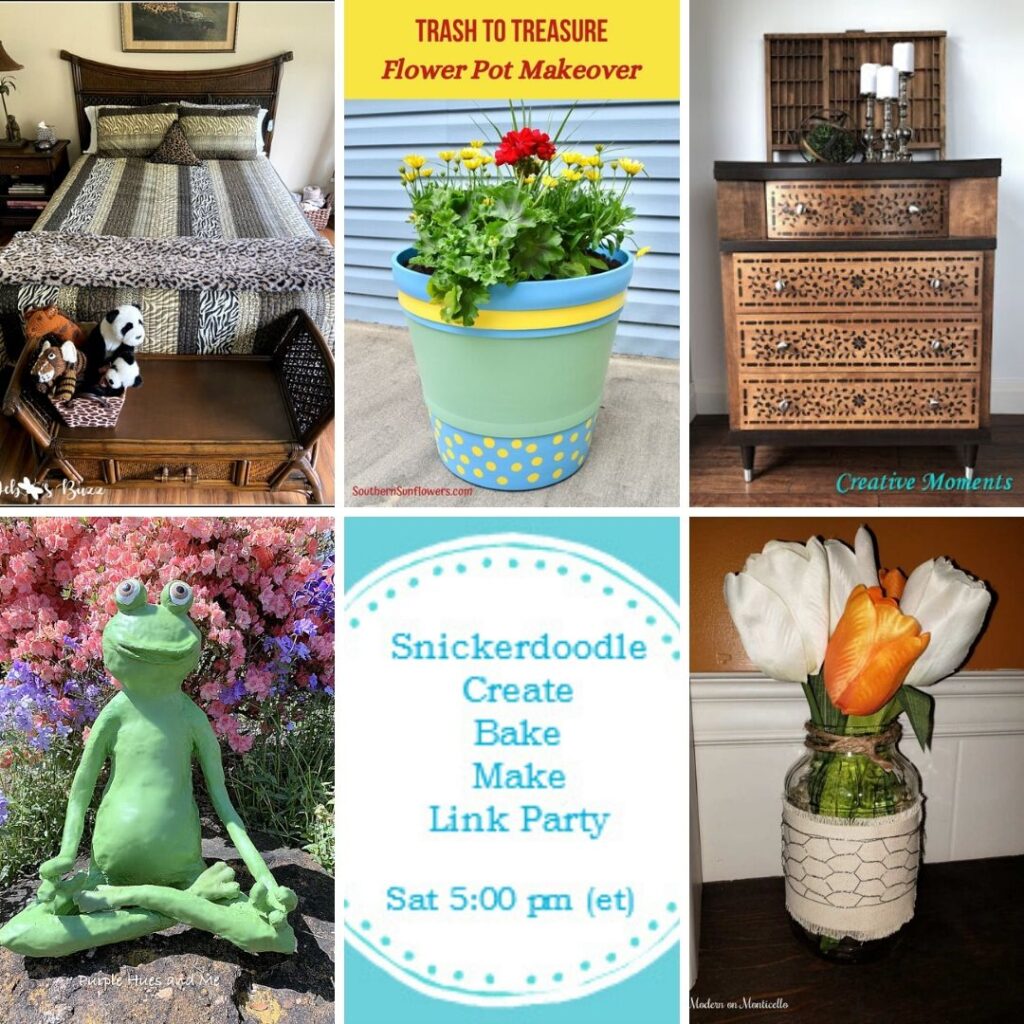 Welcome to the Snickerdoodle Create Bake Make Link Party 336!
We officially opened back up this week (at my retail job). The first day was crazy busy, but I feel like things are slowing down a little bit. A lot of extra hands on deck in new places, and others have gone away (like no more fitting room), so it's been interesting. I already miss being able to just work from home (on this blog, and my online shops), and though I've been working very hard, I am just not in a place where I could quit my regular job yet to do it full time, BUT! I did order a serger (machine for sewing) last week, and do have some plans in the works that could hopefully help me get there. Fingers crossed!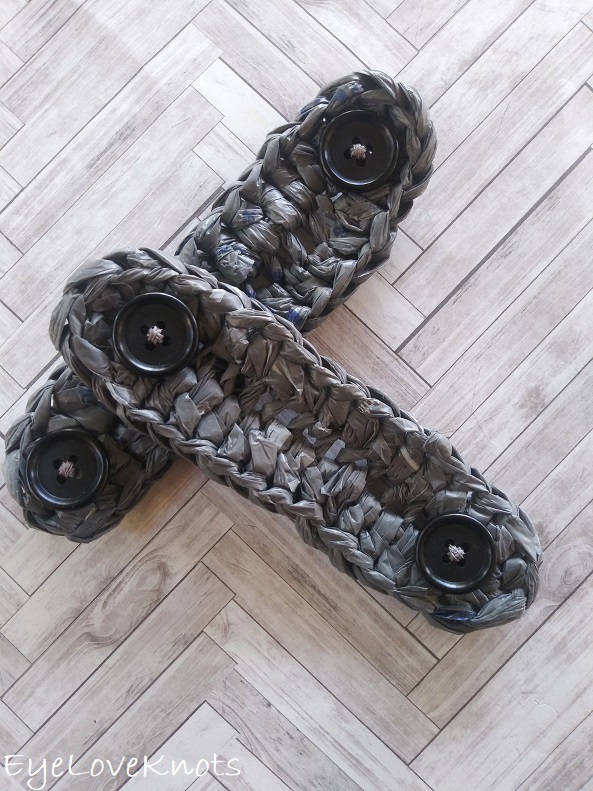 This week, I shared a free crochet pattern for Plarn Ear Savers – I made these for my cousin (who is a nurse) as specially requested.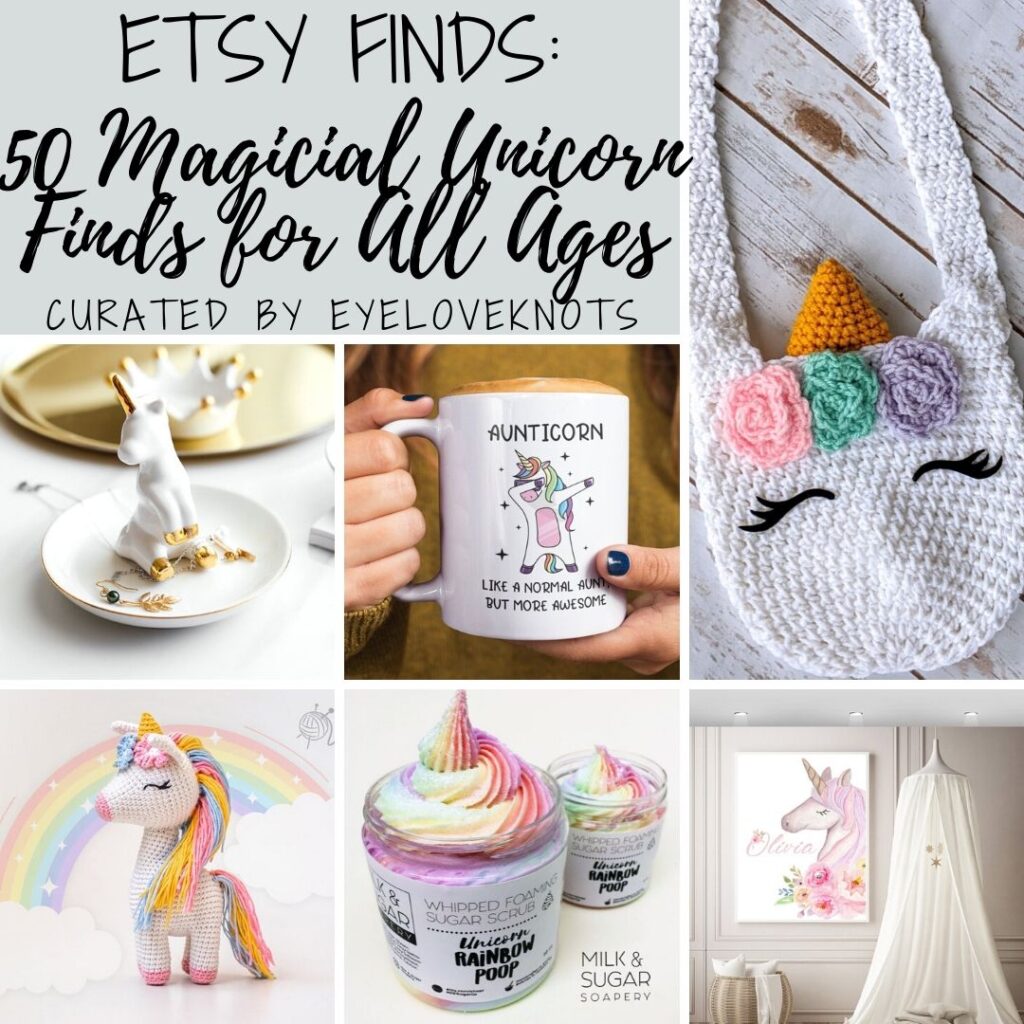 I also shared an awesome collection of 50 Magical Unicorn Finds on Etsy.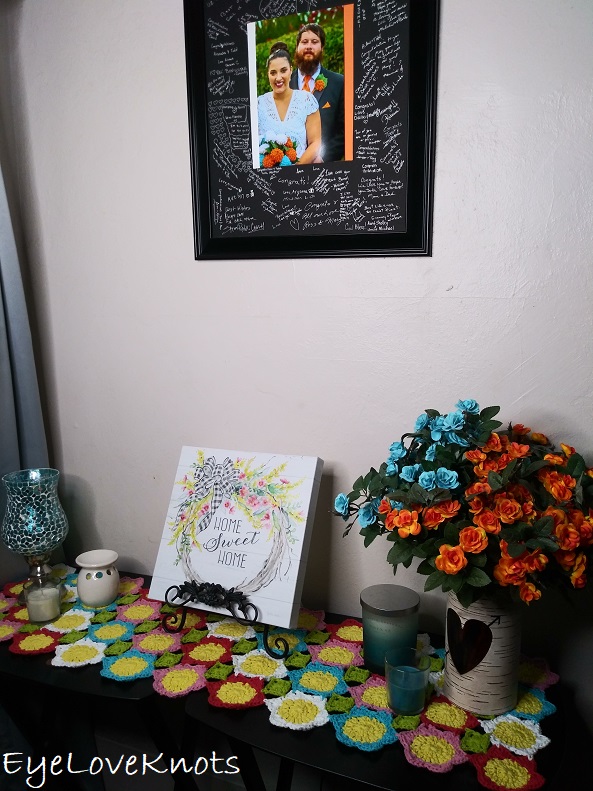 And another fun one for my current "April Showers Brings May Flowers" theme – Lily's Floral Table Runner (Free Crochet Pattern). I am so proud of this piece, and think it really turned out so lovely! I LOVE all the bright, cheery colors. Really makes me happy to see on my entryway table.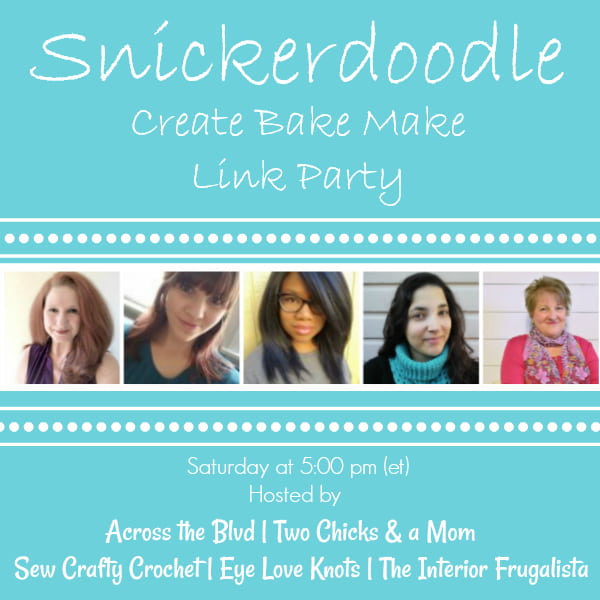 Please follow your hosts on one or more social media platforms. We'd love to connect! Let us know you're following from the party. We'd love to follow you back!
Each hostess chooses her own features, so be sure to stop by for a visit!
Beverly and Gloria – Across the Blvd
(Blog / Pin / Twitter / FB / Instagram)
Staci – Two Chicks and a Mom
(Blog / Pin / Twitter / FB / Instagram)
T'onna – Sew Crafty Crochet
(Blog / Pin / Twitter / FB / Instagram)
Alexandra – EyeLoveKnots (that's me!)
Marie – Interior Frugalista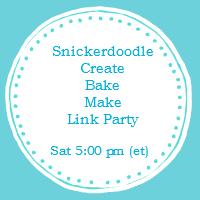 We'd love for you to add our party logo to your party page!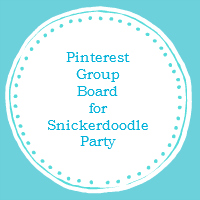 After you link up at the party, follow all of the co-hosts on Pinterest and then send an email request to join the board to [email protected] Please include a link to your Pinterest profile, as well as the name of your blog.
Snickerdoodle Create Bake Make Link Party 336 Features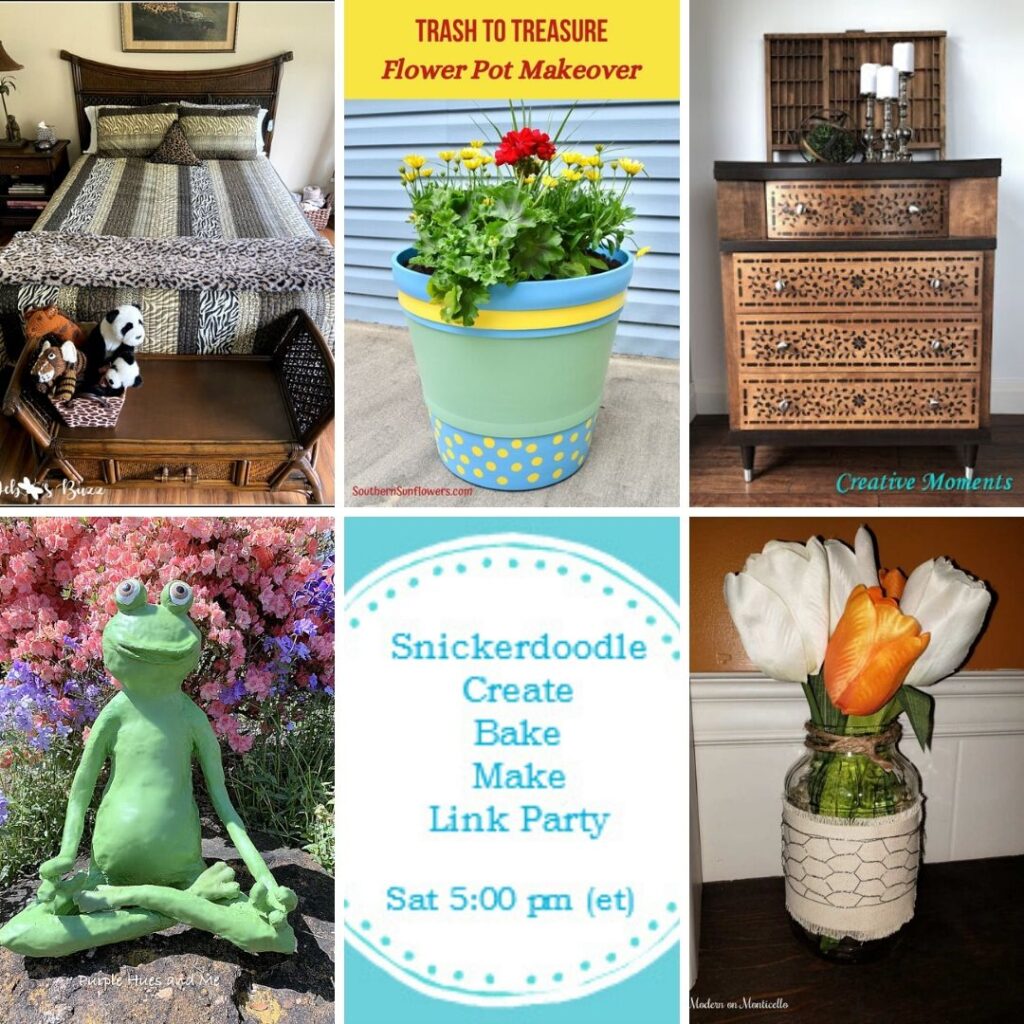 Features are pinned to our Party Board. Please pin from the original source.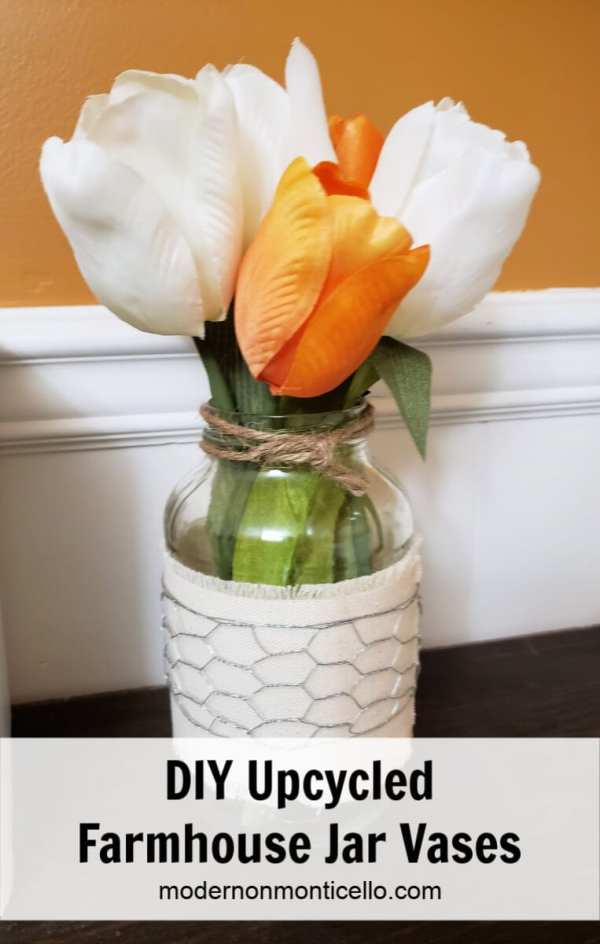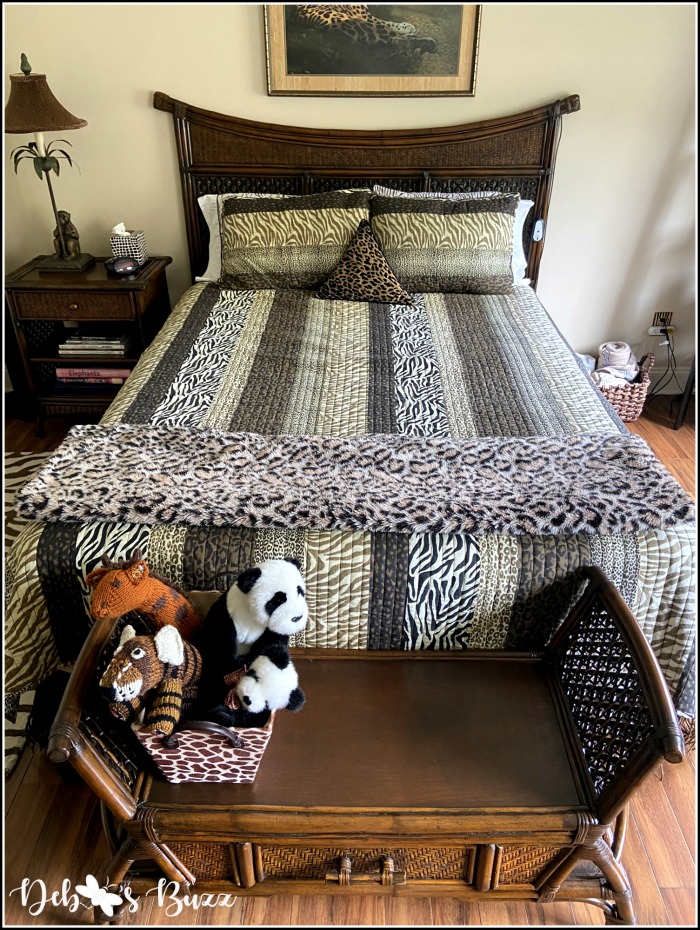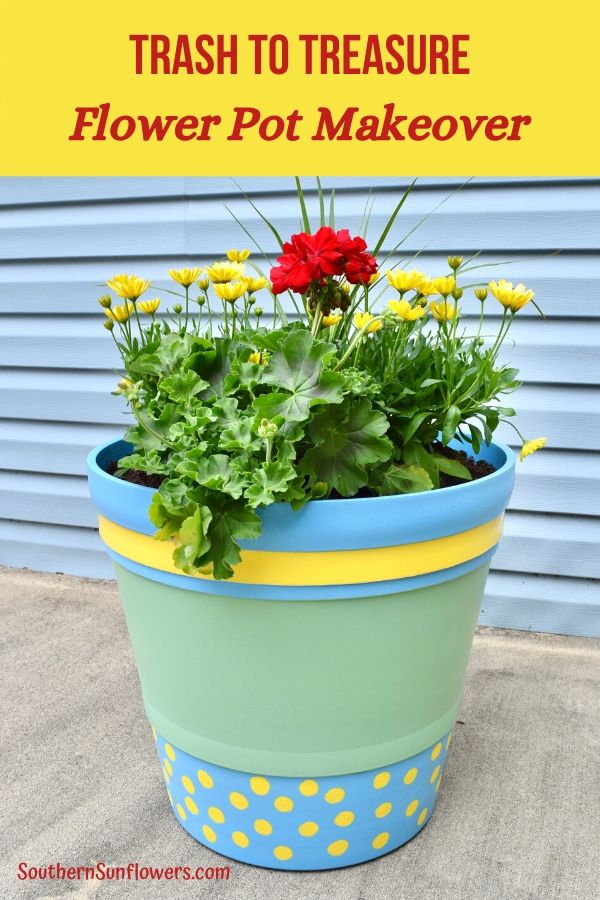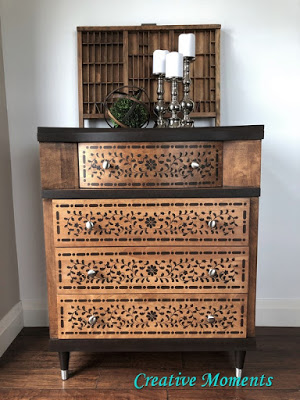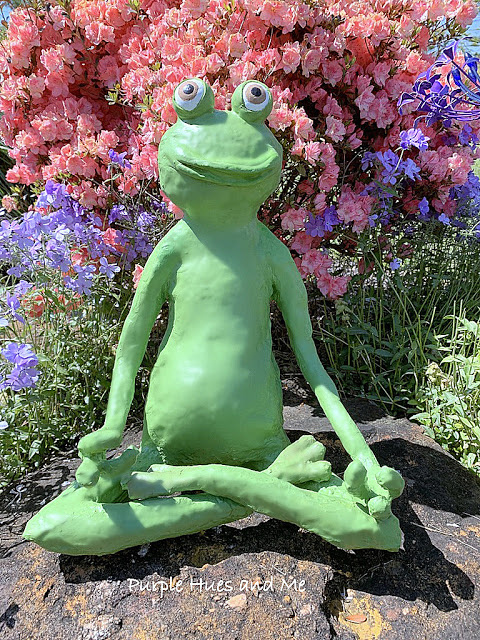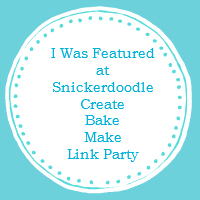 Have you been featured? Let others know by displaying our button your blog!
Party Guidelines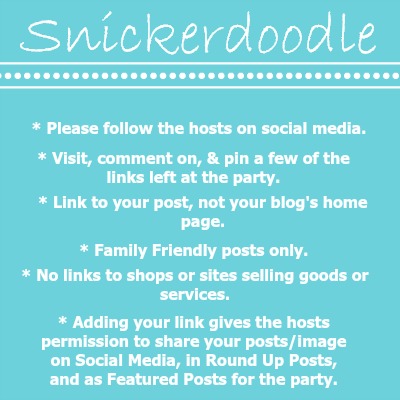 Let's Party!