How to recycle a map, crocheted Frida Kahlo shawl, how to turn a banana stand into a plant holder, how to paint a farmhouse inspired buffet, and how to decorate a Canada Day entryway table.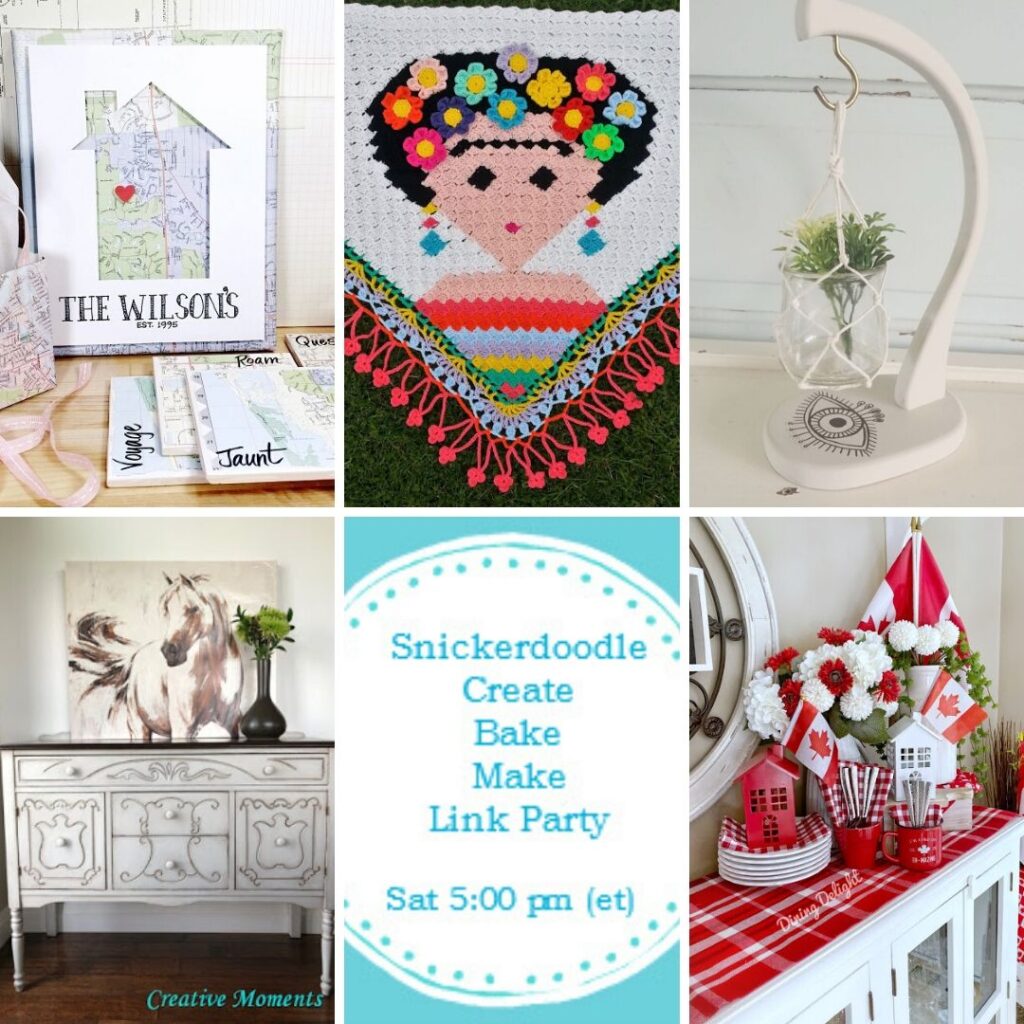 Welcome to the Snickerdoodle Create Bake Make Link Party 343!
Guys, I have had a week! Aside from my day job, I have a couple side projects in the works. I don't want to say too much just yet, but trying to work out all of the details is exhausting, and at times, feels like it's just impossible to get through, but I am pushing along, and pretty excited to see it all come together.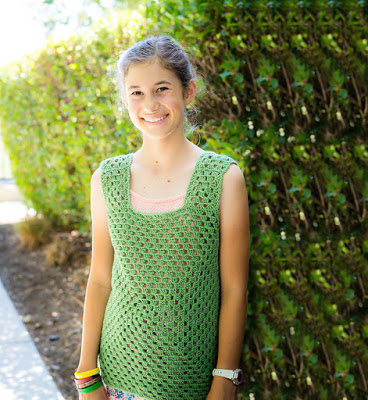 I've also been working on redoing this Granny Square Tank Top crochet pattern in Lion Brand Coboo (because it was originally done in an acrylic blend, and I wanted a more Summer appropriate fiber), and have almost got the sizing down. Originally, I started making it in Yellow, but when I decided to begin on the Samsara Top (see a peak on IG HERE), I took all the Yellow for that, and had to get some more yarn. The tank top will now be a pretty mint colorway called Lichen.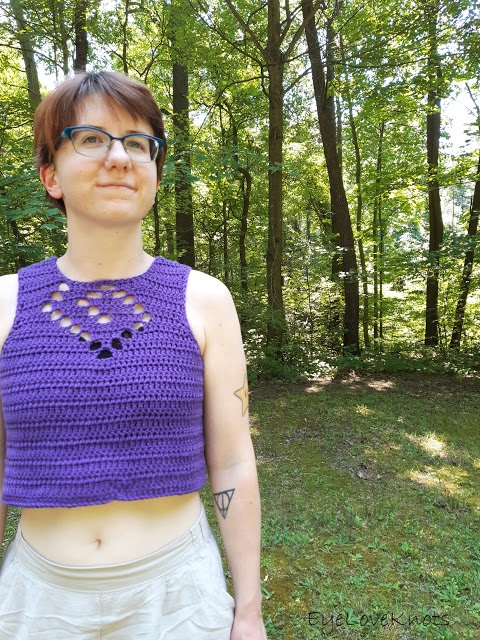 Look how awesome Abby (one of our lovely contributors here visiting from A Stitch Shy of Normal) looks in her new Spiral Seashell Top! WOW! Check our her crochet pattern review HERE.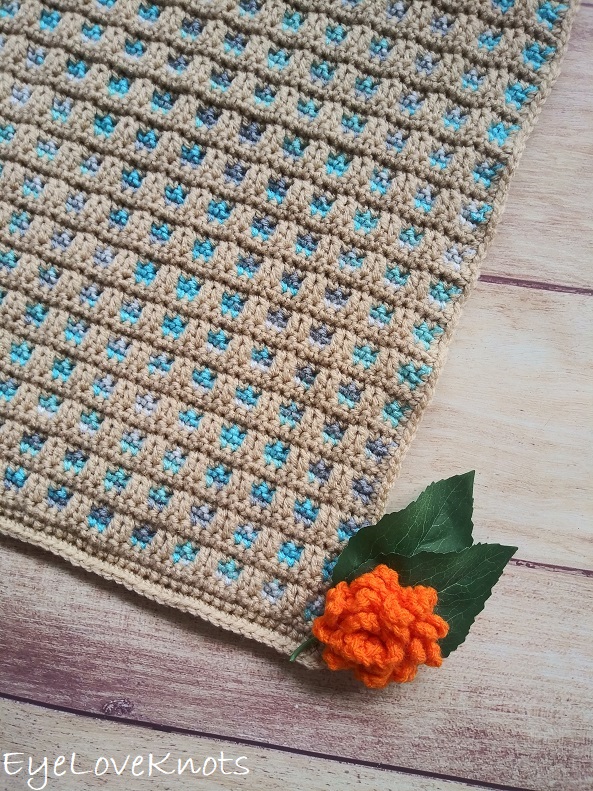 I've been showing peaks of this square on Instagram (@eyeloveknots), and it's finally here! The free crochet pattern includes 12 sizes. Check out my free crochet pattern for the Through the Window Square HERE.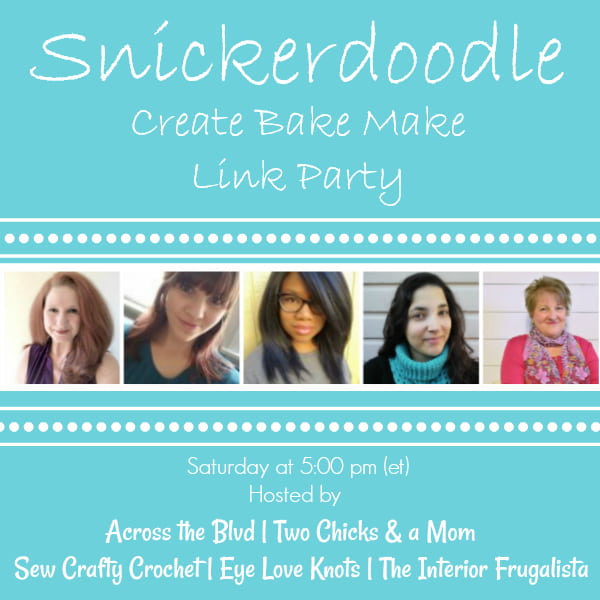 Please follow your hosts on one or more social media platforms. We'd love to connect! Let us know you're following from the party. We'd love to follow you back!
Each hostess chooses her own features, so be sure to stop by for a visit!
Beverly and Gloria – Across the Blvd
(Blog / Pin / Twitter / FB / Instagram)
Staci – Two Chicks and a Mom
(Blog / Pin / Twitter / FB / Instagram)
T'onna – Sew Crafty Crochet
(Blog / Pin / Twitter / FB / Instagram)
Alexandra – EyeLoveKnots (that's me!)
Marie – Interior Frugalista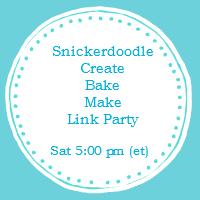 We'd love for you to add our party logo to your party page!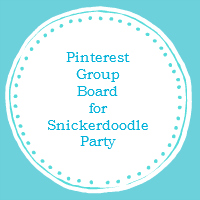 After you link up at the party, follow all of the co-hosts on Pinterest and then send an email request to join the board to [email protected] Please include a link to your Pinterest profile, as well as the name of your blog.
Snickerdoodle Create Bake Make Link Party 343 Features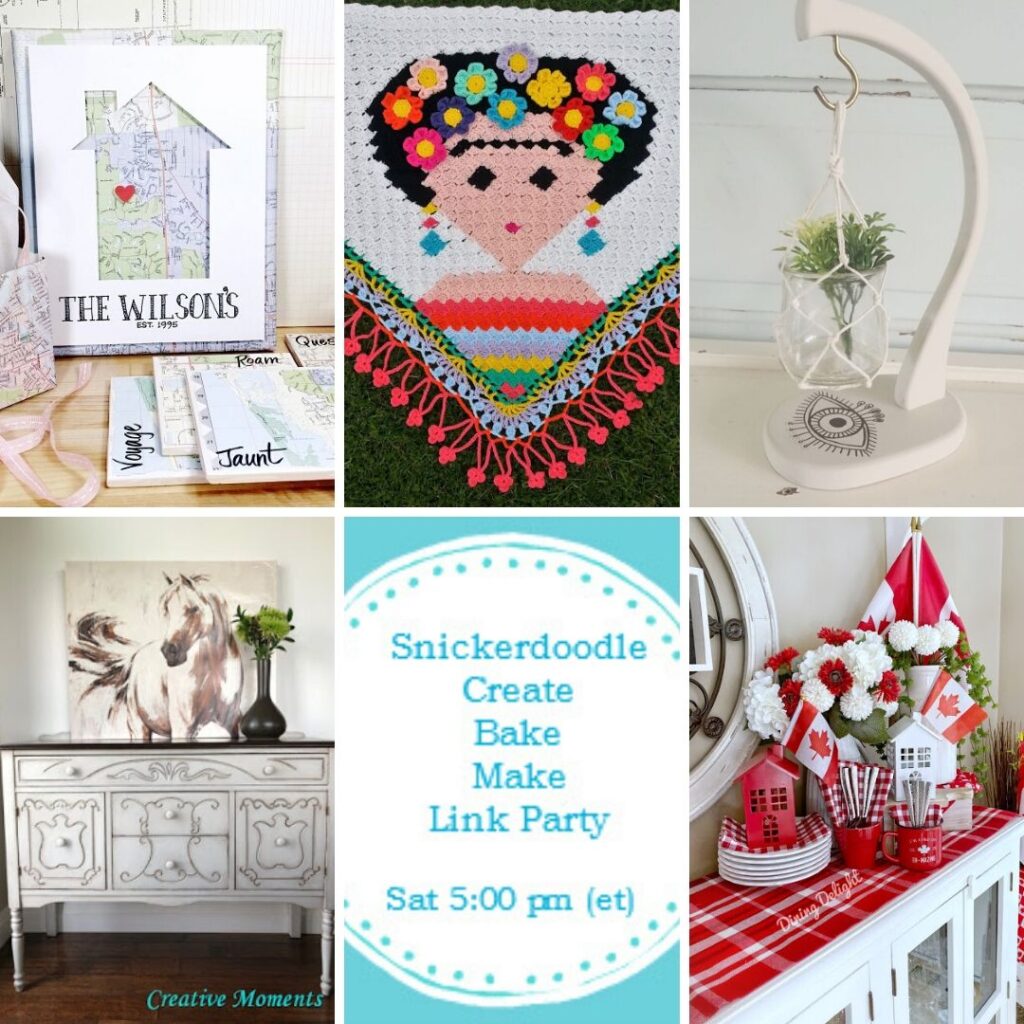 Features are pinned to our Party Board. Please pin from the original source.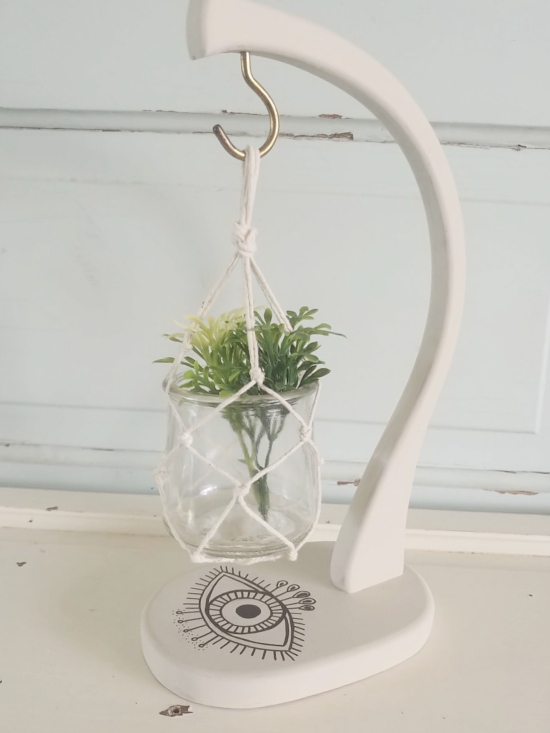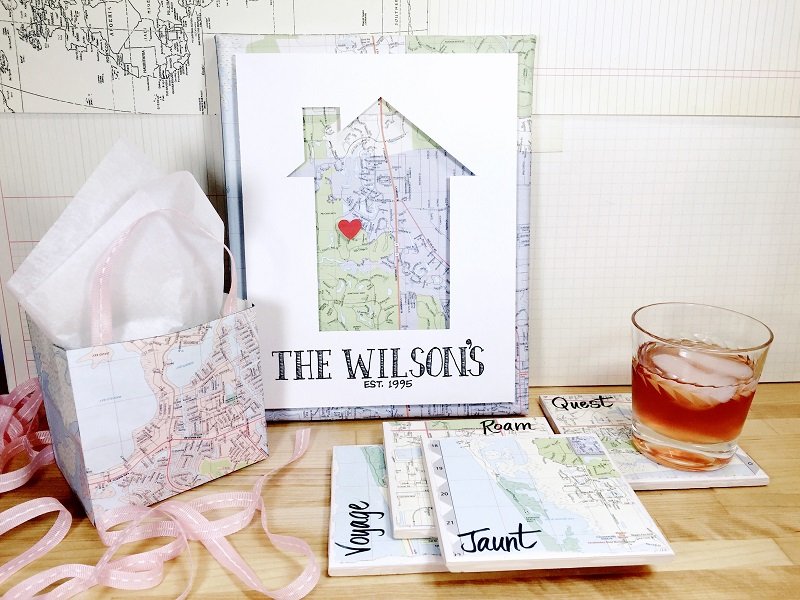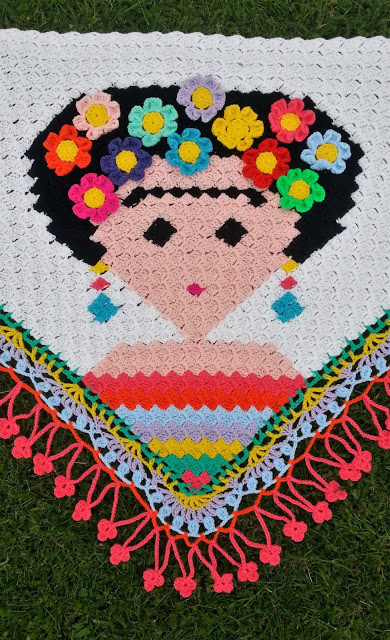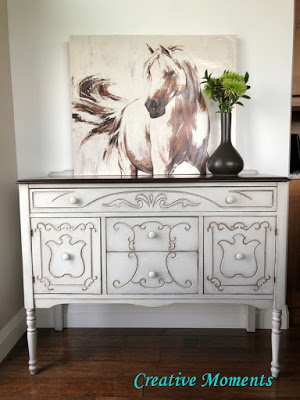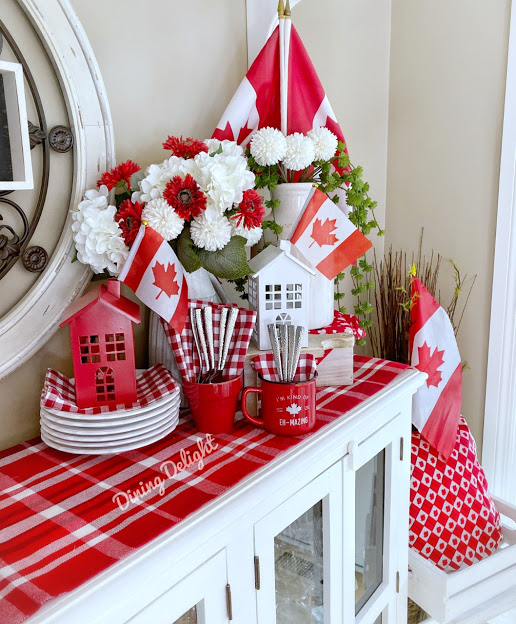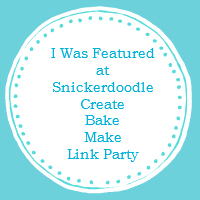 Have you been featured? Let others know by displaying our button your blog!
Party Guidelines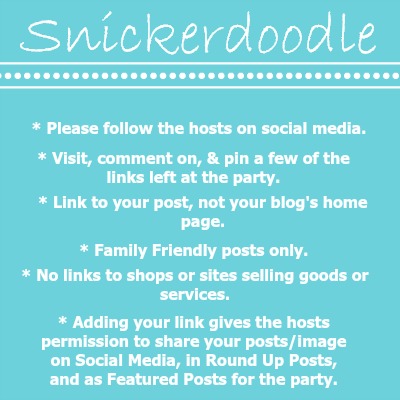 Let's Party!