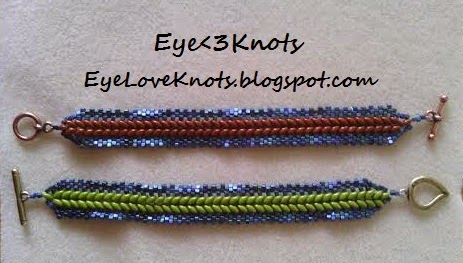 After I got home from work today (BEING LIKE TWO MONTHS AGO!!), I sat down to work on the Vertebrae Bracelet project, courtesy of The Potomac Bead Company. 

The tutorial is really easy to follow – even for someone who has NEVER done seed bead sewing (not sure what it's called).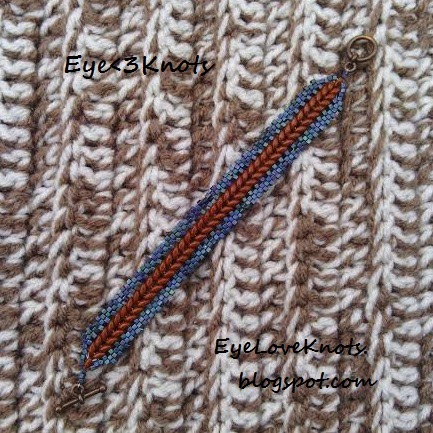 1st Attempt


For my first attempt, I must say, I did a pretty darn good job and now feeling quite accomplished.


I ended up using about 80 super duo beads and two-thirds of the cubes, for a bracelet measuring 6.25″ long excluding clasp, 7″ with clasp.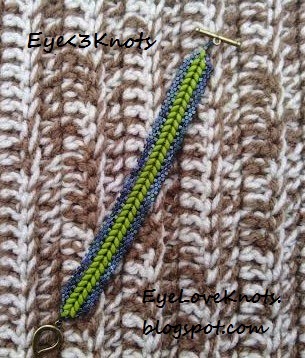 2nd Attempt
The first bracelet took three hours to complete, and the second half the time, only an hour and a half. It just took some getting used to.


I found myself with a dilemma before starting my second round of cubes – RAN OUT OF THREAD! Ah! But don't worry, I found a How to Tie Off and Add Thread tutorial courtesy of Beadaholique. Phew! The Potomac Bead Company also has a How to Add Thread tutorial, however, I find the one from Beadaholique to be more detailed and easier to follow. 


I also added my own touch to the knotted ends – some clear nail polish. Just to make sure that they don't come loose.


I have tested these bracelets out, wearing both of them at the same time for two weeks straight. They are tough, lightweight, and beautiful!