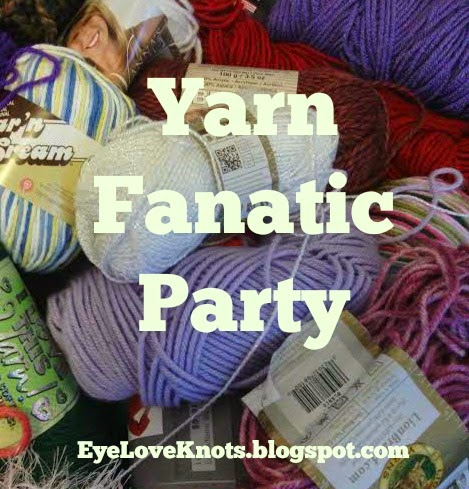 Welcome to the 20th Yarn Fanatic Link Party, and my third as co-host, alongside Rachel from The Philosopher's Wife.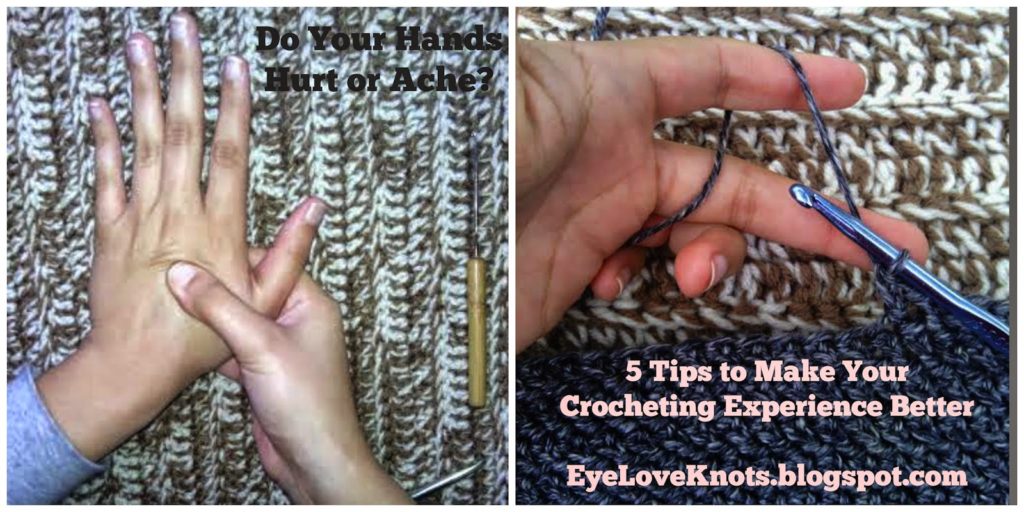 I haven't been quite as active on my yarn crafts this week as I would have liked to be due to hands that hurt too much. If your hands also hurt, or you want some tips for preventing them from hurting, check out my most recent post, Do Your Hands Hurt or Ache? 5 Tips to Make Your Crocheting Experience Better.

We had some awesome yarn projects linked up last week, thank you to all who shared and left comments!

The Most Clicked Projects: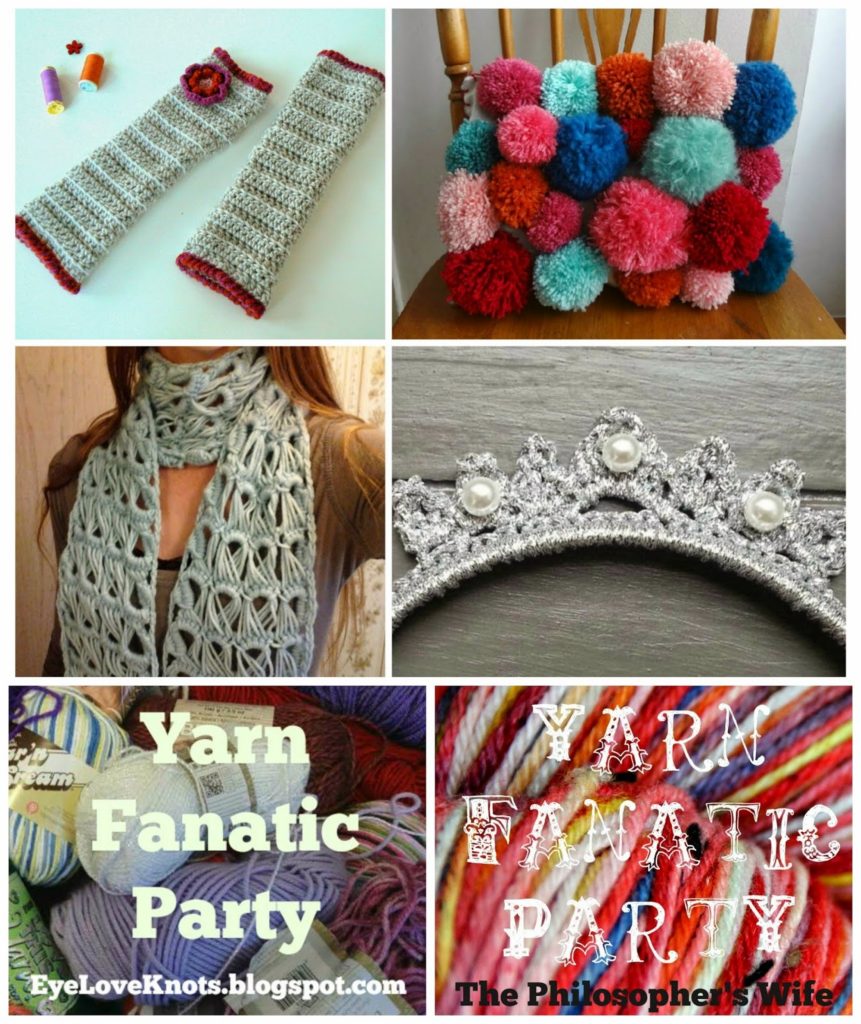 Start at Top, From Left to Right:
The Cocoon Wristwarmers from Little Crochet. These cute little wristwarmers were hooked up for gift giving. What a nice gift to receive! I love the simple addition of the dark red colored edges and single flower.
This post is a semi-review and showcase.
The Pom Pom Pillow from Little Treasures. Maya and her daughter Eva did a great job putting together this Pom Pom Pillow. She includes helpful tips for attaching the pom poms in this post.
The Frost Flower Scarf from Crochet is the Way. There is only one pattern that I have pinned that was made of the Broomstick technique – this Broomstick Lace Cowl from Mon Petit Violon, because it looked so elegant and perfect for a wedding – all the others, I have admired and then sadly X'd out as I have been very intimidated by the technique. BUT, Jenny has a fantastic step-by-step Crochet Broomstick Lace tutorial she has composed for Guide Central, and also includes lots of photos and instructions in the pattern for this Frost Flower Scarf. I have pinned this pattern, and will definitely be giving it a try!
The Tiara for a Sweet Girl from Haak & Maak, which translates to Hook & Make. You will most likely need to use the translation option to fully understand the post, but the photo itself is BEAUTIFUL. This post is somewhat of a review, but more of a showcase. Anywho, I've added it to my list of things to make and to my Every Princess Board.
My Yarn Favorite: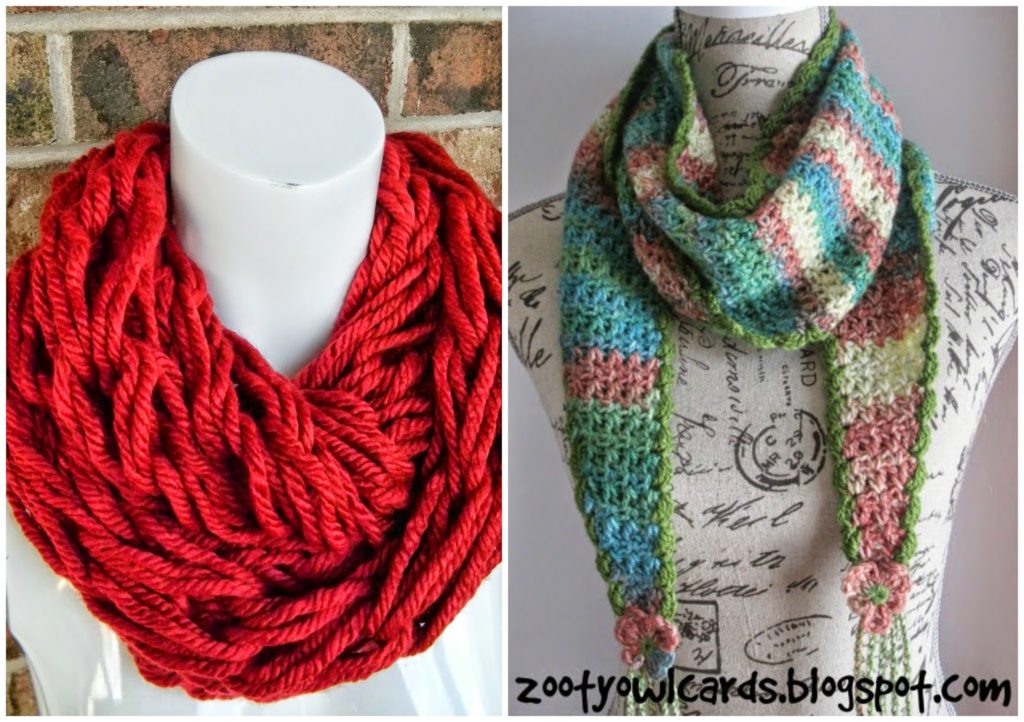 The Arm Knitting post is a showcase of just about 20 infinity scarves in different yarn types and colors. Arm knitting is another project I have been intimidated to try only because I know that with a hook, my chains will be consistent, and with my arm, I fear the inconsistencies. Brooke left a nice reply to my original comment on the post though, and now I feel better about attempting arm knitting.
Zelna of Zooty Owl's Crafty Blog has quite a few different color combinations for the Rally Scarf. This is such a beautiful scarf, and I am so glad she has shared the free pattern for it! I really can't wait to try. This will be a big hit this Spring.
My Philosopher Favorite:
I personally am a subscriber to this magazine as of about a month ago, when they were running a special. I immediately began poking around online to take advantage of my subscription.
This magazine is a little different than others as you do not physically receive anything – it is all available online, or from your respective electronic devices.
One thing I really like are the emails I receive from Happily Hooked. They include crochet tips, friendly reminders about sales, free pattern round ups and calls for designer help. I feel like part of the group when I receive these emails and that is so neat!
You must be 18 years or older to enter and be a US resident. Void where prohibited. Winner will be notified by email from Rachel of The Philosopher's Wife, and have 48 hours to respond or a new winner will be drawn. Neither EyeLoveKnots nor The Philosopher's Wife are responsible for prize fulfillment.
**MAKE SURE TO CHECK YOUR EMAILS – LAST WEEK'S WINNERS HAVE BEEN EMAILED BY RACHEL OF THE PHILOSOPHER'S WIFE!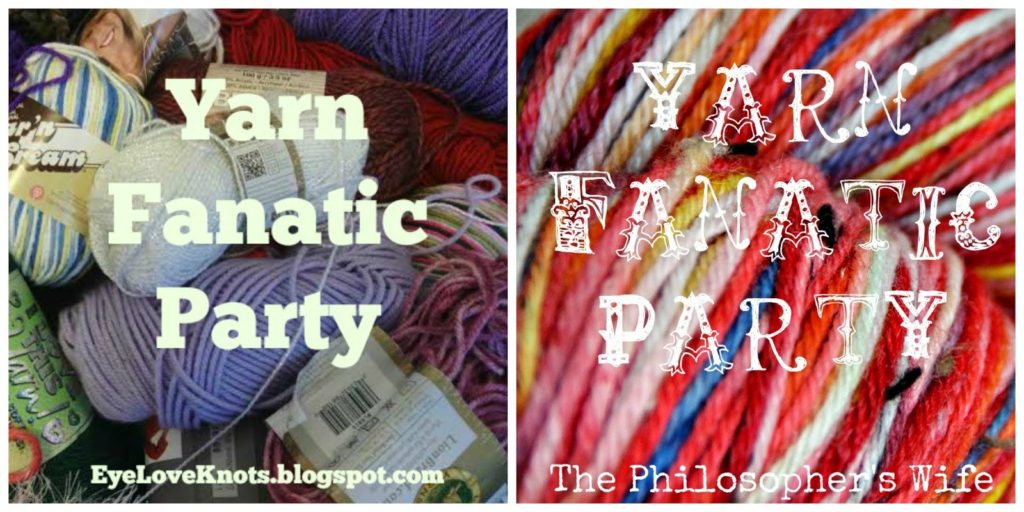 Join the Party!
The Yarn Fanatic Party will begin every Monday afternoon, and run through Sunday night. You have all week and weekend to post your fantastic yarn related projects!
The rule is simple – please share projects that are family friendly.
*Become a Follower of the blog where you linked up. Following both is also greatly appreciated!
Alexandra of EyeLoveKnots
Rachel of The Philosopher's Wife
*Check out the other Great Projects that have been linked up!
*Spread the comment love!
Features will be chosen weekly. By linking up, you give us permission to feature your item.