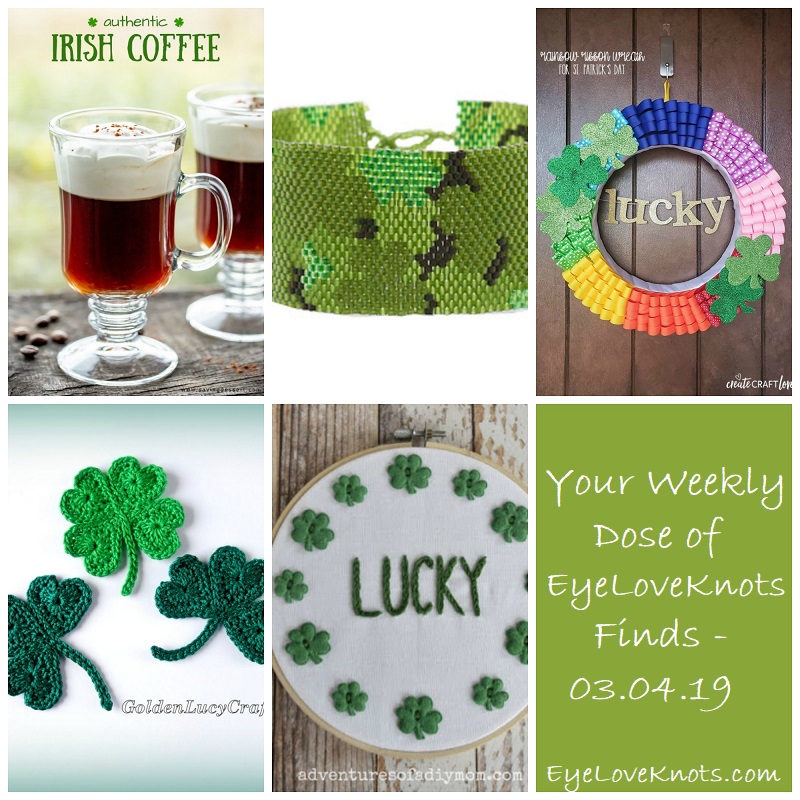 I found five more fun St. Patrick's Day finds for you this week! Next week, I will be back to Spring 🙂
I always love to share awesome patterns, tutorials, and finds with ya! If you would like to see a review on any of them, feel free to drop me a line!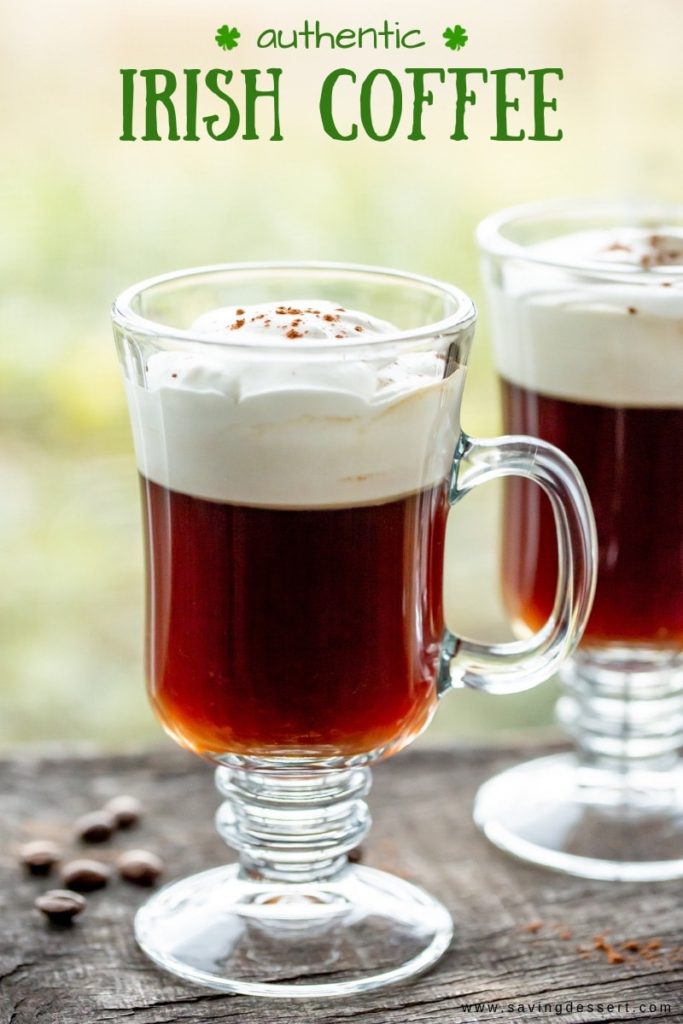 Tasty Find – Irish Coffee Recipe from Saving Room for Dessert:
Oh boy! A delicious coffee recipe! Mmm, love me some good coffee, especially with brown sugar in place of regular sugar! Can't say I've ever tried it with whiskey, but why not?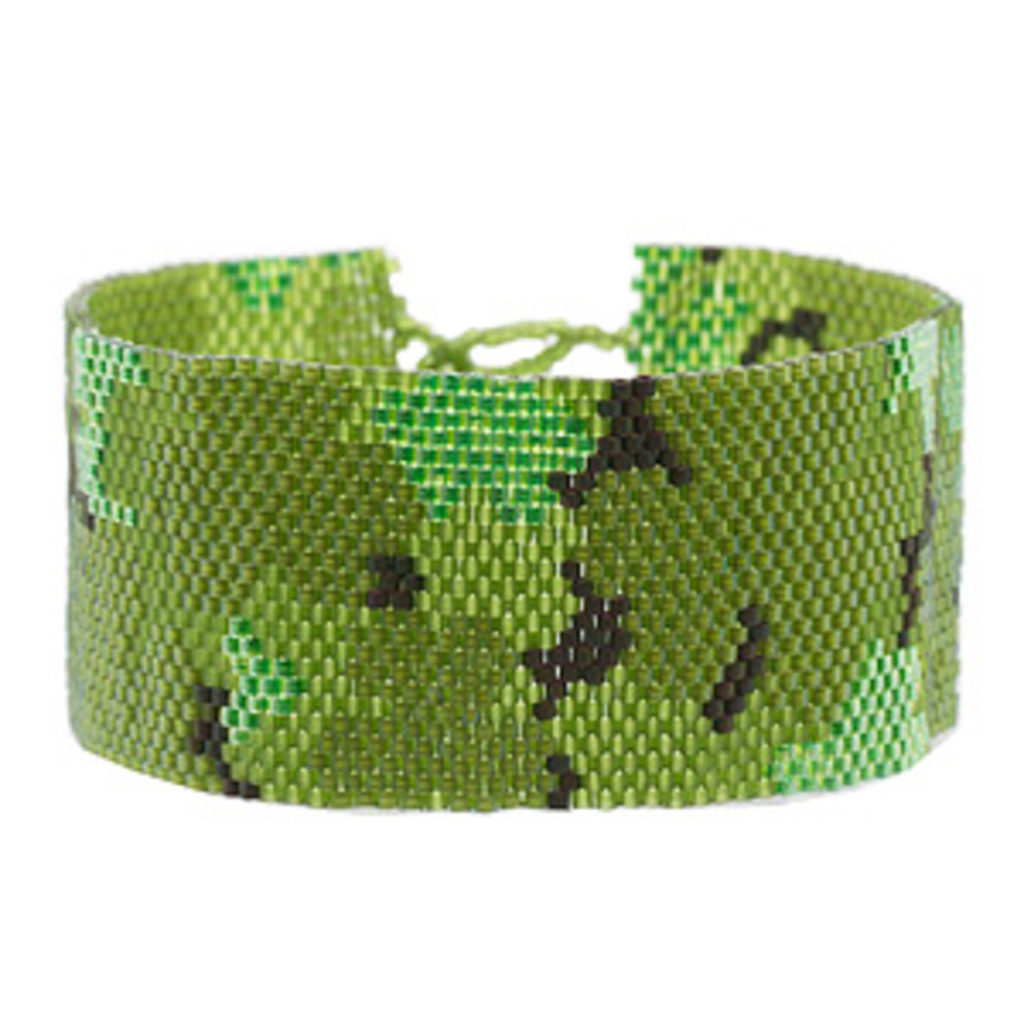 Beauty/Jewelry Find – Fields of Clover Bracelet (free jewelry DIY) from Fusion Beads:
What a beautiful bracelet! Festive, yet something you really could rock all year long. This bracelet is made using a technique called the Flat Peyote Stitch, which Fusion Beads has a tutorial for – it's basically sewing beads together. Imagine the possibilities for a charted technique like this!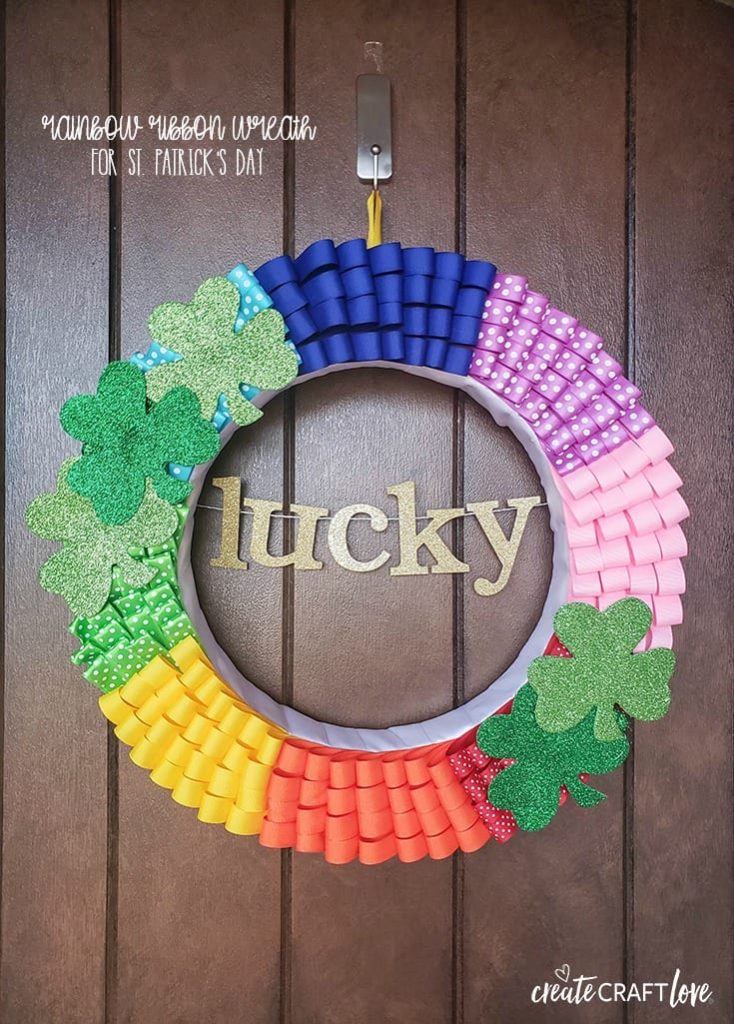 This wreath is so fun, and cheery! It's made with some ribbon and hot glue. Looks like a LOT of work, but really a beautiful finished piece! Without the shamrocks and phrase, it would be a cute piece to add to a kids room, or to use all Summer long!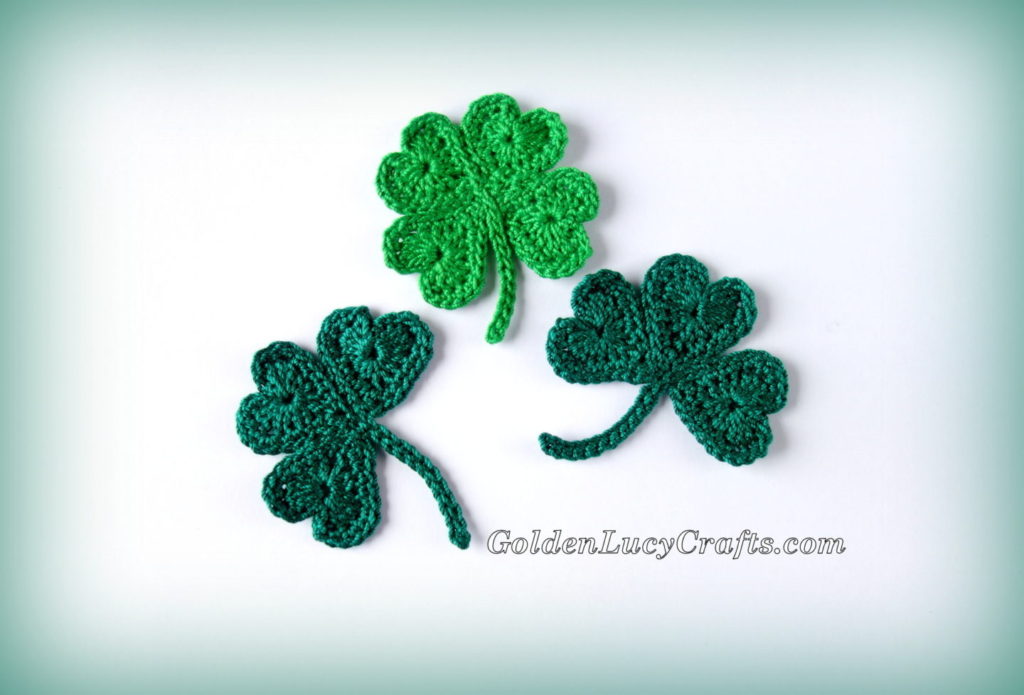 This little shamrock/clover pattern is part of Olena's heart series – tiny little hearts crocheted separately, then sewn together to create a shamrock or four leaf clover! I actually worked up one of these beauties, and had so much fun with it! Review will probably be on the blog next year (2020), but a recommended pattern!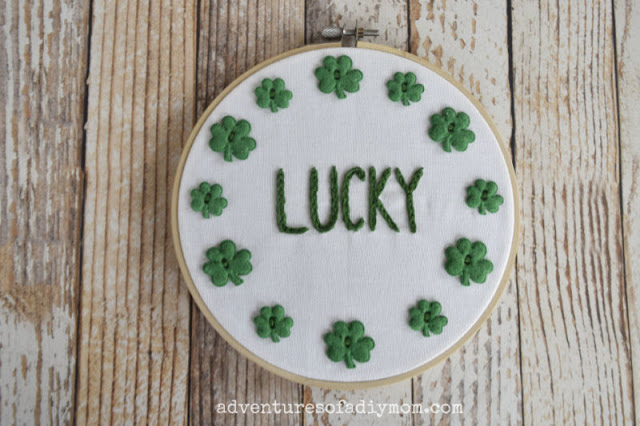 How cool is this hoop art?! It reminds me a clock, and could very easily be made as one with a little clock kit! OR… Recently I crocheted up some Four Leaf Clovers using sewing thread. It would be a timely project, but those are definitely a fun option in place of the buttons!
Join the EyeLoveKnots Crafting Community on Facebook to share your creations, and see what others are up to!