Back to School Recipe and DIY Finds including a ruler inspired donut, upcycling pencils into jewelry DIY, crayon letter art, cross stitched apple earrings, and free sewing pattern to make a pencil pouch.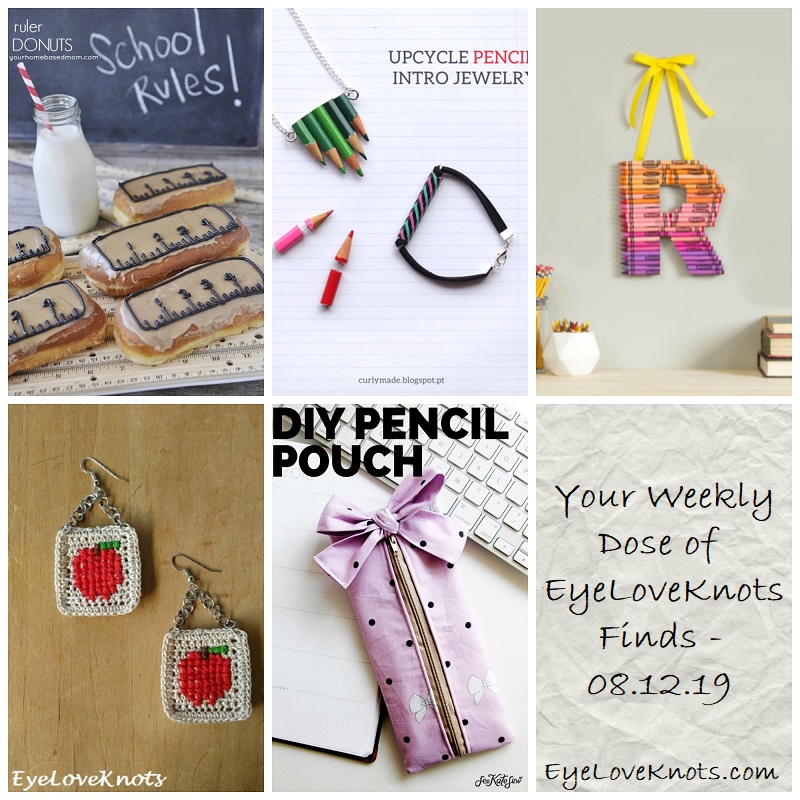 Where I live, school is back in session today. In honor of that, I put together some back to school finds.
I always love to share awesome patterns, tutorials, and finds with ya! If you would like to see a review on any of them, feel free to drop me a line!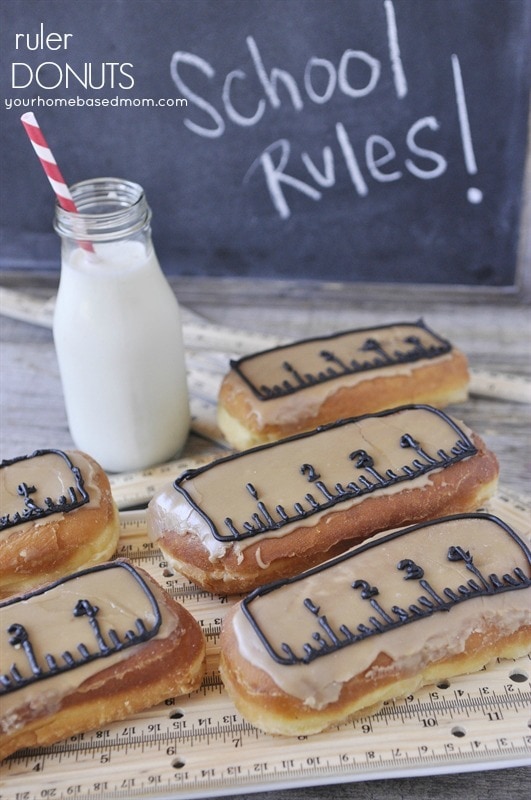 Tasty Find – Donut Rulers from Your Homebased Mom:
This is more of a hack that recipe, but a perfect little make for breakfast on the first day of school, or after school snack when they return home and tell you about their day.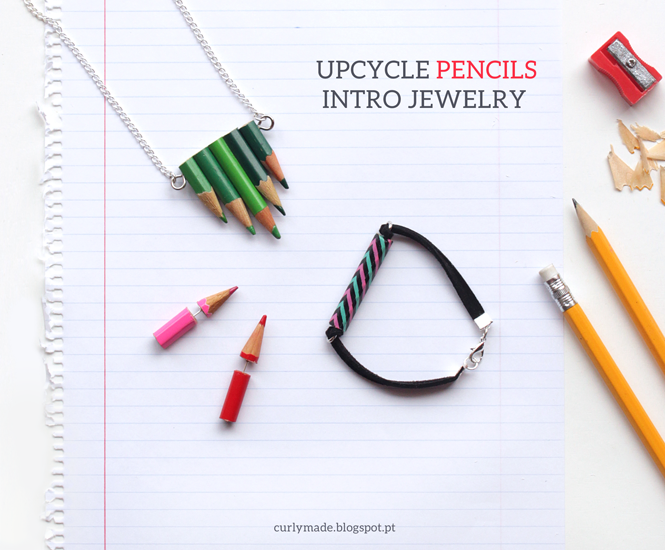 Originally, I was on the hunt for some pencil earrings when I came across this DIY which features the three projects you see – necklace, bracelet and earrings! What a fun upcycle! And would make an excellent teacher gift, or gift to an artist.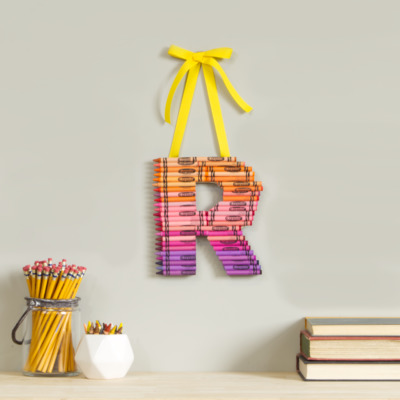 DIY Find – DIY Crayon Letter (Photo Tutorial) from CraftCuts:
I have seen these before, usually right around back to school time, but I haven't actually taken the time to try one myself, but I love the idea! I don't konw if I have it in me to cut up brand new crayons, or all that weird positioning, but still a really fun idea! Good idea for teacher gift, artist gift, or child's room decor.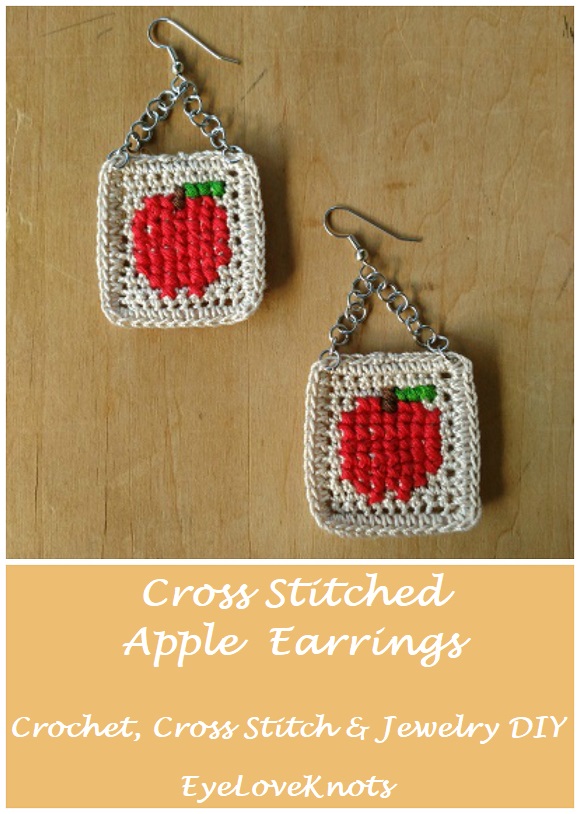 Yarny Find – Cross Stitched Apple Earrings (Free Crochet, Cross Stitch & Jewelry DIY) from EyeLoveKnots (that's me!):
Here I have some sweet little Apple Earrings perfect for back to school and the upcoming fall season. You can change out the apple color, and background color to suit your preference – maybe you want it on a black background to simulate a chalkboard, or perhaps you love green apples more than red.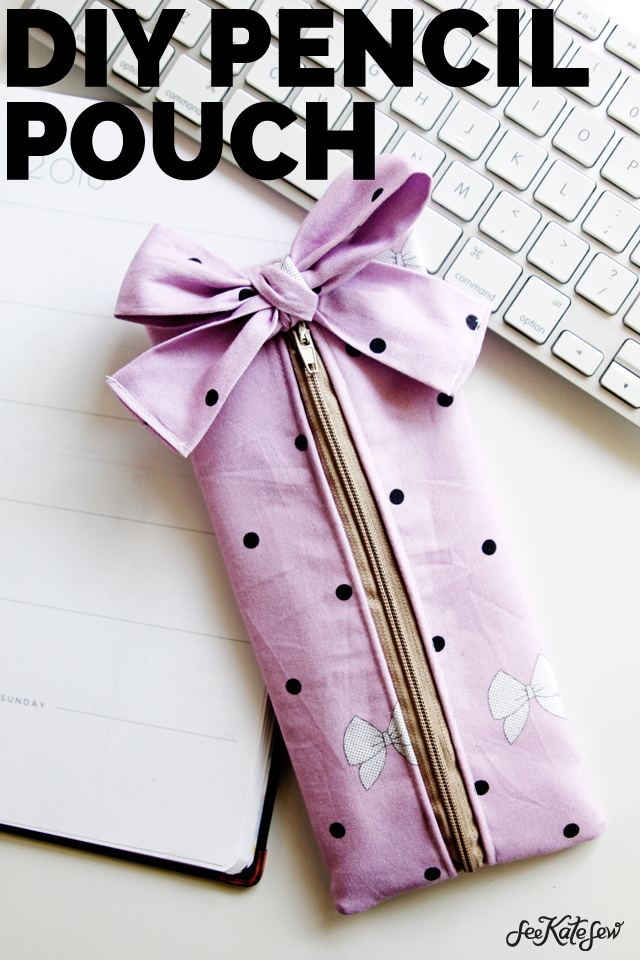 Stitching Find – DIY Pencil Pouch with Bow (Free Sewing Tutorial with Photos) from See Kate Sew:
This is an awesome tutorial showing every step of the way including how to sew in the zipper. I think the bow makes for a really cute case, but it would look equally as nice with the embellishment or even made from ribbon instead of the fabric. Don't need a pencil case? Why not use this for make up, or crochet hooks?
Join the EyeLoveKnots Crafting Community on Facebook to share your creations, and see what others are up to!