Fall Recipe and DIY Finds including apple cider sticks, a leafy fall beaded bracelet DIY, painted pumpkin wall hanging, chunky and cozy afghan square free crochet pattern, and a sweet, vintage inspired chenille pumpkin sewing tutorial.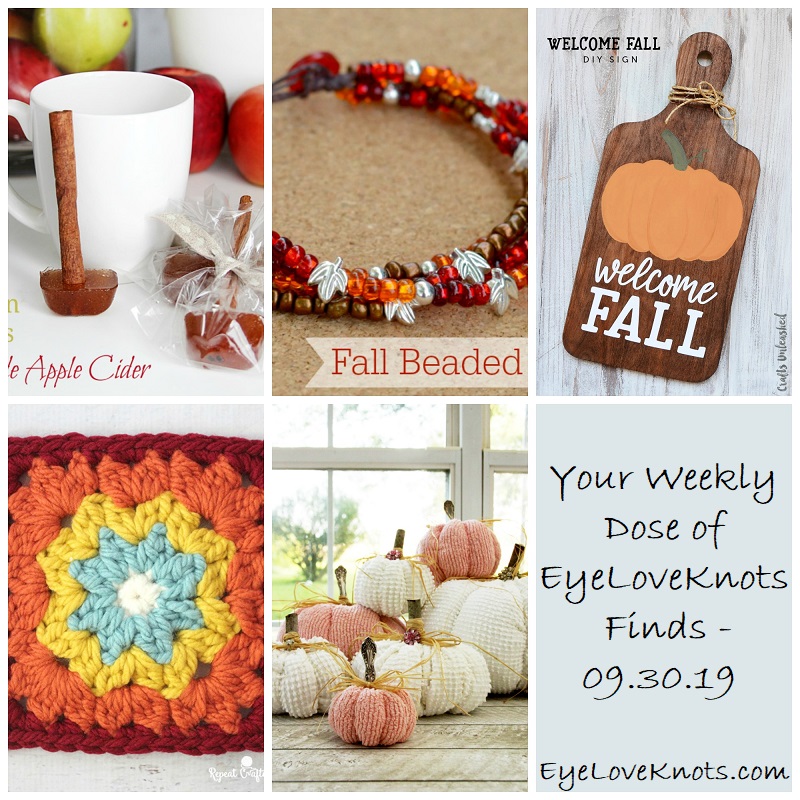 Tomorrow is October 1st! Wow! Time is just flying by, and now that Fall is upon us, I am sharing some cozy, warm Fall Finds!
I always love to share awesome patterns, tutorials, and finds with ya! If you would like to see a review on any of them, feel free to drop me a line!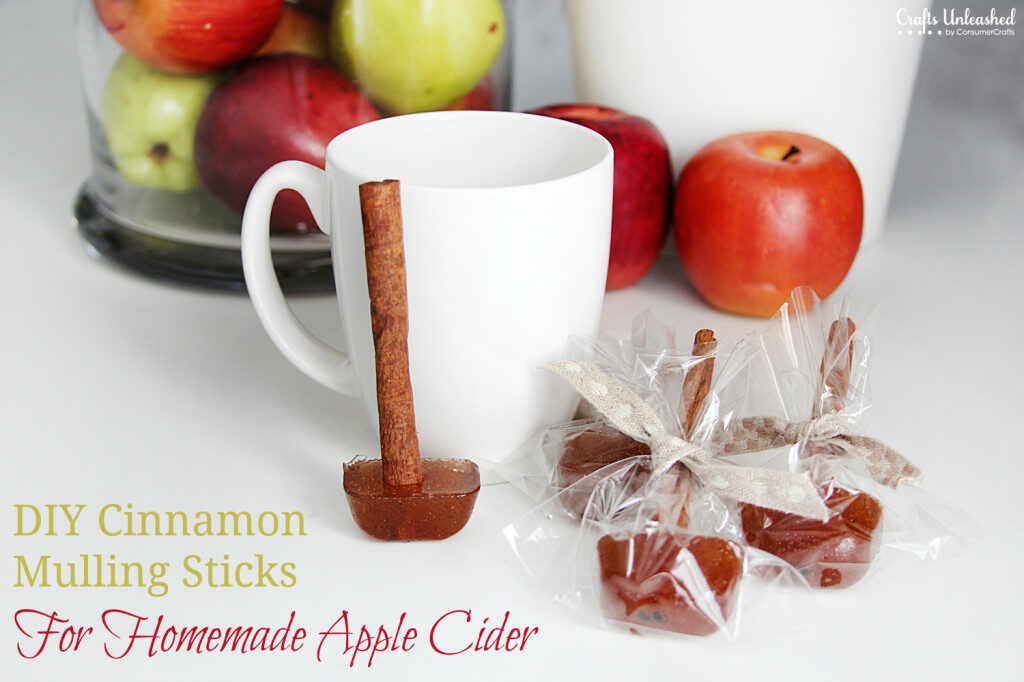 Is it strange that as much as I absolutely love apple anything that I haven't tried apple cider? Perhaps I will have to make up some of these Spicy Cinnamon Mulling Sticks and some apple cider to share with my family when the weather starts to cool – hard to say here in the Sunshine State.
This recipe uses a hard candy recipe as a base. You could certainly use it to leave out the stick, and just make some candies, or as a base for other stick ideas. How about a mint flavored one for coffee or hot chocolate?
I love these sticks as a gift idea with a mug, some apple cider packets, and a mug cozy and/or coaster.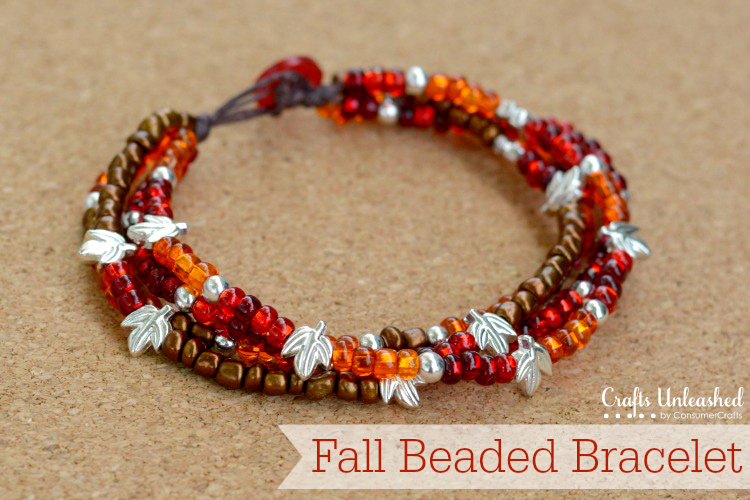 I am a sucker for traditional fall colors and things like the leaves in this bracelet. I have this bracelet on my list of things to do this fall, how about you?
I have yet to try a bracelet that requires a button closure, mostly because getting the size just right to hold the button intimidates me a little. The great thing about this tutorial is the photos! This would be a good bracelet to try using linen cord and the button closure all in one.
As far as the seed beads go, you could purchase several tubes of your favorite colors and mix them, or you could purchase a tube of an autumn colored mixture. OR… For Christmas and Winter, think a silver holly bead with red and green seed beads, or a silver snowflake bead with blue and white seed beads. Just some examples here, what are you thinking?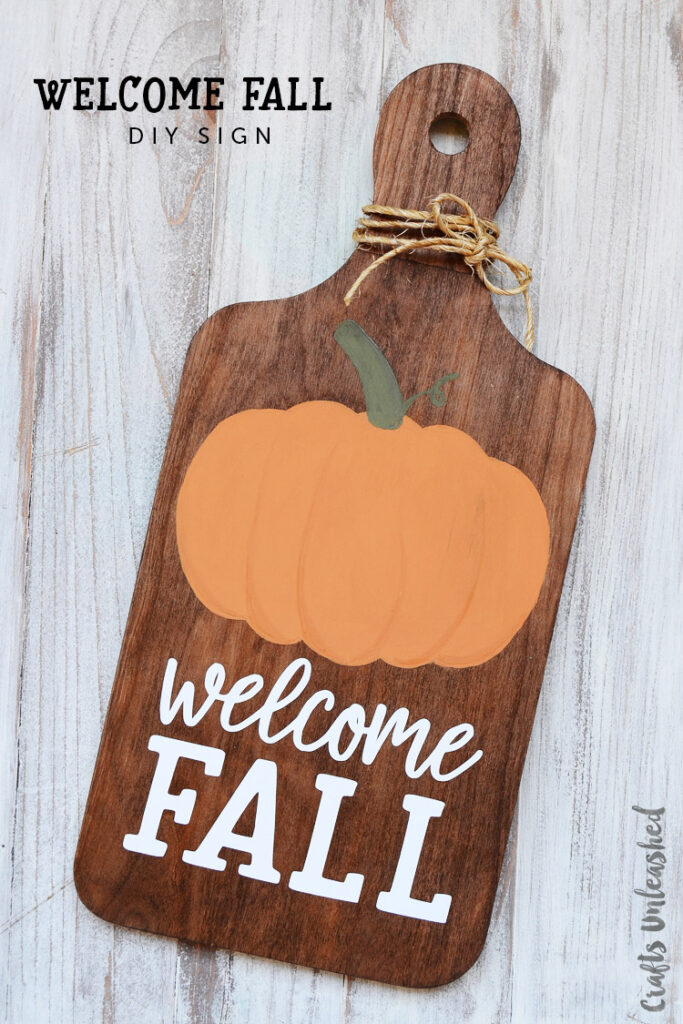 This is such an awesome tutorial. I have never though of using a veneer sheet to cover anything with, such a great idea! And the staining tops it! I am thinking scrapbook paper and mod podge is a good alternative, though you can't stain it as done in this one.
I love the rustic look to this plaque, but you could also apply this technique to any holiday or occasion, and just change up the image painted on and the words. How about a graduation cap, and the words "Congrats Grad!", or a Christmas wreath, and the words "Merry Christmas!" or "Happy Holidays", or even an Easter Bunny, and the words "Hoppy Easter". So many, many more possibilities!
If you aren't confident in your painting skills, you could always look up a clip art piece, scrapbook page or coloring page to cut out and mod podge on, not to mention small decor pieces you could find in your local dollar store or craft store.
I will say that this tutorial uses a cutting machine and vinyl to create the phrase, but you could also paint it on yourself, which is what I would do, since I don't have one of these machines.
Where to display this lovely plaque? How about in your kitchen with the rest of your fall kitchen decor? Or on top of your fall mantel? As wall art in your fall living room? Or even as a wreath for your front door as part of your fall porch!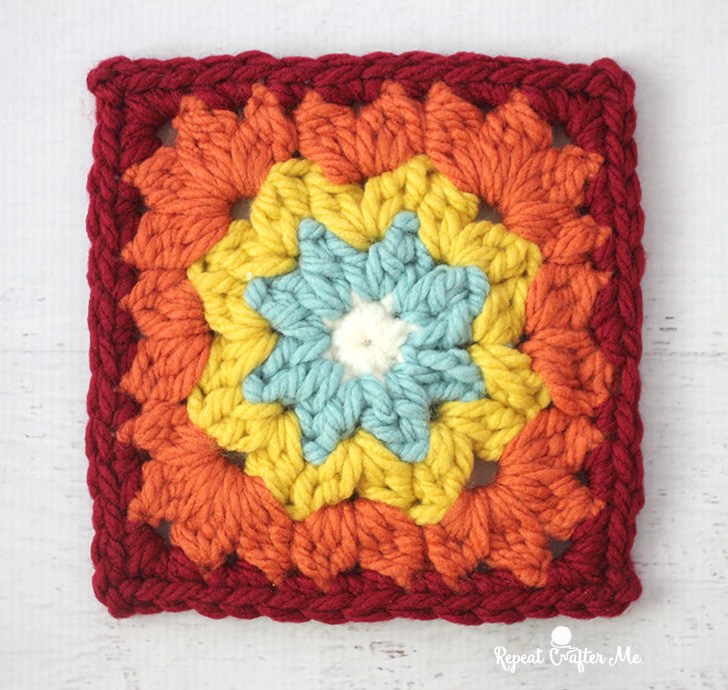 Yarny Find – Autumn Rainbow Afghan Square (Free Crochet Pattern) from Repeat Crafter Me:
Granny Square Day? Boy, I am behind because I have been crocheting for four years, and never participated in Granny Square Day! I will be adding to this my calendar for next year for sure.
This Autumn Rainbow Afghan Square was Sarah's square for this year. I love puffy, plush look of this square so much, and the warm, fall colors to add another reason to love it. That blue color in the center is very in this year for fall, and looks great as a little pop of cool color into the mix.
With this square, you could turn it into into a scarf, or a wrap, or an afghan, or a fall themed purse, or a rug, or a placemat or table runner in a thinner, cotton yarn or even a pair of earrings in a thread weight yarn. I've named quite a bit of ideas, but there are lots more!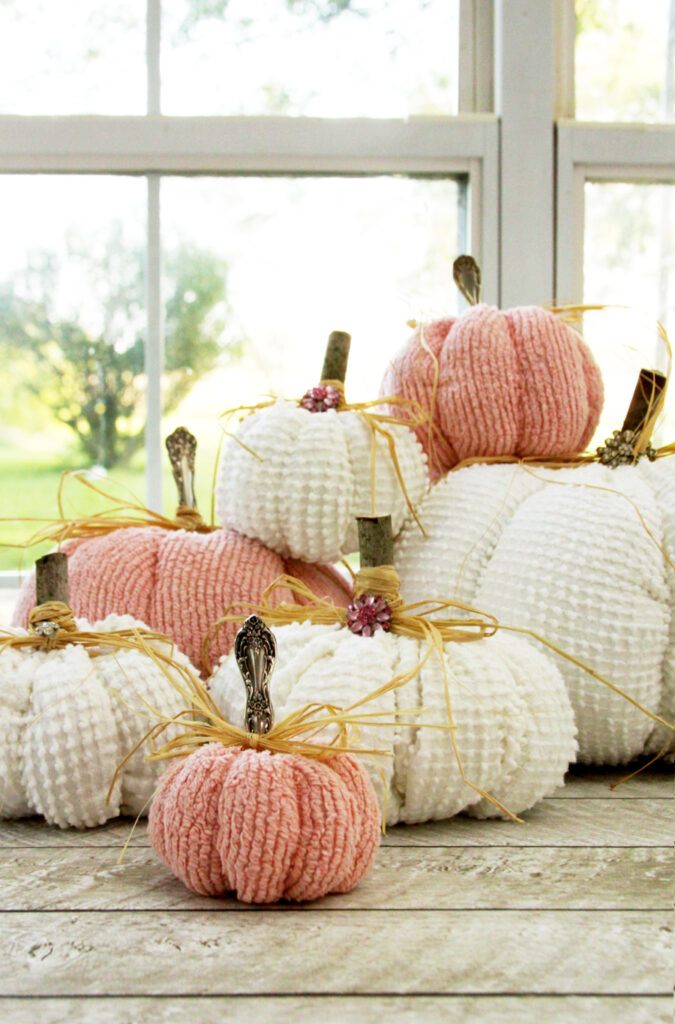 Stitching Find – Chenille Fabric Pumpkins (Sewing Tutorial) from Flamingo Toes:
These pumpkins are so fun! They combine chenille fabric, and spoons – so creative! Bev provides us with a basic tutorial including fabric measurements to make a variety of pumpkin sizes. She also shows a few pumpkins made similarly with cotton fabric. There are so many fabric options for these. I am imagining a trip to the thrift store in search of some sweaters to upcycle, or maybe some Fall placemats?
Join the EyeLoveKnots Crafting Community on Facebook to share your creations, and see what others are up to!