Halloween Inspired DIY and Recipe Finds including a pumpkin muffin recipe, lacey spider earring DIY, adorable little top hat DIY, free witch doll crochet pattern, and free witch cross stitch pattern.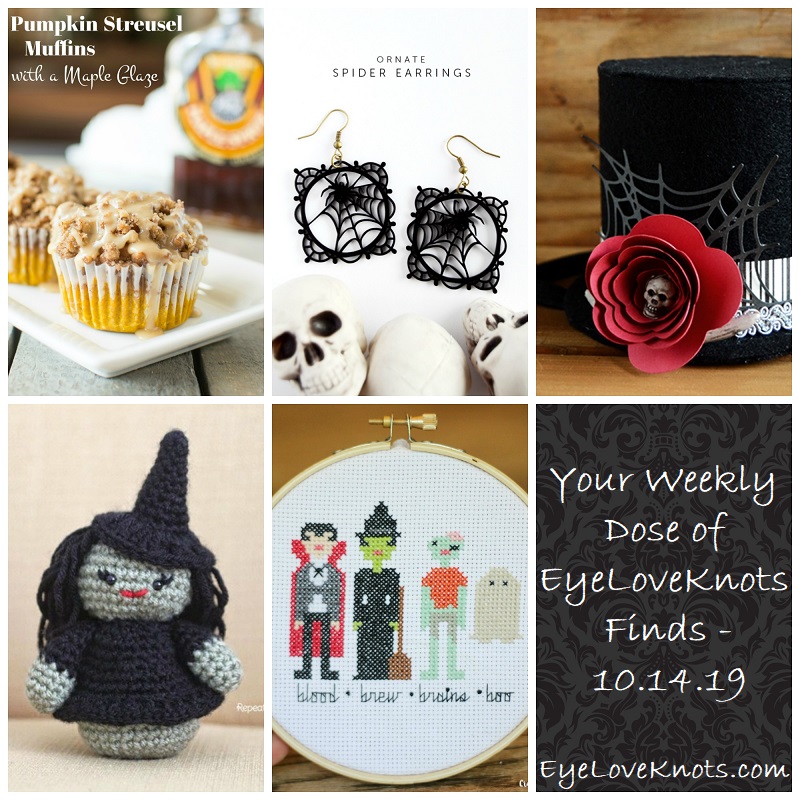 Halloween is right around the corner! Thought I'd share some Halloween finds with you.
I always love to share awesome patterns, tutorials, and finds with ya! If you would like to see a review on any of them, feel free to drop me a line!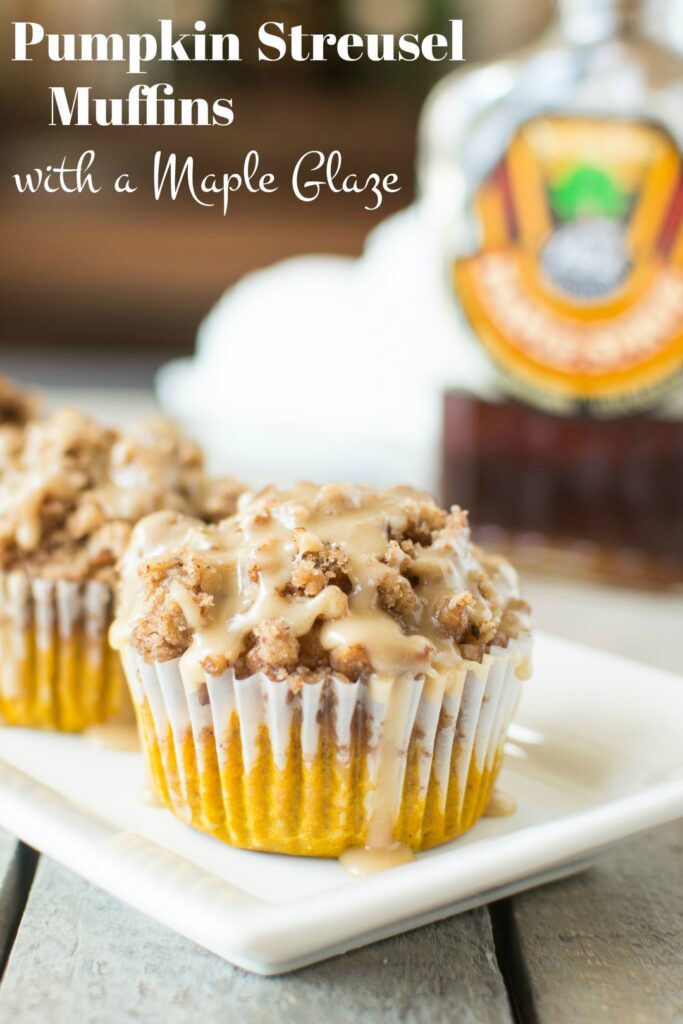 Mmmm… Looking at these delicious Pumpkin Streusel Muffins, I am feeling very tempted to want to cut the top of these off, and eat just that! Can't say you don't! You could also use this recipe to work up a pumpkin bread with the same streusel and glaze on top. Pair it with your favorite blend of coffee or a glass of milk, and it makes a great treat for breakfast, snack or dessert.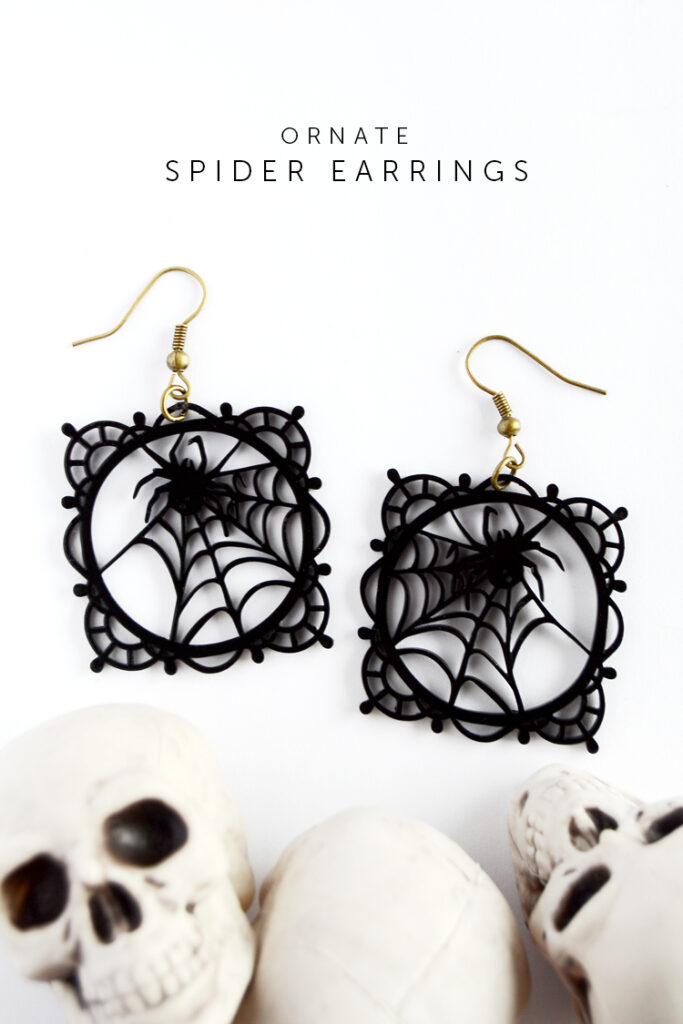 I have yet to try any shrink plastic crafts yet, but after seeing these Ornate Spider Earrings, I am reconsidering it! Now, I don't have have a fancy Silhouette machine, but I don't believe you need one to recreate a craft like this. If I were to try this, I'd pull out my exacto knife to cut through the shrink plastic, and to get the image – perhaps a stamp, or just a drawing, or some sort of punch. While it would definitely be easier with a Silhouette machine, don't let it hold you back from attempting a beautiful pair of earrings like these!
If you DO have a Silhouette machine, browse the online store, and see if there are any other fun designs that could be used to make a similar design. So many possibilities with this for any season, holiday or occasion.
Alternatively, you could use this technique to make an embellishment for a card or headband or decorative button, just to name a few ideas.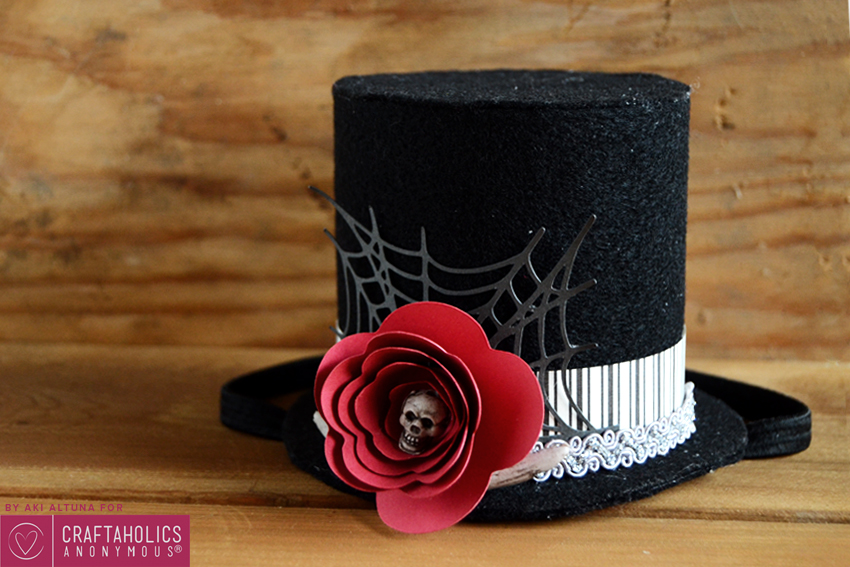 DIY Find – Easy Halloween Top Hat (with Free Template) from Craftaholics Anonymous:
I don't know about you, but I am in love with adorable little hats like this one! I will admit, I haven't worn one, but I could own a huge collection of them. With this easy photo tutorial and template, it would be so easy to DIY one of these top hats for every holiday, season and occasion. So many possibilities!
Imagine a green one with a gold coin on it for St. Patrick's Day? Or a white one with blue ribbon/paper and white stars on it like Uncle Sam for the 4th of July? Or make one to look like a pilgrim! Just to name a few…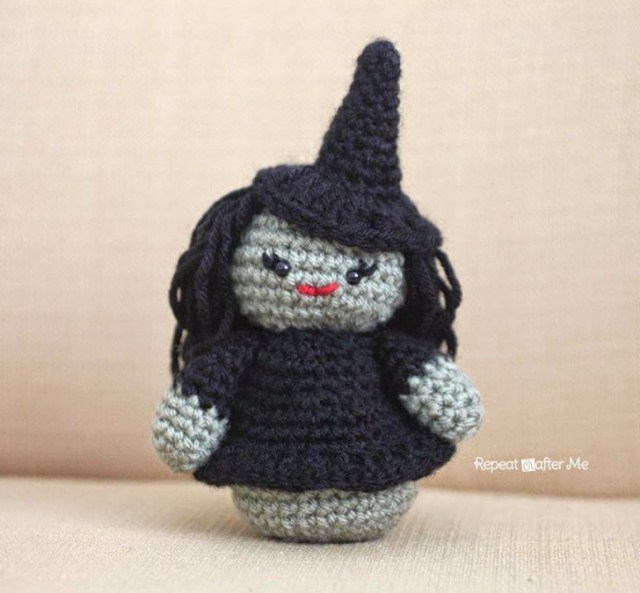 Yarny Find – Weeble Wobble Crochet Witch (Free Crochet Pattern) from Repeat Crafter Me:
I think this is one of the cutest witches I've seen. It's been on my list of things to do since it first came out back in May of 2015. I think she'd make a great addition to Halloween decor, or as a gift to a little witch herself.
You could alter the costume colors a little to better match your little one, or embellish with a cute bow for the hat or add a cauldron or witches broom. The skirt could even be made with a ruffle ribbon instead of crocheting one. So many fun possibilities with this witch!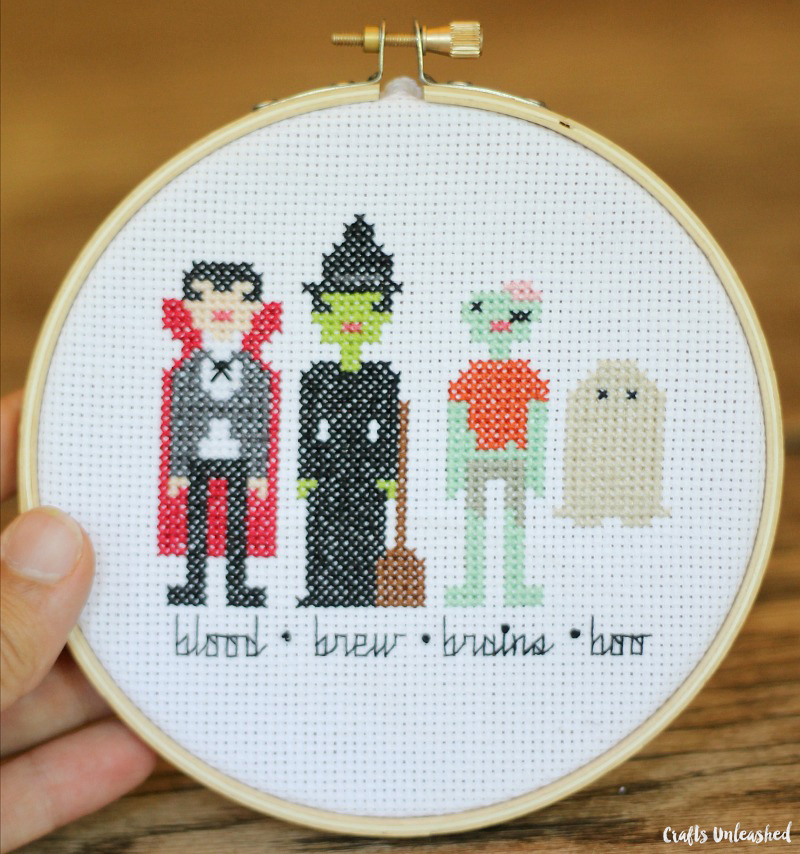 What a fun cross stitch pattern with the four different characters, and one "B" lettered word to describe them. This link is for the free cross stitch pattern to do the witch only – the rest is available for purchase.
You could use this pattern to create a wall hanging, just like this one! Or you can use the pattern to embellish a pocket, pillow or card, or make a Halloween bookmark! Now that I say it, the bookmark and witch book would make a great gift!
Join the EyeLoveKnots Crafting Community on Facebook to share your creations, and see what others are up to!