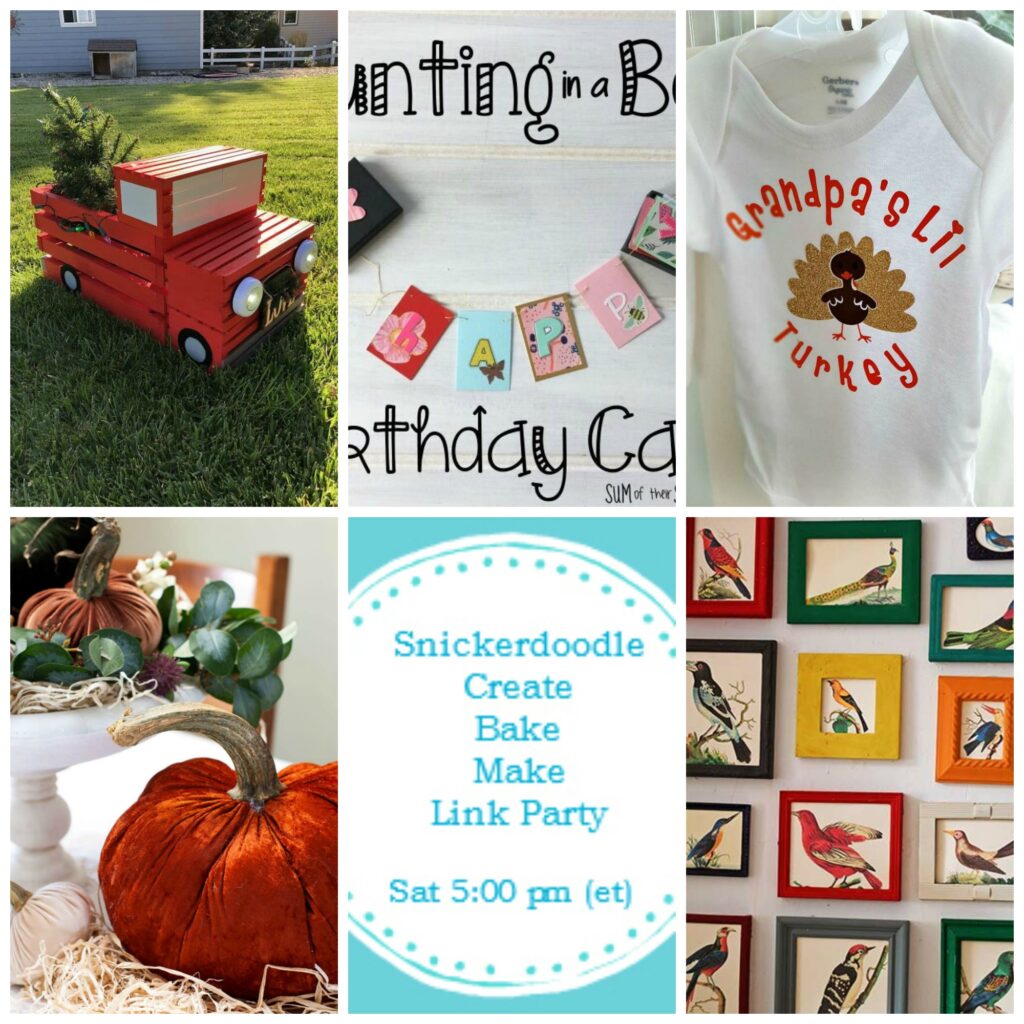 Welcome to the Snickerdoodle Create Bake Make Link Party 309!
I have had my Christmas Tree on my mind alllllllllll week long. My home is so tiny – my tree can only go in one spot. It's a small tree, and I like to put it up on a table to bring it up, but I've been having trouble getting the look I want this year. I decided that I am just going to do it the same way as last year, and be done with it. Bought some new wrapping paper, and I plan on getting everything all set up on my day off next week. Will share soon 🙂
Besides this, I am working on a farmhouse inspired ornament for an ornament exchange (pattern coming next week!), and I became a Color Street Nail Stylist! Color Street is dry nail polish that is super quick and easy to apply. Check out my Pacific Waters nails HERE on Instagram, and consider shopping my stylist link HERE (Buy 3, Get 1 Free!). Or ask me how you can get a free sample to try it 🙂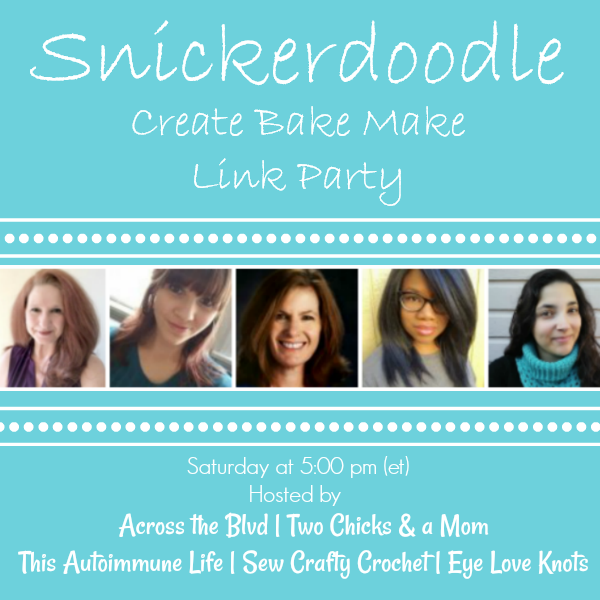 Please follow your hosts on one or more social media platforms. We'd love to connect! Let us know you're following from the party. We'd love to follow you back!
Each hostess chooses her own features, so be sure to stop by for a visit!
Beverly and Gloria – Across the Blvd
(Blog / Pin / Twitter / FB / Instagram)
Staci – Two Chicks and a Mom
(Blog / Pin / Twitter / FB / Instagram)
T'onna – Sew Crafty Crochet
(Blog / Pin / Twitter / FB / Instagram)
Roseann – This Autoimmune Life
(Blog / Pin / Twitter / FB / Instagram)
Alexandra – EyeLoveKnots (that's me!)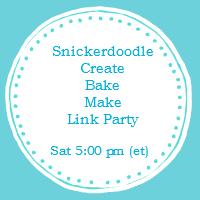 We'd love for you to add our party logo to your party page!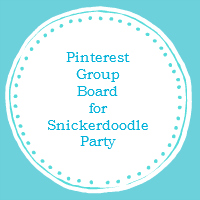 After you link up at the party, follow all of the co-hosts on Pinterest and then send an email request to join the board to [email protected] Please include a link to your Pinterest profile, as well as the name of your blog.
Snickerdoodle Create Bake Make Link Party 309 Features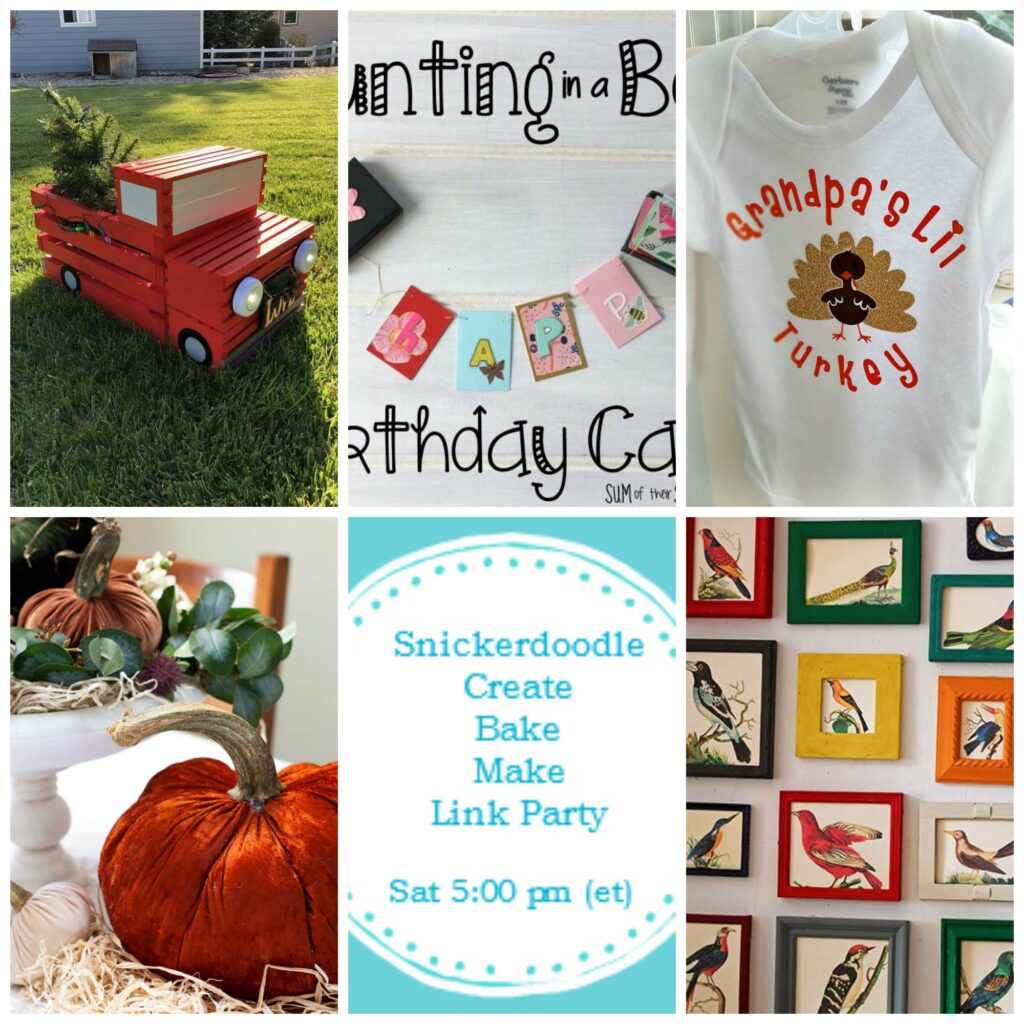 Features are pinned to our Party Board. Please pin from the original source.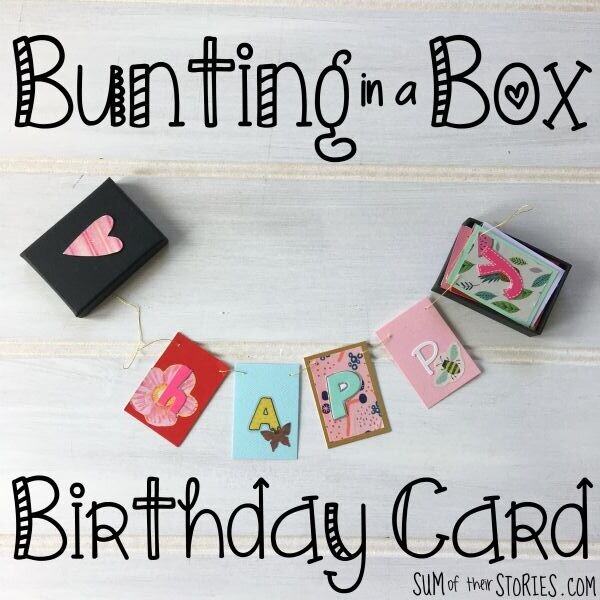 Most Clicked
Bunting in a Box Birthday Card (DIY with Photo Tutorial) from Sum of their Stories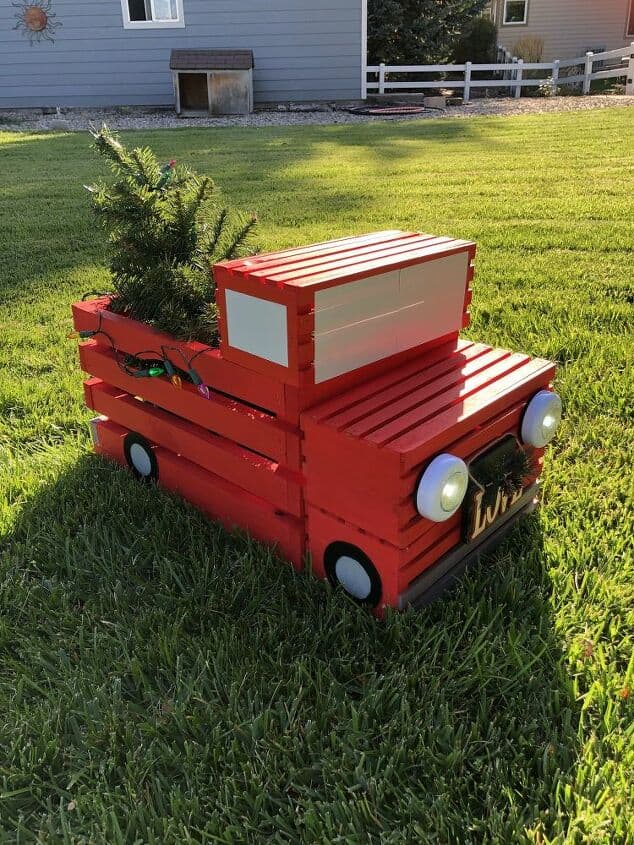 DIY Crate Red Pickup Truck (Photo Tutorial) from Chas' Crazy Creations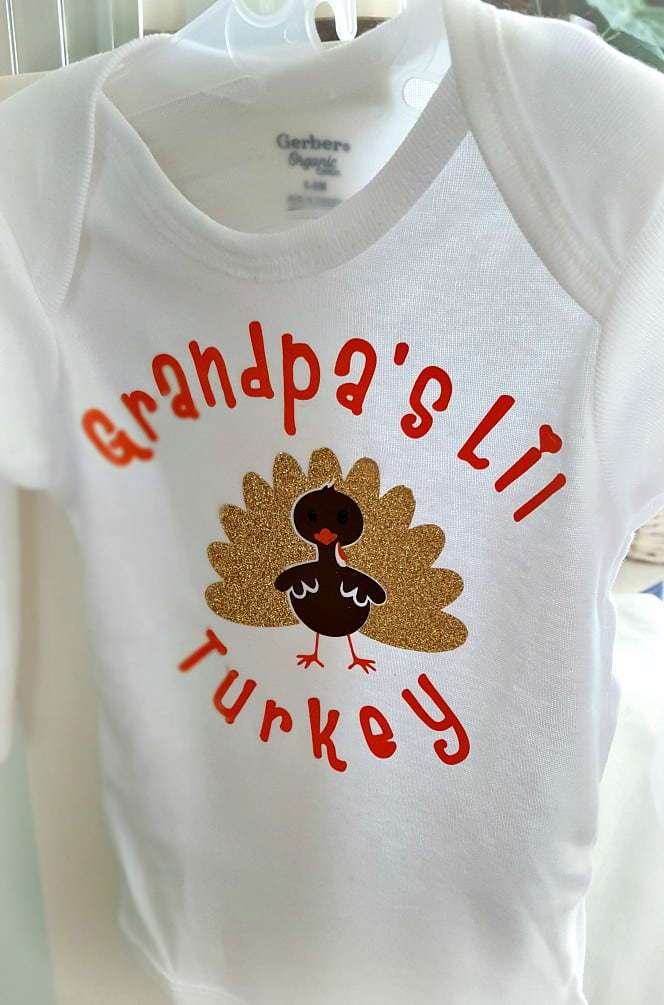 Thanksgiving Baby Outfit (Free Cut File) – This Autoimmune Life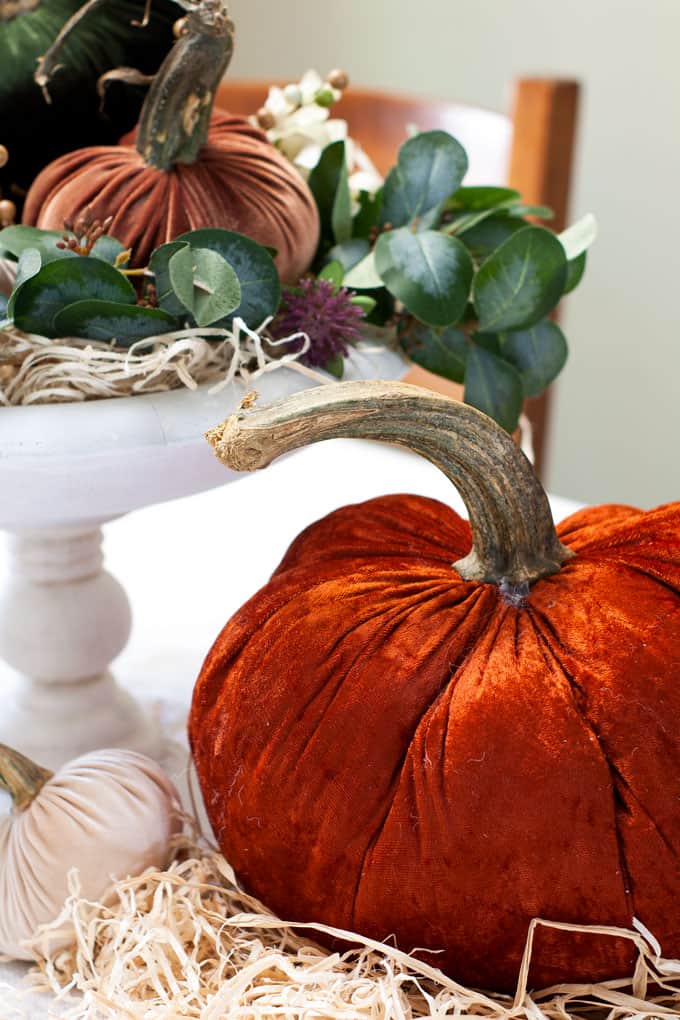 How to Use Velvet Pumpkins in a Thanksgiving Centerpiece from My Wee Abode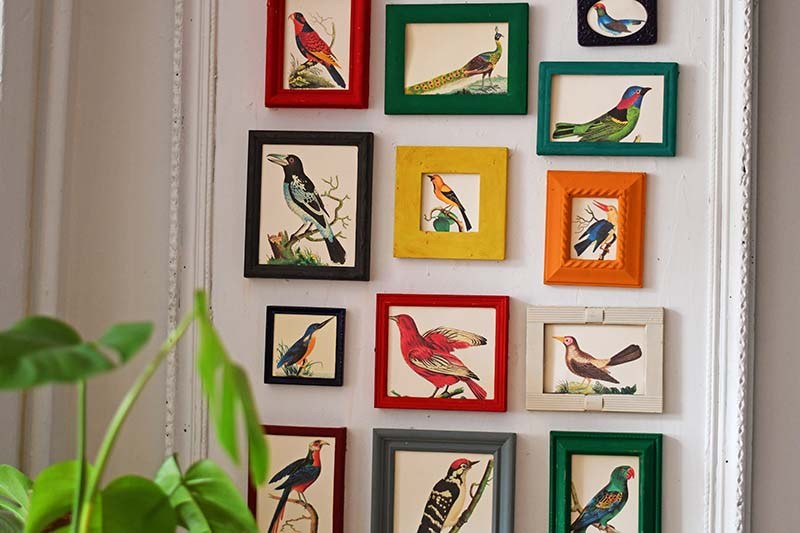 How to Make a Gallery Wall from Old Picture Frames (Photo Tutorial) from Picture Box Blue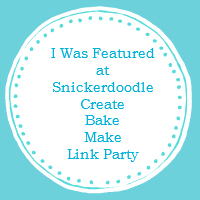 Have you been featured? Let others know by displaying our button your blog!
Party Guidelines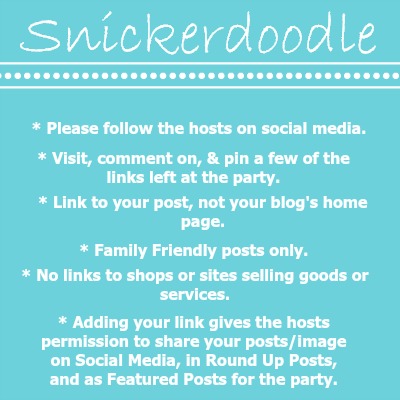 Let's Party!