Spring and Summer Finds including how to crochet a boho bracelet, how to create a spa bathroom, 10 things to do in May, how to decorate with lemons and Forythia, and how to make a lemon tiered tray.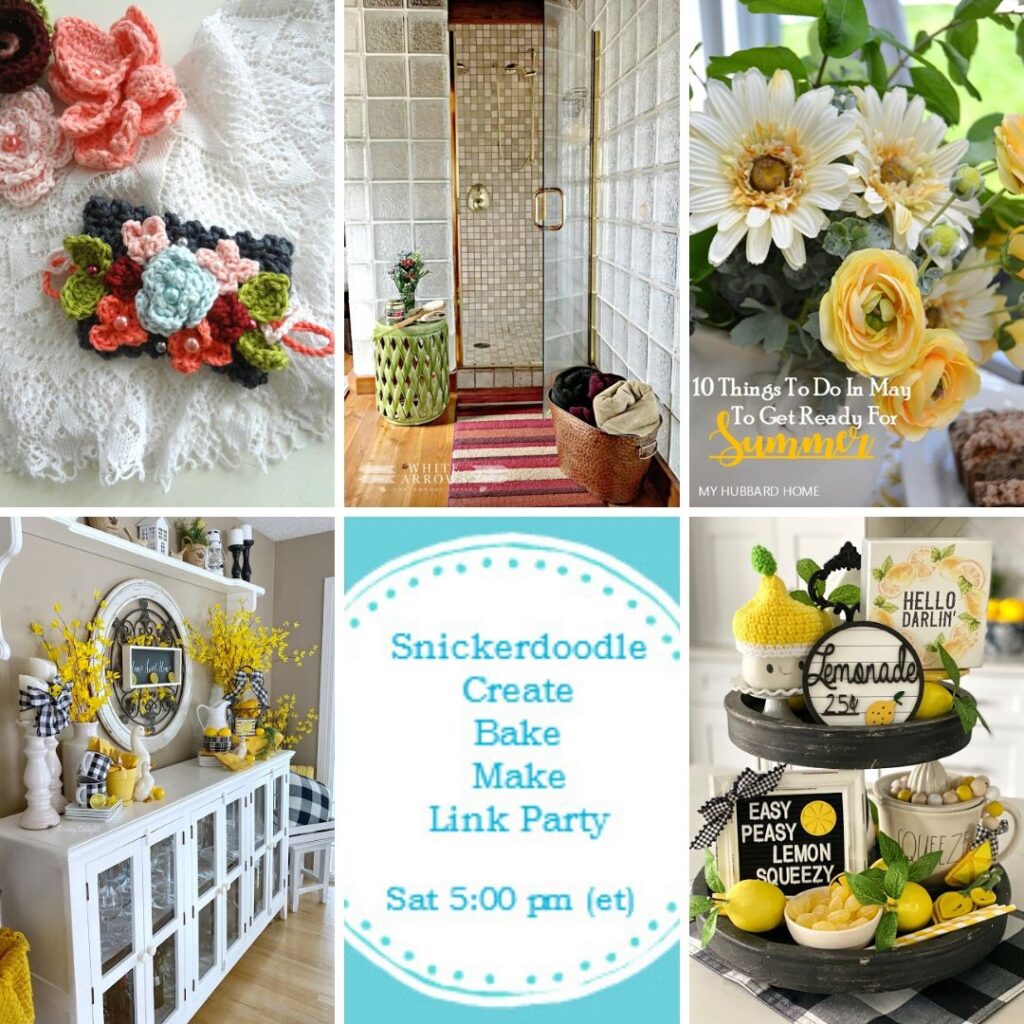 Welcome to the Snickerdoodle Create Bake Make Link Party 334!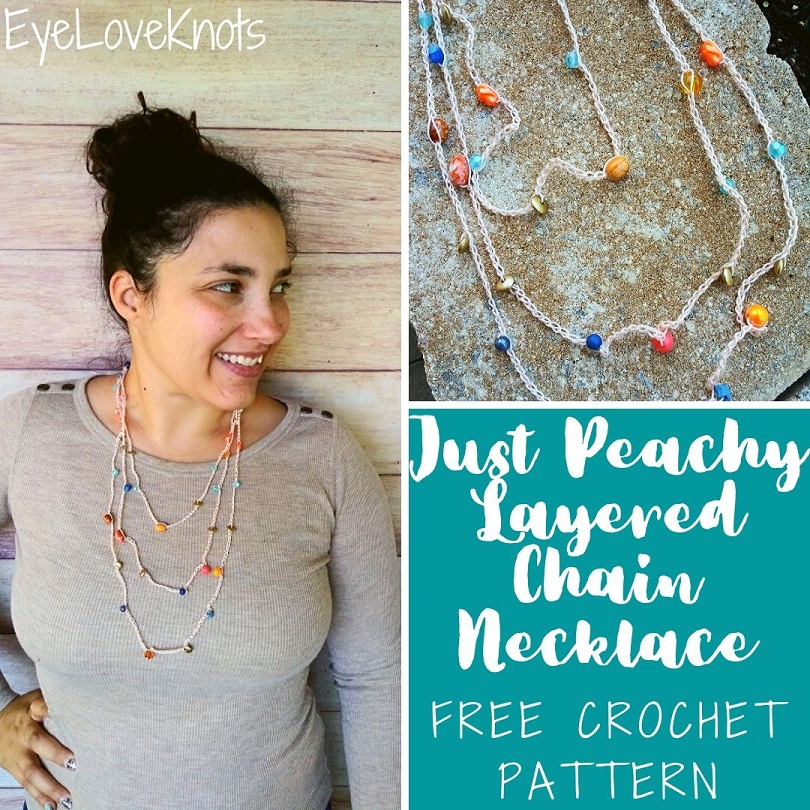 There was a lot going on this week! The next part to my beginner crochet series was How to Crochet a Chain. To accompany this tutorial, I shared two designs that can both be worked up with just a simple crochet chain – Just Peachy Layered Chain Necklace, and Chunky Chain Necklace.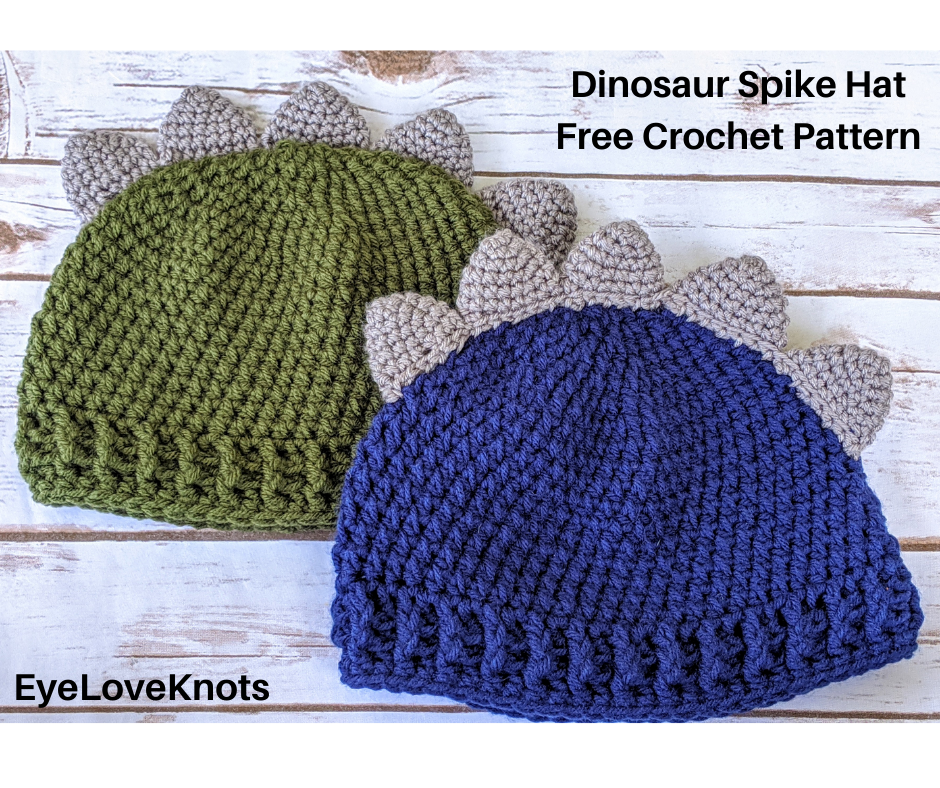 One of my lovely contributors, Shawna from Double Knotted Crochet, shared an adorable Dino Hat for Boys, and to add to my "April Showers Bring May Flowers" theme this month, I shared some Easy Floral Coasters.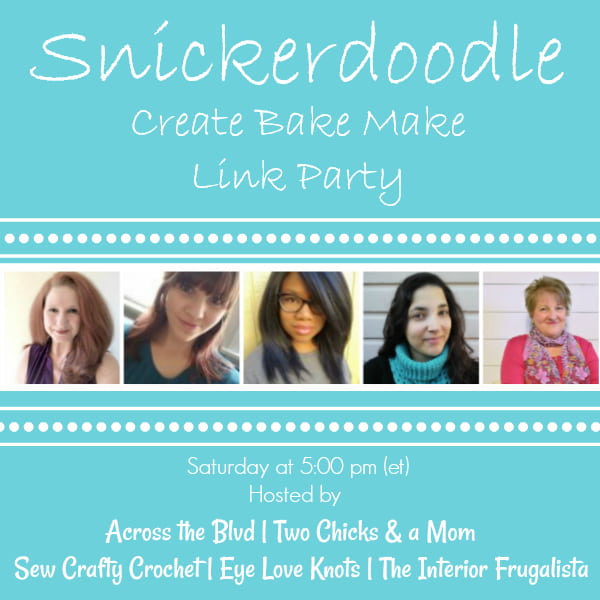 Please follow your hosts on one or more social media platforms. We'd love to connect! Let us know you're following from the party. We'd love to follow you back!
Each hostess chooses her own features, so be sure to stop by for a visit!
Beverly and Gloria – Across the Blvd
(Blog / Pin / Twitter / FB / Instagram)
Staci – Two Chicks and a Mom
(Blog / Pin / Twitter / FB / Instagram)
T'onna – Sew Crafty Crochet
(Blog / Pin / Twitter / FB / Instagram)
Alexandra – EyeLoveKnots (that's me!)
Marie – Interior Frugalista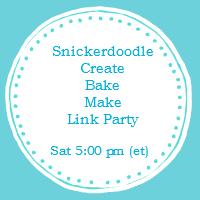 We'd love for you to add our party logo to your party page!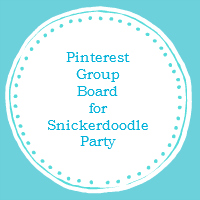 After you link up at the party, follow all of the co-hosts on Pinterest and then send an email request to join the board to [email protected] Please include a link to your Pinterest profile, as well as the name of your blog.
Snickerdoodle Create Bake Make Link Party 334 Features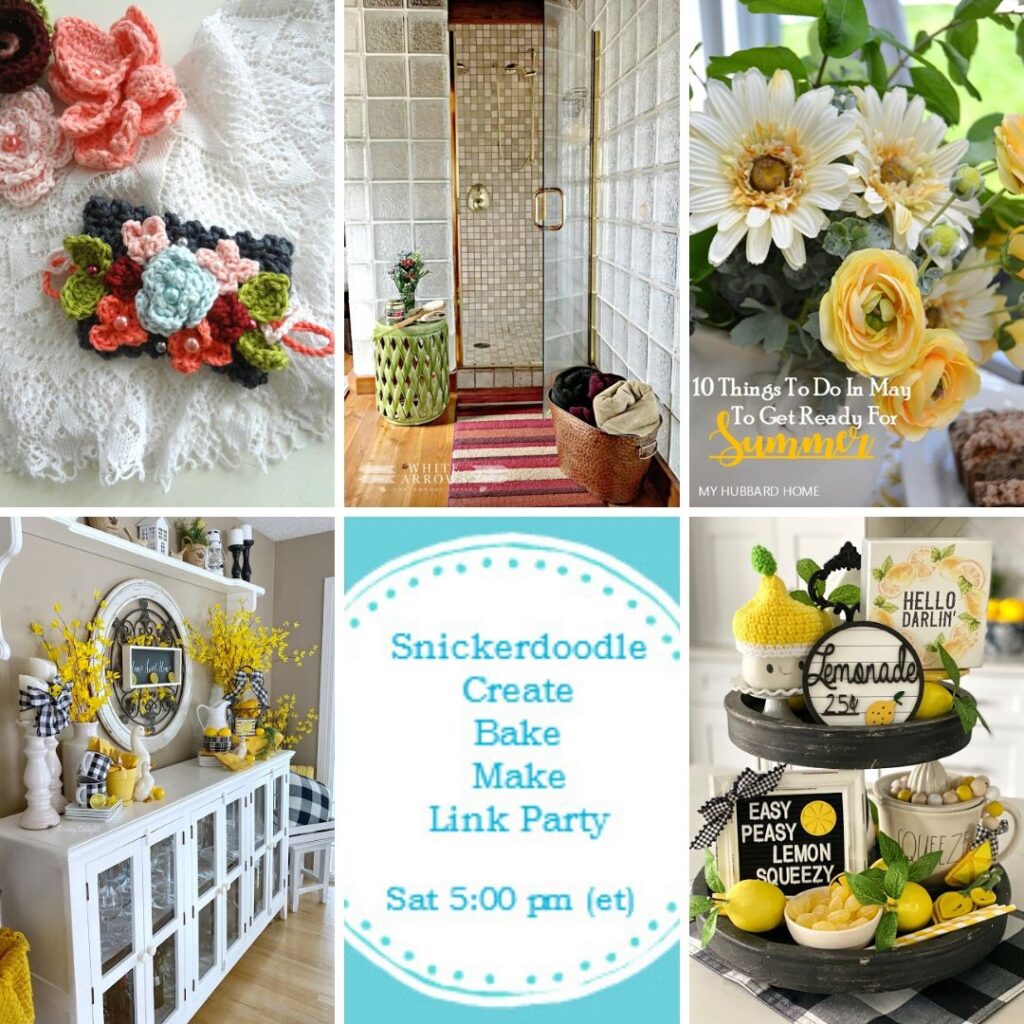 Features are pinned to our Party Board. Please pin from the original source.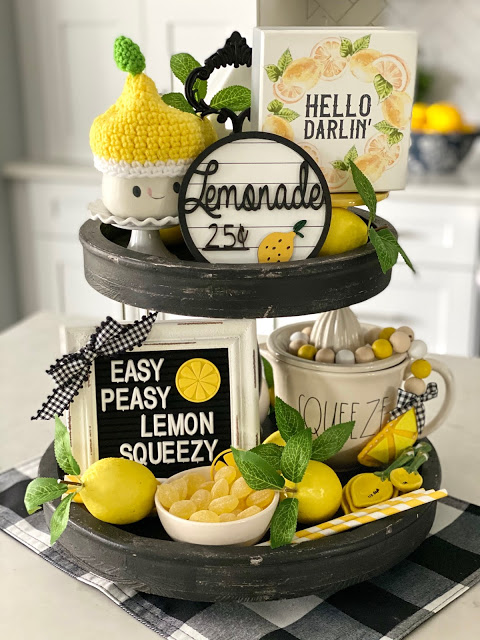 Most Clicked – Easy Peasy Lemon Squeezy Tiered Tray (Decor Inspiration) from Living on Cloud Nine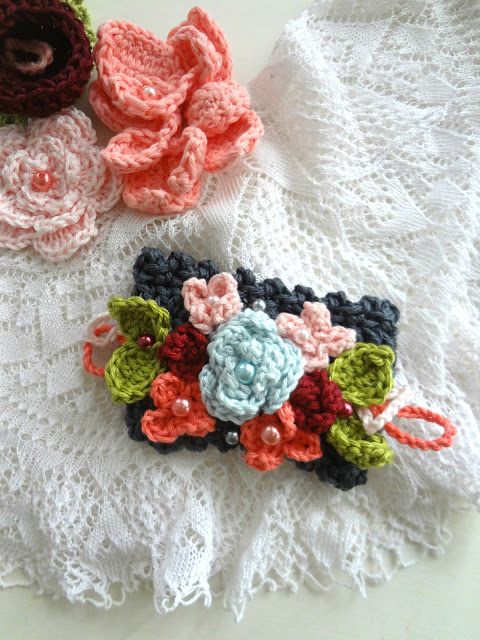 Boho Bracelet Revival (Crochet Inspiration) from The Little Treasures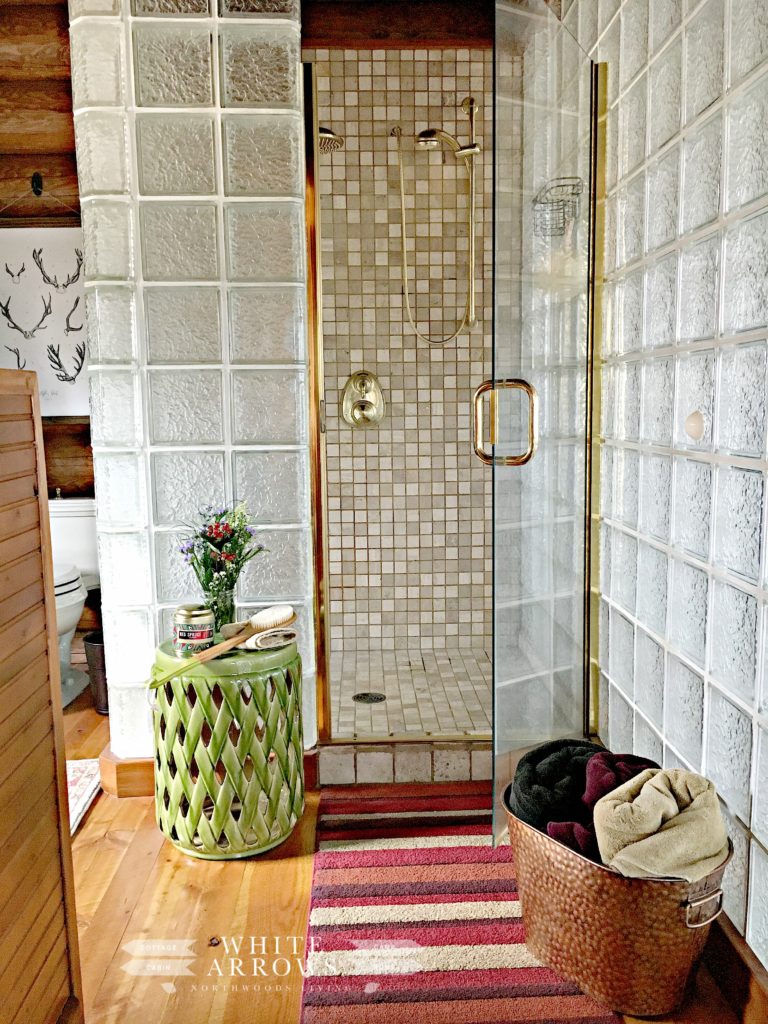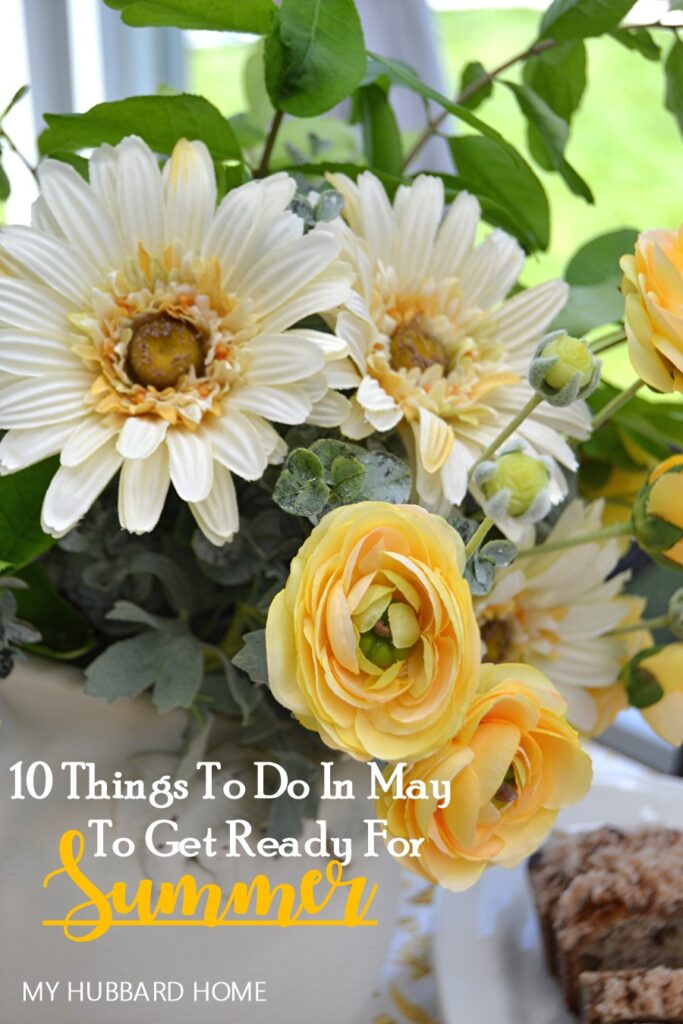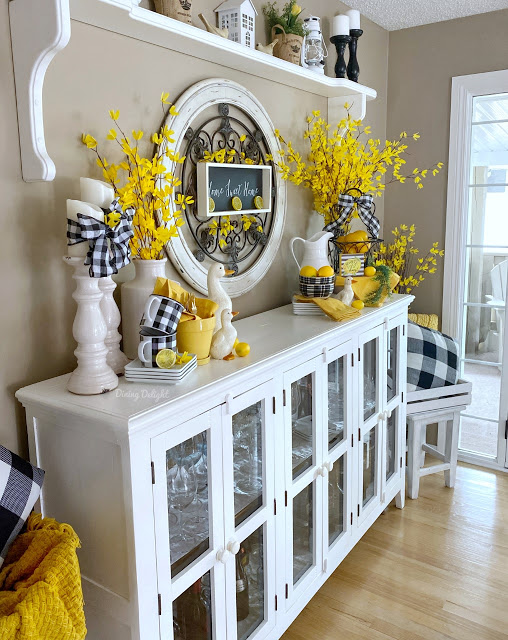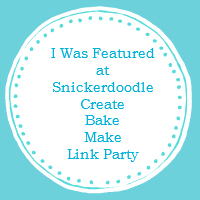 Have you been featured? Let others know by displaying our button your blog!
Party Guidelines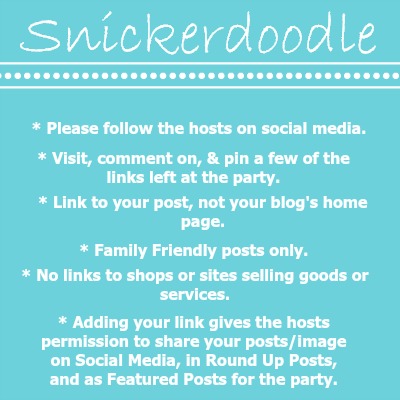 Let's Party!