This is a review of the Easter Egg crochet pattern designed by Mamachee. Review done by Jessica Munroe for EyeLoveKnots.
This post contains affiliate links for Etsy and Amazon. If you make a purchase by clicking on them, I make a small commission at no extra cost to you. Thanks for your support!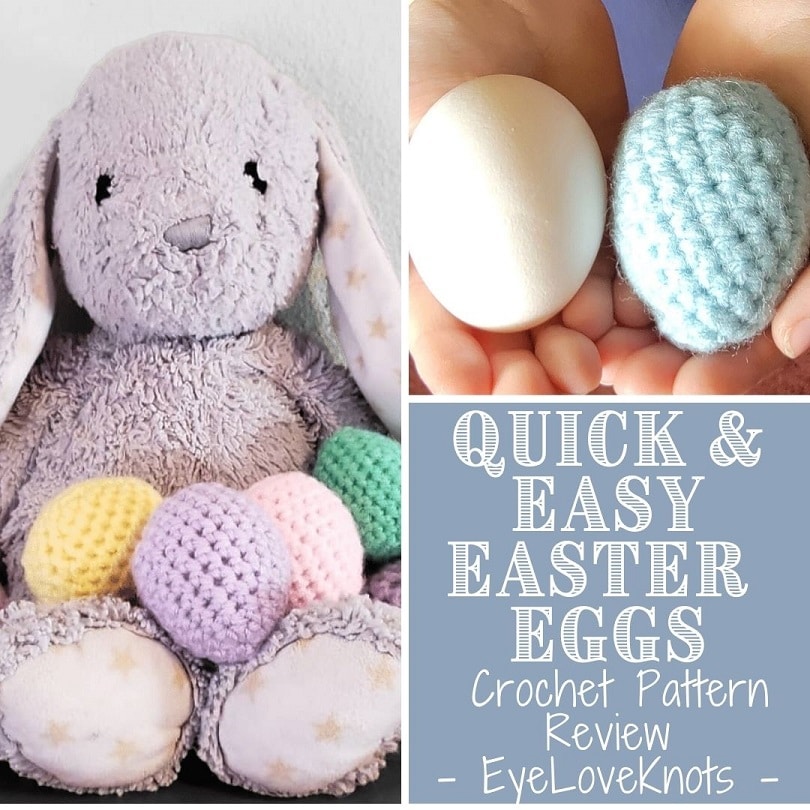 It's me, Jessica with Nice and Knotty.
Visit with me on Facebook or Instagram for all kinds of awesome crochet makes and inspiration.
Spring has officially sprung (at least where I live) and I am all for it! Of course, that means it is time for Easter crochet projects. I feel like Easter is the last hurrah for me in terms of pumping out crochet projects for holidays (and the warmer weather means the need for cozy crocheted attire is on hold for awhile).
I have made these eggs multiple times because they are that quick, easy and fun to make! Plus, they are a big hit with kids! They are soft, reusable and they won't break so I have gotten many a request for these to go in Easter baskets as well as for decoration for the Easter holiday.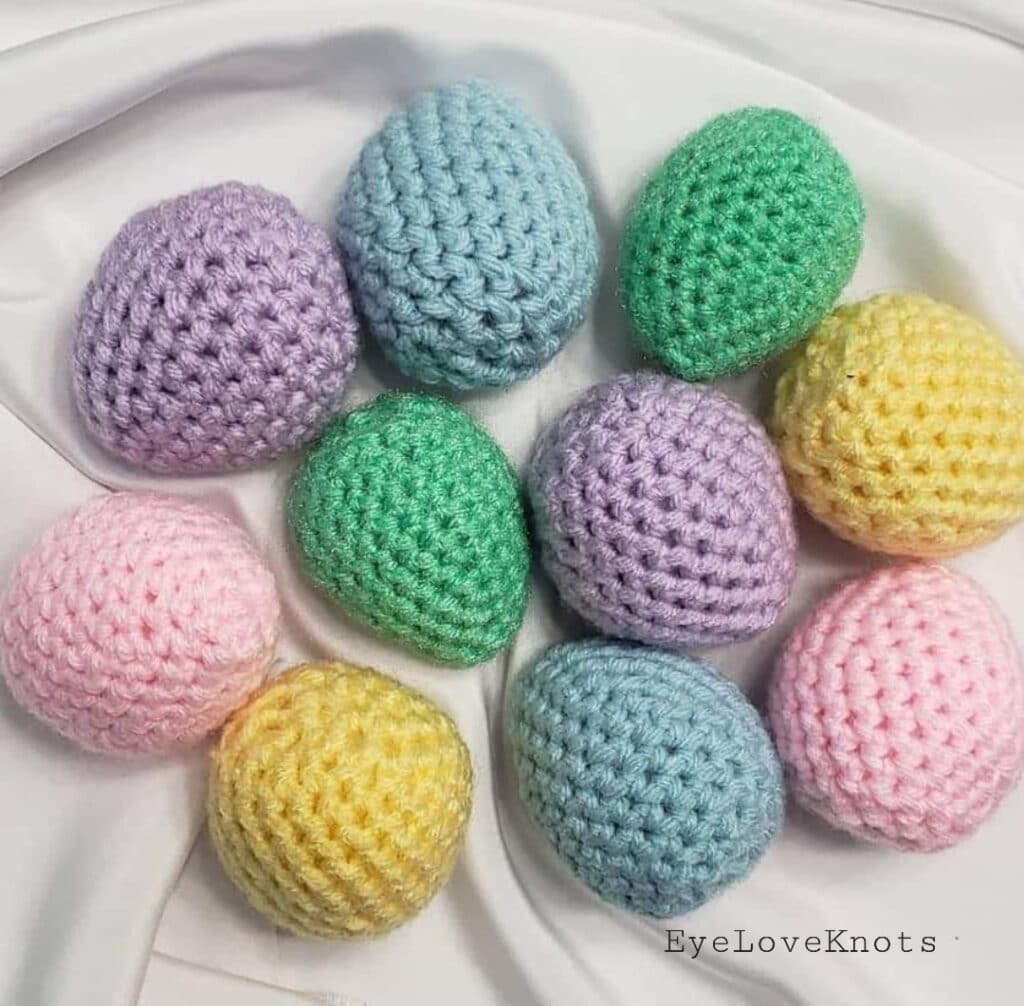 Materials I Used:
Red Heart Super Saver yarn in Lemon, Light Blue, Baby Pink, Orchid and Aruba Sea (I think; I lost the label)
Size F5/3.75mm crochet hook
Yarn needle
Scissors
Stitch marker
Easter Egg, Free Crochet Pattern from Mamachee
Material Notes:
I know you all will be shocked as I almost always use something different from the pattern but this time I stuck with the pattern as written! You can use any kind of worsted weight yarn for these eggs.
Time Spent:
These eggs work up quickly. I spent about 20 minutes per egg, from start to stuffing to finishing. So, all 10 eggs took just under 3.5 hours to complete.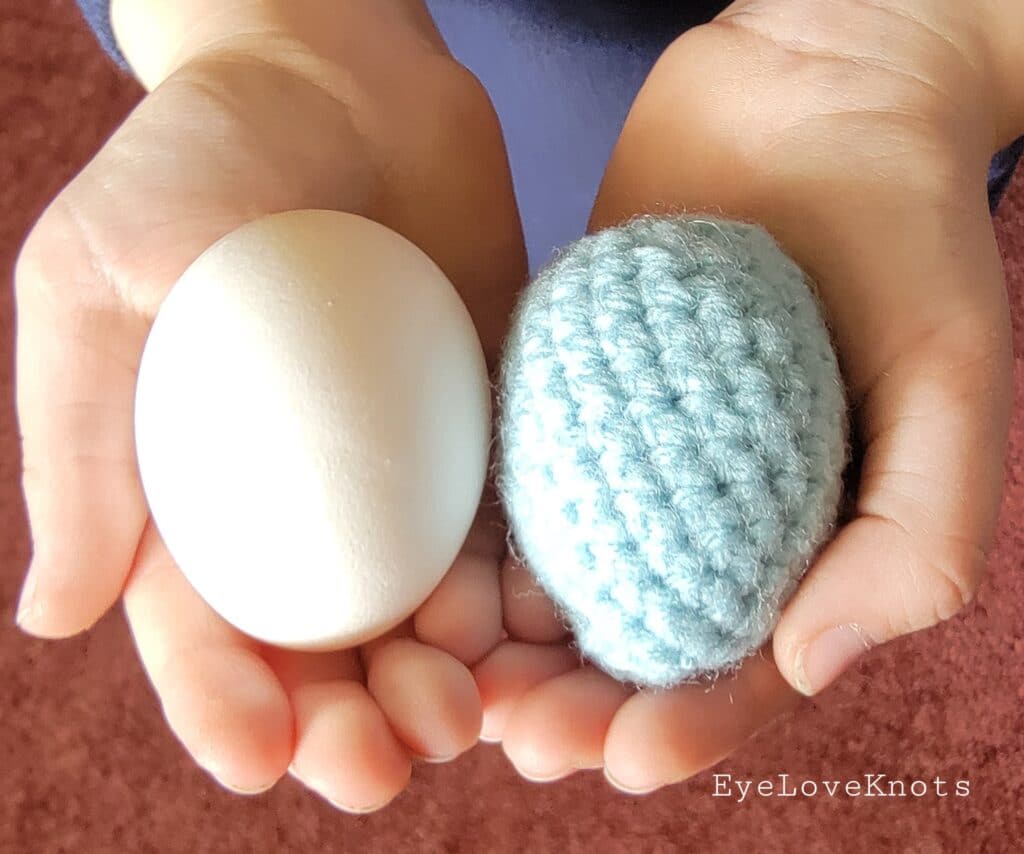 Measurements:
The eggs I made are about the same size as a real egg: approximately 2.5 inches tall and 5.5 inches in circumference at the widest part.
Gauge:
There is no gauge for this pattern. By sizing your hook up or down, you can adjust the size of your eggs to your liking.
Pattern Notes:
This is such a nice, easy pattern; you can almost go on autopilot while doing them. I made them while bingeing some Netflix. There are also instructions on how to make one egg in multiple colors included at the bottom of the pattern. It's like a pattern two-for-one!
This design is also a free pattern on Mamachee's blog and isn't found on her Etsy shop but give her store a browse for other amazing patterns, including this adorable Easter Basket crochet pattern that you could fill with these eggs!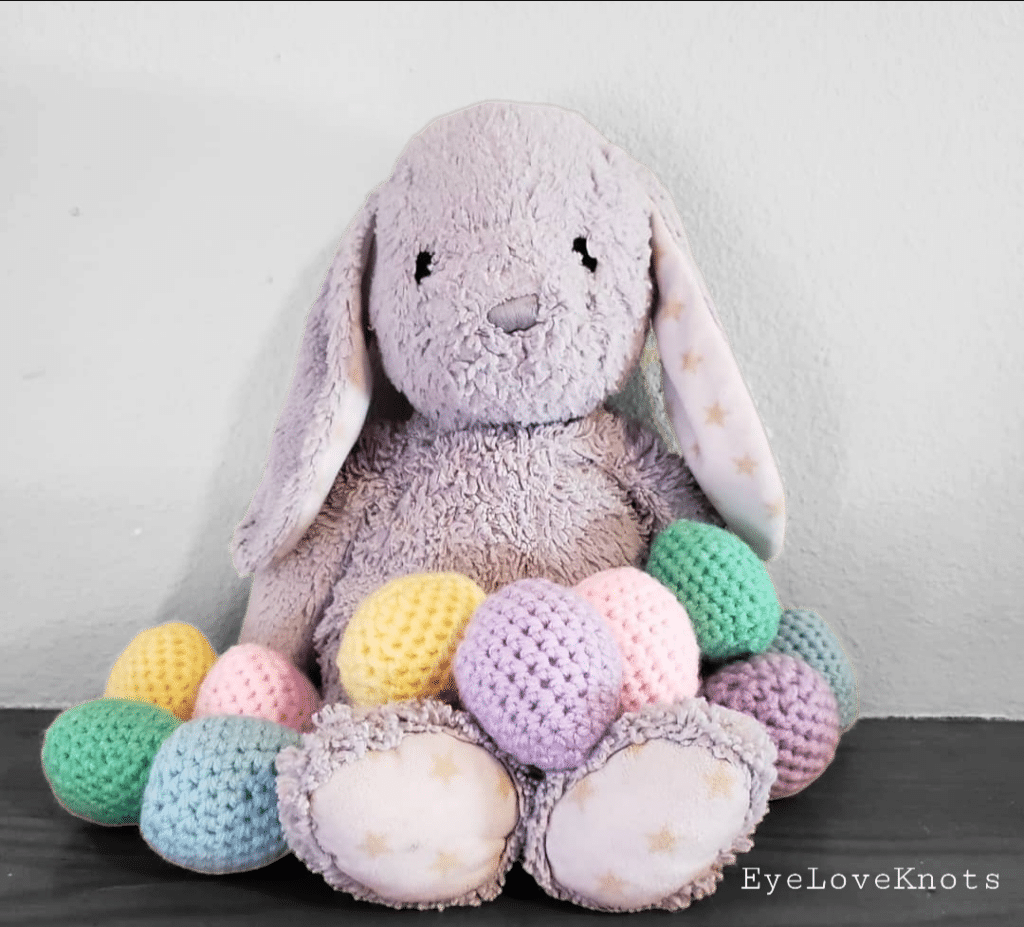 Don't forget to visit with me on Facebook for all kinds of awesome crochet makes and inspiration.
Join one of our awesome Facebook groups to share your creations, and see what others are up to!
– EyeLoveKnots Crochet & DIY Community
– DIY Home On Rockwood Lane
– Alexandra Lane Lifestyle