Thanksgiving Recipe and DIY Finds including a vegan sweet potato recipe, deer table centerpiece, wooden bead garland DIY, pumpkin granola recipe, cornucopia cake DIY, sweet potato casserole recipe, and upcycled tray DIY.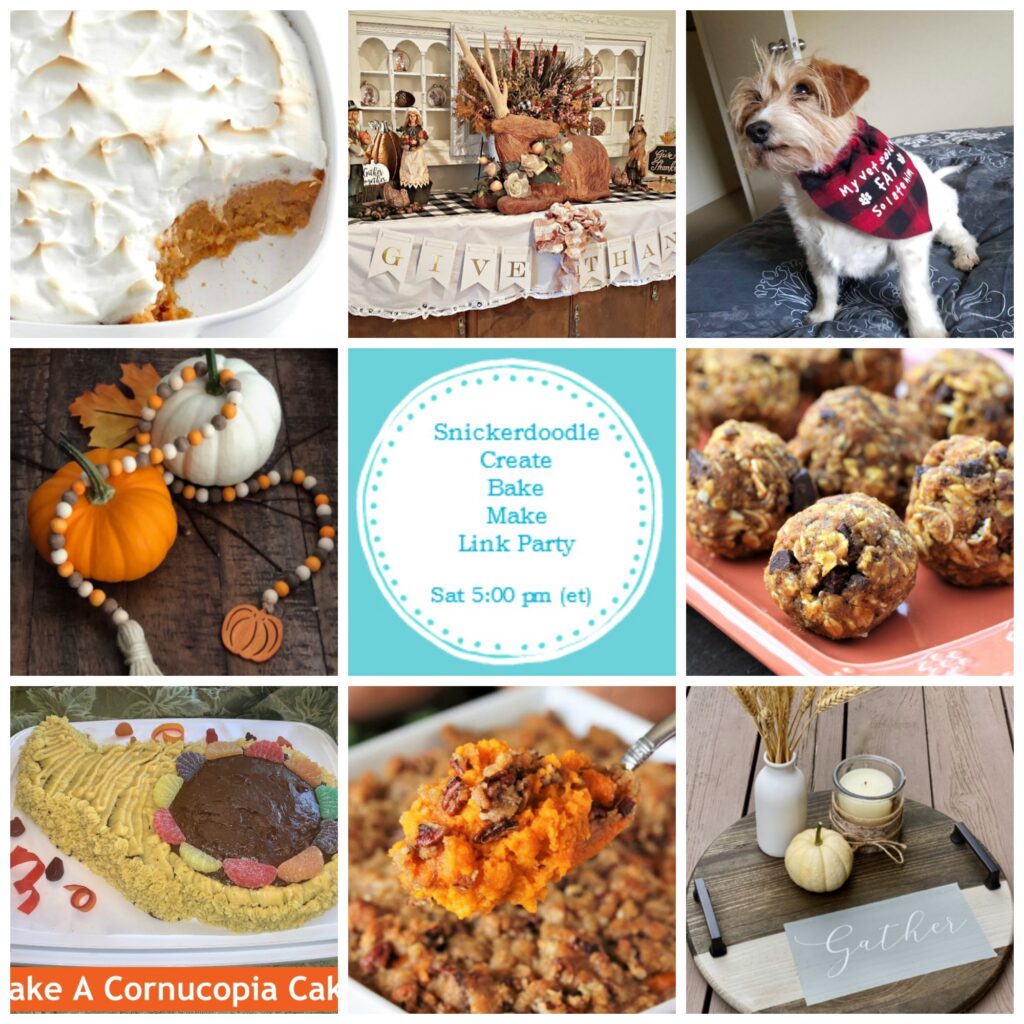 Welcome to the Snickerdoodle Create Bake Make Link Party 310!
Almost Thanksgiving! Less than two weeks away. I have some awesome recipe and DIY finds for you this week, and still plenty of time to add them in 🙂
This week has been a busy one on the blog. I shared a crochet pattern review for an adorable Chocolate Lab Lovey that I made for a client, and his new baby, and a free crochet pattern for a trendy Buffalo Plaid Bauble Ornament. If you have an ornament DIY, we would love if you shared it at the 2019 Ornament Exchange Link Party! It'll be open til mid December.
Off the blog, it's been a busy, full week at my retail job. I am exhausted, and the madness really hasn't even begun yet. Oh boy. Last week, I shared that I was having some trouble deciding on the set up for my Christmas tree. Well, I ended up putting it somewhere completely different from where I was thinking, but I am happy. Hope to share soon 🙂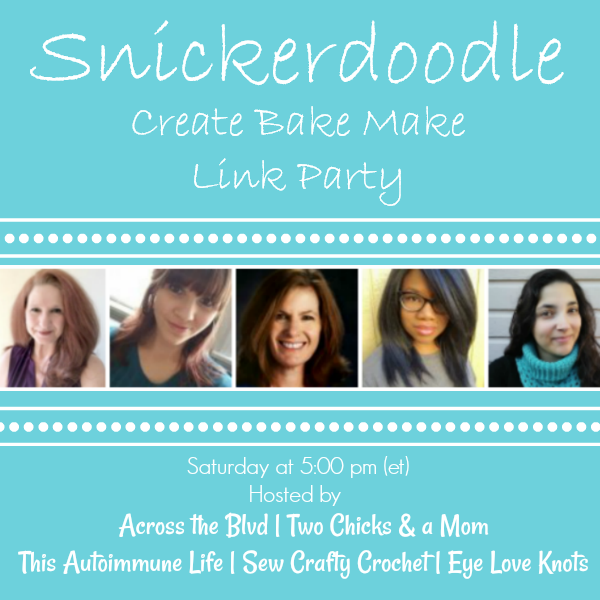 Please follow your hosts on one or more social media platforms. We'd love to connect! Let us know you're following from the party. We'd love to follow you back!
Each hostess chooses her own features, so be sure to stop by for a visit!
Beverly and Gloria – Across the Blvd
(Blog / Pin / Twitter / FB / Instagram)
Staci – Two Chicks and a Mom
(Blog / Pin / Twitter / FB / Instagram)
T'onna – Sew Crafty Crochet
(Blog / Pin / Twitter / FB / Instagram)
Roseann – This Autoimmune Life
(Blog / Pin / Twitter / FB / Instagram)
Alexandra – EyeLoveKnots (that's me!)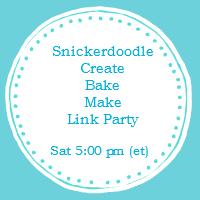 We'd love for you to add our party logo to your party page!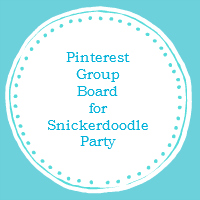 After you link up at the party, follow all of the co-hosts on Pinterest and then send an email request to join the board to [email protected] Please include a link to your Pinterest profile, as well as the name of your blog.
Snickerdoodle Create Bake Make Link Party 310 Features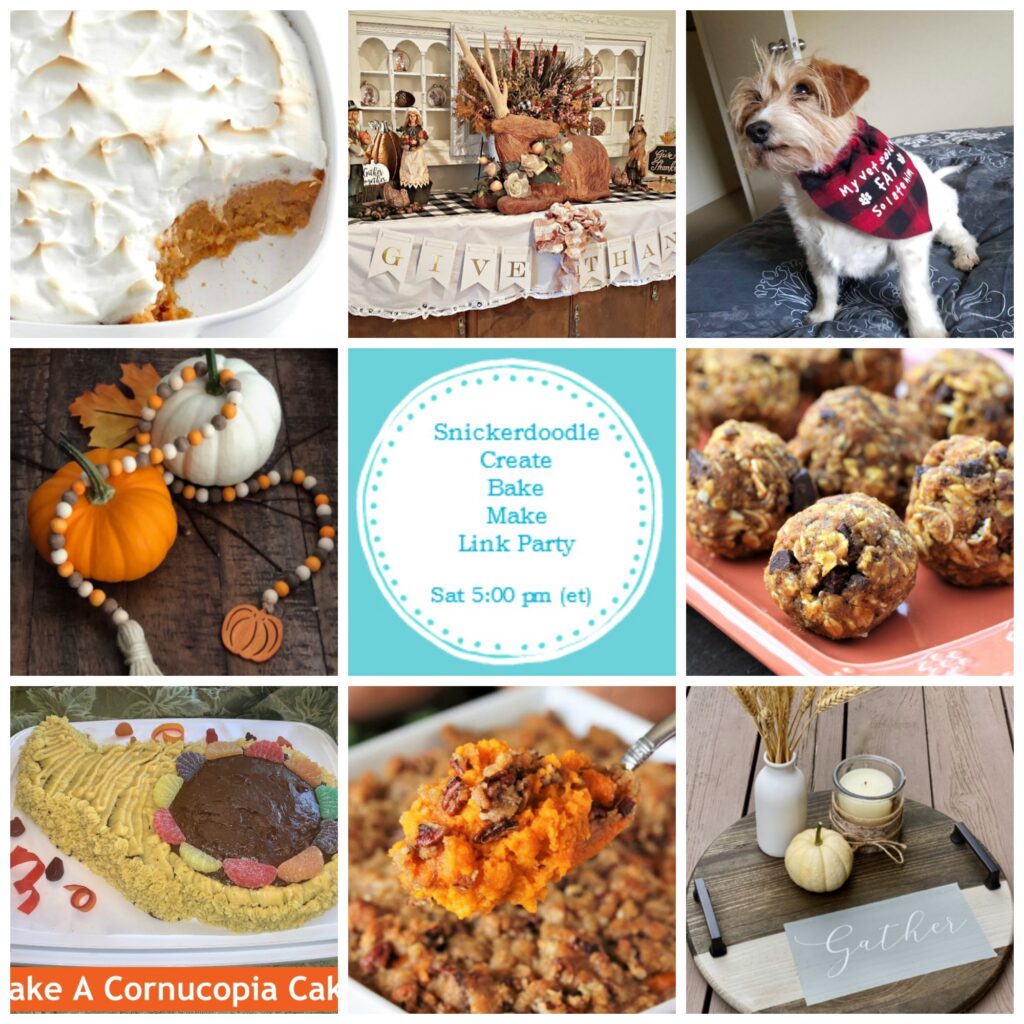 Features are pinned to our Party Board. Please pin from the original source.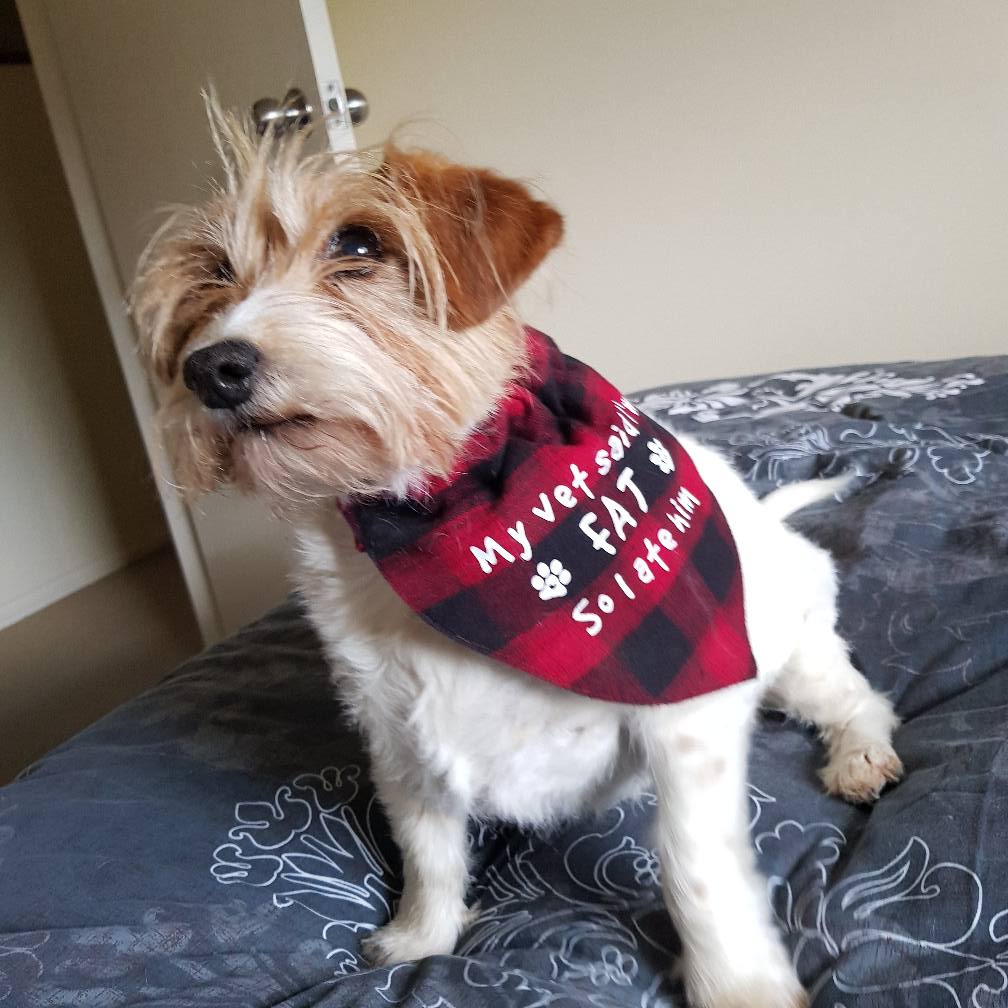 Most Clicked
How to Make a Dog Bandanna (Photo Tutorial) – Unique Creations by Anita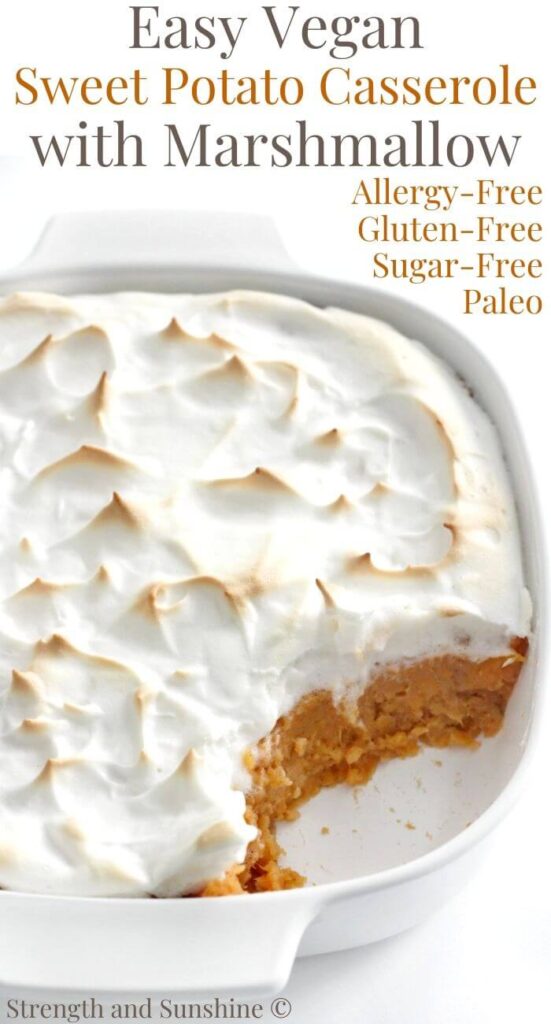 Vegan Sweet Potato Casserole with Marshmallow (Recipe) – Strength and Sunshine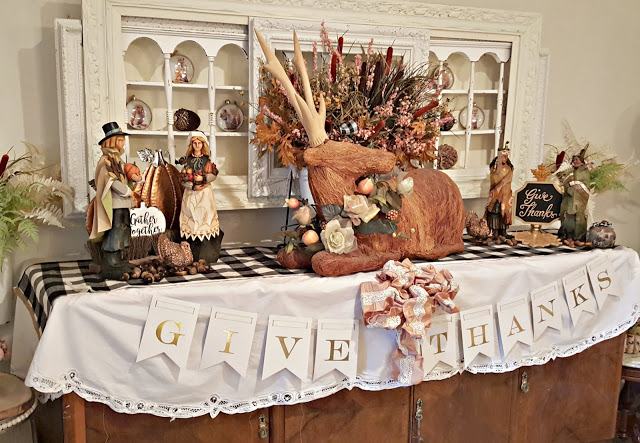 Deer Thanksgiving Table Centerpiece (Decor Inspiration) – Penny's Vintage Home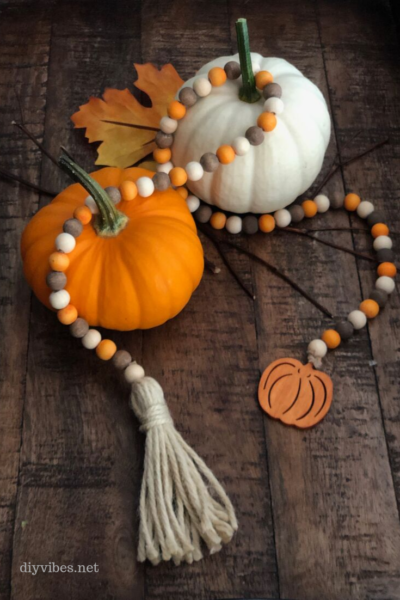 DIY Fall Wood Bead Garland – DIY Vibes
Healthy Pumpkin Energy Bites (Recipe) – My Recipe Treasures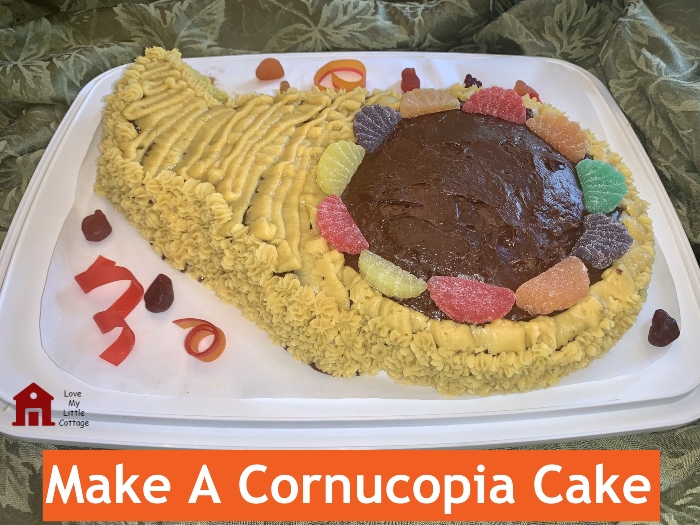 Cornucopia Cake (Photo Tutorial) – Love my Little Cottage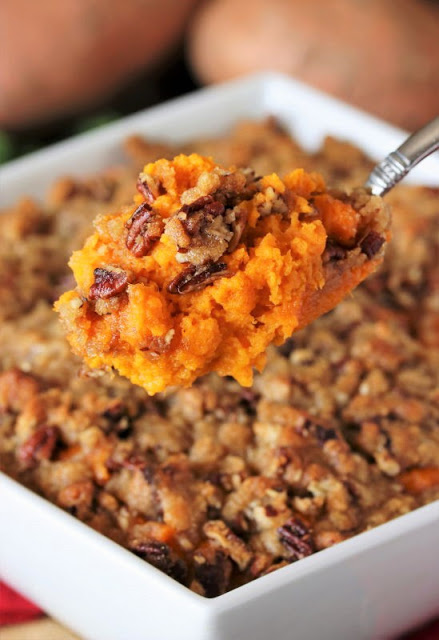 Southern Sweet Potato Casserole (Recipe) – The Kitchen is my Playground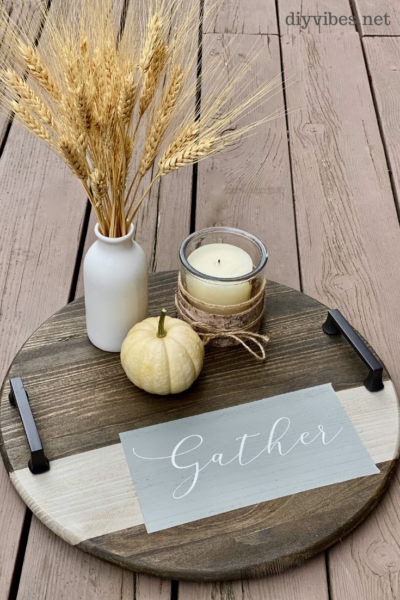 DIY Round Wooden Serving Tray – DIY Vibes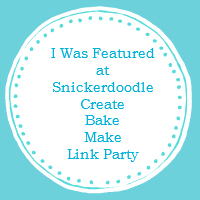 Have you been featured? Let others know by displaying our button your blog!
Party Guidelines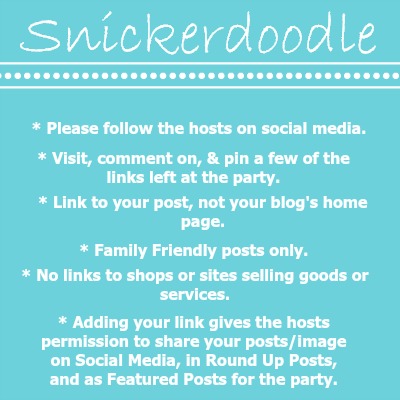 Let's Party!