This is a Tomicca UV nail polish review – a tried and true favorite of mine!
Disclaimer: This post contains affiliate links for Amazon. If you make a purchase by clicking on them, I make a small commission at no extra cost to you. Thanks for your support!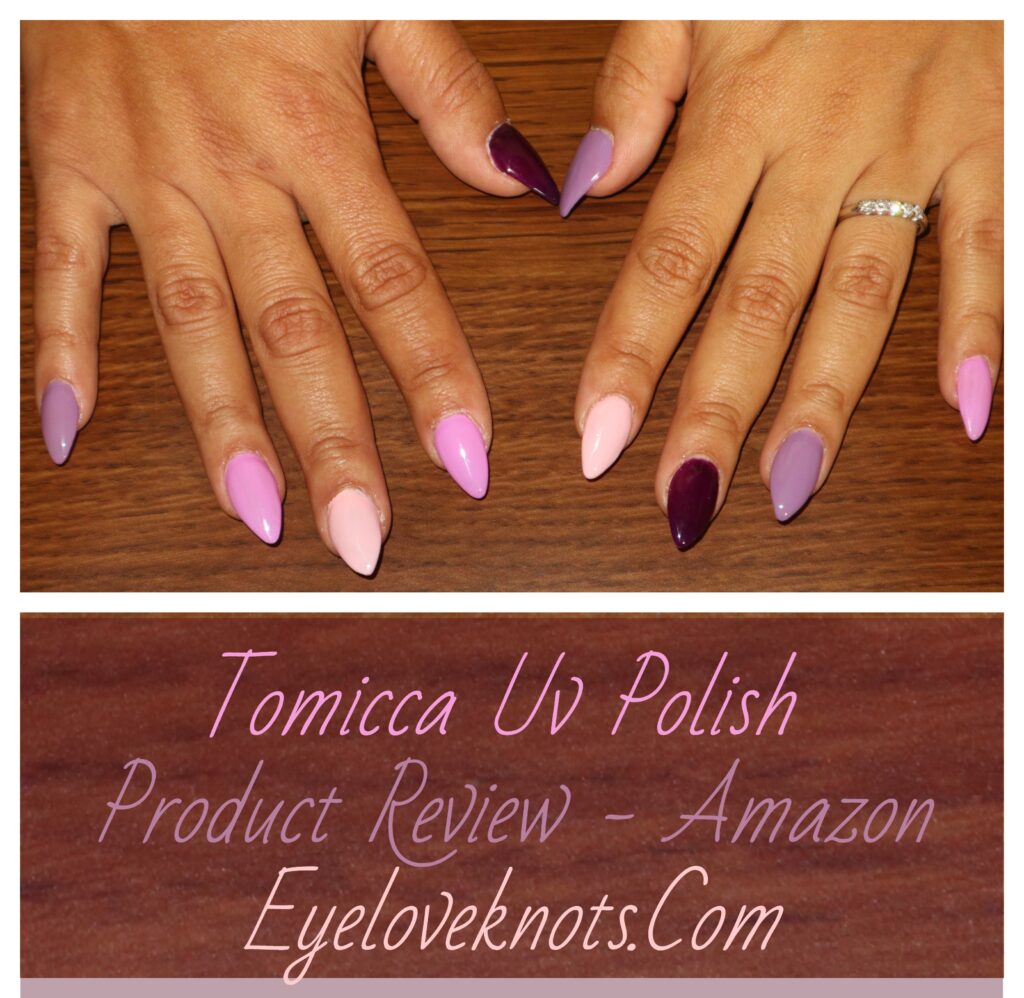 I have finally found, and would love to share my favorite UV Polish set.
I've been using this brand since I fell in love with their Poly Gel set that I bought back in 2019.
If you like a mess free application of polish, lots of work time and MANY colours to choose from all in ONE package, than this is the pot-o-gold of your polish dreams.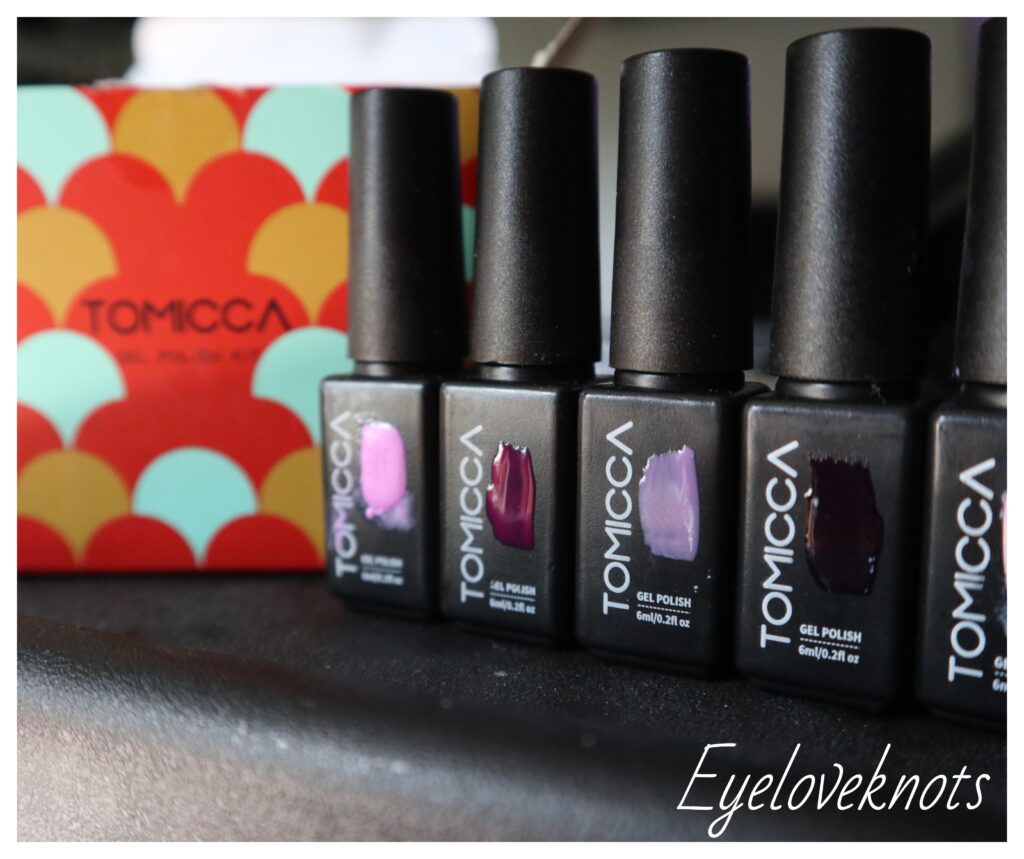 Follow My Instagram
Sunday and Wednesday Posts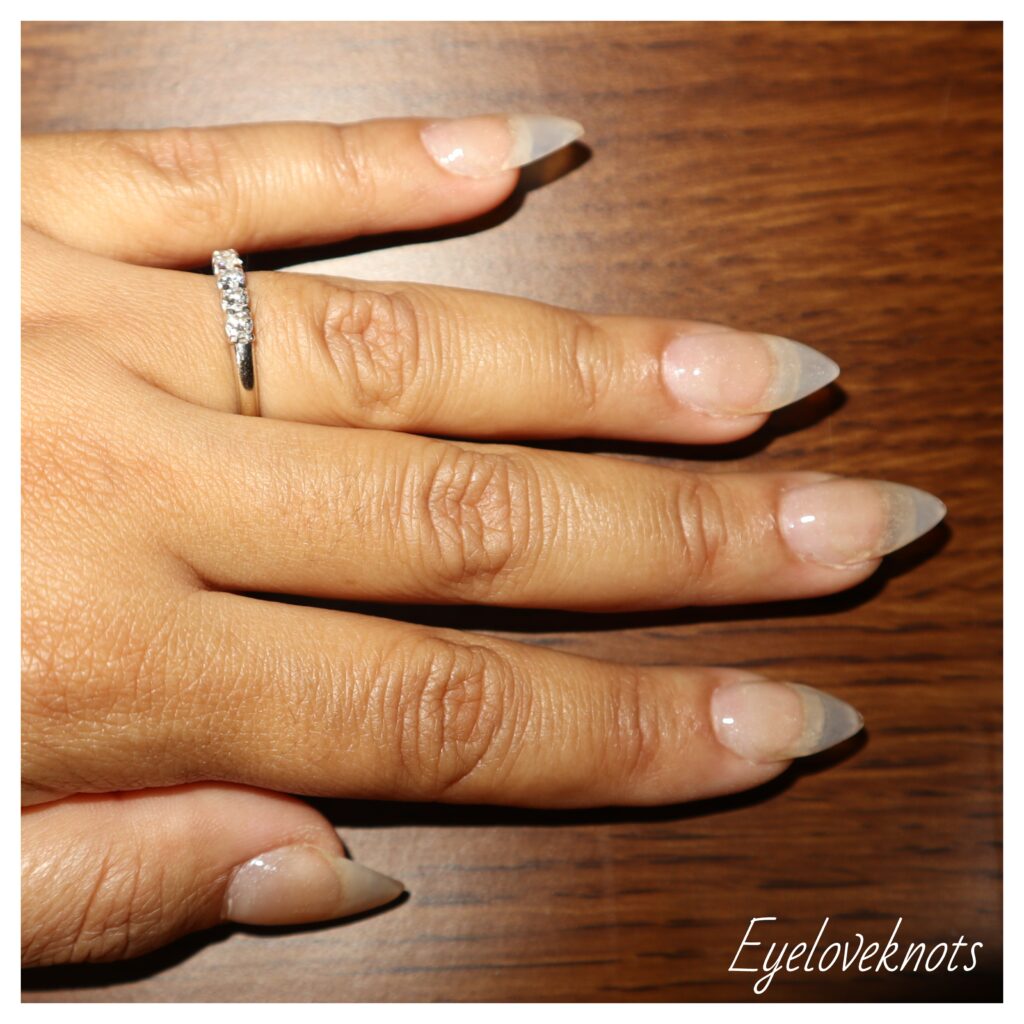 I start applying it to a nice clean canvas.
I was rocking my nails polish free for about 2 weeks. By far my most favorite set that I have done!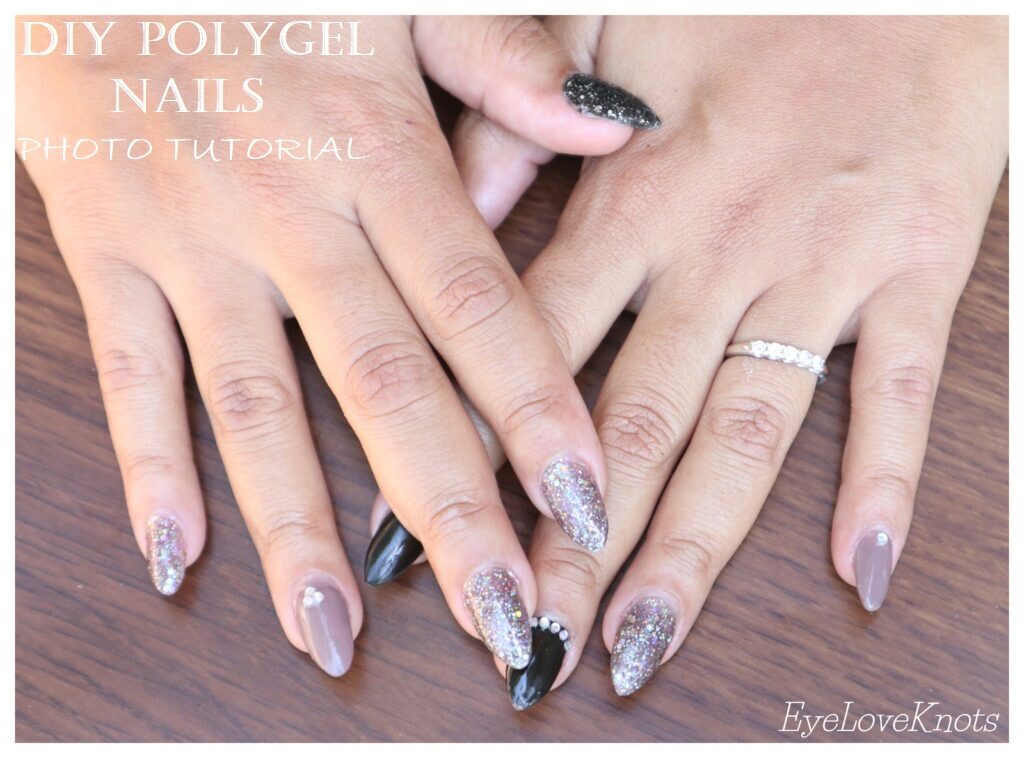 If you would like an in depth photo tutorial on how to use a Poly Gel set, Check it out Right HERE.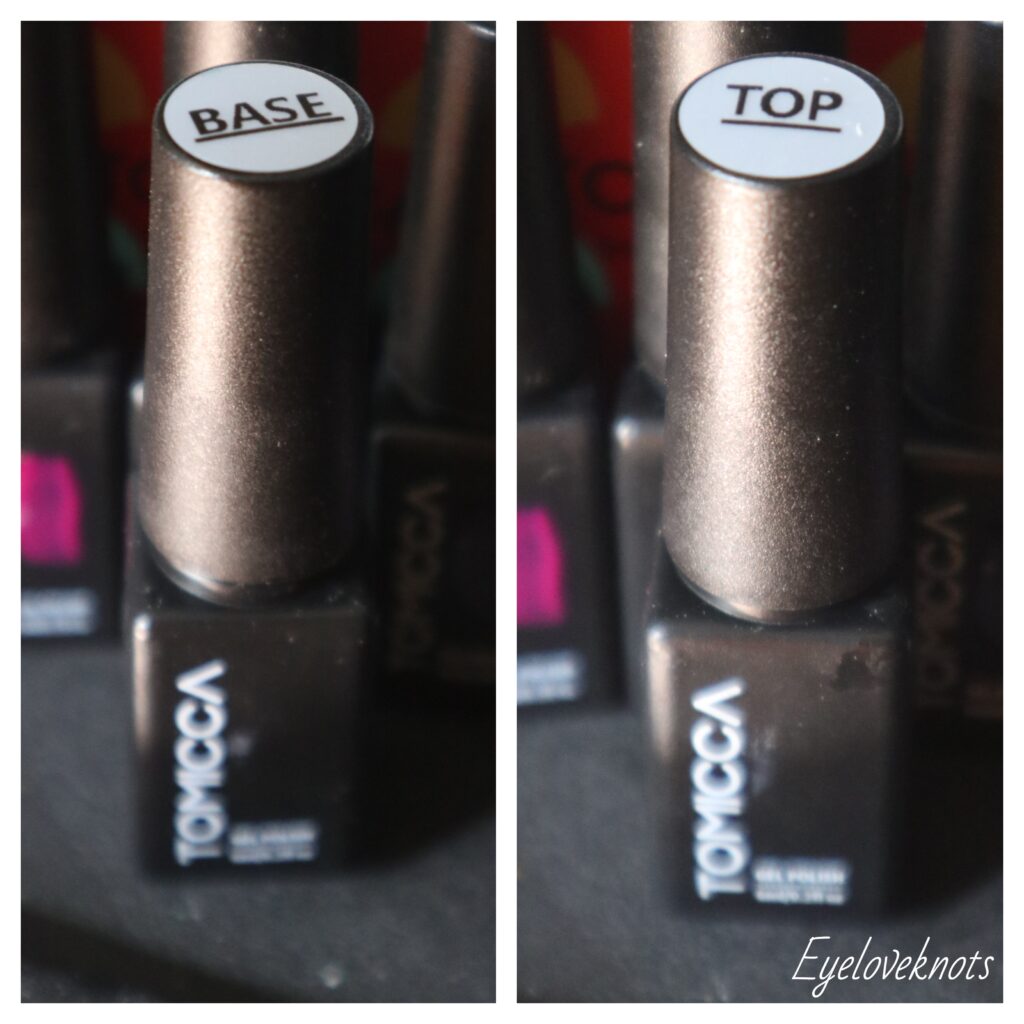 This polish set comes with a BASE and TOP coat.
Before you apply the base coat, start off with clean, oil free nails. You can achieve this by wiping your nails with rubbing alcohol, or washing your hands with lotion free hand soap.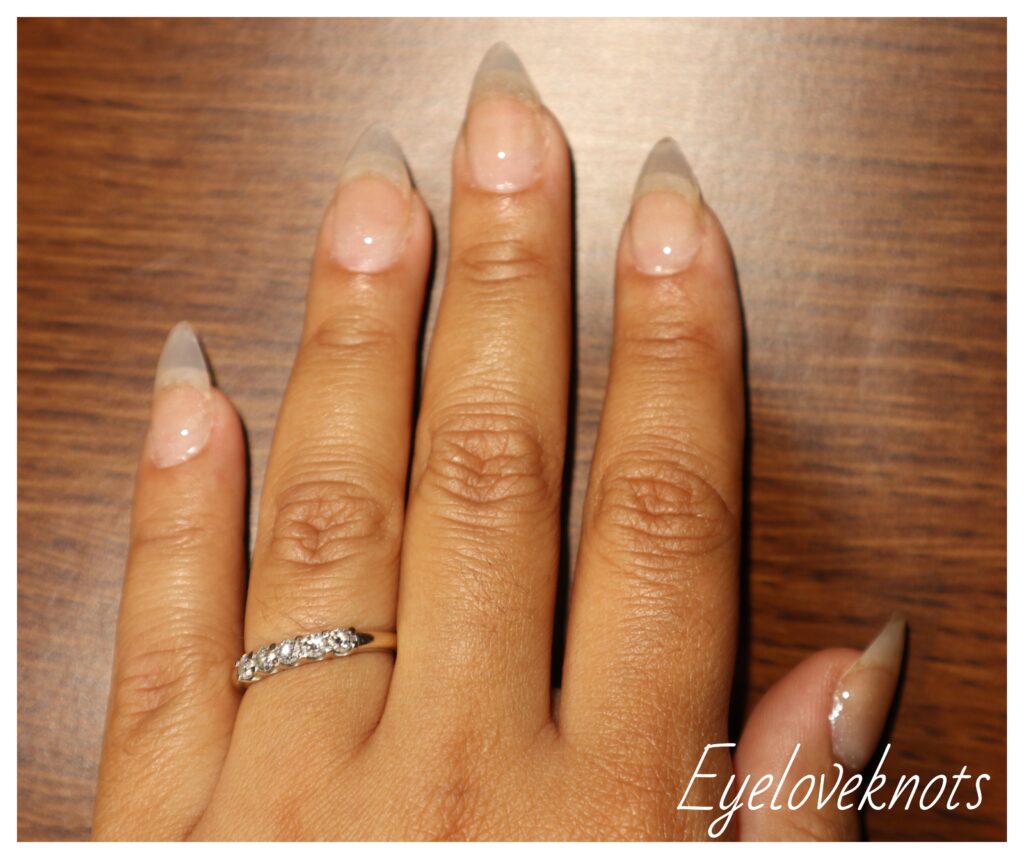 Once the base coat is applied , make sure you cure it under the UV lamp as stated on the product.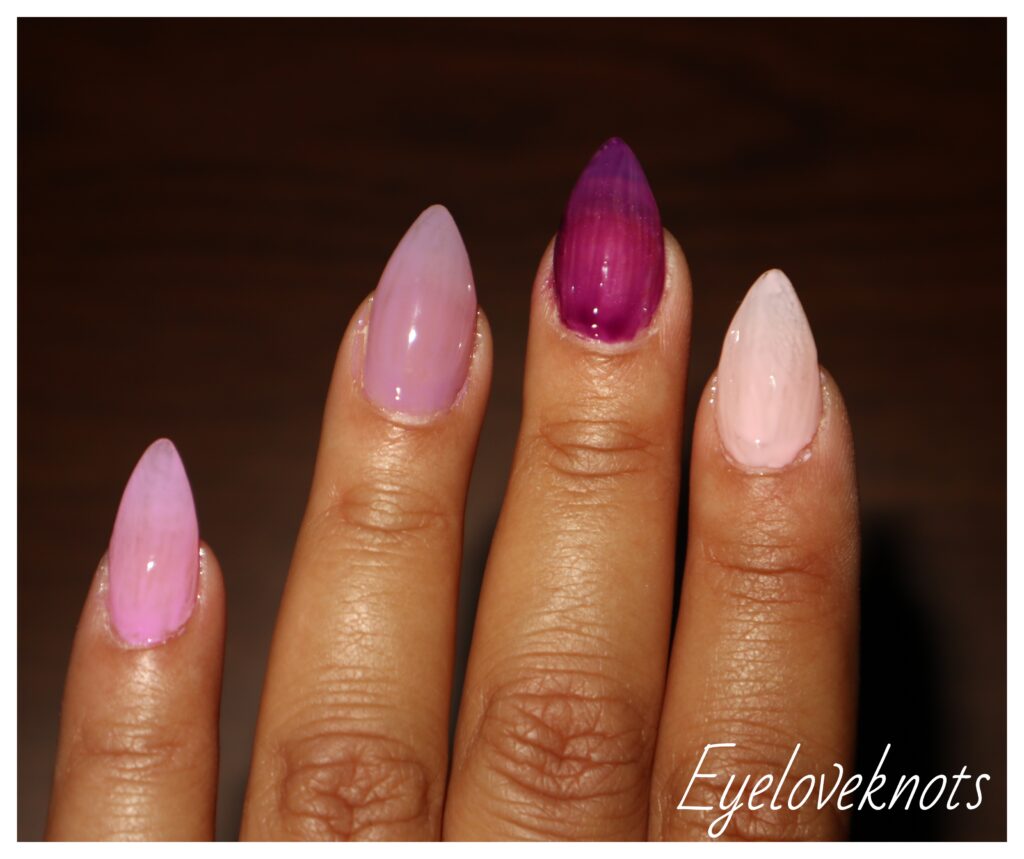 After I set the base, I applied the desired colour to each nail. I chose all different colors, because I prefer each hand and nail to look different from each other.
I'm telling you, you have a LOT of work time… use that to your advantage before you cure.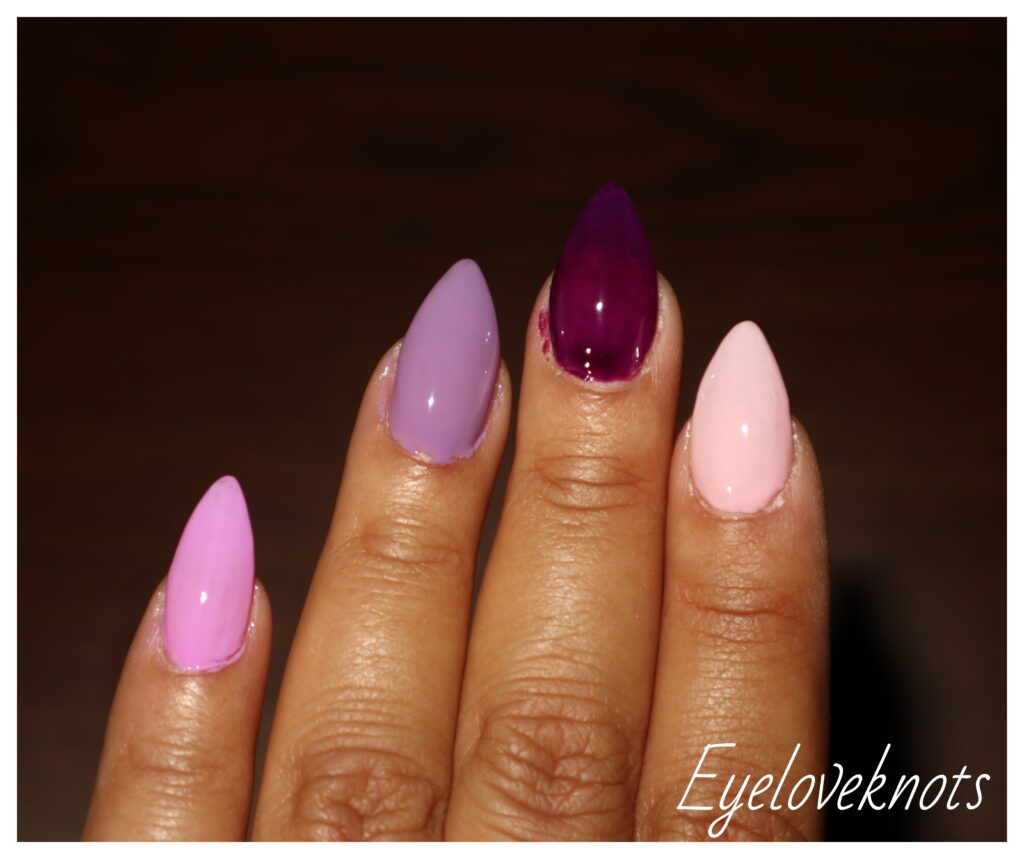 Thin layers work the best, and it all depends on the colours you choose.
To achieve the look it took two layers, curing in between of course, to make it opaque enough.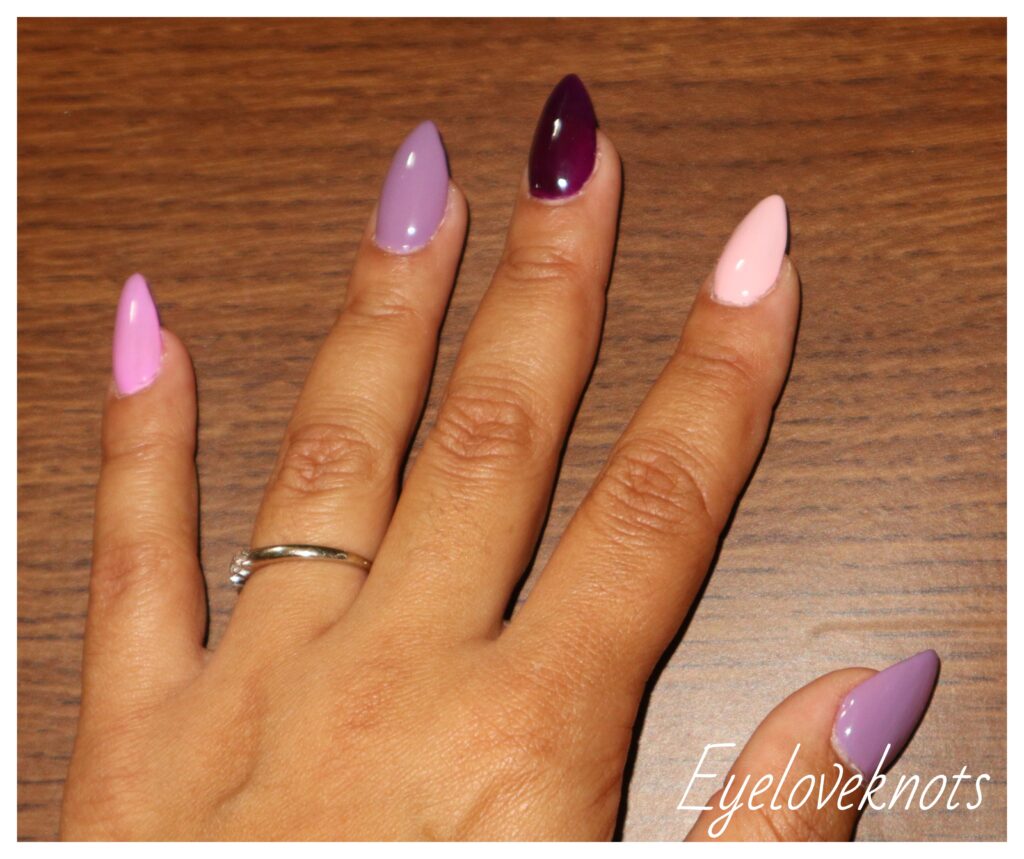 I always recommend doing your thumbs separately from your fingers, as gravity does level the polish, and when it's curing, it does move as well .
Also, don't pool your cuticles! Remember it can easily be prevented with thin layers , and working the product before curing.
After all the Polish is cured and opaque enough to your liking, wash your hands or wipe them with rubbing alcohol.
Once cleaned, you can add the No-Wipe Top coat. Don't forget to cap the tips of your nails for a long lasting chip-free manicure.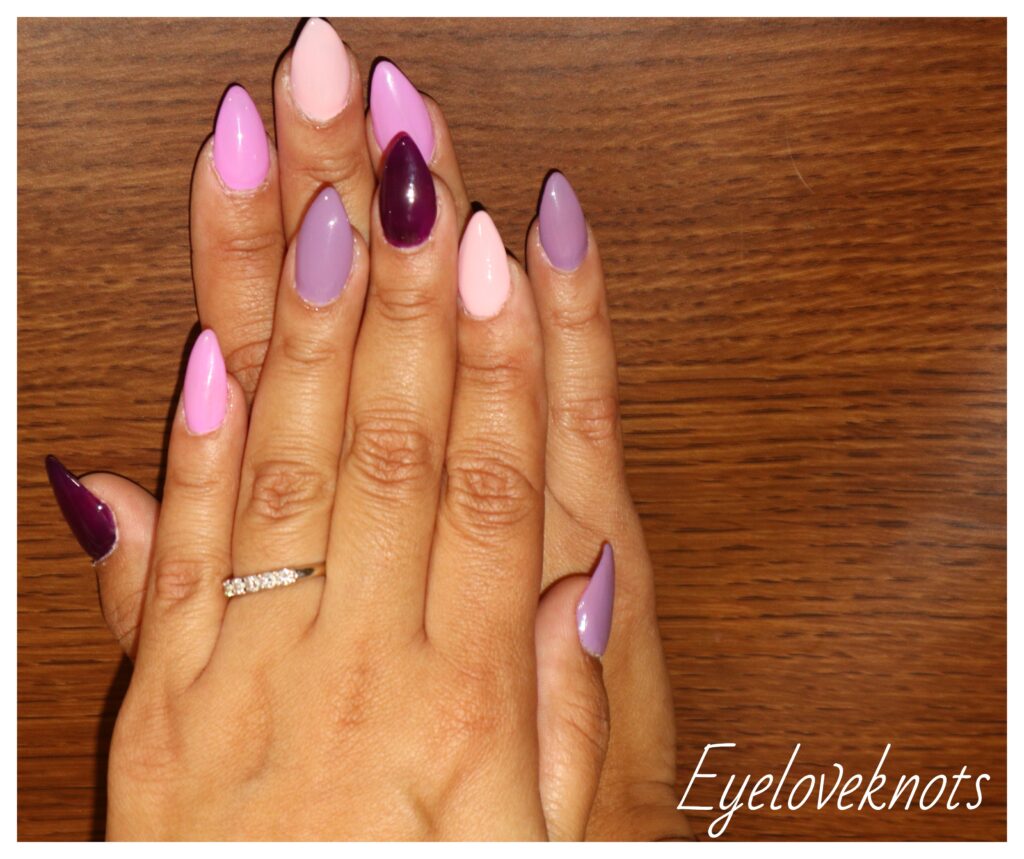 If you would like this Product and MANY other of my favorites for your DIY nail needs, check out my: PolyGel Nails Must Haves!
I personally have used a LOT of different UV Polish sets sold online thru Amazon, and a lot of them don't match the quality you get from Tomicca.
The affordability and the quantity of product you get alone is FANTASTIC.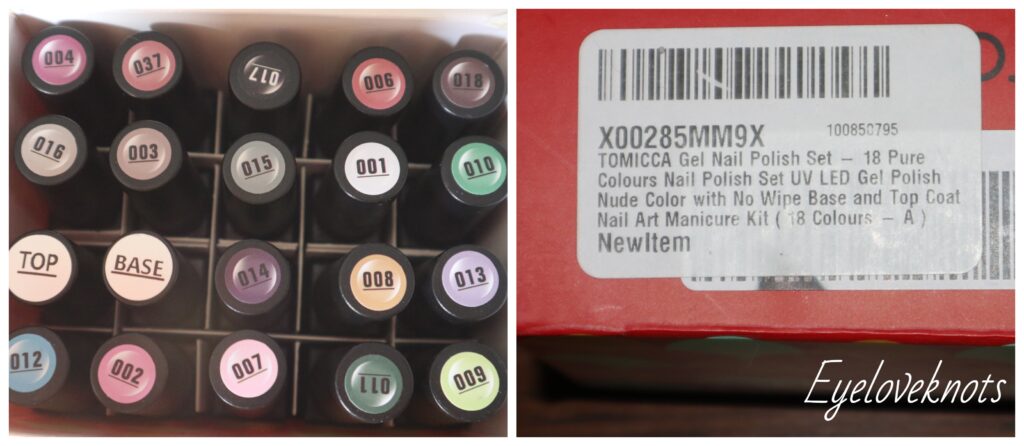 When you buy the larger set like I did, the bottles are small, but you can get SO many applications out of these tiny bottles.
I have practically used every single colour off this set because of
my obsession of having mismatched nails. I can say with confidence, every single one applies nicely, lasts a LONG time and has never chipped off on me. And I don't see myself running out of polish any time soon – ha!
Don't even get me started on the ease of painting my toes and
NEVER having them chip off either.
By far BEST BUY that I did back in early 2019.
Let us know below what your favorite brand of polish you use, what your GO-TO colours are, & if you like natural nails or acrylic?
DISCLAIMER: Please DO NOT re-publish my photos as your own.
DO NOT copy and paste my Review anywhere, link to it instead.
Linked Up To…
Craft Schooling Sunday – Creative Jewish Mom
Happiness is Homemade Link Party #306 – Create with Cynthia
Creative Mondays Link Up – Claire Justine
Handmade Monday #159 – Sum of their Stories
The Really Crafty Link Party #201 – Keeping it Real
Craftastic Monday – Sew Can Do
Little Cottage Link Party #35 – Love my Little Cottage
Weekday Wear Link Up – Away from the Blue
532nd Inspire Me Tuesday – A Stroll Thru Life
Fabulous Party #303 – Lou Lou Girls
Turning Heads Linkup – Elegantly Dressed and Stylish
Confident Twosday Linkup – I do deClaire
Tuesday Turn Abou #31 – My Wee Abode
{Wow Me} Wednesday #438 – Ginger Snap Crafts
Your Whims Wednesday #443 – My Girlish Whims
The Wednesday Link Party 331 – The Stitchin' Mommy
To Grandma's House We Go Link Party 176 – Chas Crazy Creations
Waste Not Wednesday 189 – Faeries and Fauna
Talk of the Town #208 – My Repurposed Life
Tuesday Turn About #32 – My Wee Abode
Style Six – The Queen in Between
Creatively Crafty Link Party #207 – Life Beyond the Kitchen
Creative Compulsions Linky Party #43 – My Bijou Life
Thursday Favorite Things #423 – An Artful Mom
Pin Party #352 – The Pin Junkie
Traffic Jam Weekend #218 – My Bijou Life
Best of the Month Link Party – Calypso in the Country
Handmade & Otherwise Weekly Link Up #33 – Petals, Pies and Otherwise
Create, Bake, Grow & Gather Party #403 – Shabby Art Boutique
Thursday Fashion Files Link Up #243 – Curly Crafty Mom
Link Up – Lizzie in Lace
Trendy Thursday LinkUp – Thirty Minus One
Link Your Stuff – Annemarie's Haakblog