I am sharing a product review for OPI Nail Envy, and will tell you how it saved my dry, brittle, peeling nails.
This post contains affiliate links for Color Street. If you make a purchase by clicking on them, I make a small commission at no extra cost to you. Thanks for your support!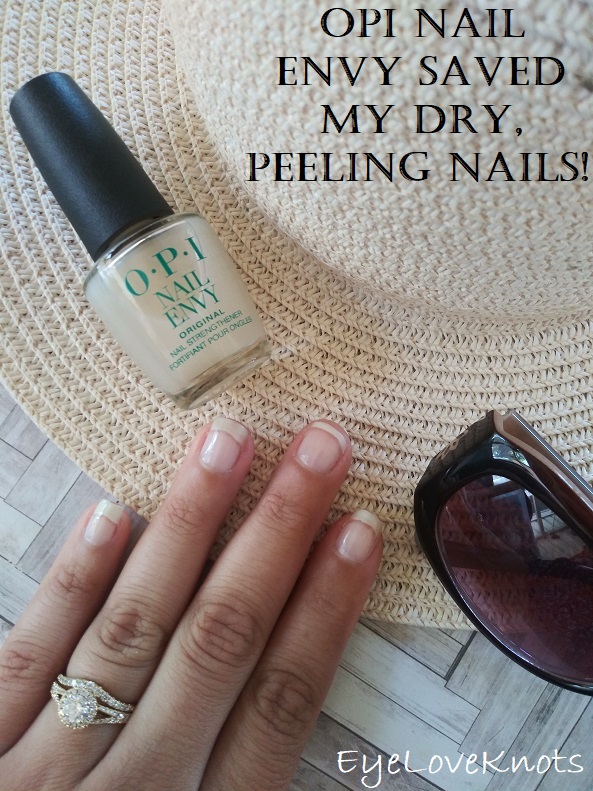 I have pretty strong nails that grow out beautifully, except when I apply nail polish. Nail polish really seems to dry my nails out, and makes them become brittle, chip and peel. Now, some I don't seem to have an issue with, whereas others stain and dry out my nails. Not sure why, haven't really done my research.
As many of you know, I recently became a Color Street stylist. What is Color Street? Real nail polish in beautiful, easy to apply strips. Want to try a free sample? You can request it HERE. Or shop my Color Street stylist link HERE.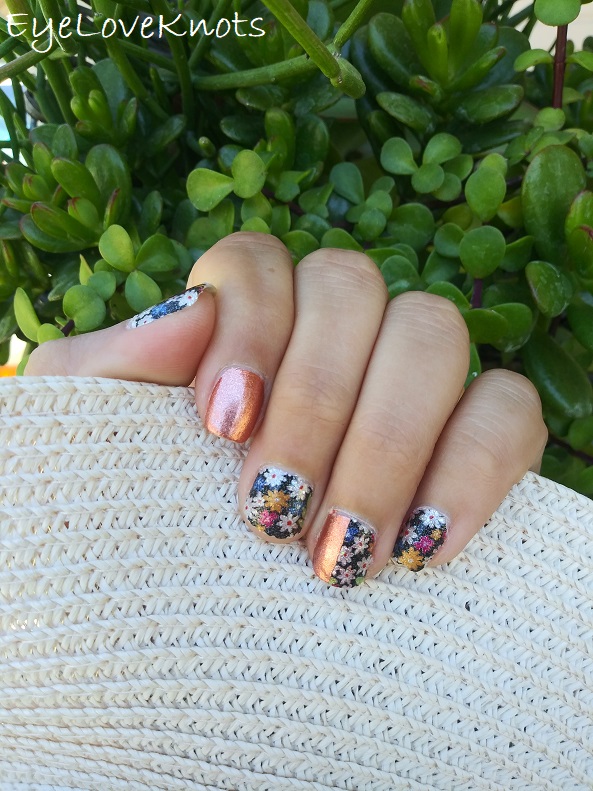 Besides no dry time (because that's definitely number one), one of my favorite things about it is the fact that it lasts, and lasts. Your nails will grow out before you notice anything but maybe the tips worn down. Now, this can make one want to wear them a little longer than one should, and in the beginning, I was, and my nails were paying the price. I would be dealing with nails that were brittle and peeling, and I would wait days if not weeks for my nails to recover.
Now, I've started taking mine off after a week to a week and a half, and giving a couple days in between. But even by cutting down my wear time and still giving "rest" time, I was still experiencing brittle, peeling nails.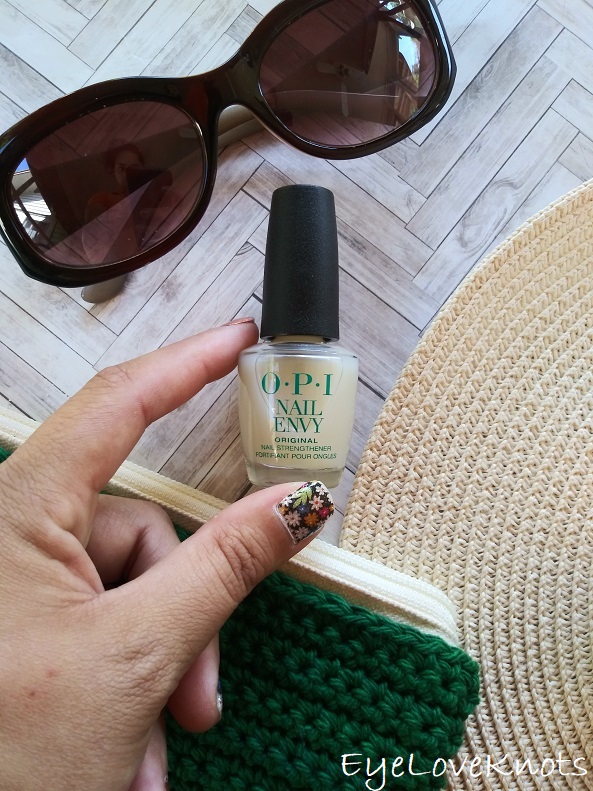 Around the same time, I happened to see a post about someone having the same issue as me, and many people were recommending OPI Nail Envy. The next time I was at Michaels, I stopped at Ulta Beauty to see if they carried it, and they did – $18!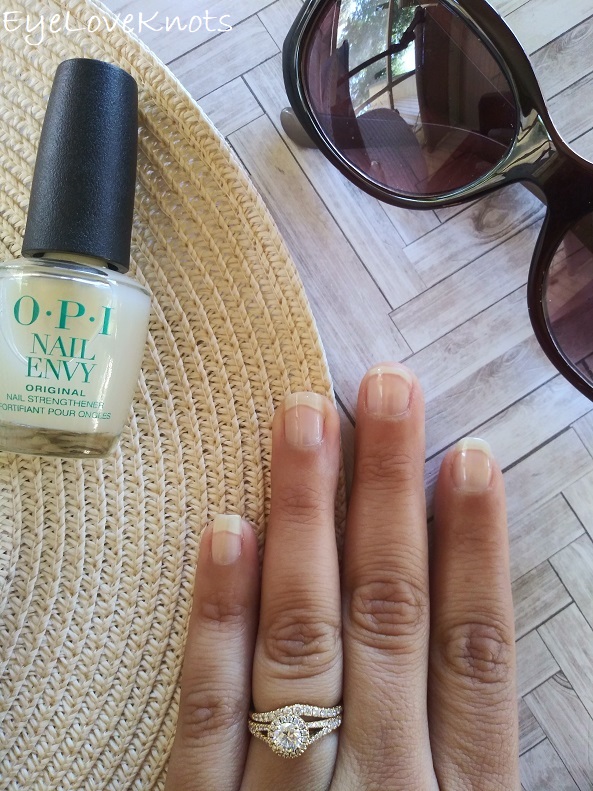 At first, I didn't get it because of that price, but then I kept looking at my nails, and thinking about it, so I went back and picked it up, and let me tell you – as soon as I applied it, I was instantly happy!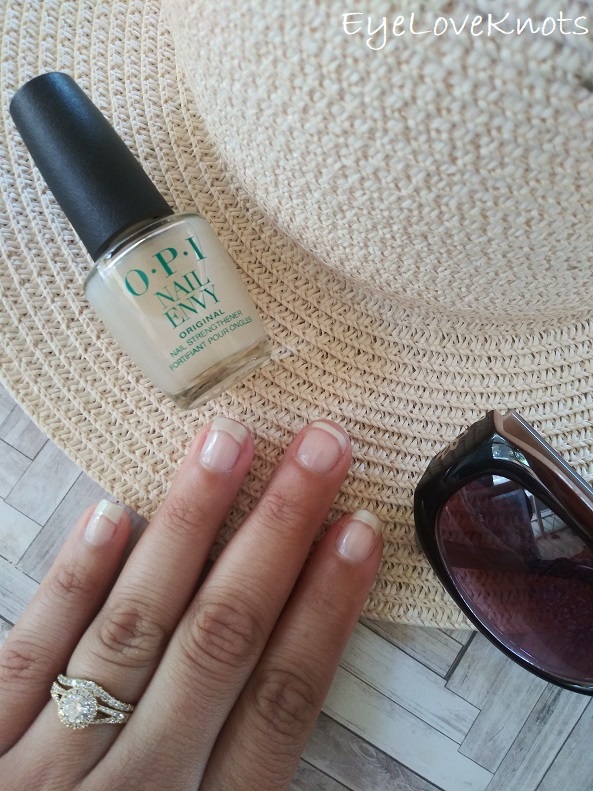 It's like a semi-hard, clear coat. Not too hard, but seems to be like applying a protective coat. And with that, it has calcium and wheat protein to help your nails grow and strengthen.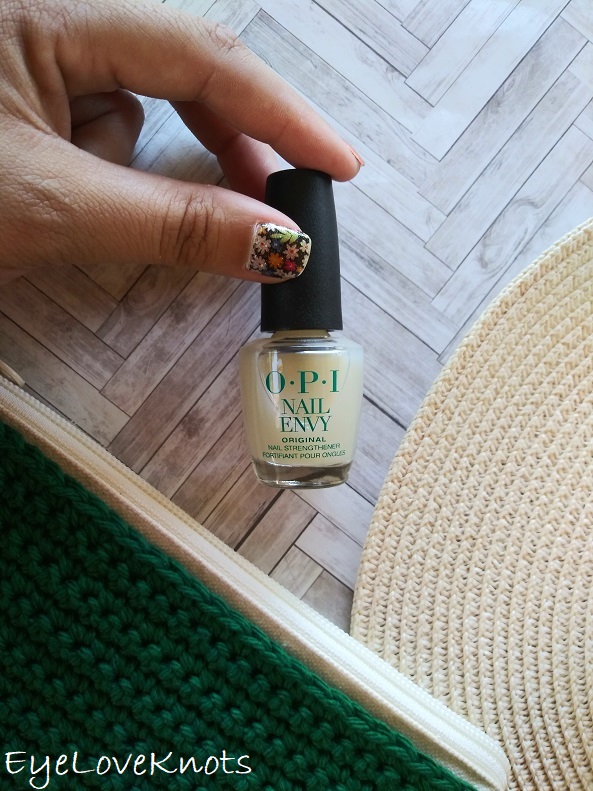 My new routine has become:
Take polish off.
Next day, apply OPI Nail Envy.
Next day (or day after), apply OPI Nail Envy again as the base coat, then apply polish, and a base coat (I use Sally Hansen's Gel Top Coat – it's the best I've found to help slow the wearing of my nail tips.)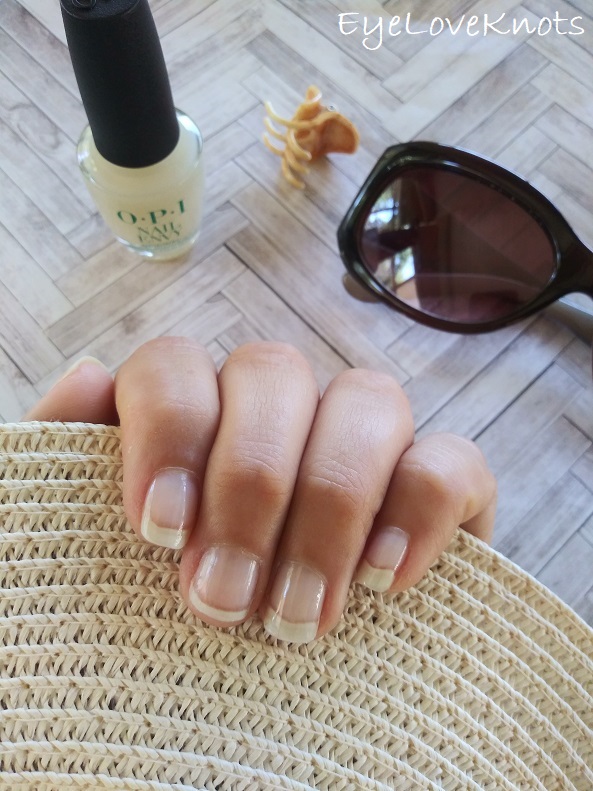 And I have not had any issues with my nails since I started using Nail Envy! It definitely has been a game changer for me, and I highly recommend it!
Join the Alexandra Lane Lifestyle Facebook group to share, and see what others are up to!
Linked Up To…
Little Cottage Link Party #52 – Love my Little Cottage
Weekday Wear Link Up – Away from the Blue
548th Inspire Me Tuesday – A Stroll Thru Life
Fabulous Party #320 – Lou Lou Girls
Turning Heads Linkup – Elegantly Dressed and Stylish
Confident Twosday Linkup – I do deClaire
Your Whims Wednesday #460 – My Girlish Whims
Thursday Favorite Things #440 – An Artful Mom
Creatively Crafty Link Party #224 – Life Beyond the Kitchen
Creative Compulsions Linky Party #60 – My Bijou Life
Traffic Jam Linky Party #234 – My Bijou Life
May 2020 Best of the Month – Calypso in the Country
Thursday Fashion Files Link Up #259 – Curly Crafty Mom
Trendy Thursday LinkUP – Thirty Minus One
Link Up – Lizzie in Lace
Snickerdoodle Create Bake Make Link Party #336 – EyeLoveKnots
Unlimited Monthly Link Party 13 – Grammy's Grid