This week's features include a ham pasta salad recipe, how to decorate mason jars for Fall, a baked apple pecan recipe, how to make a wire pumpkin with macrame, and a blueberry milk cake recipe.
This post contains affiliate links for Color Street and Annie's Catalog. If you make a purchase by clicking on them, I make a small commission at no extra cost to you. Thanks for your support!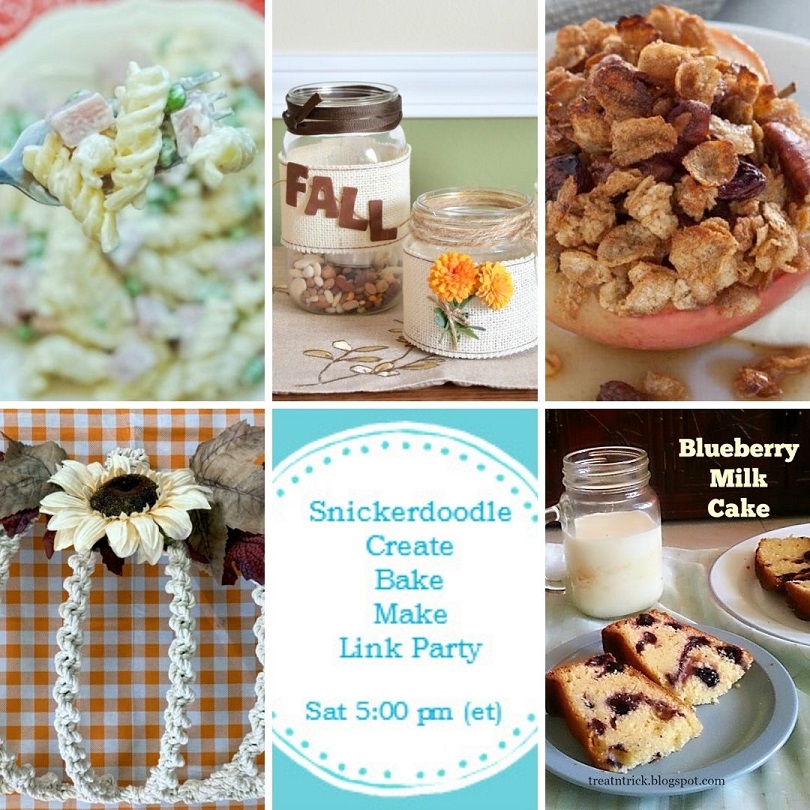 Welcome to the Snickerdoodle Create Bake Make Link Party 351!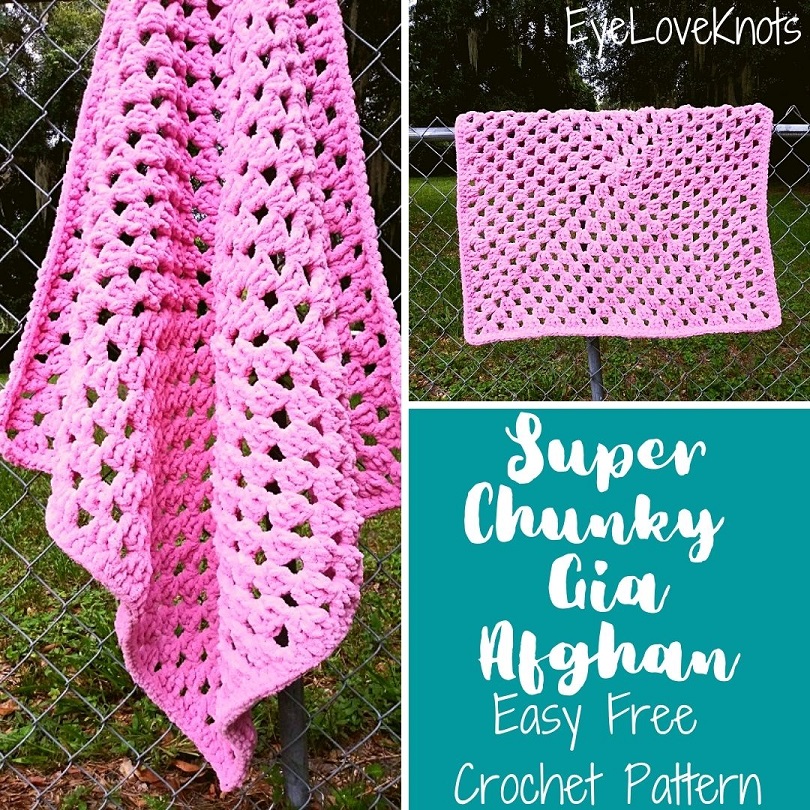 This week, I updated this Super Chunky Gia Afghan using my favorite blanket yarn. It now has 7 sizes versus the original 1, and has a new name to represent my series featuring an easy continuous granny square.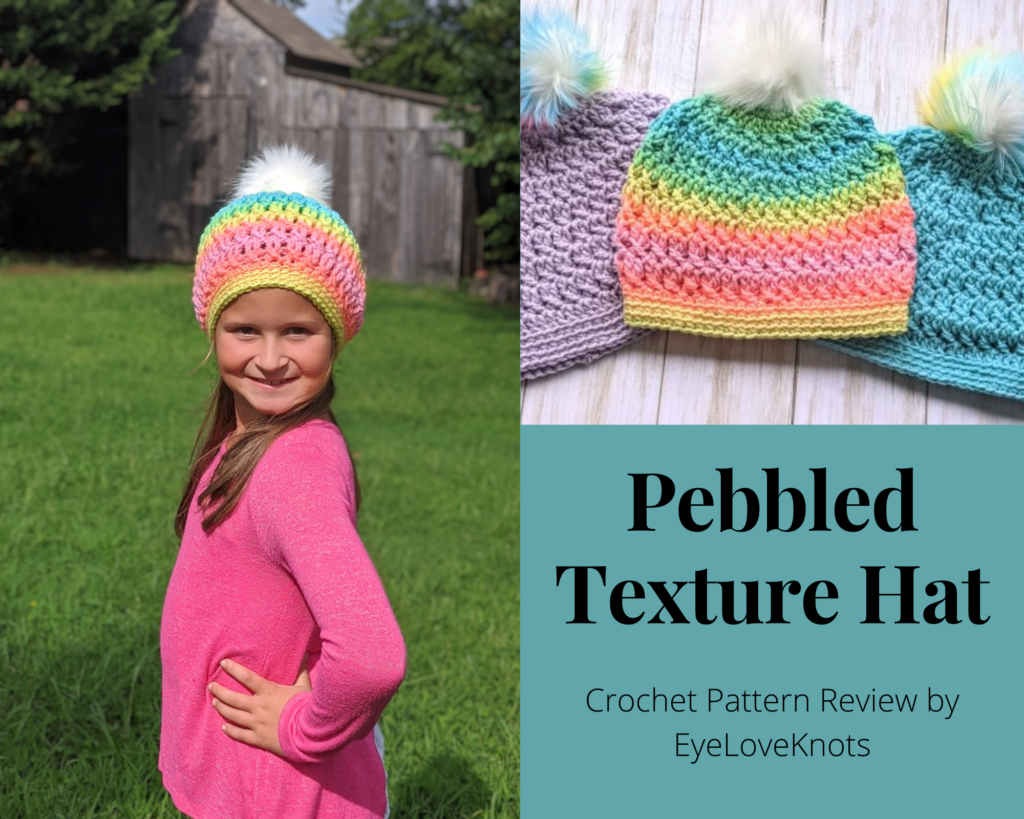 Shawna from Double Knotted Crochet shared a crochet pattern review for this lovely Pebbled Texture Hat. I think the rainbow colorway was meant for this hat and that pom pom, and her daughter looks amazing in it!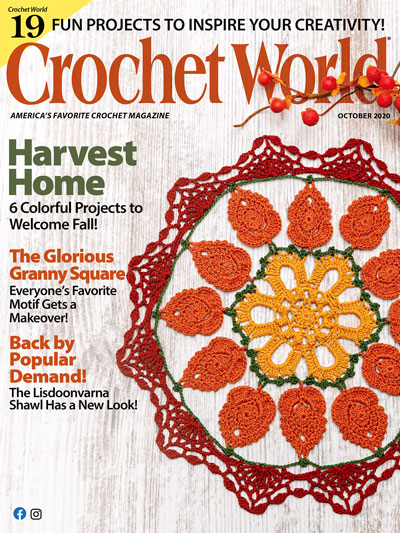 The newest issue of Crochet World, October 2020 is out! And I'm working on the Everyday Cardi.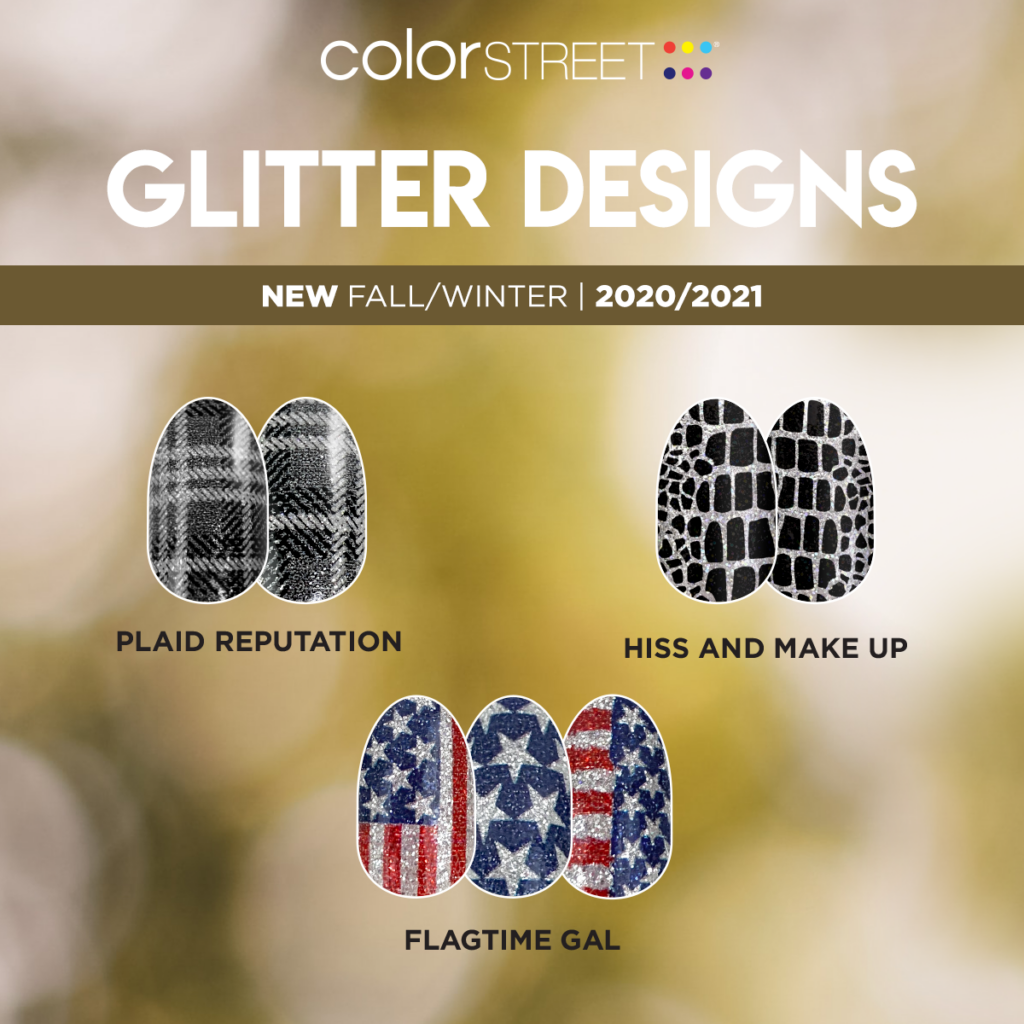 In Color Street News, these are the three glitter designs from this year's Fall collection. Buy 3, Get 1 Free with no code needed.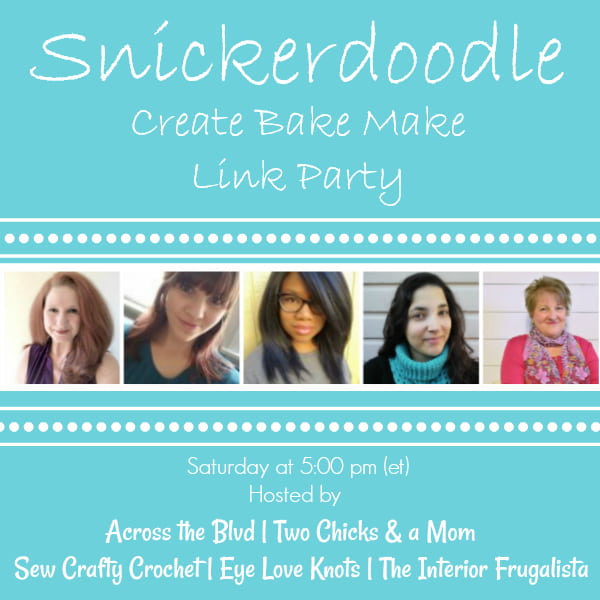 Please follow your hosts on one or more social media platforms. We'd love to connect! Let us know you're following from the party. We'd love to follow you back!
Each hostess chooses her own features, so be sure to stop by for a visit!
Beverly and Gloria – Across the Blvd
(Blog / Pin / Twitter / FB / Instagram)
Staci – Two Chicks and a Mom
(Blog / Pin / Twitter / FB / Instagram)
T'onna – Sew Crafty Crochet
(Blog / Pin / Twitter / FB / Instagram)
Alexandra – EyeLoveKnots (that's me!)
Marie – Interior Frugalista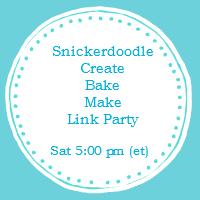 We'd love for you to add our party logo to your party page!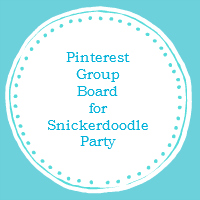 After you link up at the party, follow all of the co-hosts on Pinterest and then send an email request to join the board to [email protected] Please include a link to your Pinterest profile, as well as the name of your blog.
Snickerdoodle Create Bake Make Link Party 351 Features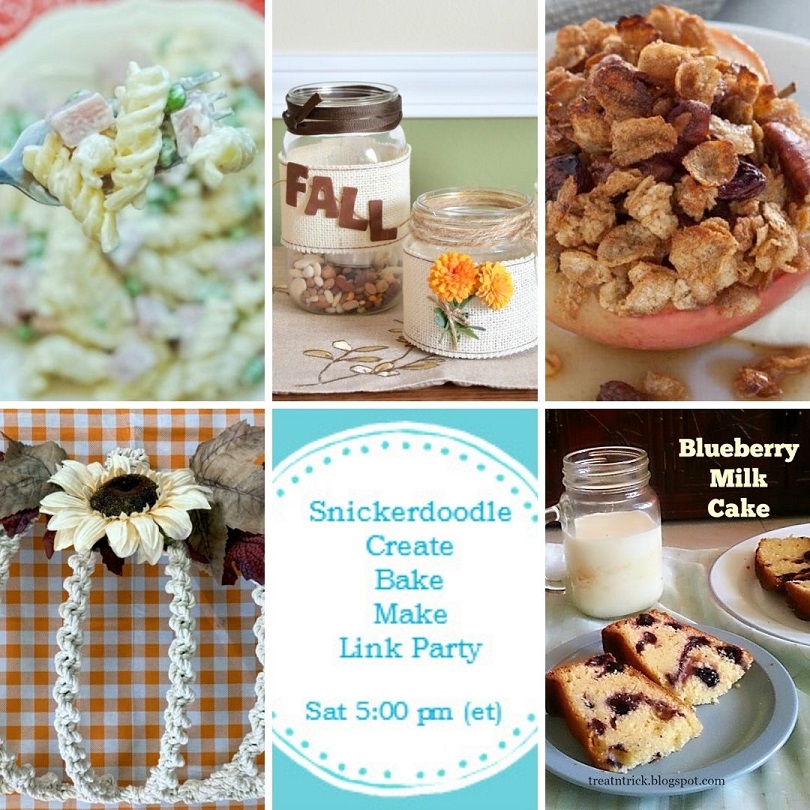 Features are pinned to our Party Board. Please pin from the original source.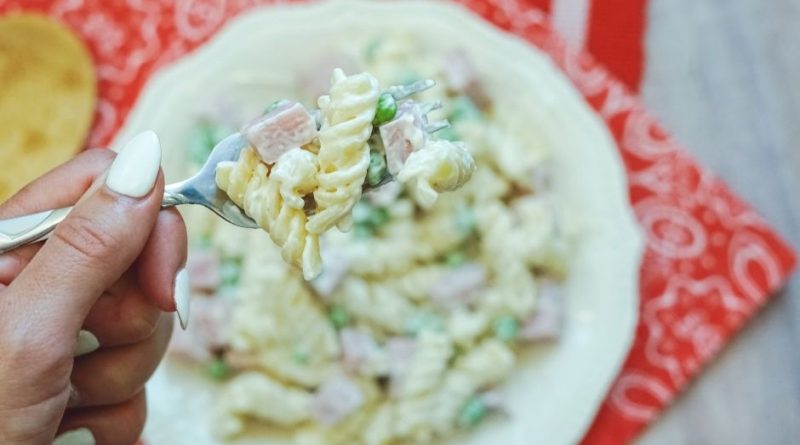 Most Clicked – Pasta Salad from Cook Clean then Repeat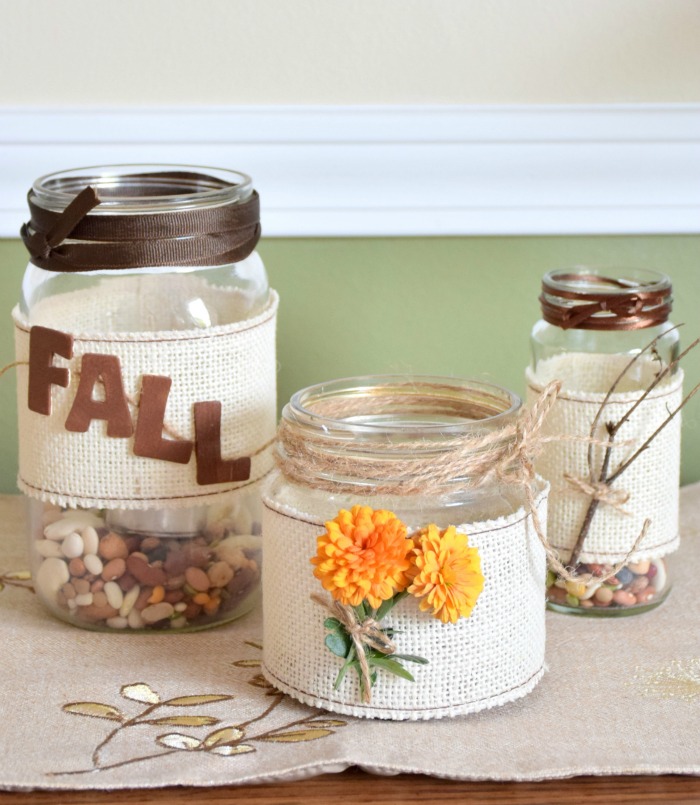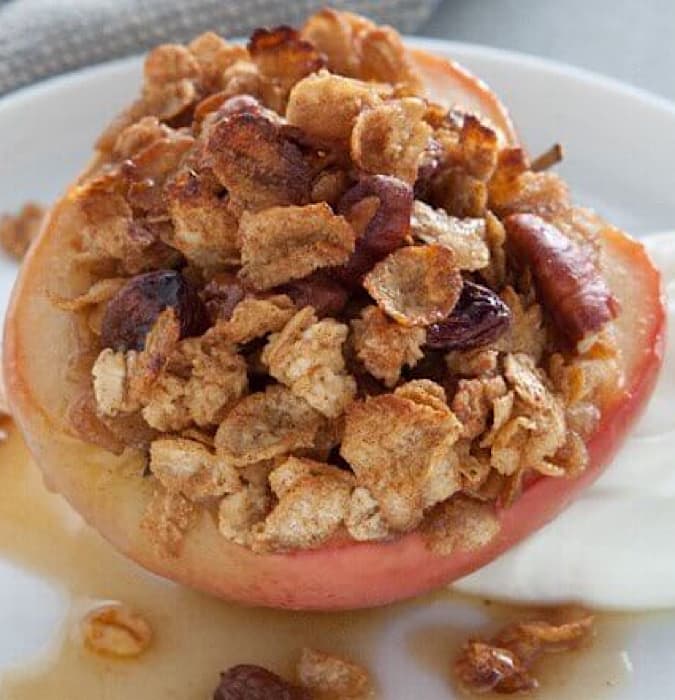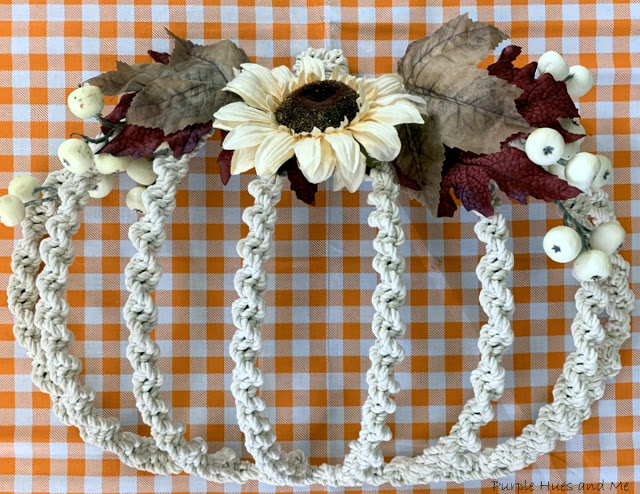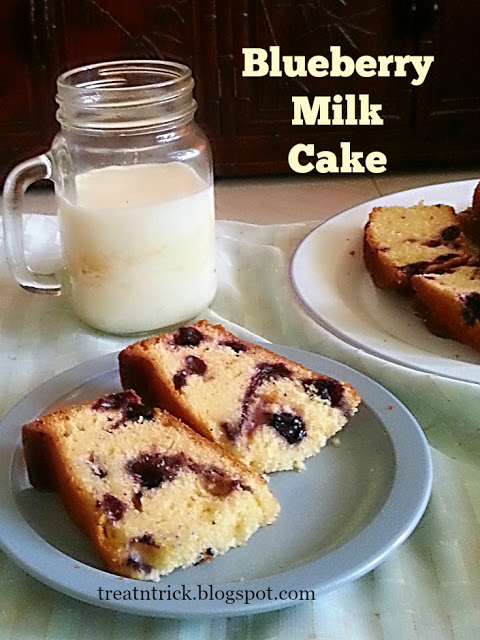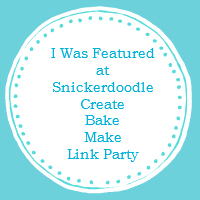 Have you been featured? Let others know by displaying our button your blog!
Party Guidelines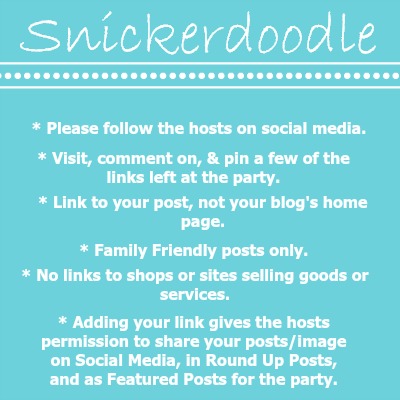 Let's Party!