This is a review of the Animal Amigurumi Adventures Volume II book by Lauren Espy of A Menagerie of Stitches. Review done by Candace of T&C Crafters for EyeLoveKnots.
We received this book for free in exchange for sharing a review, and all thoughts are 100% our own. This post contains affiliate links for Amazon. If you make a purchase by clicking on them, I make a small commission at no extra cost to you. Thanks for your support!
Find the book review below, or click here to purchase the book from Amazon!
Short on time? Pin this for later.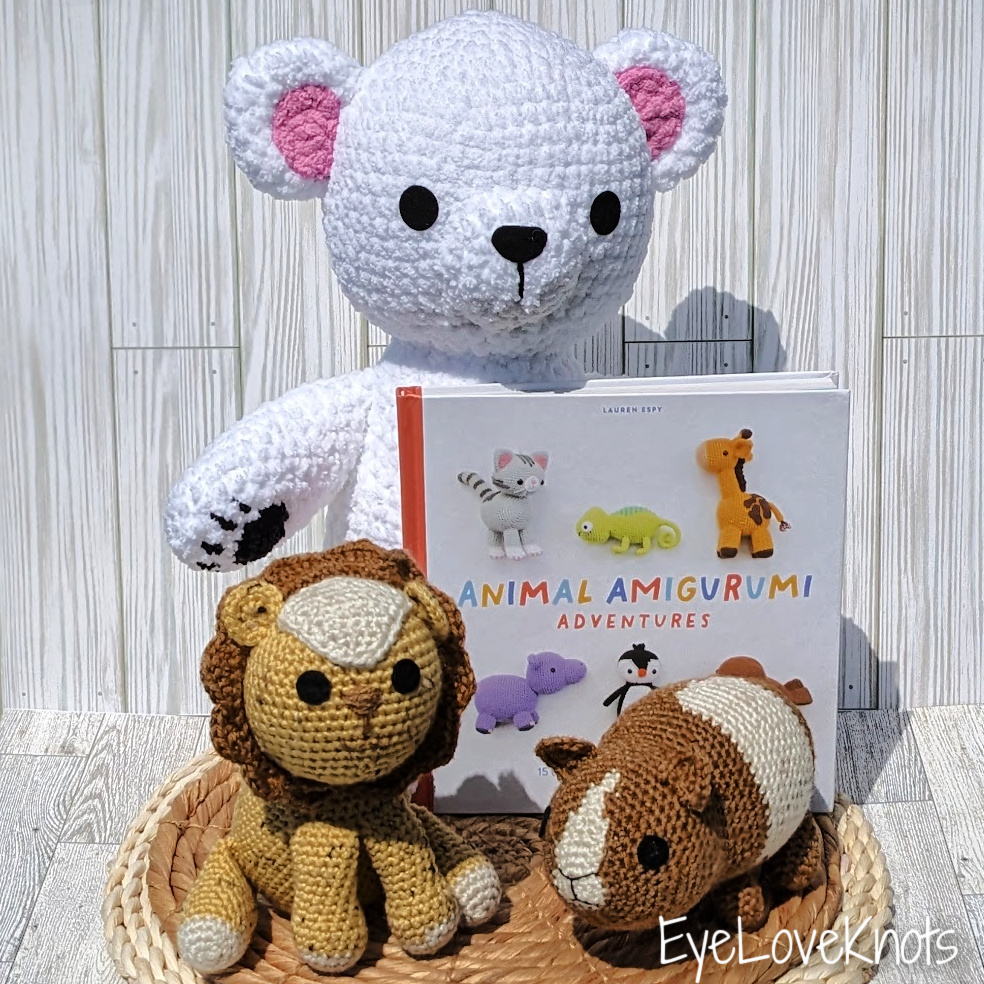 Visit with me on Facebook and Instagram for all kinds of awesome crochet makes and inspiration.
A couple months ago, Alexandra reached out to me with the opportunity to get an advanced copy of Lauren Espy's newest book, Animal Amigurumi Adventures Volume II. I was so incredibly excited and said yes in a heartbeat! After stalking my mailbox for a few days, I was so excited to get this book in the mail that I started making my first amigurumi the day I got the book!
Animal Amigurumi Adventures Volume II features 15 super adorable amigurumi patterns with super clear and precise directions! Like all of Lauren Espy's patterns, they are well-written with all the best details and clear photos. It was so difficult to choose which animal to make first, that I already made almost half of the animals in this book! I highly recommend you check out this adorable amigurumi book and get making right away!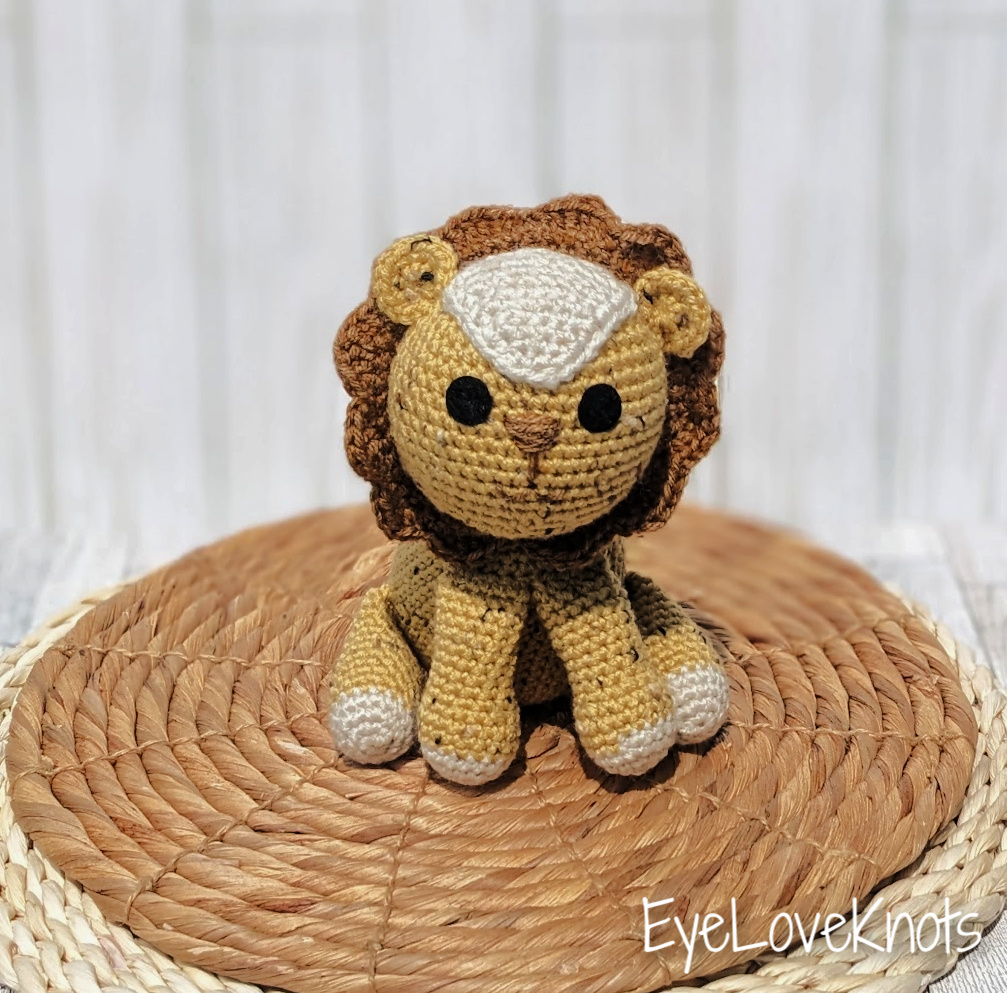 All About Animal Amigurumi Adventures Volume II by Lauren Espy
Animal Amigurumi Adventures Volume II is the second volume of animal amigurumi patterns by Lauren Espy. The first volume, Animal Amigurumi Adventures, features 15 amigurumi patterns including a shark, a monkey, a whale, an owl, and more. This volume includes 15 more patterns of adorable animal amigurumi.
Within the book, there are three groups of five patterns that follow a similar theme. The sections include:
Safari Animals
Arctic Animals
Pets
This book is a hard cover book that measures 8.18 x 0.65 x 8.32 inches. It includes 176 pages of full color with clear labeling of pictures within the patterns. It is published by Blue Star Press, and will be released on August 1, 2023! The book is also available as a Kindle version.
I absolutely love this book of patterns! It starts out with really clear and well-explained tutorials of important skills you need to make amigurumi, including magic rings, increases, invisible decreases, color changes, and finishing your work. All of these tutorials, just like all the patterns throughout the book include really clear pictures of each step, and are clearly labeled so you can see what picture goes with each step.
While I consider myself a relatively experienced crocheter, I still learned a bit from the different techniques the designer used throughout these patterns. There are a few methods that I will definitely be using in the future when making amigurumi because of how well they worked on these patterns. No matter how experienced you are with making amigurumi, I highly suggest you try out this pattern book! It is the perfect staple to have in your collection!
Safari Animals in Animal Amigurumi Adventures Volume II
The first section of patterns includes five adorable safari animals, including an elephant, giraffe, hippo, lion, and zebra. The lion was the pattern that I originally was drawn to because it was featured on cover of Lauren Espy's First Words with Cute Crochet Friends that I previously reviewed.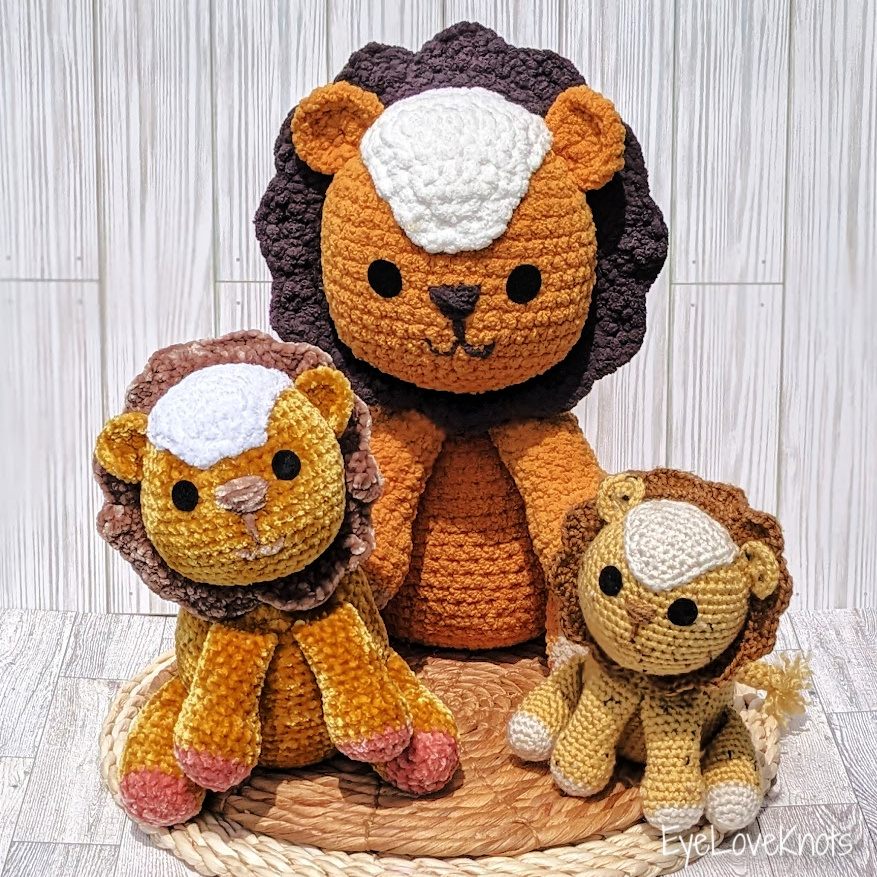 To say that I got hooked on the lion pattern is definitely an understatement! I love how this intermediate pattern worked up and the new techniques I learned from following the designer's directions. You can read all about my experience making these lions in my blog post!
What I love most about the safari animals is that the giraffe, the hippo, the elephant, and the zebra are all made to look like they are standing, while the lion is sitting like he is the king. This collection would make an absolutely adorable set for a baby gift or nursery decor. In my market-prepping mind, they would make wonderful inventory for markets throughout the year!
Some of the animals in this section are embellished with felt, which I think is a genius way to add details that are the perfect shape without having to make a bunch of strange shapes and attempt to sew them on. The felt also really helps to make the details pop against the crocheted bodies, which makes them that much more meaningful.
Arctic Animals in Animal Amigurumi Adventures Volume II
The second section of patterns is all about arctic animals and includes a beluga whale, harp seal pup, penguin, polar bear, and walrus. Of all three sections, this is the one that I was drawn to the most when I first look through the book. The arctic animals included in this section are not really ones that are frequently advertised as crochet patterns, but the cuteness of the animals makes them irresistible!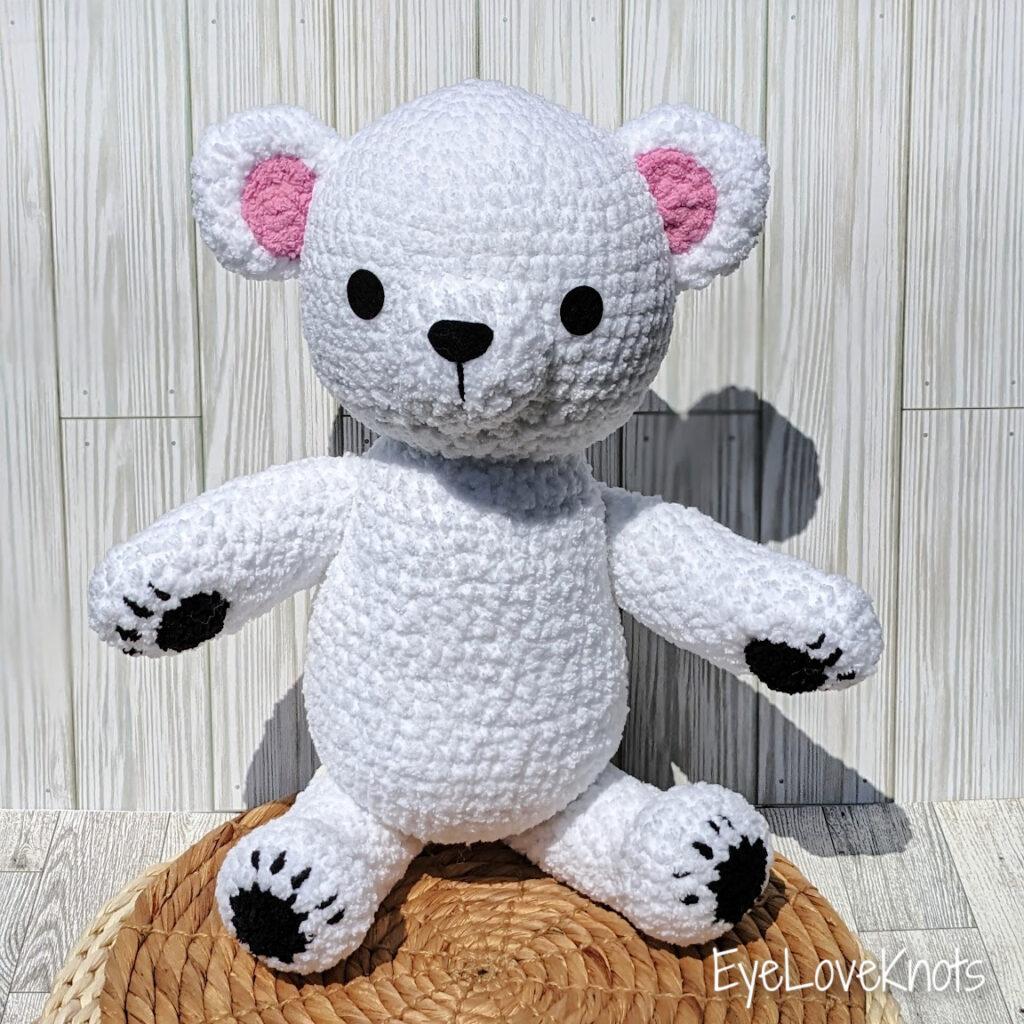 Three of the five patterns in this section are almost all white. I had a lot of white yarn to use up, so I dove into the harp seal pup pattern right away! I love how cute it was and how the whiskers made it look so adorable and friendly. I also decided to go a little wild and make the giant polar bear that you can see in the picture. This pattern included some new methods for making paws that I loved learning.
I really enjoyed how versatile all of these patterns are and how easily they can be customized. To make a large polar bear, I just had to increase my hook size and use blanket yarn to get a big, cuddly bear. This is the same method that I used when making my largest lion, which was equally adorable.
I am definitely planning on making up all of the arctic animals. After making the harp seal pup and polar bear, I am in love with how cute these are working up. The harp seal pup, the polar bear, and the beluga whale are all classified as beginner patterns, so this is a great place to start if you are a new crocheter. Just grab a giant ball of white worsted weight yarn and go to town! The penguin is listed as intermediate, and the walrus is listed as expert, so I am looking forward to the challenge of making these more difficult patterns!
Pets in Animal Amigurumi Adventures Volume II
The third section of patterns is focused around household pets and includes a cat, a chameleon, a cockatiel, a dog, and a guinea pig. I love how this section showcased common pets that families would have. I bet that just this section would be an amazing book of patterns!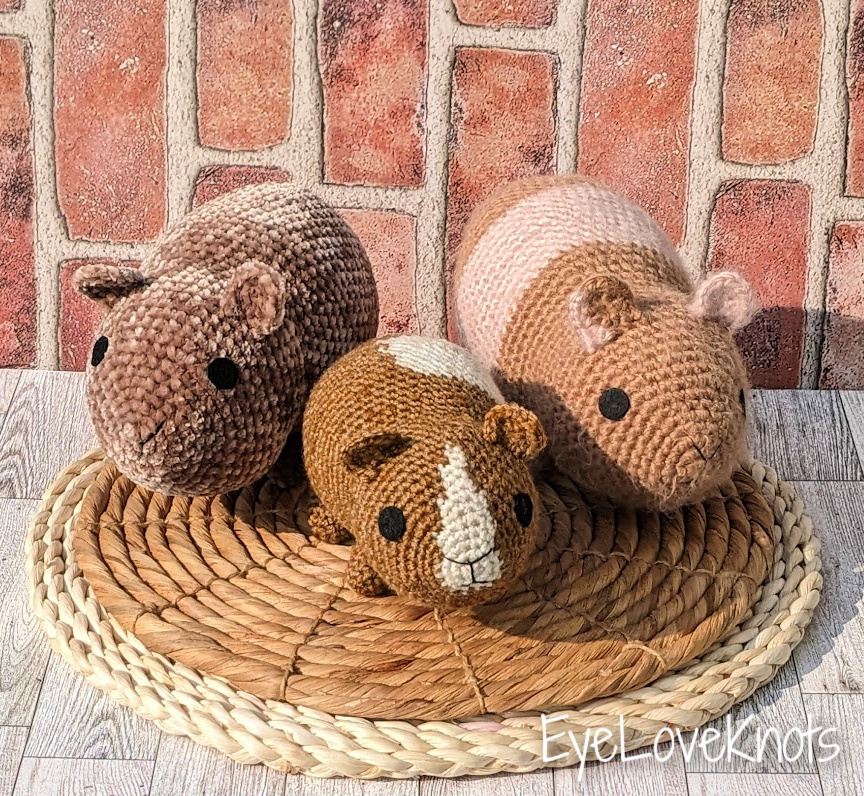 I personally worked up the pattern for the guinea pig three different ways. You can read all about my experience with this pattern in my full pattern review of the guinea pig on my blog. I am also planning on making the chameleon in the next few weeks, because it is so incredibly cute and different!
The pet section of the book really showcases the detail that Lauren Espy includes in her patterns. You can see just from the cover of the book how detailed the cat and the chameleon are. The cat pattern includes stripes all over the head, back, and tail of the cat, pink ears, an adorable nose with whisker details, white paws, and cute pink toes. The chameleon features perfect body shaping, fun little feet, some bright color changes on the back, and the curliest tail. All of these details, in addition to the rest of the cute details in the book, really showcase the designer's expertise to make realistic and perfected designs. While these patterns can be more time-consuming than other patterns, the beauty in all of these details is totally worth it!
About the Author:
Lauren Espy is the blogger behind A Menagerie of Stitches. She is a self-taught crocheter and a published author of four books of amigurumi patterns, plus a children's book featuring cute crocheted pieces. In addition to her books, she also has a myriad of other patterns available on her website. She focuses on amigurumi, which makes her a perfect designer to follow if you love amigurumi as much as I do! If you want to follow along with the author, you can find her on Instagram and Facebook!
Other Books by Lauren Espy:
Whimsical Stitches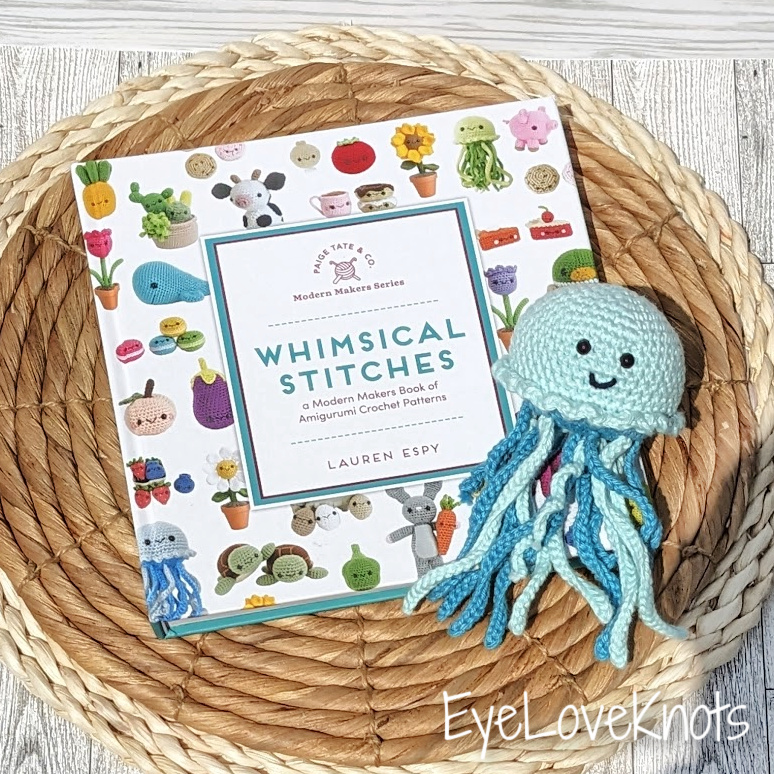 Whimsical Stitches is a crochet pattern book that features a variety of 30 different amigurumi patterns. These are relatively simple and adorable designs that feature animals, food, and all sorts of fun items. I previously worked up the jellyfish from this pattern book, and can attest that the patterns are really easy to follow and the book is great quality!
Crochet Cafe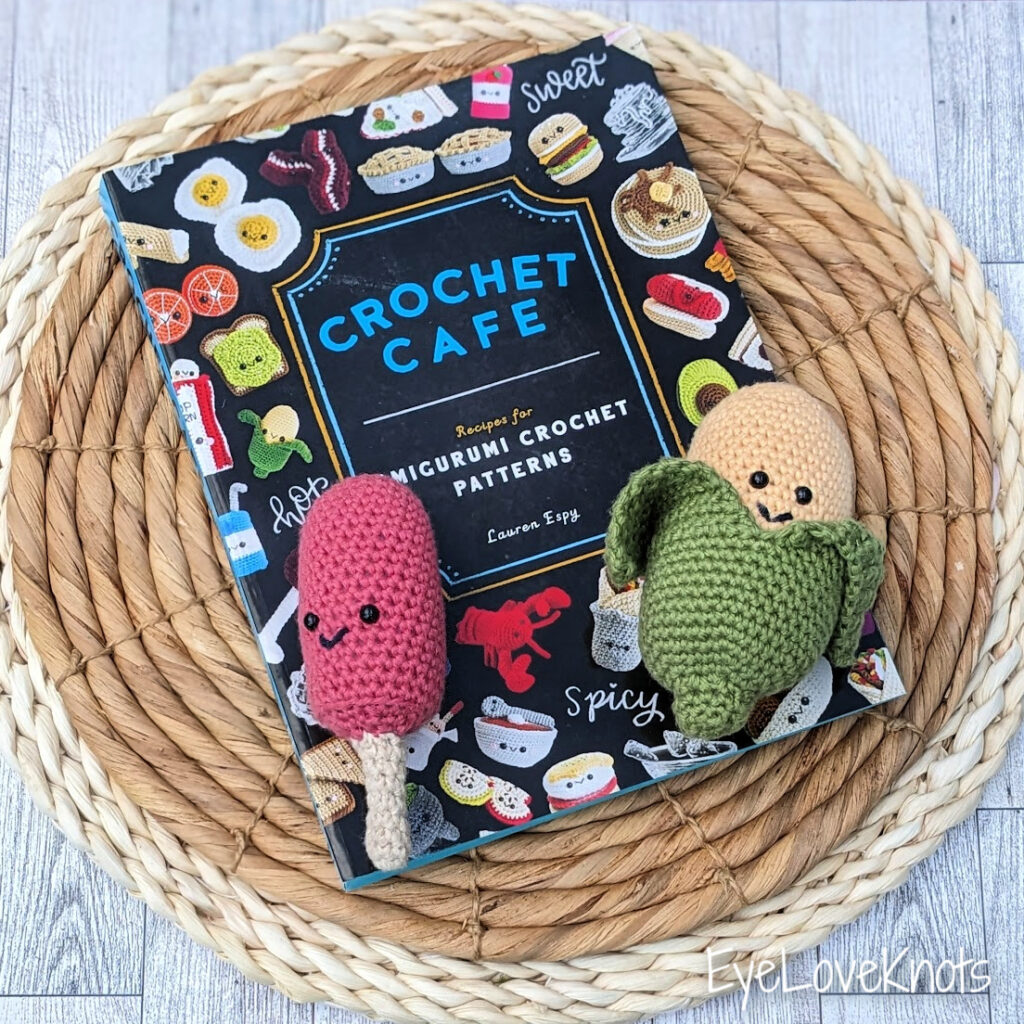 Crochet Cafe is a jam-packed book of patterns that shows you how to make all sorts of adorable food items! This book would be great for someone that loves the uniqueness of crochet food toys, or who wants to stock a play kitchen for a little one in their lives! I love how colorful and fun this book is, and it is my go-to book of patterns any time I need to make a food item.
Animal Amigurumi Adventures
Animal Amigurumi Adventures is Lauren Espy's first volume of animal amigurumi. It is set up similarly to this volume, and features 15 other adorable animal patterns. I have not personally used this book, but based on my experience with her other pattern books, I would still recommend it 100%!
First Words with Cute Crochet Friends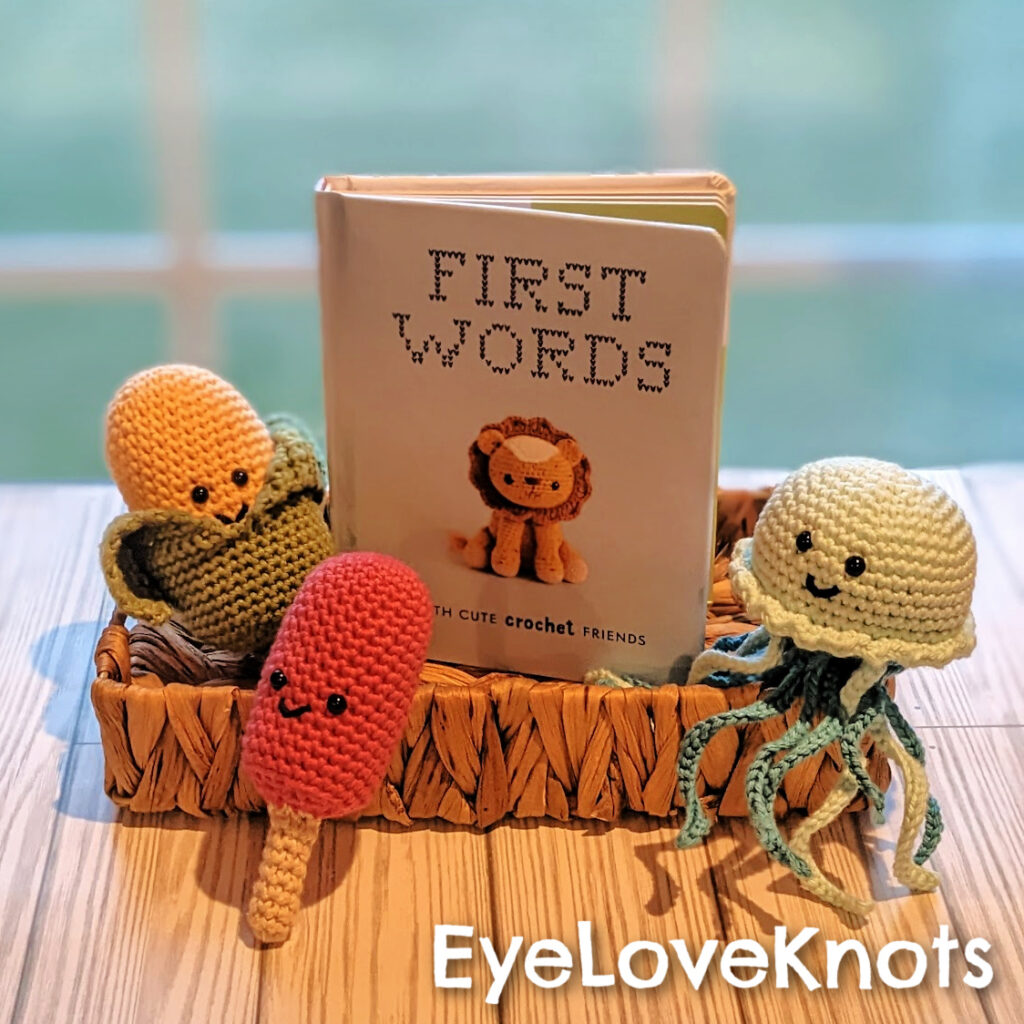 First Words with Cute Crochet Friends is an adorable children's book. While it doesn't include any crochet patterns, it is still the perfect book for a crocheter to share with the young children in their lives! If you crochet to sell, I would highly recommend this book as a set with some cute animals made using Lauren Espy's patterns in the books listed above. You can read all about this book, it's benefits, and where to find it in my pattern review right here on the EyeLoveKnots blog!
I really hope you enjoyed reading all about Lauren Espy's newest book, Animal Amigurumi Adventures Volume II. Be sure to snatch your copy on Amazon, and to keep up with Lauren Espy on social media @amenagerieofstitches so you can keep up with all her newest patterns!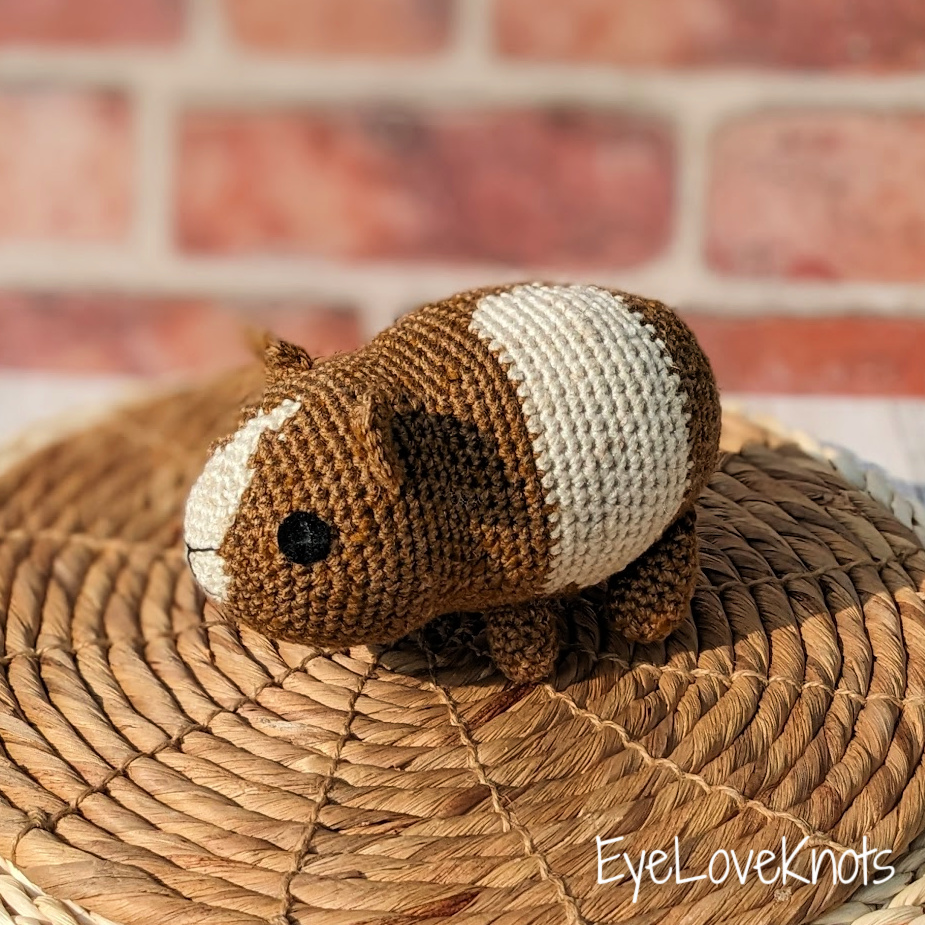 Don't forget to visit with me on Instagram for all kinds of awesome crochet makes and inspiration.
Join one of our awesome Facebook groups to share your creations, and see what others are up to!
– Yarn Crafts & Coffee Community
– DIY Home On Rockwood Lane
– Alexandra Lane Lifestyle
Linked Up To…