This is a crochet pattern review on the Simple Easy and Quick Armwarmers by Corina Gray of Stitch11.
This post contains affiliate links for Yarnspirations & LoveCrafts. If you make a purchase by clicking on them, I make a small commission at no extra cost to you. Thanks for your support!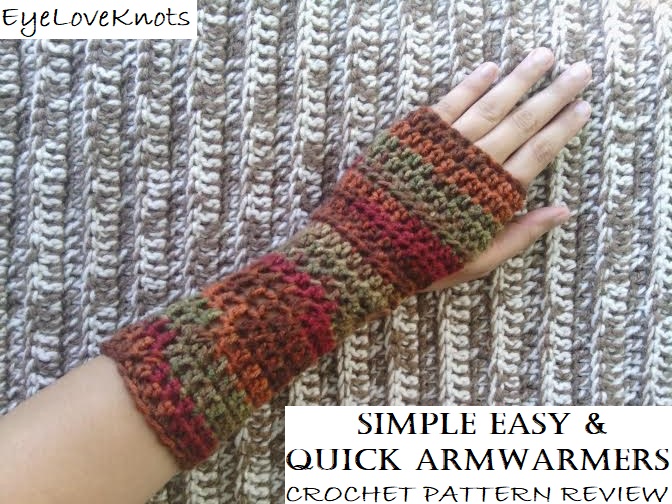 I found this Simple Easy and Quick Arm Warmers pattern about six months ago! I have had it bookmarked just waiting for the right time.
I have searched through MANY arm warmer patterns and this is the first one that I loved from start to finish and at first glance! Corina over at Stitch11 has really awesome patterns available – make sure to stop by and check them out!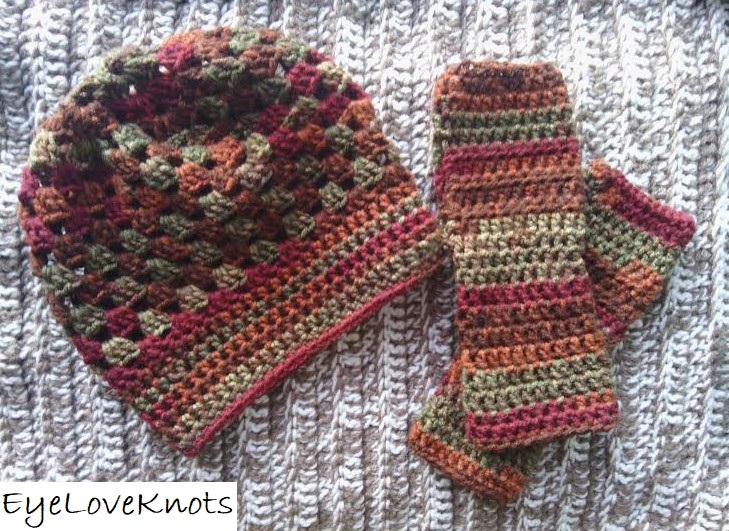 Here is a matching hat I made using Stitch11's Granny's Slouch Hat (Free Crochet Pattern).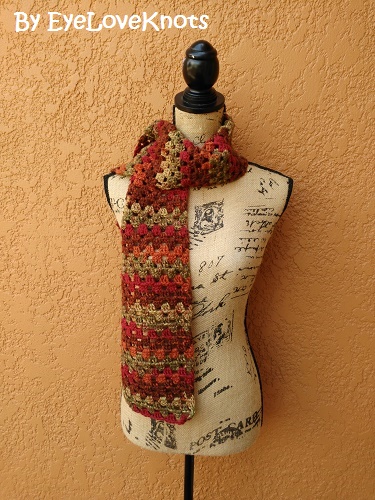 And a matching scarf that I made using my Granny Stitch Scarf (Free Crochet Pattern).
Materials I Used:
Yarn Alternatives:
Red Heart's With Love, Lion Brand's Wool Ease.
Time Spent:
6.5″ length takes approximately 30 minutes each; 9″ length takes approximately 35 minutes each; the 12″ length takes approximately 45 minutes each; and the 13″ (full pattern) takes just under an hour each.
Pattern Notes:
I made a few minor changes to make these fit and look a tad bit better. Find my changes listed below…
First, I started my arm warmers with a foundation single crochet (FSC) instead of a regular chain to make it more flexible. This technique is great when extra flexibility is needed (such as in a cowl, shirt, pants, skirt, dress or hat worked in the round) or when you aren't sure how many stitches you'll need to make to reach the necessary measurement.
How to FSC: Chain 2 (does not count as a stitch here). Insert hook into the first chain, yarn over and pull through (2 loops on hook), yarn over and pull through first loop (to create foundation chain), yarn over and pull through both loops on hook. First chain and single crochet created. Looking at the stitch in your hand, you should see the top of the single crochet to the right, and parallel on the left side, it should look like the opposite side of the beginning foundation chain. You will be working in these stitches on the left. To create the next stitch and each stitch after, insert hook under both loops of the foundation chain (left side) yarn over and pull through, yarn over and pull through first loop, yarn over and pull through two remaining.
The beginning chain 23 was a bit tight. I worked my second one with a fsc 25 followed by a decrease row to get back on track according to the pattern.
While I was working up the first arm warmer, I kept trying it on so I could see how it fit. I decided to note 4 sizes in case I wanted to make a shorter or longer pair. Keep in mind, the end number of stitches will vary.
6.5″ Long – Make Rows 1-14 followed by Rows 28, 29, 30. These take approximately 30 minutes each. This length will cover your wrist.
9″ Long – Make Rows 1-19 followed by Rows 28, 29, 30. I LOVE this length – it reaches about mid forearm.
12″ Long – Make Rows 1-24 followed by Rows 28, 29 , 30. This length will almost completely cover your forearm. This is where I was going to stop, however, I felt that I would finish out the pattern to get the final measurements.
13″ Long – Follow the pattern as written. This length completely covered my forearm and reached the bottom of my elbow.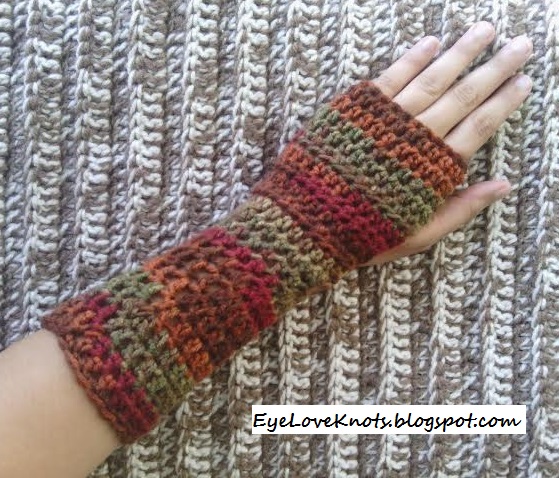 So you don't get a traveling seam (as seen in the photo above), you can work everything in the round as a continuous join. This may alter the length of the finished gloves, so just try on or measure to make sure they are the length desired.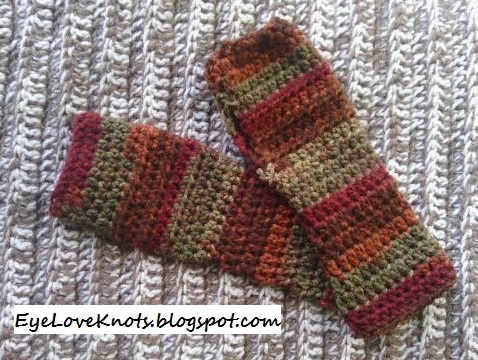 These arm warmers were a great addition to my set – and unexpected as I wasn't meaning to add them to it.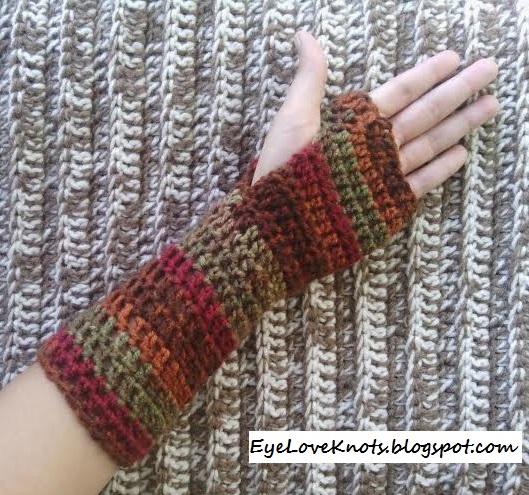 Linked Up To:
The Creative Collection Link Party – The Cards We Drew
Hookin' On Hump Day #75 – Moogly Blog
6 Pallet Projects & Inspiration Monday Party – Scattered Thoughts of a Crafty Mom
Summer Creativity_Im Lovin It #217 – Tidy Mom
Show & Tell Saturday – Be Different Act Normal
Nifty Thrifty Sunday #165 – Nifty Thrifty Things
Think Pink Sunday #174 – Flamingo Toes
Craft Schooling Sunday – Creative Jewish Mom
Sharing Time Week 2 – Raising Memories
Serenity You #142 – Serenity You
Craft Showcase Link Party – Bowdabra Blog
Finding Peace Share Your Creativity Party #121 – Its Overflowing