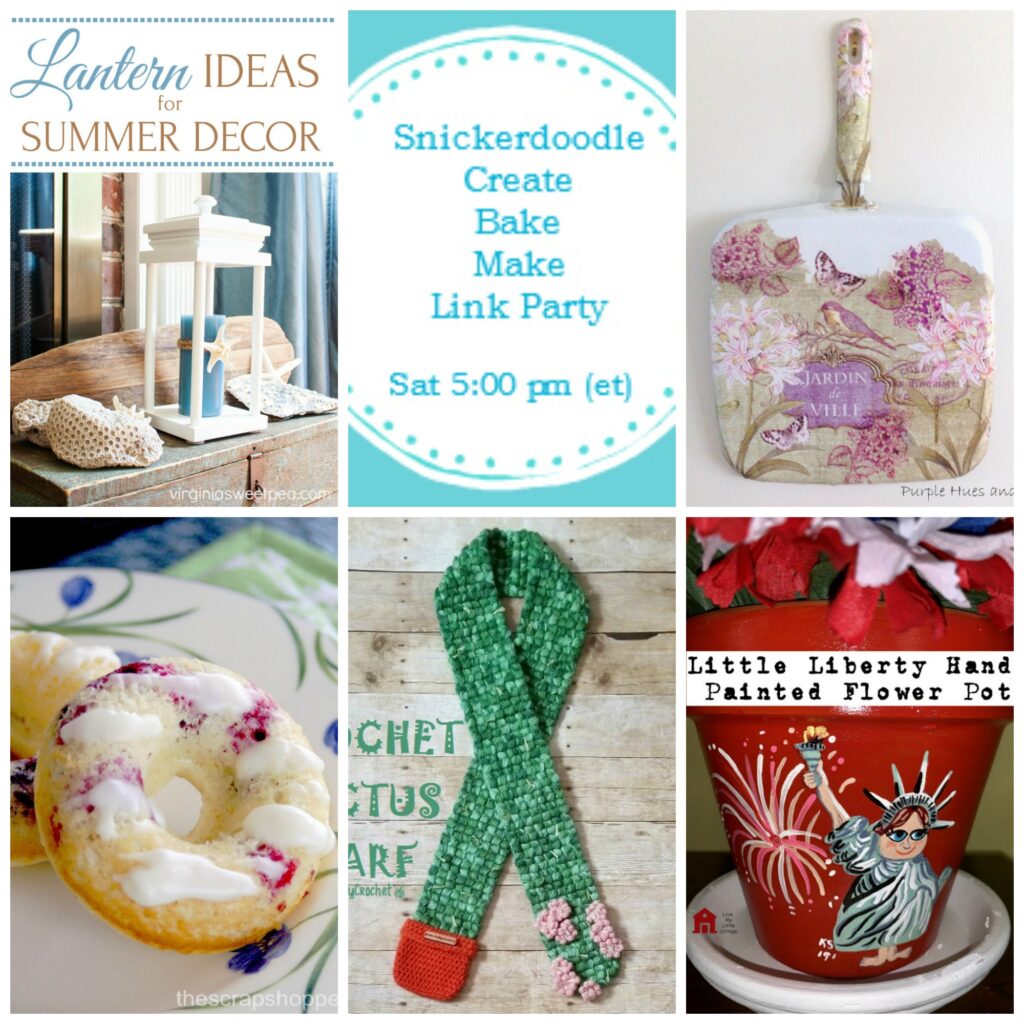 Welcome to the Snickerdoodle Create Bake Make Link Party 291!
This week has been another quite one on the blog. I have been rushing to finish my wedding dress. Luckily, the train is now finished (sneak peek HERE via Instagram), and I just need to work a few beaded rows on one of the panels, and then I can sew it together, and put the whole ensemble on – I am so excited for that! I also started my bouquets this week (should have started them much earlier, but… you know how that goes…). I will be using the flowers from my Frilly Flowers, Free Crochet Pattern in those colors.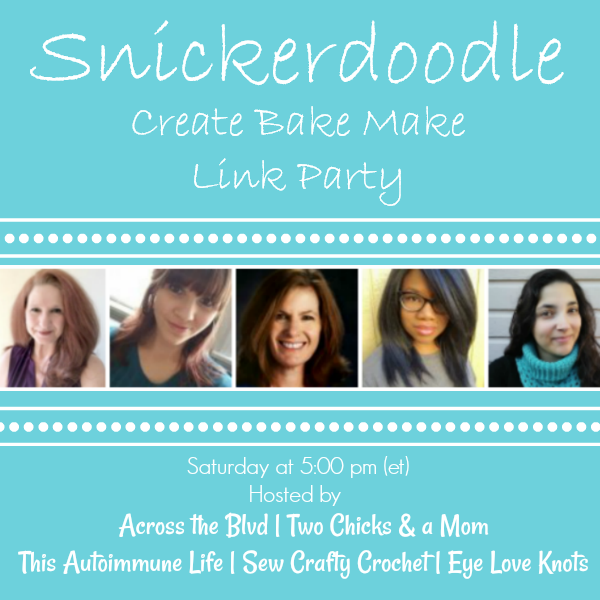 Please follow your hosts on one or more social media platforms. We'd love to connect! Let us know you're following from the party. We'd love to follow you back!
Each hostess chooses her own features, so be sure to stop by for a visit!
Beverly and Gloria – Across the Blvd
(Blog / Pin / Twitter / FB / Instagram)
Staci – Two Chicks and a Mom
(Blog / Pin / Twitter / FB / Instagram)
T'onna – Sew Crafty Crochet
(Blog / Pin / Twitter / FB / Instagram)
Roseann – This Autoimmune Life
(Blog / Pin / Twitter / FB / Instagram)
Alexandra – EyeLoveKnots (that's me!)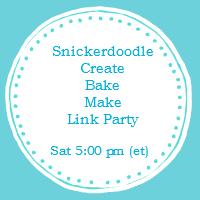 We'd love for you to add our party logo to your party page!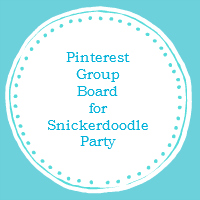 After you link up at the party, follow all of the co-hosts on Pinterest and then send an email request to join the board to [email protected] Please include a link to your Pinterest profile, as well as the name of your blog.
Snickerdoodle Create Bake Make Link Party 291 Features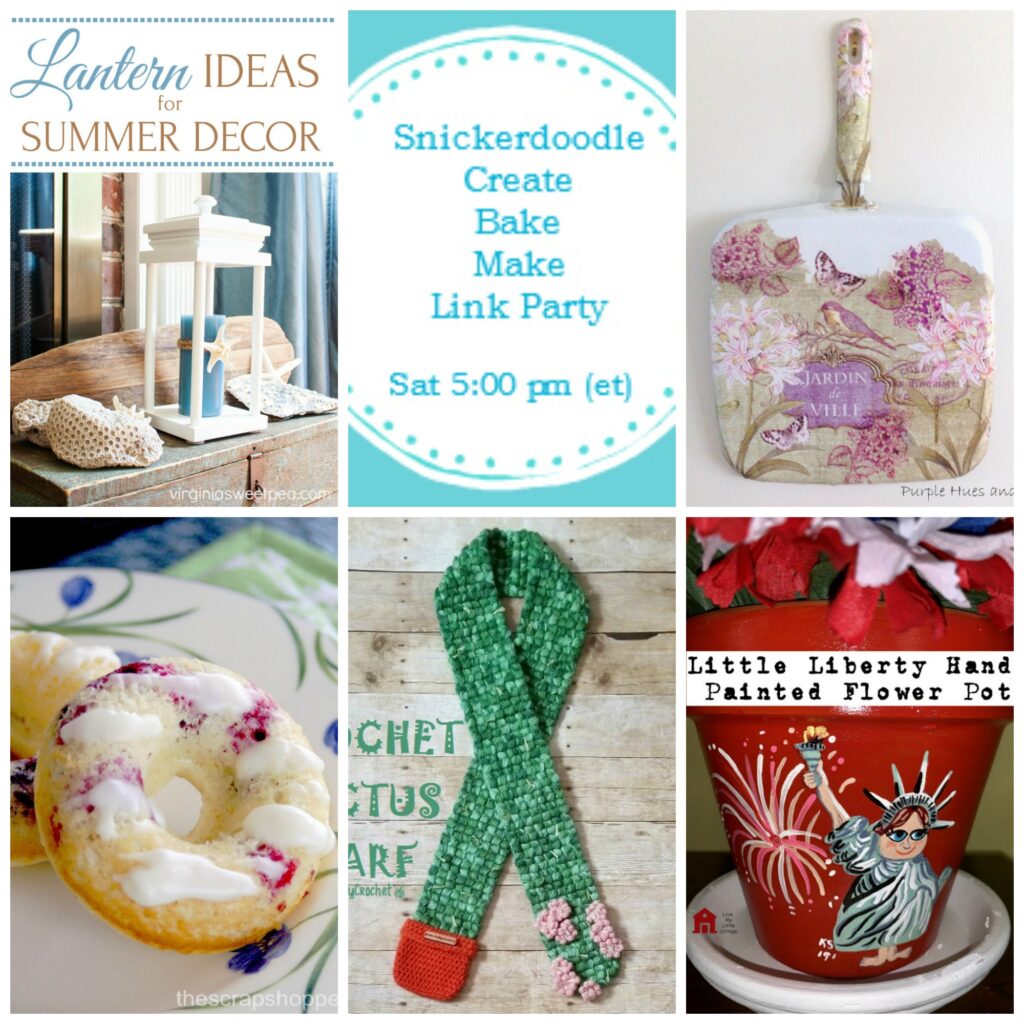 Features are pinned to our Party Board. Please pin from the original source.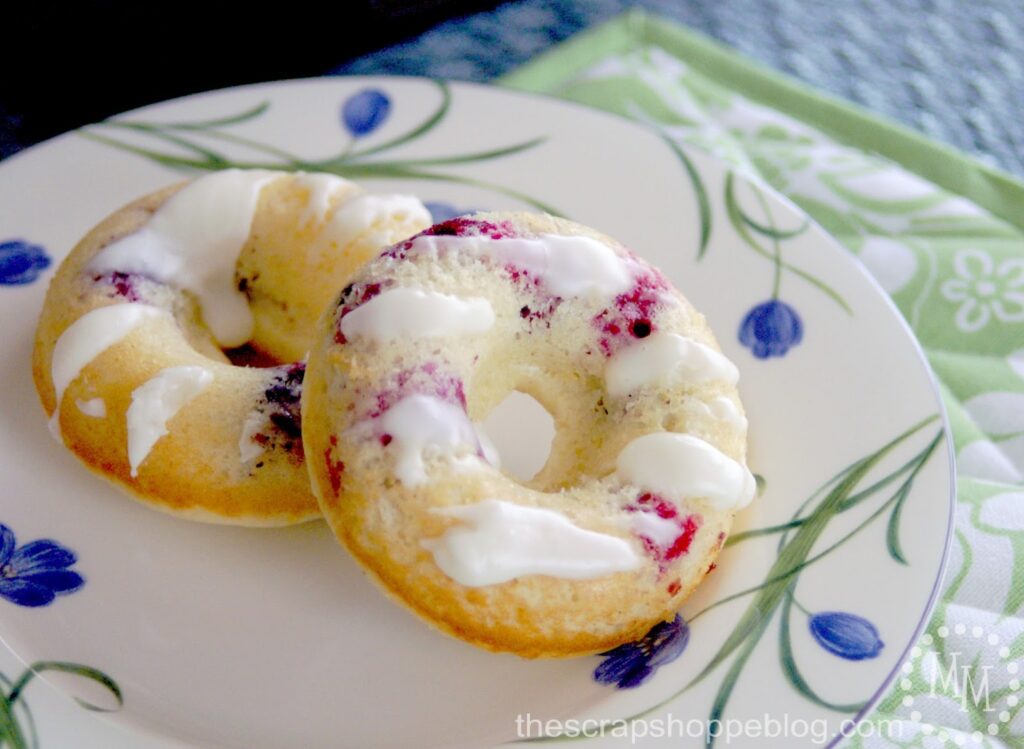 Most Clicked
Fresh Blueberry Donuts Recipe – The Scrap Shoppe Blog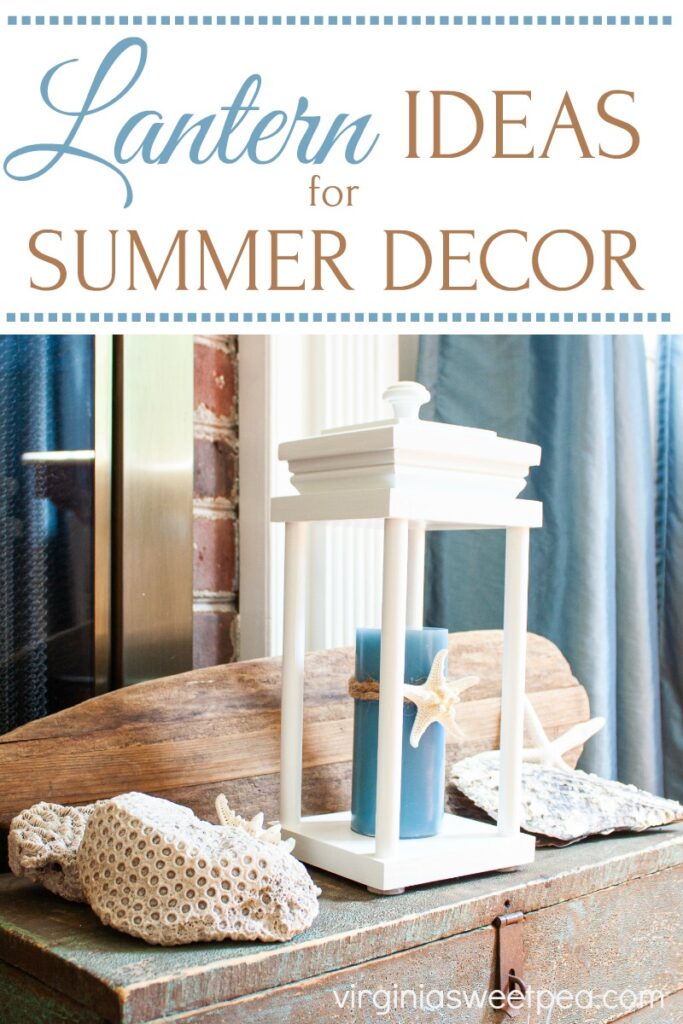 Lantern Ideas for Summer Decor (Decorationg Inspiration) – Virginia Sweet Pea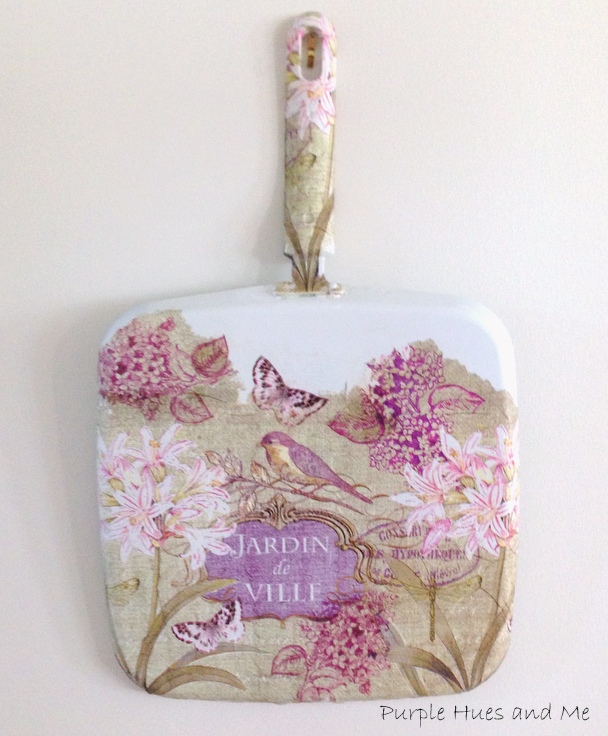 Upcycle Pan with Decoupage Nakins (DIY with Photo Tutorial) – Purple Hues and Me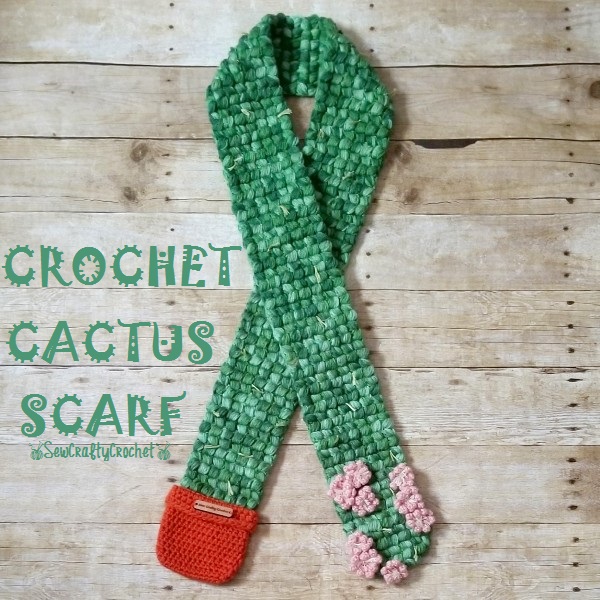 Another Cactus Scarf (Crochet Inspiration) – Sew Crafty Crochet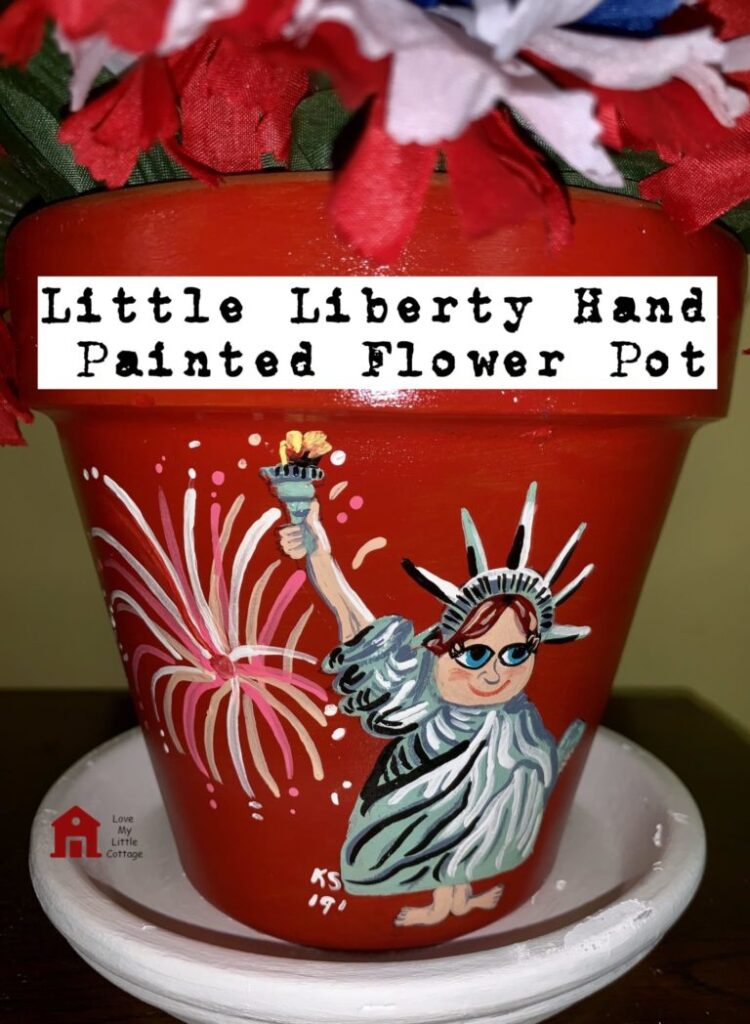 Little Liberty Hand Painted Pot (DIY with Photos) – Love My Little Cottage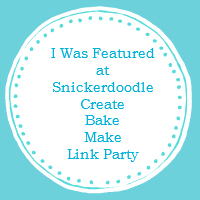 Have you been featured? Let others know by displaying our button your blog!
Party Guidelines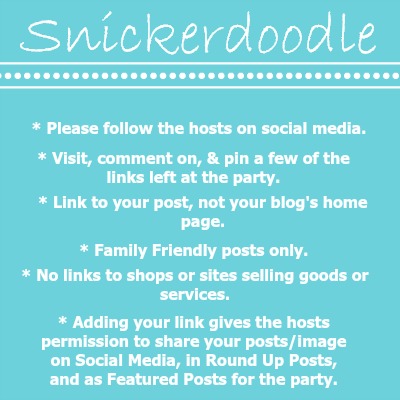 Let's Party!