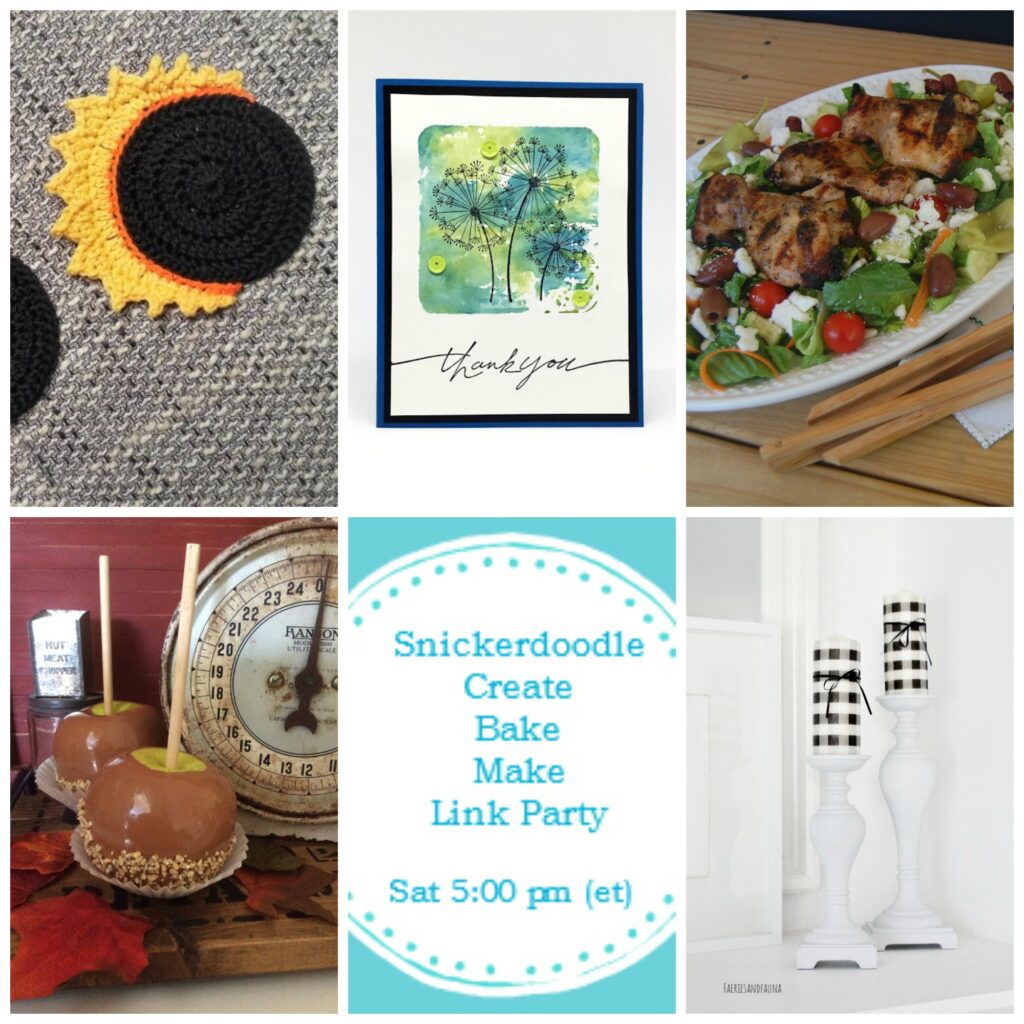 Welcome to the Snickerdoodle Create Bake Make Link Party 297!
This past week has been a busy one for me at my day job (retail) now that school has officially started, and the holiday season is in view – we started receiving Fall and Halloween decorations (eek!). I took a trip to Hobby Lobby this week, and even saw Christmas decorations out!! I know it's a little bit early, but can I just say how excited I am?! Always puts me in a good mood.
Aside from this, I have been working on a basic cardigan crochet pattern to share soon, and I have a crochet-a-long on my mind. Tell me, are you interested in participating in a sweater crochet-a-long in the month of September?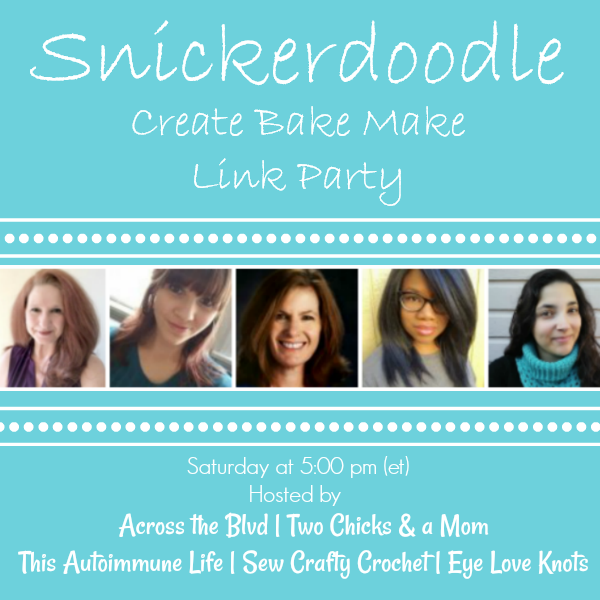 Please follow your hosts on one or more social media platforms. We'd love to connect! Let us know you're following from the party. We'd love to follow you back!
Each hostess chooses her own features, so be sure to stop by for a visit!
Beverly and Gloria – Across the Blvd
(Blog / Pin / Twitter / FB / Instagram)
Staci – Two Chicks and a Mom
(Blog / Pin / Twitter / FB / Instagram)
T'onna – Sew Crafty Crochet
(Blog / Pin / Twitter / FB / Instagram)
Roseann – This Autoimmune Life
(Blog / Pin / Twitter / FB / Instagram)
Alexandra – EyeLoveKnots (that's me!)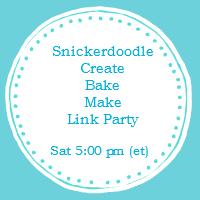 We'd love for you to add our party logo to your party page!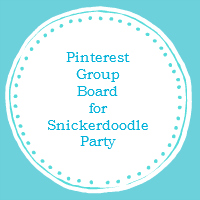 After you link up at the party, follow all of the co-hosts on Pinterest and then send an email request to join the board to [email protected] Please include a link to your Pinterest profile, as well as the name of your blog.
Snickerdoodle Create Bake Make Link Party 297 Features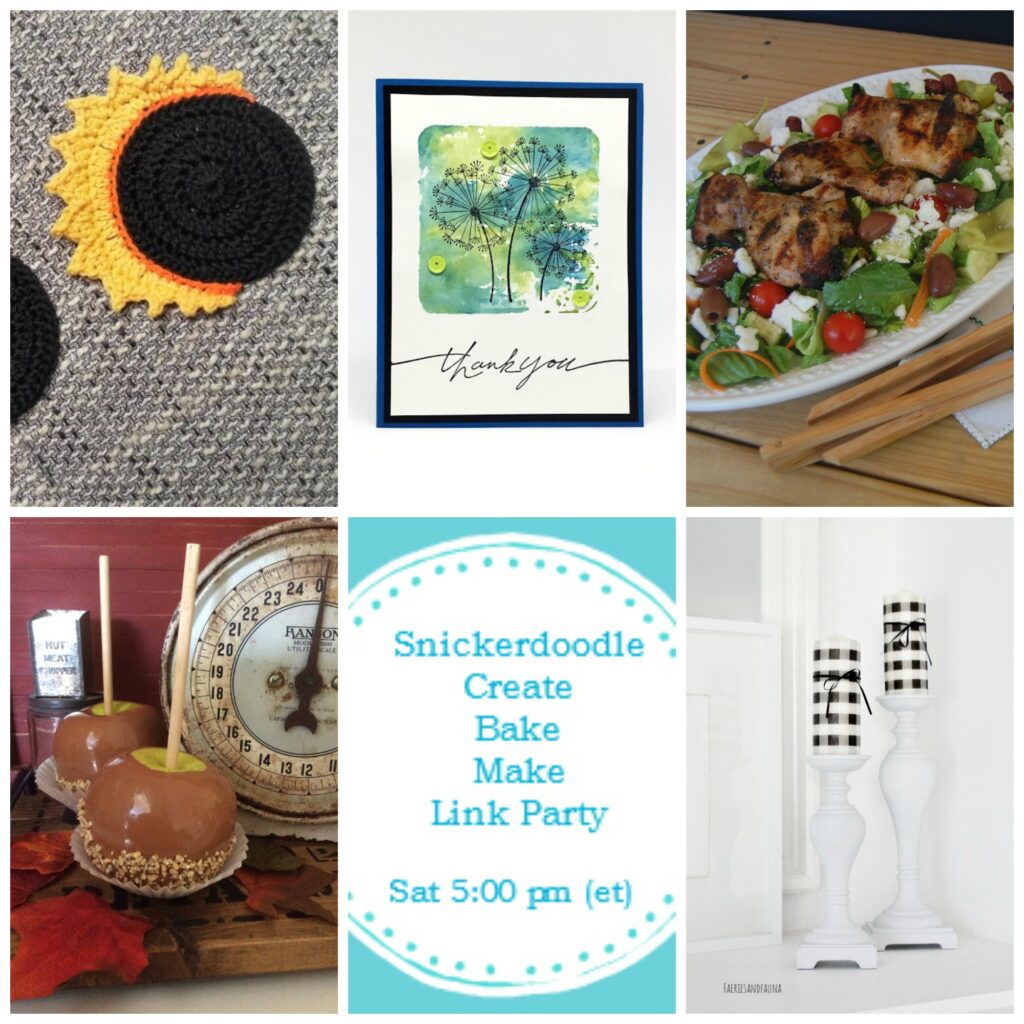 Features are pinned to our Party Board. Please pin from the original source.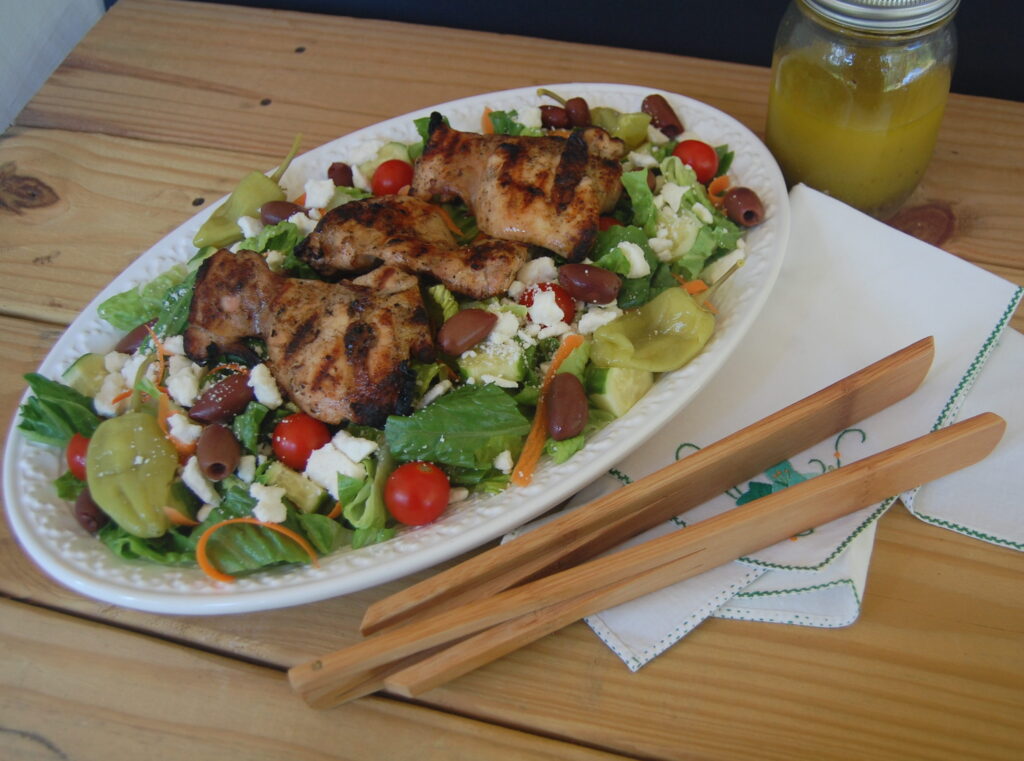 Most Clicked
Greek Salad with Chicken (Recipe) – Little Frugal Homestead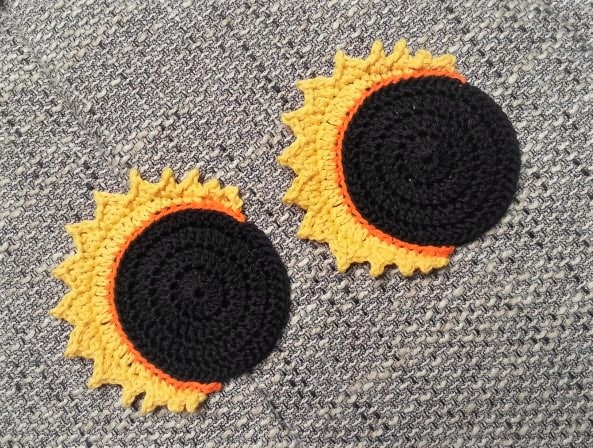 Solar Eclipse Coasters (Inspiration, with link to Free Crochet Pattern) – Hakelfieber Austria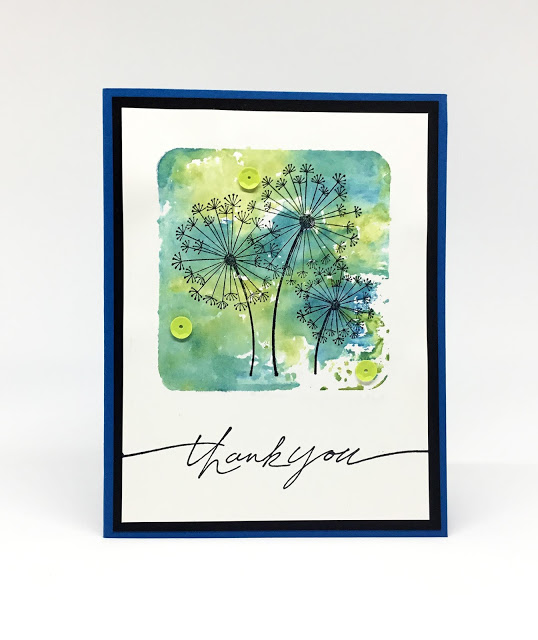 Dandelion Thank You Card (DIY) – Paper Seedlings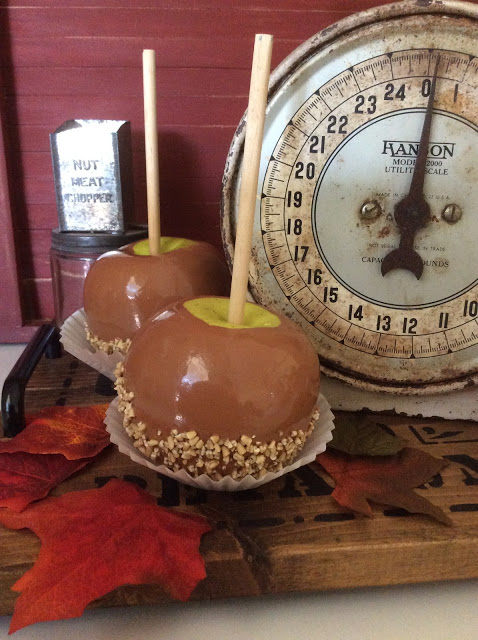 Faux Caramel Apples (DIY with Photo Tutorial) – Fresh Vintage by Lisa S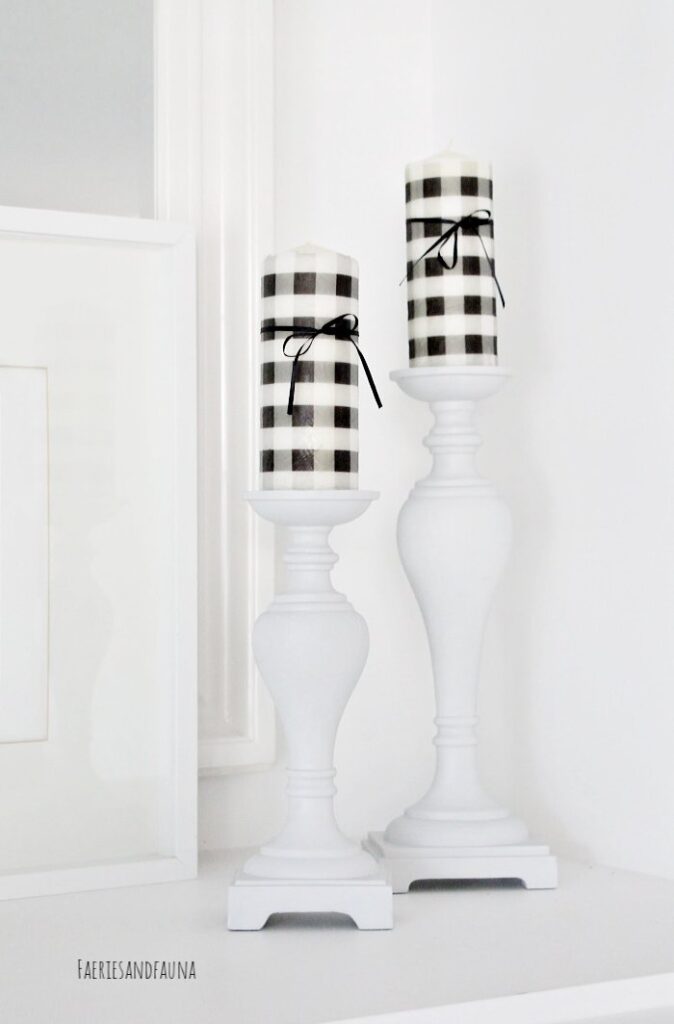 Updated Candlesticks with Buffalo Check DIY Candles (Photo Tutorial) – Faeries and Fauna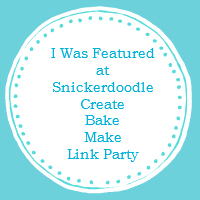 Have you been featured? Let others know by displaying our button your blog!
Party Guidelines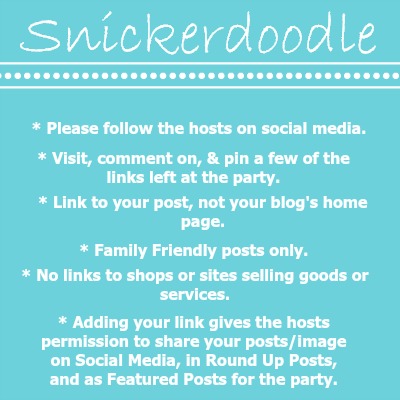 Let's Party!