Recent Amazon Purchases for the Kitchen and Cat.
This post contains affiliate links for Amazon. If you make a purchase by clicking on them, I make a small commission at no extra cost to you. Thanks for your support!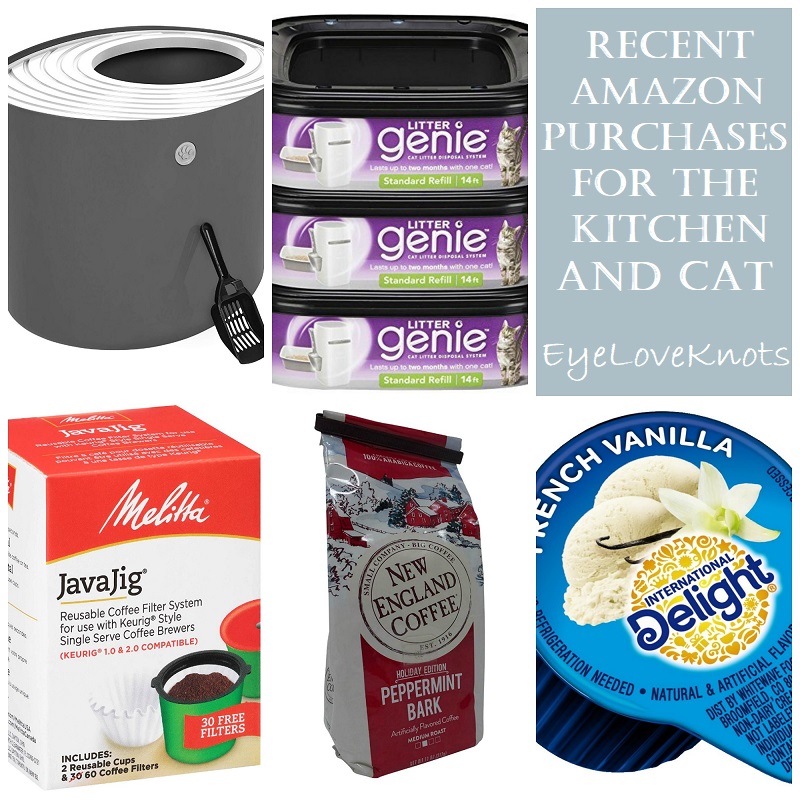 I thought I would share some of my recent Amazon purchases with you!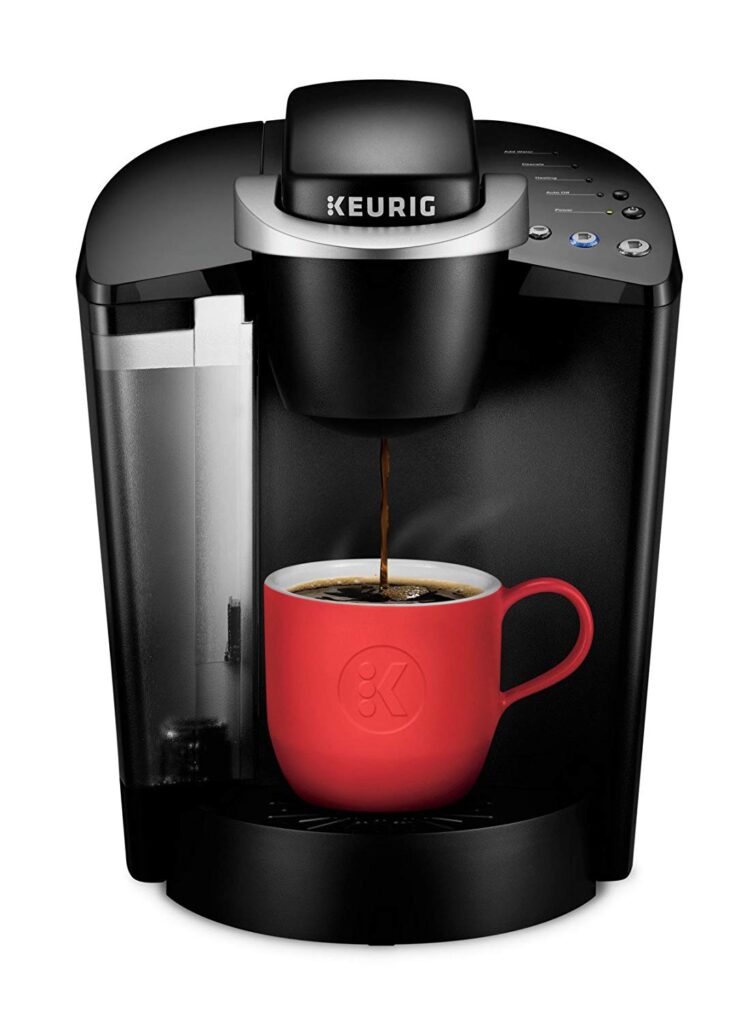 My husband bought a Keurig Coffee Machine during last year's Black Friday sale. We had been talking about getting one just because it's great to be able to make hot chocolate, tea and coffee with it – and we have quite the variety of each one.
One thing that annoys me is that the water sensor is up pretty high so even though there is plenty of water in there for a cup, the light still comes on and requires you to add more water before it will continue. Really, no biggie, but just a little annoying sometimes.
I've also heard that the buttons don't make different sizes of coffee, it just varies on the potency of your beverage. I always push the big button, and then top it off with a little water, and I find it turns out perfectly for me.
As fun as the k-cups are, I find the coffee to be a little strong for me – I need like a mild one, but at the time of purchase, I also had like 5 bags of my favorite coffee brand – New England, so I needed a reusable pod to use up my coffee grinds.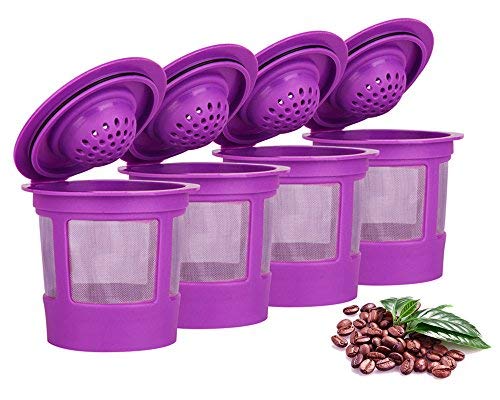 My first purchase was the Maxware Reusable Coffee Filter. It's really easy to use – just one piece. Pop the lid open, fill with grinds, and close. After a few uses, I got rid of them because coffee grinds were making their way through the filter, and it was resulting in not so delicious coffee.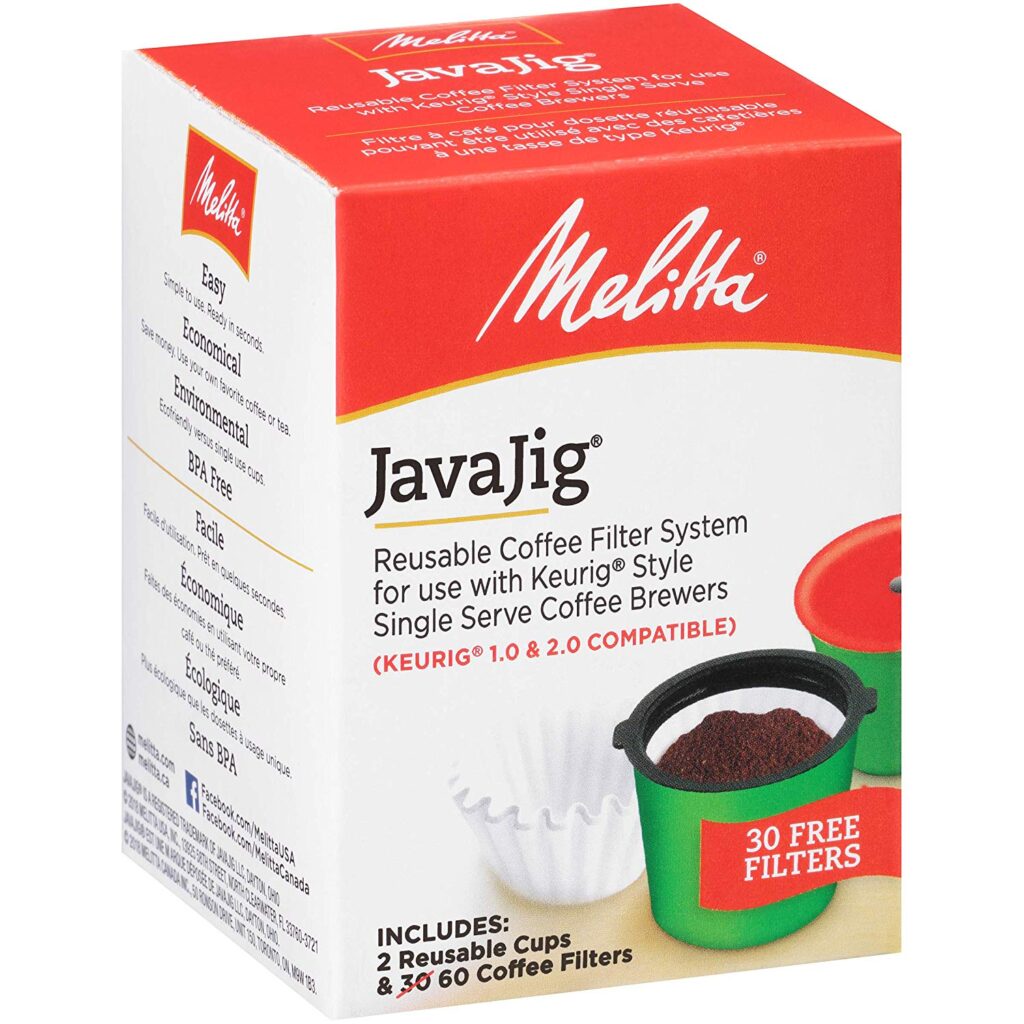 What I found to be PERFECT was the Melitta JavaJig! I bought THIS Starter Pack (as shown) that includes two reusable cups and 60 tiny coffee filters.
This thing is great! It's three pieces plus the coffee filter. Photo on the back shows how it goes together, but basically you flip the black inside piece upside down, place the filter on top, and then put on the green piece to secure. Add your grinds, pop on the lid, and it's ready to go. I love it!
Only thing that bothers me just a tiny bit is that when you take it apart to empty the filter, coffee grinds stick to the inside of the black piece along the top rim, and on the inside of the lid. Again, not a big deal – I just rinse it off, and clean, but sometimes it's annoying to fight with the grinds. Haha. Me being picky I guess. Still really convenient!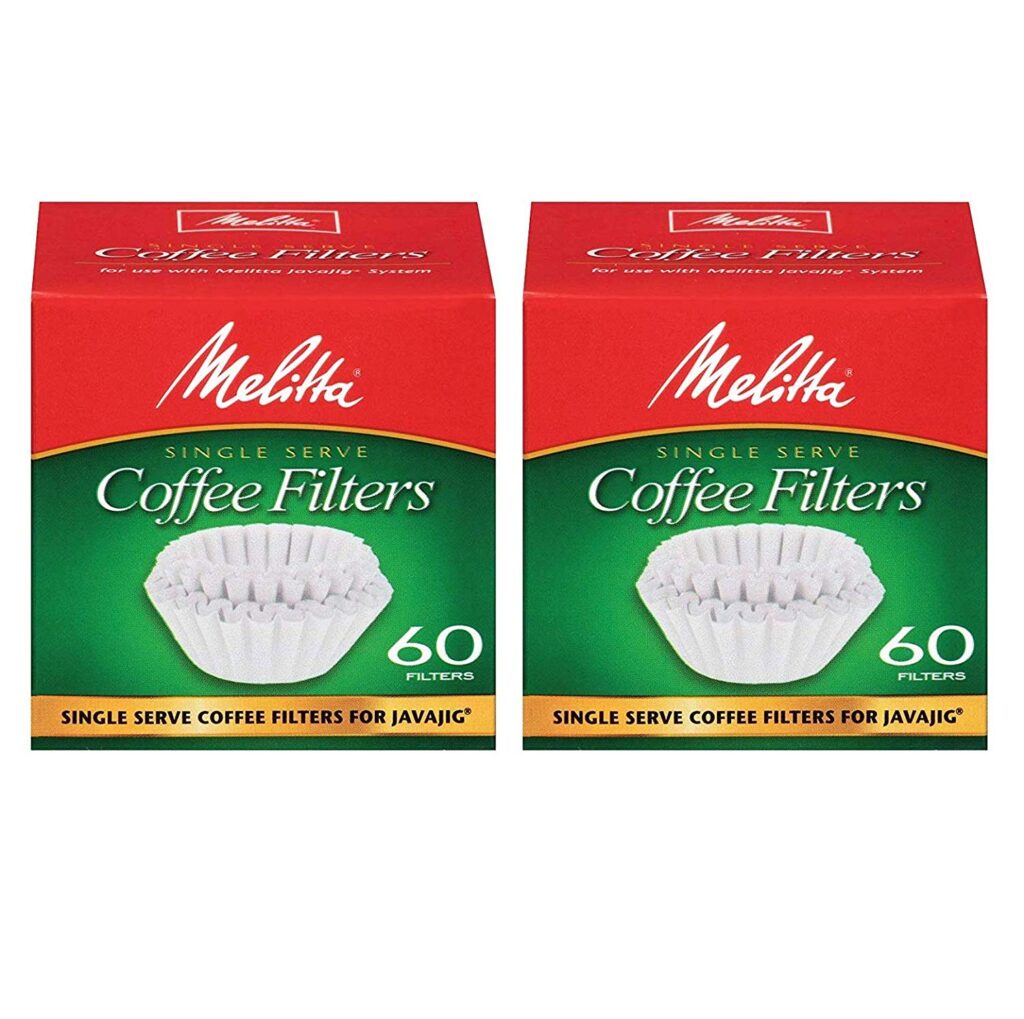 When I ran out of coffee filters, I just ordered some more of these Melitta Single Serve Coffee Filters.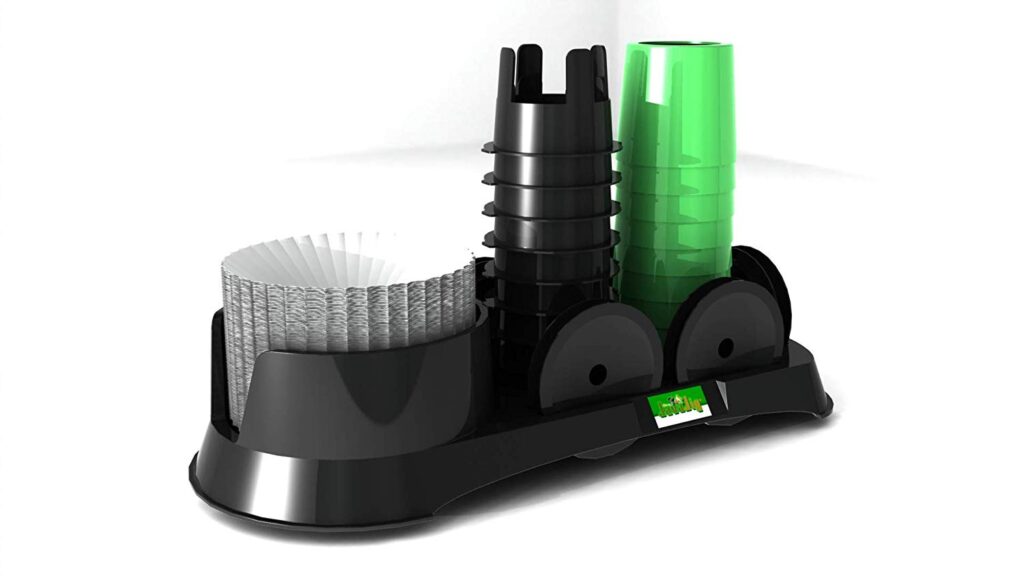 This one ISN'T a purchase, but something I did happen to find – a JavaJig Caddie. I have two of the reusable pods, but only use the same one over and over, and store my filters in the same container as my creamers, but this one is a neat storage idea if you have more than one person using them in the household.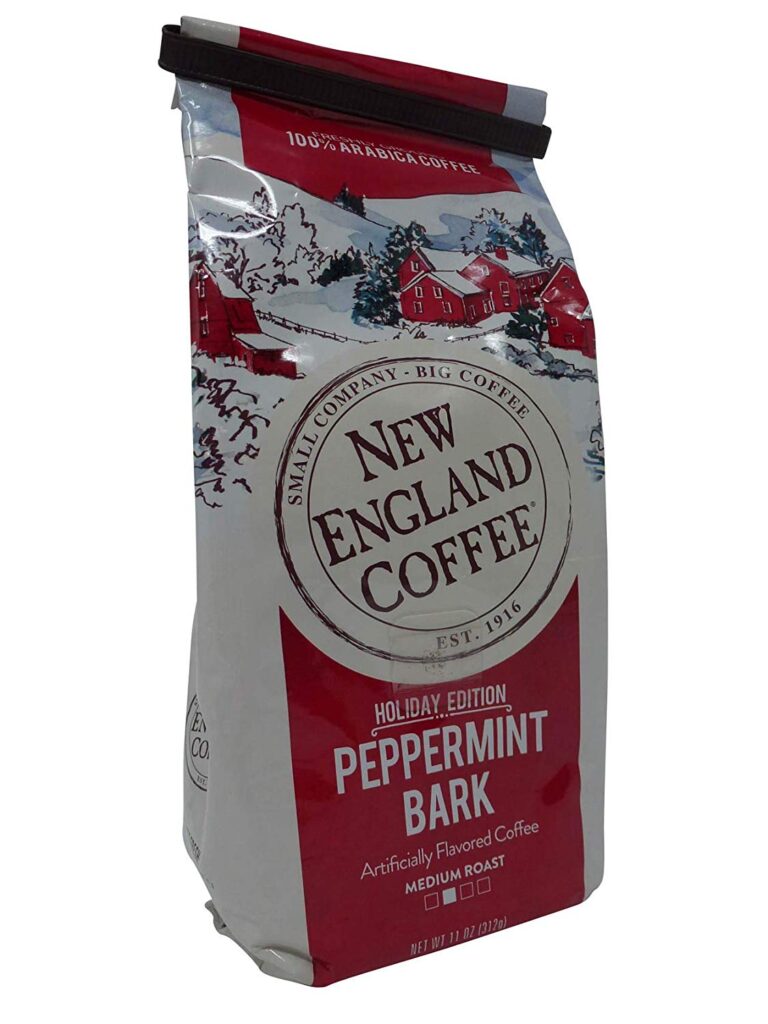 My favorite coffee brand is New England Coffee, and my favorite flavor is THIS Peppermint Bark one. I stocked up at my local grocery store when it was on sale, but I've since run out. No worries! Because I found it on Amazon. Perfect for anytime of the year, since Peppermint is seasonal.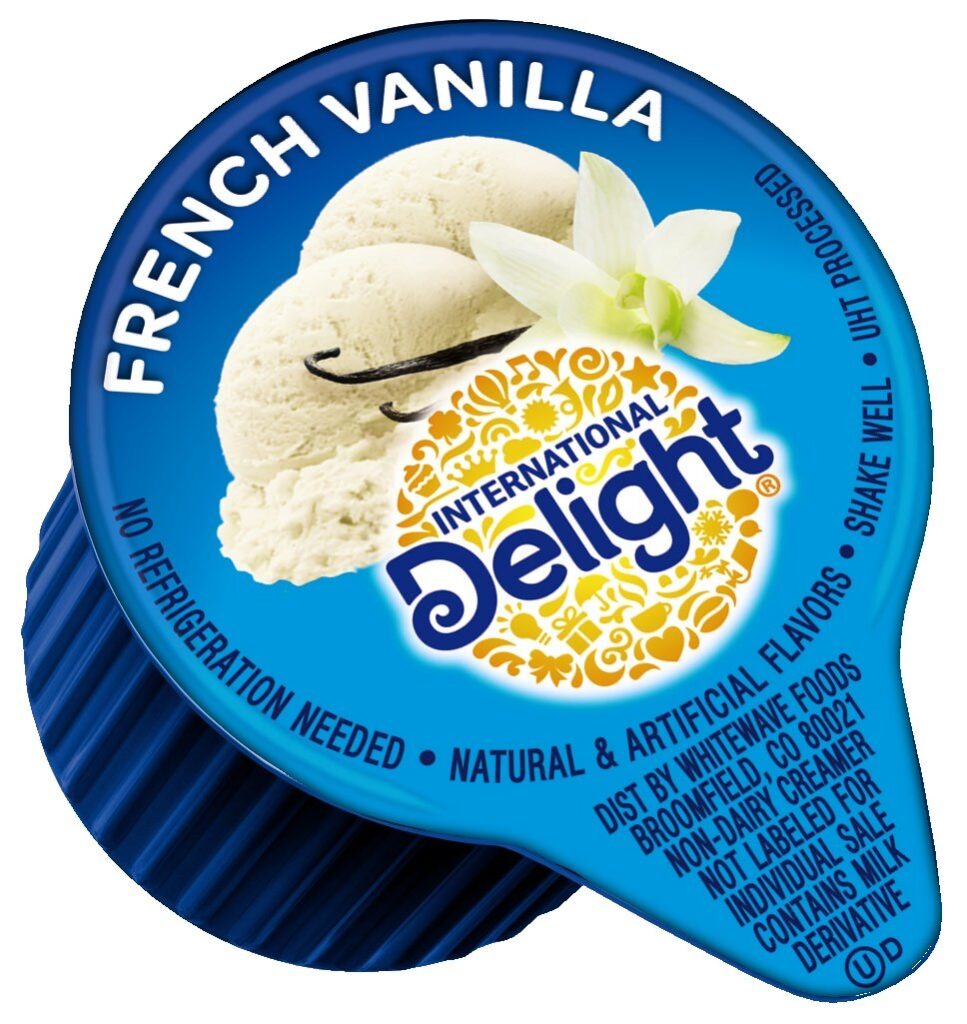 My favorite flavor of coffee creamers to go with the Peppermint Bark is French Vanilla, International Delight brand. This listing is for the 288 piece box, which is what I buy. The price is excellent, but the only downside is that sometimes it expires before you can use it all AND you don't know this at the time of ordering, so when it gets close, I just share my creamer with my mom.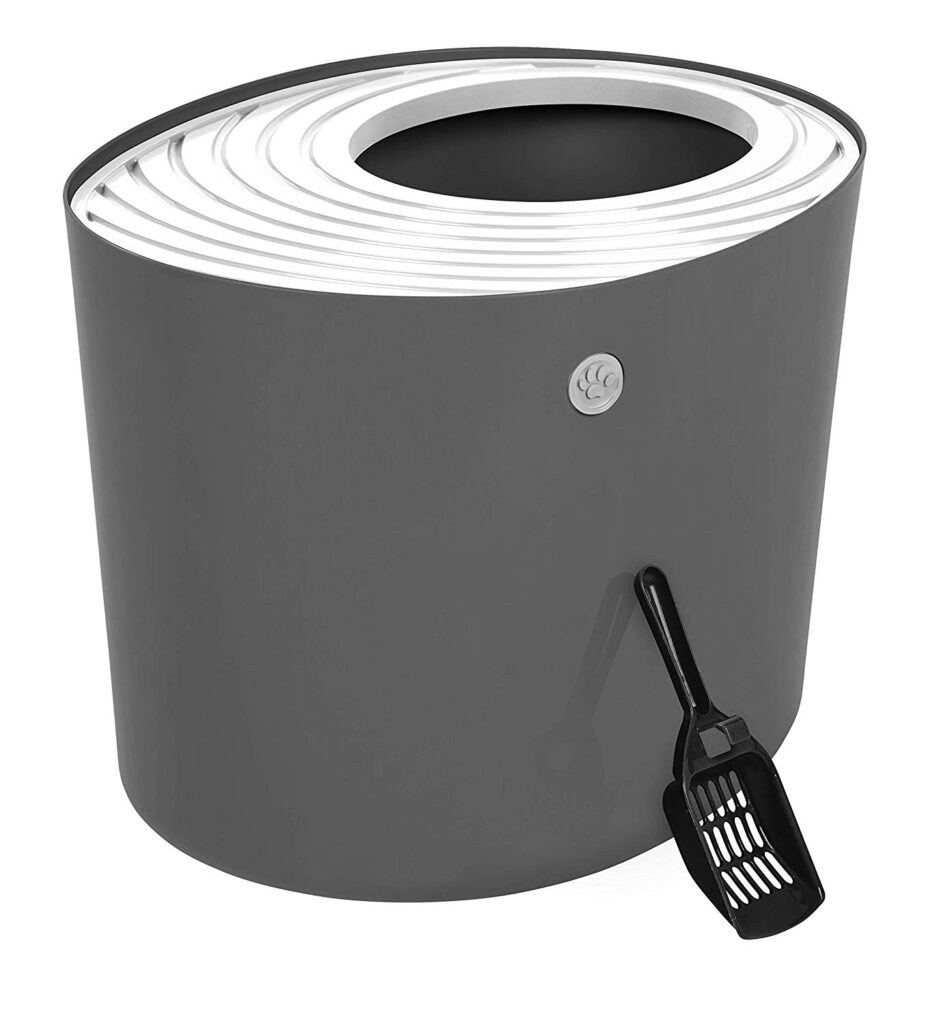 While house/pet sitting for a friend, my husband liked her Iris Top Entry Cat Littler Box so much that he ordered one for us, since it was tall, and would keep the litter from getting onto the floor, BUT! The cats are too scared to get in it. I even tried with the lid off, and by calmly placing them into it to let them know it was their litter box – NOPE! Really cool idea for a box though. It has press buttons on the sides to open, and the scooper hangs behind it – really easy and convenient, just not the right fit for our cats.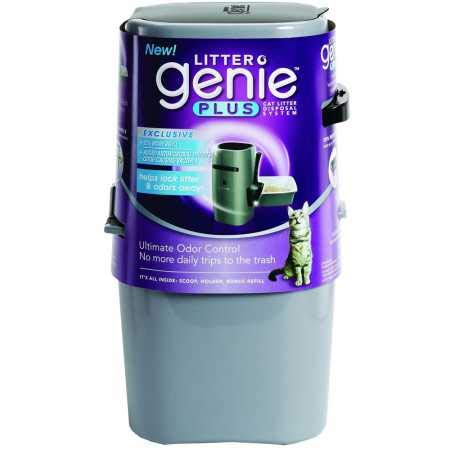 My favorite cat thing is my Litter Genie. This isn't a recent purchase because I have had mine for a looonnng time, but it's one of the best investments. It's similar to a diaper genie. Open the lid, throw the used litter into it, close the lid, and pull the black piece sticking out in the front for the litter to fall into the bag underneath. No mess, and no smell, which is great!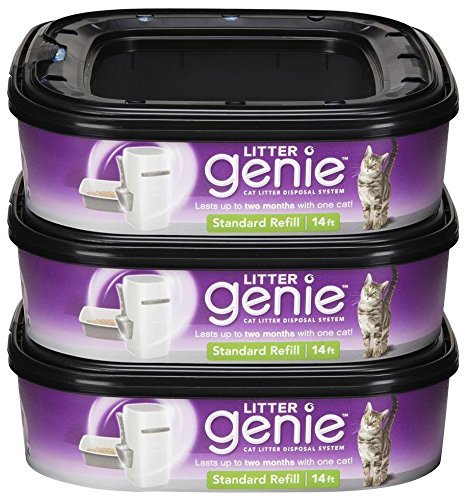 To go with the Litter Genie, you need the Litter Genie Refill Bags, which are constant repurchases of mine. Downside to these bags, sometimes they package them upside down, and you can't use it properly. Doesn't make any sense, but happens more than you'd think. Still usable, just has to be done slightly different.
Join the EyeLoveKnots Crafting Community on Facebook to share your creations, and see what others are up to!
Linked Up To…
536th Inspire Me Tuesday – A Stroll Thru Life
Fabulous Party #308 – Lou Lou Girls
{Wow Me} Wednesday #443 – Ginger Snap Crafts
Your Whims Wednesday #448 – My Girlish Whims
The Wednesday Link Party #336 – The Stitchin' Mommy
To Grandma's House We Go Link Party 181 – Chas' Crazy Creations
Waste Not Wednesday 194 – Faeries and Fauna
Tuesday Turn About #37 – My Wee Abode
All About Home #28 – Common Ground
Thursday Favorite Things #428 – An Artful Mom
Traffic Jam Weekend Linky Party – My Bijou Life
Pin Party #357 – The Pin Junkie
Best of the Month Link Party February – Calypso in the Country
Home Matters Linky Party #271 – Modern on Monticello
Create, Bake, Grow, & Gather #408 – Shabby Art Boutique
Handmade & Otherwise Link Up Week 38 – Petals, Pies and Otherwise
Link Your Stuff – Annemarie's Haakblog
Snickerdoodle Create Bake Make Link Party 324 – EyeLoveKnots
Craft Schooling Sunday – Creative Jewish Mom
Happiness is Homemade Link Party #312 – Create with Cynthia
Unlimited Monthly Link Party 10 – Grammys Grid
Creative Mondays – Claire Justine
Handmade Monday #165 – Sum of their Stories
The Really Crafty Link Party #207 – Keeping it Real
Craftastic Monday Link Party – Sew Can Do
Little Cottage Link Party #41 – Love my Little Cottage