This is a crochet pattern review of the Making Waves Legwarmers from A Crocheted Simplicity.
This post contains affiliate links for LoveCrafts & Yarnspirations. If you make a purchase by clicking on them, I make a small commission at no extra cost to you. Thanks for your support!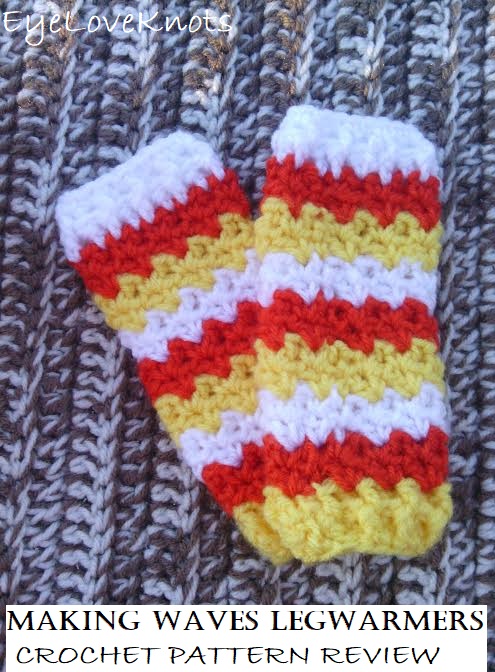 I have had owls on my brain lately thinking that owl hats would be perfect for fall! I've been working on a few versions of fall owl hats that aren't quite ready to be shared yet but soon.
For now, I thought I would test out some legwarmer patterns so that I can make up some to go with the owl hats.
First up, the Making Waves Legwarmers by Jennifer of A Crocheted Simplicity. I hearted several of her patterns – hoping to go back SOON and make some more purchases.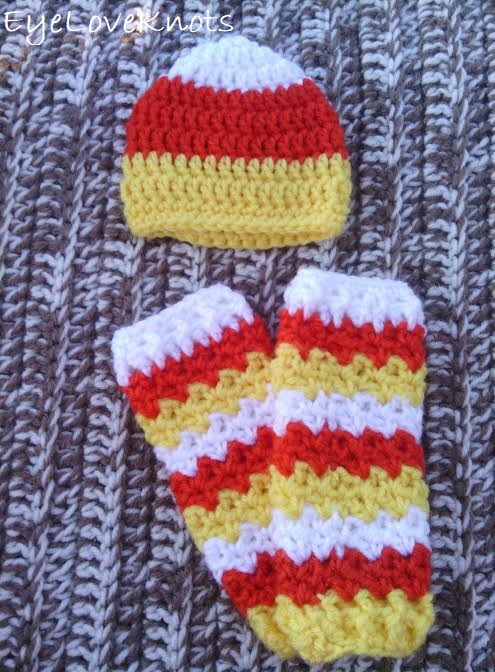 These were so much fun to work up. I would like to try some different colors.
Materials I Used:
Material Notes:
Yarn Alternatives: Red Heart's Soft, Berroco's Vintage Yarn or Lion Brand's Wool Ease
Time Spent:
Each leggie (of 0-3 Month size) took me about 30 minutes to complete, plus 20 minutes each to weave in my ends for a total of just under two hours for the pair.
Measurements:
The pattern includes sizes for 0-3 months, 3-6 months, 6-18 months, 2-3 years, 4-5 years and 6-7 years.
I worked up the 0-3 Month size, which measures 3″ wide by 6.5″ long.
Pattern Notes:
I made one test legwarmer in a solid purple color. From this, I concluded that the solid color doesn't work very well with the ripple effect – I would suggest using at least two colors.
I also did not like how you have to sew the bottom and top cuffs, so I changed it to a Foundation Double Crochet 18 and then work two rounds of Front Post Double Crochet, Back Post Double Crochet. This gives a defined cuff, flexibility starting with the foundation double crochet versus a regular chain and foundation round, and eliminates the need to sew up your cuffs.
I found with the first one, your cuffs should be about an inch long.
How to FDC: Chain 3 (counts as a stitch here). Yarn over, insert hook into the first chain, yarn over, pull through, yarn over, pull through first loop (to create foundation chain), (yarn over, pull through two loops on hook) 2x. First chain and double crochet created. Looking at the stitch in your hand, you should see the top of the double crochet to the right, and parallel on the left side, it should look like the opposite side of the beginning foundation chain. You will be working in these stitches on the left. To create the next stitch and each stitch after, yarn over, insert hook under both loops of the foundation chain (left side) yarn over, pull through, yarn over, pull through first loop, (yarn over, pull through 2) 2x.
The pattern was REALLY easy to follow. After the first one, I had ideas in my head of making myself a pair! It is very easy to adjust – start by working a foundation double crochet 1-2″ shorter than the circumference of the your knee/thigh (since the acrylic yarn will stretch!) and then continue working the pattern.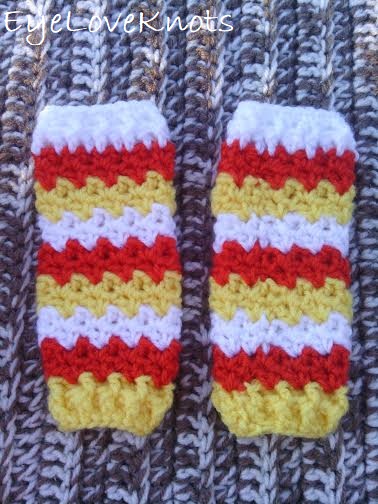 Join the EyeLoveKnots Crafting Community on Facebook to share your creations, and see what others are up to!
Linked Up To…
Make it Monday – Etcetorize
Awesome Things Tuesday – Sowdering About in Seattle
Your Whims Wednesday #185 – My Girlish Whims
239th Inspire Me Tuesday – A Stroll Thru Life
Lou Lou Girls Fabulous Party #29 – Lou Lou Girls
The Sunday Showcase No 264 – By Stephanie Lynn
October 2014 Sharing Time Week 3 – Raising Memories
Yarn Fanatic Party #12 – The Philosopher's Wife
Create Link Inspire Linky Party #47 – The Crafty Blog Stalker
Inspiration Monday Link Party #68 – Scattered Thoughts of a Crafty Mom
Wow Me Wednesday #177 – Ginger Snap Crafts
Hookin on Hump Day #81 – Moogly / Petals to Picots