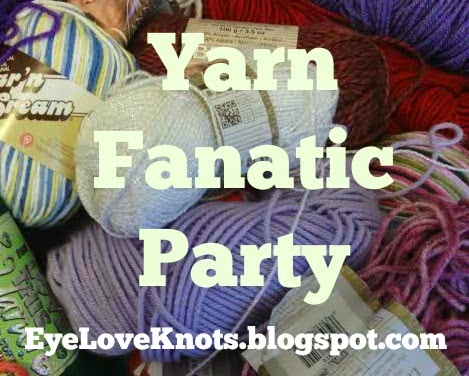 Welcome to the 47th Yarn Fanatic Link Party, and my 30th as co-host, alongside Rachel from The Philosopher's Wife.

A few days late – I apologize! I have just started two new jobs, and ended one and it has taken a bit more out of me, and taken a bit longer to grow accustomed to. Truth be told – I am exhausted. But I have lots of things in the works, and looking forward to sharing them with you all shortly, as well as seeing what you have been working on! I just love all of the beautiful, fun, cute and inspirational pieces and stories.

Since our last party, I've shared the following: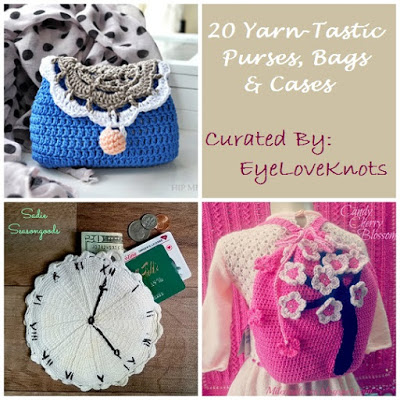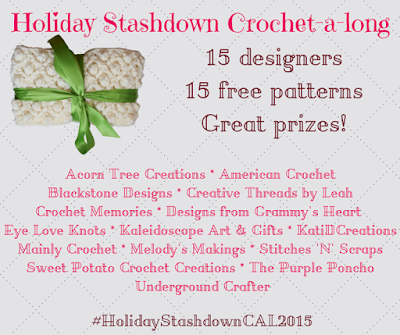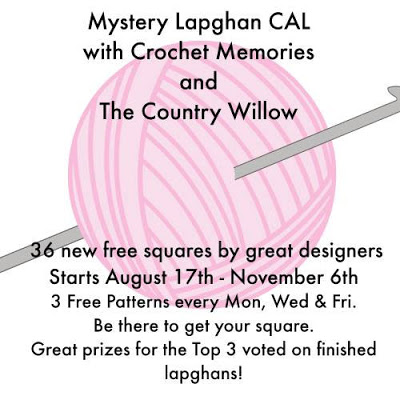 Most Clicked:
From Left to Right, Top to Bottom:

Yarn Tales Tuesday from Crochet is the Way. What an amusing story of how a man saved Jenny's yarn stash, and an very creative idea for drying yarn in an emergency situation.

Easy Knitted Lace Wrap from Chaleur Life. This wrap is knitted up of such a beautiful colorway, and stitch pattern! I will admit, I've never worn a wrap before, nor have I made any, but it's gorgeous! I am not into blocking so I probably won't be making one of these (not to mention the fact that I don't knit, yet – hehe), but that doesn't mean I can't sit and drool over it. Free Knitting Pattern included.

5 Ways to Wear a Crescent Shawl from The Knot Theorist. This is actually quite useful! I would have no idea how to wear a shawl if given one – I would probably try to wear it plain jane around my shoulders. Great post! Jess (of Chaleur Life) – did you see this post?

Le Chale Gris from The Knot Theorist. This shawl is quite beautiful! And! Being made of One Skein, and Low Maintenance make this a must on my list! Link to pattern included.

Lily Pond Afghan from Hakelfieber. I am in LOVE with this Lily Pond Afghan! And I will definitely be making one – perhaps as a gift for Christmas. The colors are really head on – it makes me feel serene and brings back memories of being at my grandparent's house as a child. They lived on a lake and we used to always be out in it, or sitting on the dock admiring the lily pads and minnows in the water.

Have you been featured this week? Make sure to grab your button!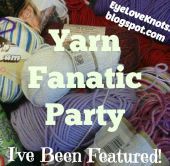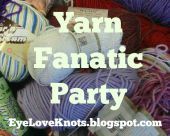 Are you a pattern designer – Crochet, knit, plastic canvas, embroidery, latch hook, pom pom crafts, and other yarny crafts… Or do you design yarn related graphics, shirts, buttons, printables, tote bags? Maybe you are a yarn dyer? Or perhaps you have a really large yarn stash and you are looking to do a de-stashing of them? We are in need of giveaway sponsors for the Yarn Fanatic Party! If you are interested in teaming up with Rachel of The Philosopher's Wife and I to sponsor a giveaway at one of our parties, PLEASE send Rachel an email!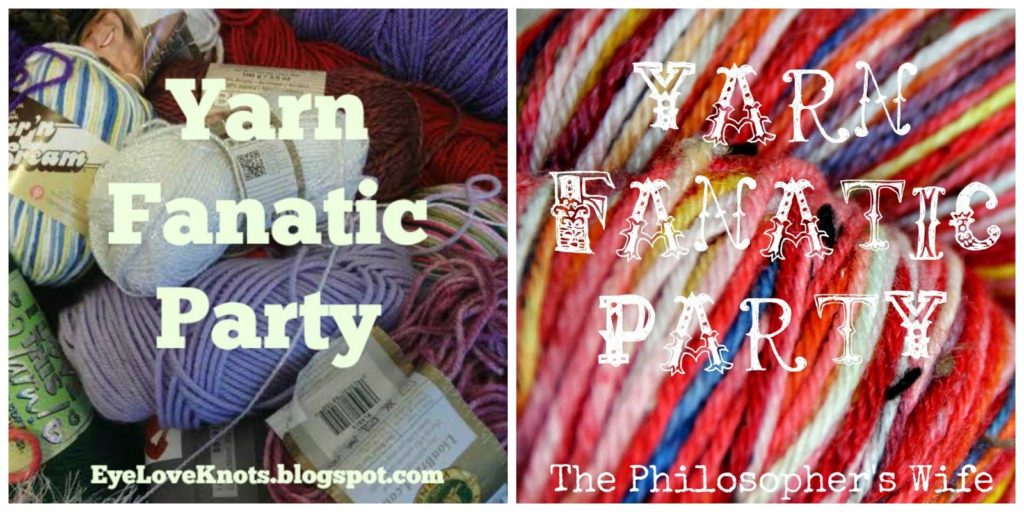 Join the Party!
The Yarn Fanatic Party will begin every Monday afternoon, and run through Sunday night. You have all week and weekend to post your fantastic yarn related projects!
Please share projects that are family friendly, and YARN RELATED; ie Crochet, Knit, with an extension to include Cross Stitch, Needlepoint on Plastic Canvas and Embroidery.
Also make sure you are linking up to your blog post, and just just your blog's home page.
*Become a Follower of the blog where you linked up. Following both is also greatly appreciated!
Alexandra of EyeLoveKnots
Rachel of The Philosopher's Wife
*Check out the other Great Projects that have been linked up!
*Spread the comment love!
Features will be chosen weekly. By linking up, you give us permission to feature your item.
*If you don't have a blog, you can still share with us by creating a Free

Flickr

Account – powered by Yahoo.
Add your projects there, and then come back here with the link for the project.
*Link ups cannot be to Etsy listings or Ravelry pages where patterns are sold. You can link to blog posts, Flickr or Facebook pages, Pins, etc that are directed towards it, but can't directly link to it.
To be clearer though, Raverly pages of finished projects are okay to share. Sorry for the inconvenience! That's per InLinkz guidelines. Thanks!