This is a review of the Swirl Pumpkin crochet pattern designed by Thanks Tiffany. Review done by Jessica Munroe for EyeLoveKnots.
This post contains affiliate links for Etsy, Lion Brand and WeCrochet. If you make a purchase by clicking on them, I make a small commission at no extra cost to you. Thanks for your support!
Find the crochet pattern review below, or click here to purchase the pattern from ThanksTiffany on Etsy!
In a hurry? Pin this for later when you have more time.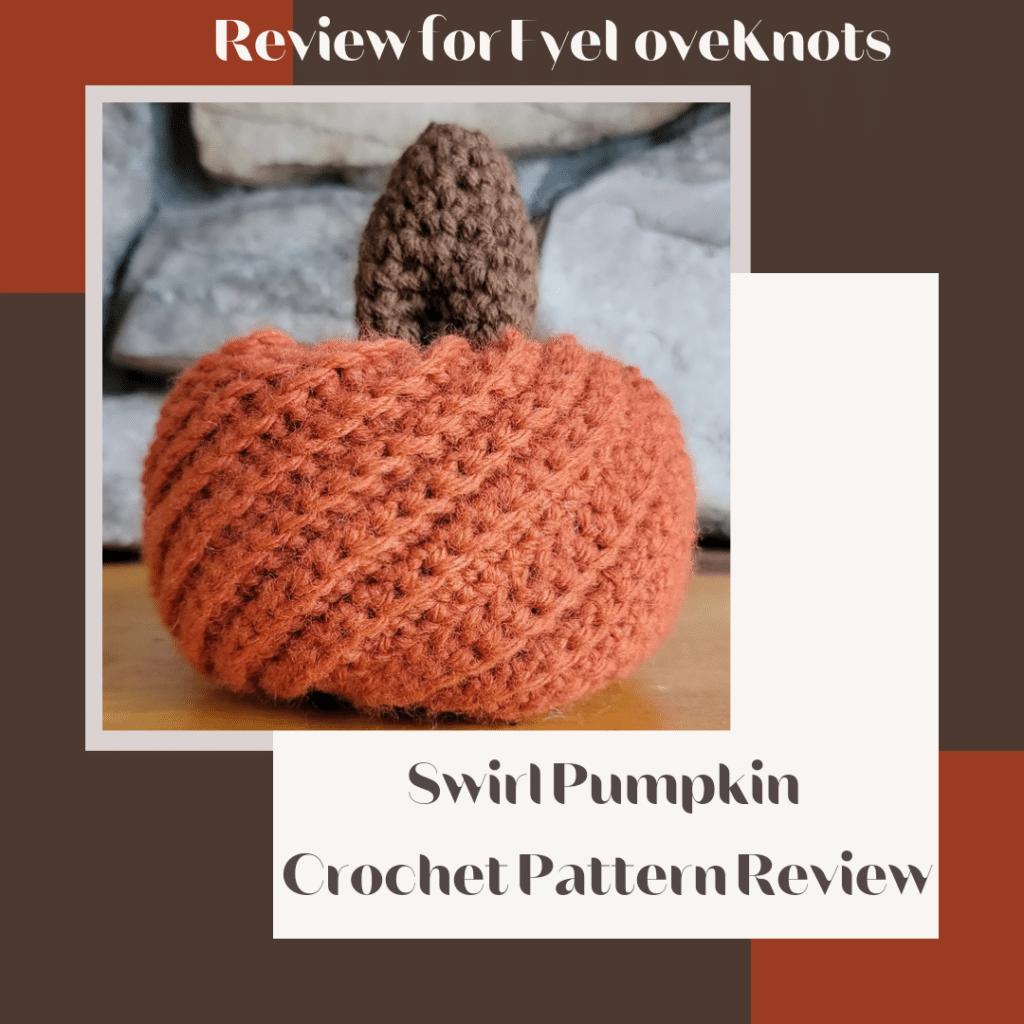 It's me, Jessica with Nice and Knotty. Visit with me on Facebook or Instagram for all kinds of awesome crochet makes and inspiration.
I'll admit it…I'm what you call "basic" when it comes to the fall season. I love pumpkin everything and what you can't make pumpkin, I'll take it as apple cinnamon instead. Each year, I fall victim to the pumpkin spice latte movement and I'm all about the cozy leggings and baggy sweaters of autumn.
All things fall are what's trending right now and I am here for it. I like to try to make a new style of crochet pumpkin each year and when I was scanning the patterns for this year's design, I swooned when I saw the Swirl Pumpkin pattern! I love the simple pattern yet exquisite look of the finished product.
WHAT MATERIALS DO I NEED TO CROCHET a PUMPKIN?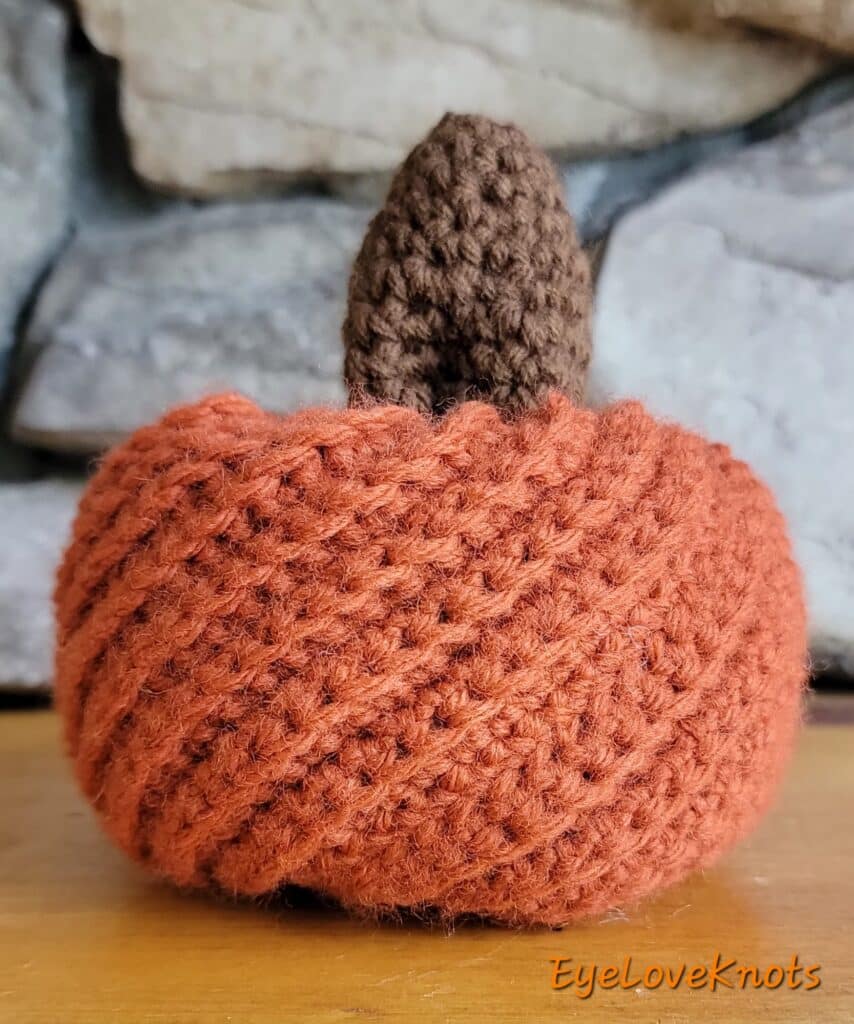 MATERIAL NOTES:
The pattern calls for cotton yarn, but I couldn't find any in the color I wanted. Besides, how do you resist making a pumpkin out of yarn named Pumpkin Spice? The pattern also had the option for inserting cinnamon sticks in the stem instead of poly-fil, but I opted for the stuffing. Lastly, you can add beaded, swirled wire to look like fancy vines, but I didn't add those to this pumpkin.
HOW LONG DOES IT TAKE TO CROCHET a PUMPKIN?
The pumpkin took me about 2 hours to make, including the time to stuff, attach the stem and weave in ends. It is a very simple pattern that repeats over and over so it's just a matter of how quickly you personally crochet (which isn't very fast for me).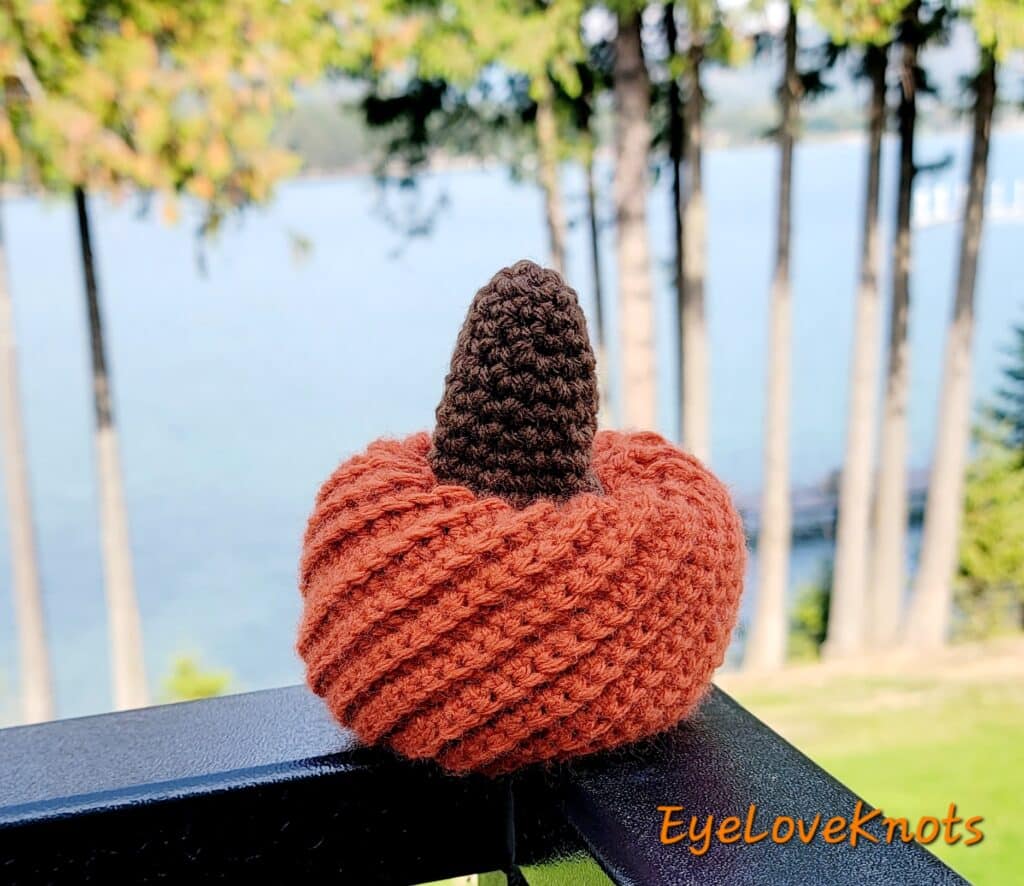 MEASUREMENTS:
The pattern gives the option for 3 different sized pumpkins. I went with the medium size, which works out to be 3 inches tall by 3.5 inches wide.
GAUGE:
This pattern has no gauge. But my personal gauge was 20 single crochet stitches across by 16 rows for a 4-inch square. However, since this pattern is worked in a slant, I wasn't sure if that was the appropriate way to do gauge so I went with a traditional square swatch.
PATTERN NOTES:
This pattern was incredibly easy despite the delicate look with the swirl. I think this may be my top pumpkin pattern so far! I really enjoyed how quick it worked up, how cute and different it is being swirled and I love the designer's ideas of stuffing the stem with cinnamon sticks and adding a wire vine. You could go a step further and add a felt leaf or a crocheted pumpkin leaf to the top for that extra touch!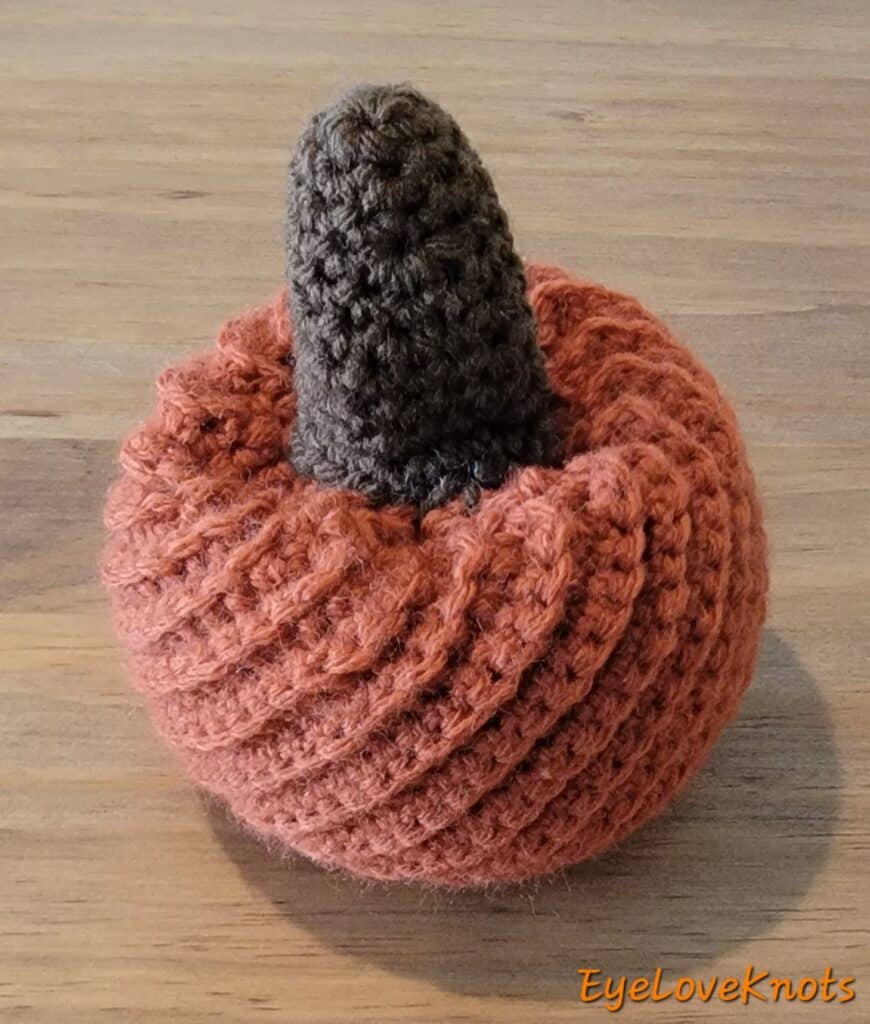 Don't forget to visit with me on Facebook or Instagram for all kinds of awesome crochet makes and inspiration.
Join one of our awesome Facebook groups to share your creations, and see what others are up to!
– Yarn Crafts & Coffee Community
– DIY Home On Rockwood Lane
– Alexandra Lane Lifestyle