This is a free crochet pattern and video tutorial showing for how to crochet a Quick and Easy Curly Vine perfect for all Pumpkin projects!
This post contains affiliate links for Etsy, LoveCrafts and WeCrochet. If you make a purchase by clicking on them, I make a small commission at no extra cost to you. Thanks for your support!
Find the free crochet pattern instructions below, or purchase a printer-friendly, ad-free PDF on Ravelry by clicking here.
In a hurry? Pin it for later when you have some more time.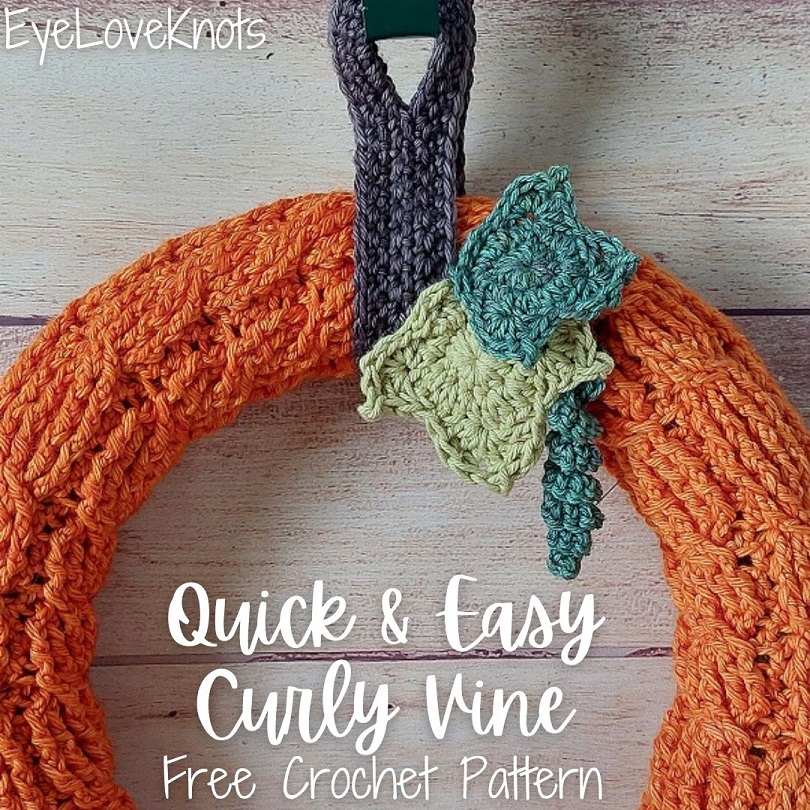 I couldn't make a Pumpkin Wreath without adding a cute little curly vine to go with the leaves! This Quick & Easy Curly Vine is the perfect embellishment for all of your Pumpkin projects!
I've used Emma's Yarn Comfy Cotton DK for my curly vine as I wanted to match it to the Pumpkin Wreath I was making, and this is what I used for one of the Pumpkin Leaves. This is a really lovely, 50/50 blend of cotton and superwash merino wool that is hand dyed at my local yarn shop, Four Purls, in Winter Haven, Florida. It's soft, squishy and beautiful.
Similar yarns are Berroco Vintage DK and WeCrochet Swish DK, but you can use any lightweight yarn for similar results, or switch up the weight of the yarn to get different sizes.
If you would like to grab a free copy of the PDF for this pattern, make sure to check out the Pattern Notes section below.
Ad-Free Printer Friendly PDF:

If you would like a PDF version of this post, you may get one through either my Etsy Shop, Ravelry Shop or LoveCrafts Shop for a small fee. This fee is to compensate for the views lost when you no longer need to return to the blog to for the information, as you will have your own copy. In a hurry? Pin this for later when you have more time!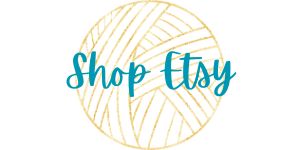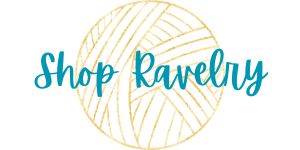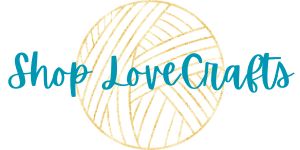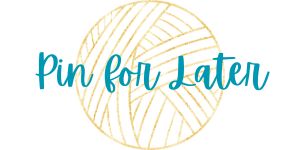 Save this to your Favorites on: AllFreeCrochet, Crochet Pattern Bonanza, DIYideaCenter, FaveCrafts, Cheap Thrifty Living, AllFreeHolidayCrafts, AllFreeChristmasCrafts, Free Crochet Tutorials, The Free Crochet Family, Indie Designers Free Crochet Pattern Directory
What Supplies Do I Need to Crochet a Curly Vine?
Material Note:
You can use any weight yarn with the respective size crochet hook to get varying size curly vines.
How Long Does it Take to Crochet a Curly Vine?
About 5 minutes.
Measurements:
3 1/2″ Long by 3/4″ Wide
Abbreviation (US Term):
Pattern Notes:
There is not a stitch multiple for this project. You can make this larger or smaller by working more chains, or less chains.
For a tighter curl, work 3 stitches into each stitch.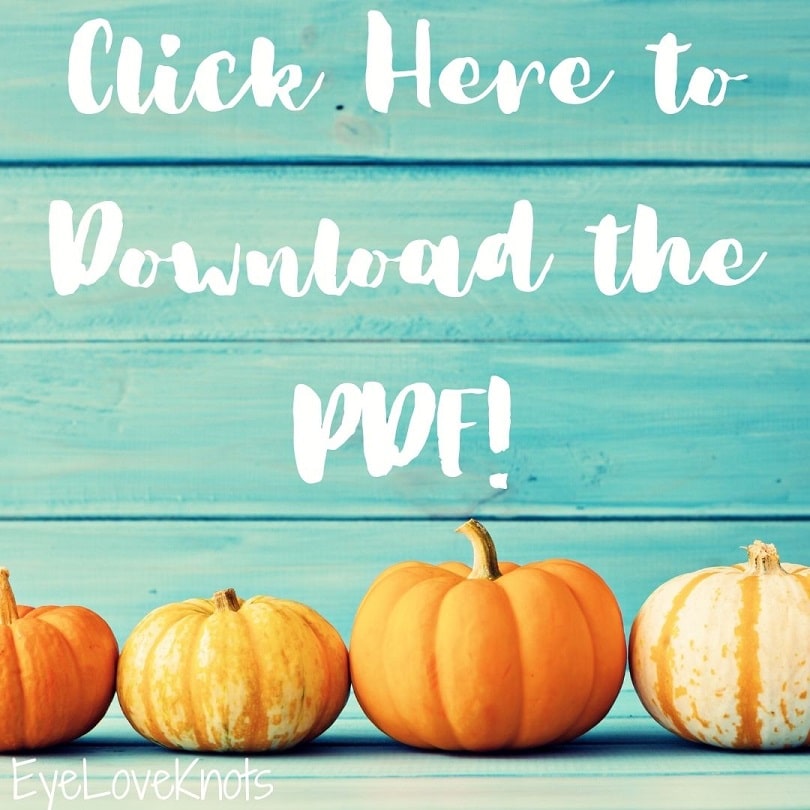 Through 10/11/23 at 11:59pm EST, you can grab a free copy of the PDF for the Quick & Easy Curly Vine on Ravelry using code FREECROCHET202323. I earn my income from the number of pageviews my blog sees, so please do not share the code, but instead share the link to this post so others can find it. Thank you!
Quick & Easy Curly Vine Video Tutorial:
Quick & Easy Curly Vine Written Tutorial:
Chain 31. Work 2 SC into the 2nd chain from the hook, and into each chain all the way across to the end. (60 SC)
If you're going to be sewing the curly vine onto a project, then fasten off with a long tail end to work with, if not, fasten off with a tail end long enough to comfortably weave in.
Weave in initial tail end as normal.
For the second tail end (if you're not using it for sewing), I like to work it a special way to help keep the shaping of the v-shape from the last stitch. Insert your needle from the wrong side (or back side) through the chain that is opposite your last stitch. Pull through, and use your fingers to manipulate the fabric so the fabric lays flat, and the strand lays naturally along the top forming a top leg. Insert your needle from the right side (or front) through the last stitch worked, picking up both loops from the v-shape, and pull through. This creates another leg on the bottom that will blend in with the rest of the stitches. Finish by weaving in as normal on the wrong side of the fabric.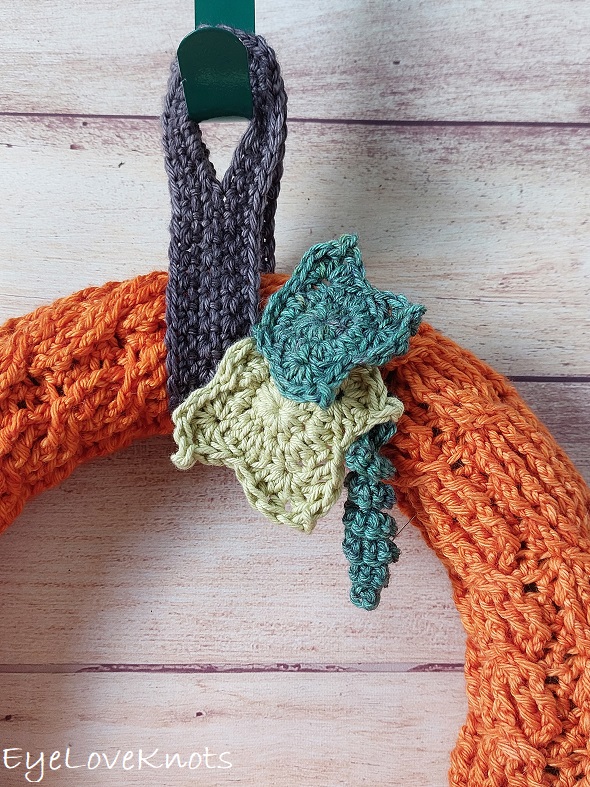 Join one of our awesome Facebook groups to share your creations, and see what others are up to!
– Yarn Crafts & Coffee Community
– DIY Home On Rockwood Lane
– Alexandra Lane Lifestyle