This month's Yarn Crafts & Coffee finds include St. Patrick's Day, Spring, Easter and Summer free and paid crochet patterns.
This post contains affiliate links for Amazon and Etsy. If you make a purchase by clicking on them, I make a small commission at no extra cost to you. Thanks for your support!
In a hurry? Pin this for later when you have more time.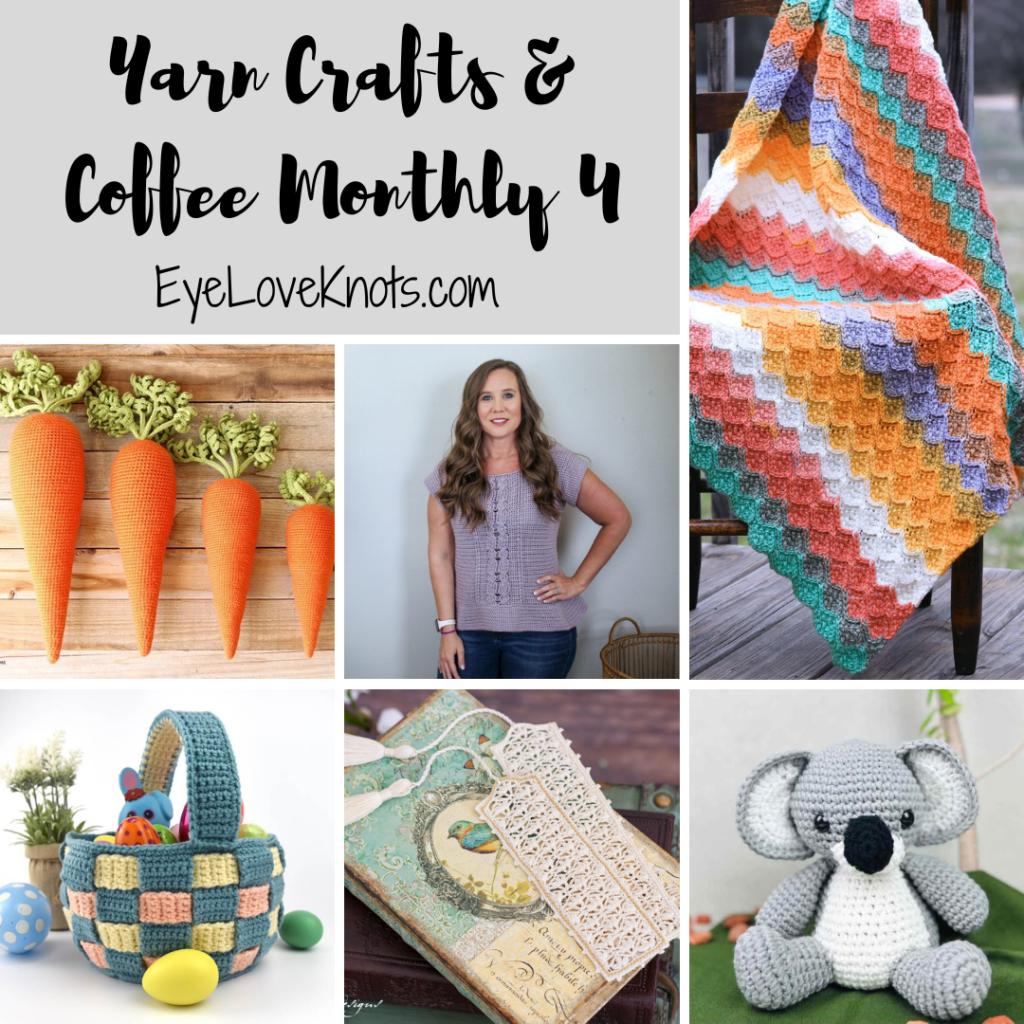 I joined in on a fun crochet Stitch a Day Blog Hop hosted by Sweet Potato 3. My contribution is How to Crochet a Granny Square, and to go along with my photo tutorial, I've been working on a tutorial showing how to change colors. It's taken me a bit longer than expected, but I'm almost done. So many fantastic stitch patterns shared at this blog hop!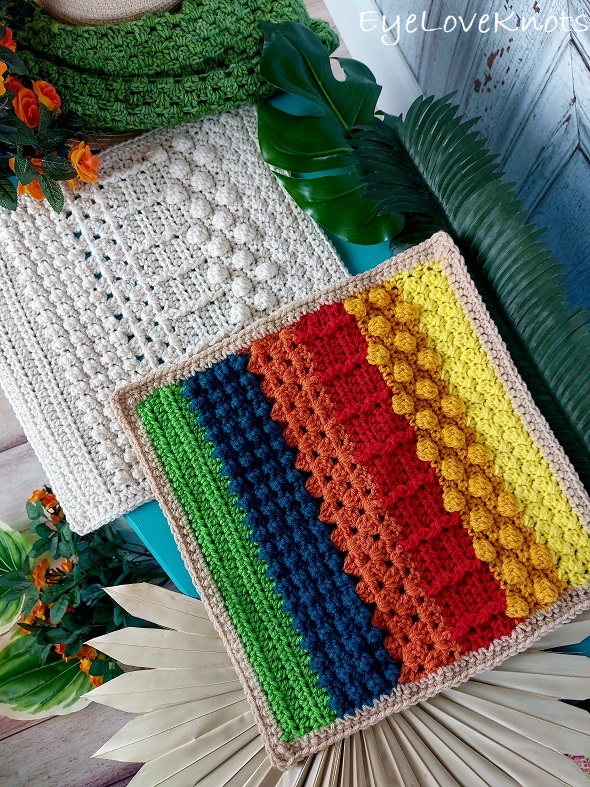 I'm working on revamping my booth (seller ELK) at America's Antique Mall in Melbourne, Florida. I think I've landed on a tropical/retro vibe… sort of Florida meets Hawaii… lake life, beach life, oranges, alligators, etc. I worked up two other versions of my Volume One Afghan Square (free crochet pattern) to test some colors out – this is my retro version, and I think it's so fun! Along with testing colors out, I practiced my photography a bit too. My photos tend to be more boring so I'm so proud of how this came out!
I'm working on an afghan in these same colors using an inset mosaic crochet stitch pattern, better known as my Through the Window series, and you can catch a glimpse on Instagram.
My day job has been keeping me very busy, and I am just pooped lately! In my free time, I've mostly just been cuddling with my sweet cats, crocheting and watching some of my favorite shows (Criminal Minds, Major Crimes, Bones, The Closer, NCIS). I've been wanting to try Bones Coffee for a while now, so I ordered some Oatmeal Cream Pie flavored coffee, and have been enjoying that this week too. Mmm!
I've been working on organizing my craft room closet a bit. Started a month (or two?) ago with boxing everything up so I can pull out some shelves I have in there to gain a little more space, and I'm so ready to finish up this project, and get all of the totes put into the closet, and out of the rest of my home.
I haven't made a ton of progress in my craft room closet in the last couple weeks, but I did order a new card organizing box. I like the ones from Current on Amazon. I have 4 of them – 2 for blank cards, and 2 for cards I've received. They are sturdy, pretty, hold a lot of cards and stack well. If you are a seller, you may want one of these to organize your merchandise cards and/or thank you cards.
DIY Lovers Check Out The Rockwood Lane Weekly
Let's Get to Those Great Finds!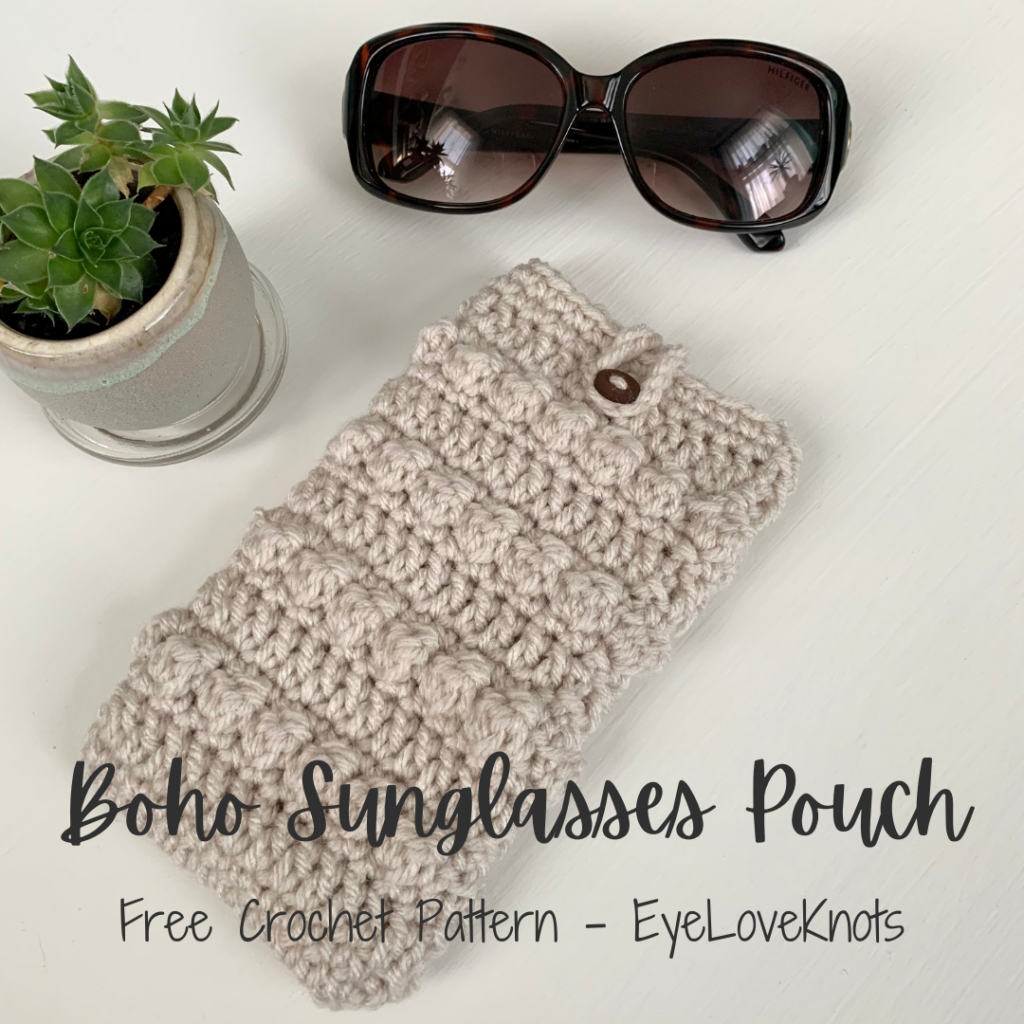 Maggie from Crochet Happens shared a free crochet pattern for the Boho Sunglasses Pouch here at EyeLoveKnots. These are a nice quick make that are great for stashbusting as well as market prepping.
Speaking of market prepping, T & C Crafters has shared an awesome resource! She complied 20 free mini crochet patterns that are perfect for market prepping, or little gifts. They are tried and true with reviews and photos of each one she made, and all the links are provided for you. These are great items for stock up on for Christmas stocking stuffers, Easter, classroom gifts and so much more.
These Large Carrots from Jen Hayes Creations are so fun! Look at the twirly leaves on tops. These are lovely toys if your little likes to play store, kitchen or farmers market, and would also be great decor pieces for Spring and Easter. Free Crochet Pattern included. Want even more sizes? Change up the yarn weight and hook size.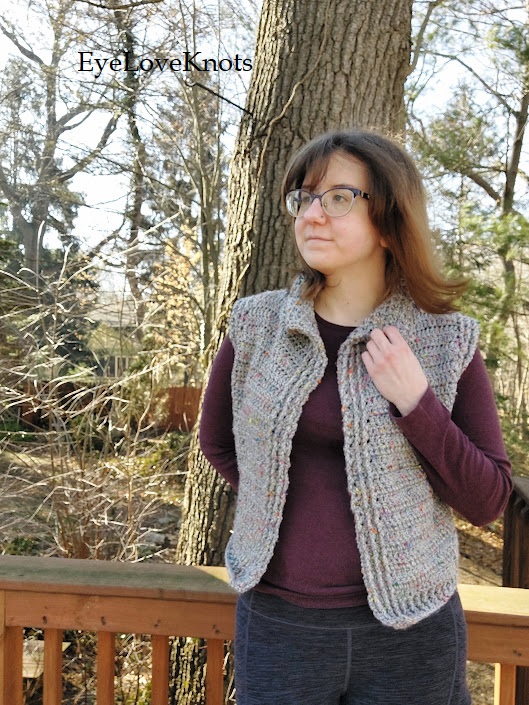 Abby from A Stitch Shy of Normal, has shared a crochet pattern review of the super cute Tolosa Vest here at EyeLoveKnots. The tweed colorway she chose paired with the ribbed stitch pattern is simply lovely!
On my sister blog, On Rockwood Lane, I updated my DIY Rose Crafts post to add 10 more DIYs equaling 60 DIYs in total. While my original inspiration was Rose Day, these are great projects for Valentine's Day, Spring, Mother's Day or just because. This includes some crochet tutorials as well.
I've joined The Unraveled Mitten, and 17 other crochet designers in the 2023 Stash Busting Crochet Along, and I'm so excited to be a part of it! Every other week, a new 12″ afghan square design will be released by a different designer, and in the end, there will be 20 different afghan squares to sew together to create a one of a kind afghan. Get more details, and get all the links to the squares as they're released by visiting with The Unraveled Mitten!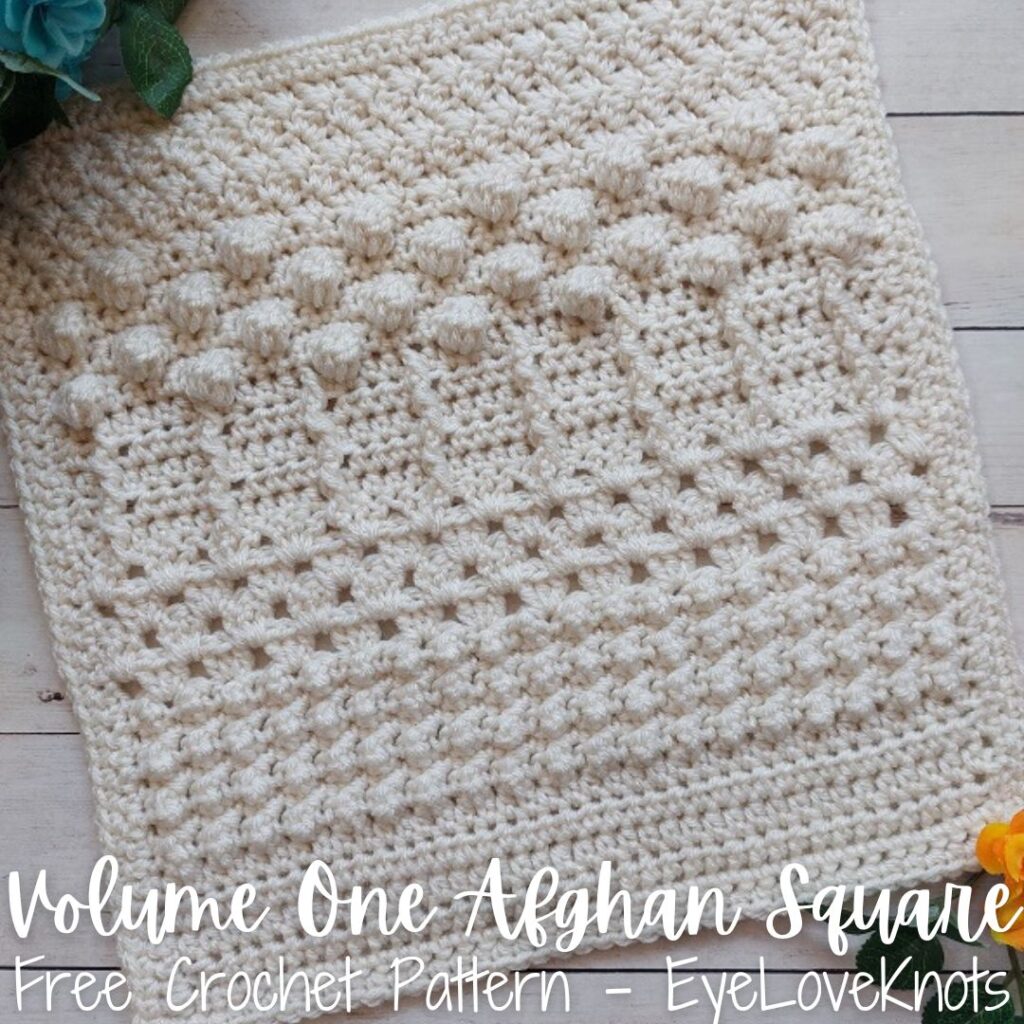 The Volume One Afghan Square is my contribution. This free crochet pattern uses Red Heart Super Saver in the Aran colorway, and combines 6 different stitch patterns together for a stitch sampler style project.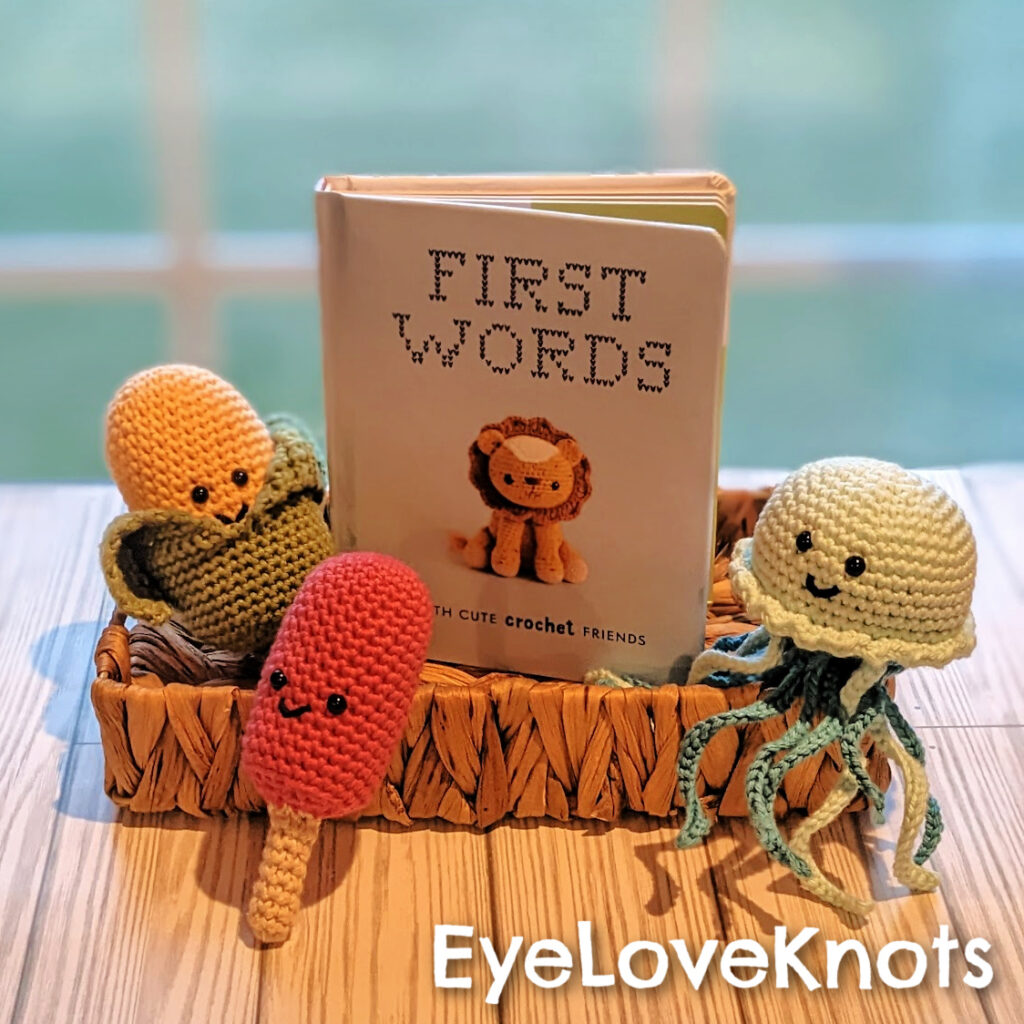 Candace from T & C Crafters has shared a book review for First Words with Cute Crochet Friends by Lauren Espy, published by Blue Star Press here on EyeLoveKnots. She made several of the projects from the book, and other books from Lauren, and she and her daughter really enjoyed reading this book together alongside all the cute little creatures.
On my sister blog, Cre8tion Crochet, I've shared a free crochet pattern for the Through the Window Clutch. This clutch has been worked using a mosaic crochet pattern, and it's become one of my favorites. To me, it resembles a window pane, and we're looking out of it. It's been worked in Lily Sugar n Cream yarn in the Mod Blue and Ecru colorways, but my favorite way to work this stitch pattern is with a variegated yarn and a coordinating solid over top.
I love all the designs from Celtic Knot Crochet. She shares so many creative ways to work up a Celtic Knot, including this Celtic Knot Scrubbie, which includes a free crochet pattern & video tutorial. If you haven't tried Hobby Lobby's Scrub-o-logy Yarn before, I highly recommend it for kitchen scrubbies! I personally use it for my kitchen scrubbies, and they are best sellers in my shop too.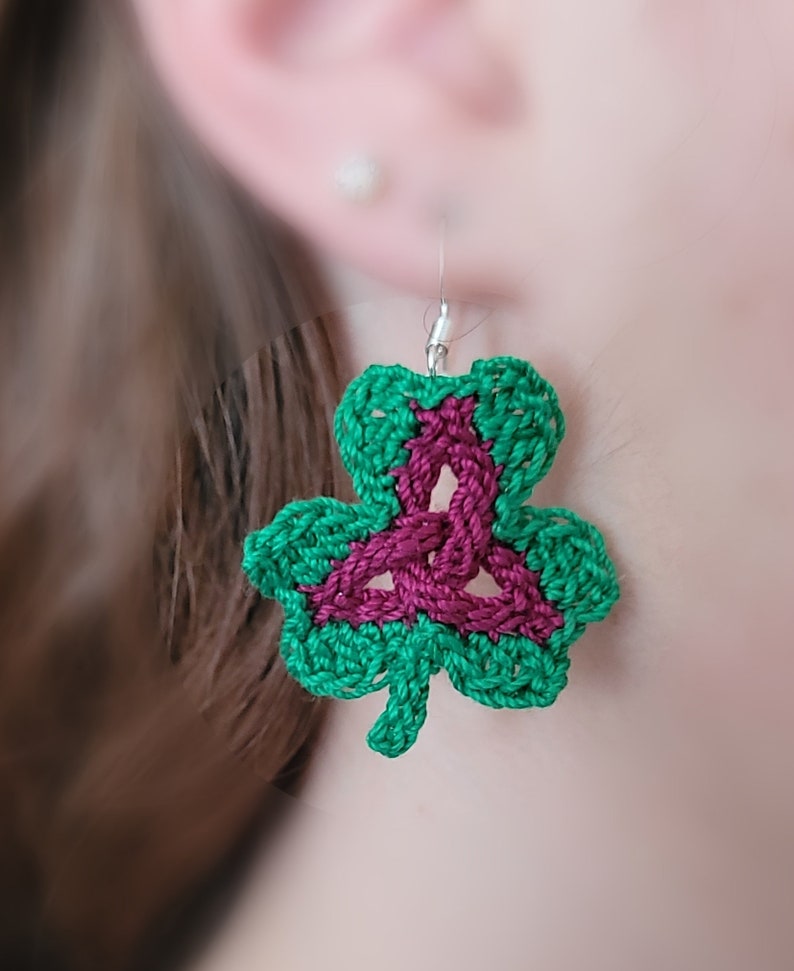 Jennifer of CelticKnotCrochet has also shared a crochet pattern for a pair of lovely Celtic Shamrock Earrings on Etsy. I love wearing earrings that are themed to the time of year. These are perfect for Spring and St. Patrick's Day, and you can experiment with colors inside the shamrock to match different outfits better.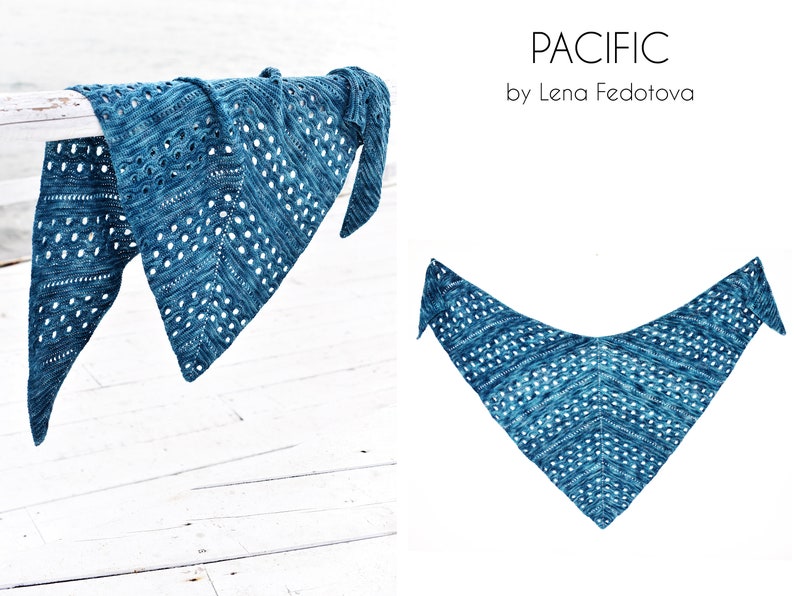 Lena of Cup of Stitches just released a beautiful triangle shawl crochet pattern on Etsy. The lacy stitch pattern paired with the color of Malabrigo Arroyo makes me think of waves, and has me dreaming of the beach! Malabrigo Arroyo is a lovely #2 sport weight, 100% superwash merino wool making this a cozy scarf. If you wanted something better for warmer weather, try Lion Brand Coboo Yarn.
Need a baby shower gift? This Front Loop Single Crochet Baby Blanket from CrochetnCrafts would be perfect! Working in the front loop produces such a nice visual ridge line in the fabric, and I just love it! It's worked in a lightweight #3 yarn, and while it looks super cute in this variegated yarn, it would also be really lovely in a solid color.
Are you participating in the Animal Square CAL hosted by Repeat Crafter Me? March's free square crochet pattern is this roar-some Lion. These little squares would be great stashbusters, and would be nice in an afghan, in a throw pillow, in a sensory book, as wall art, and so much more!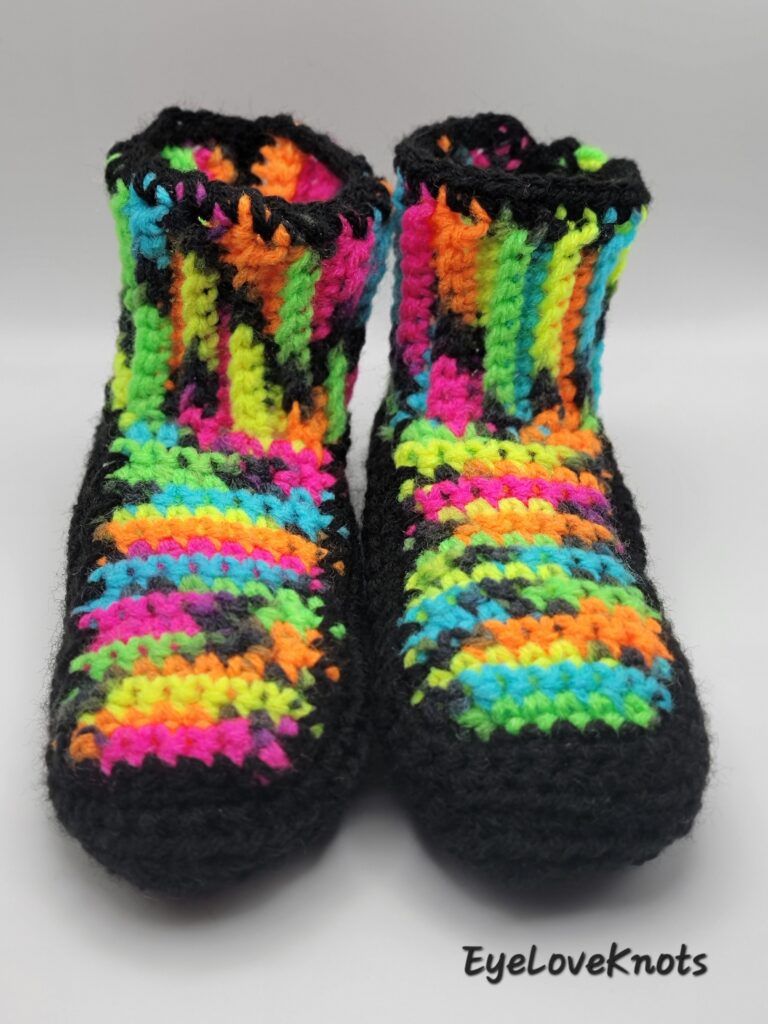 Jessica of Nice and Knotty shared a crochet pattern review for some fun, rainbow colored slipper boots here on EyeLoveKnots. They were worked in Red Heart Super Saver, which is a really nice yarn to make slippers with. I've made myself several pairs. This yarn wears and machine washes well, and is nice and cozy.
Over on my sister blog, Cre8tion Crochet, Carrie from Mountain Momma Crochet has shared a crochet pattern review of this fun Chunky Cat Ear Beanie. Cozy and cute!
On my sister blog, Cre8tion Crochet, Emily of Crochet Aweigh shared a crochet pattern review for this Alice Dress. She and it are simply gorgeous, and now I think I need one for myself! What color though?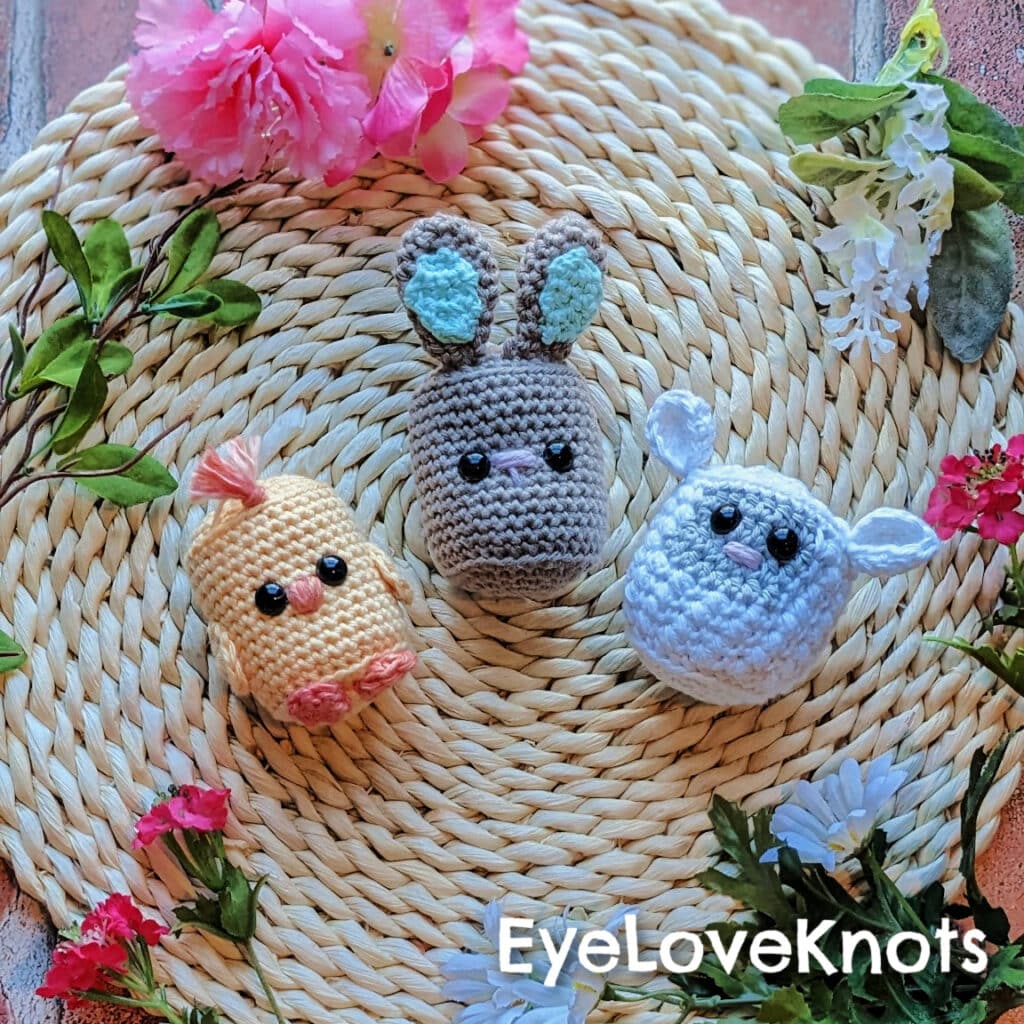 Here on EyeLoveKnots, Candace of T & C Crafters has shared a crochet pattern review for the most adorable little Spring Shakers! I find the shaping to be so neat, and I see endless animal possibilities!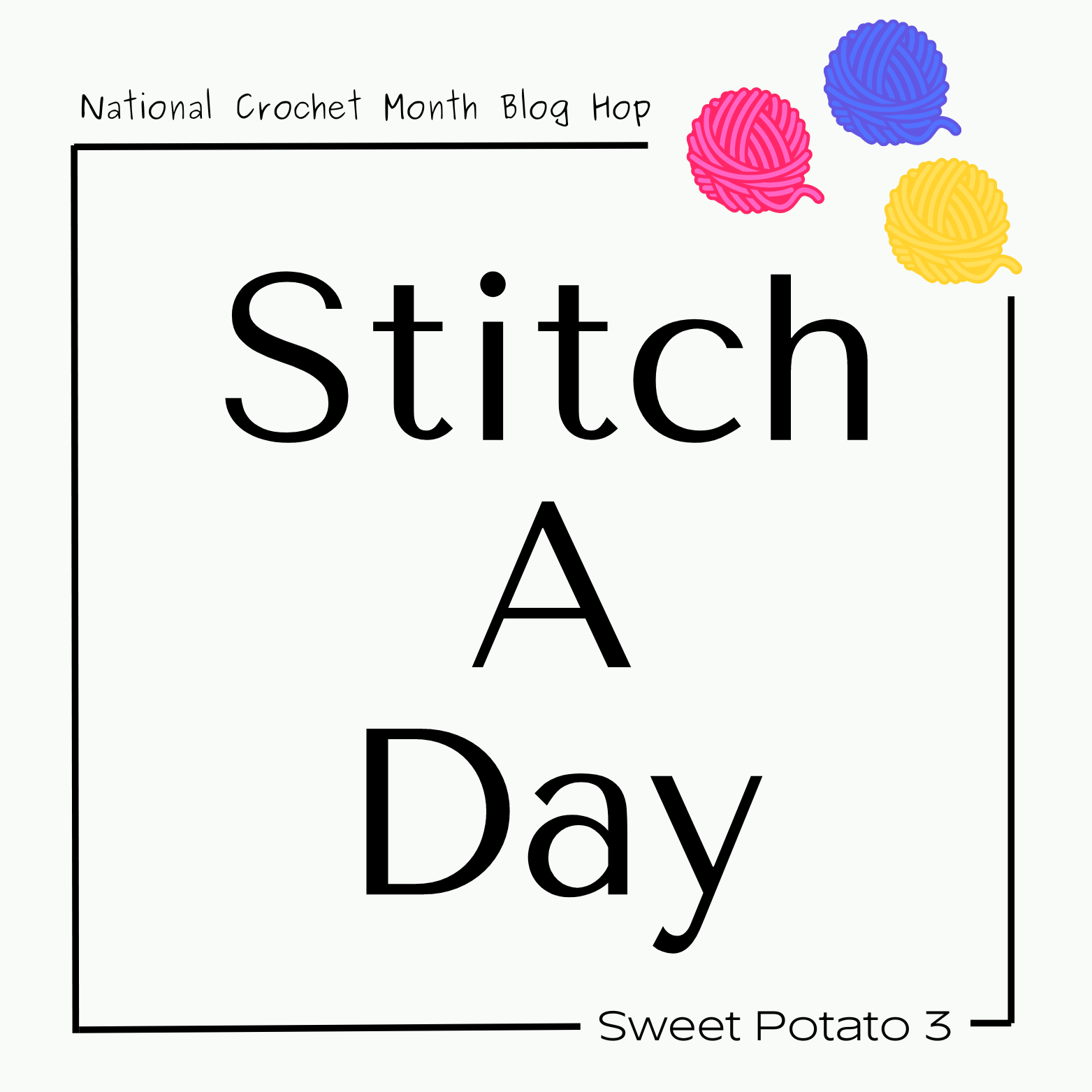 The Month of March brings to us National Crochet Month (and National Craft Month too)! In honor of this, Sweet Potato 3 is hosting the Stitch a Day Blog Hop, and I am excited to join in! I've seen a preview of what's to come, and I am loving it already! Each tutorial will have a full photo tutorial and video tutorial. Make sure to visit with her for all of the details and links to each tutorial as they go live.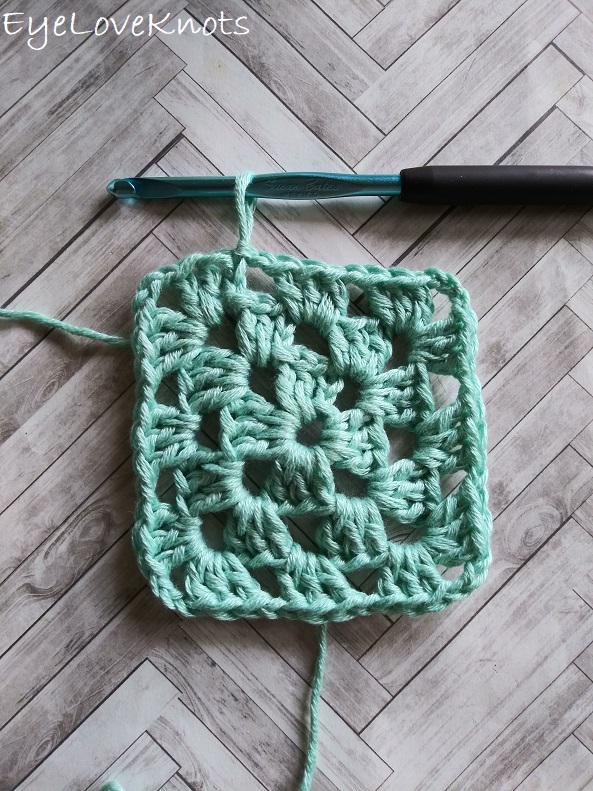 My contribution is How to Crochet a Granny Square. I just love this classic square, and have 10 ideas for using them too!
The lacy nature of this Clover Shaped Cloth from Moogly Blog is lovely! This free crochet pattern begins with heart shapes later assembled. They'd make lovely coasters individually, or as an applique too.
I just love the cabling on this Queensland Beach Headband that Tomiko from Kiku Corner has knit up, and she shares a pattern review with us along with the link to the paid pattern.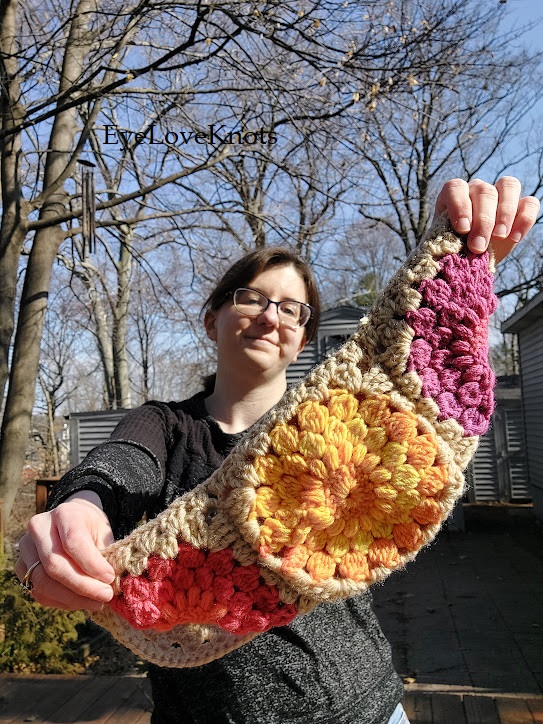 Abby of A Stitch Shy of Normal has shared a crochet pattern review for a super cute and trendy Juniper Festival Crossbody Bum Bag. I love the bright and cheerful colors she picked for her flowers.
On my sister blog, Cre8tion Crochet, Maggie of Crochet Happens shared a crochet pattern review for the sweetest little Bitty Boho Bag. She also includes a photo tutorial showing how to add a fabric lining.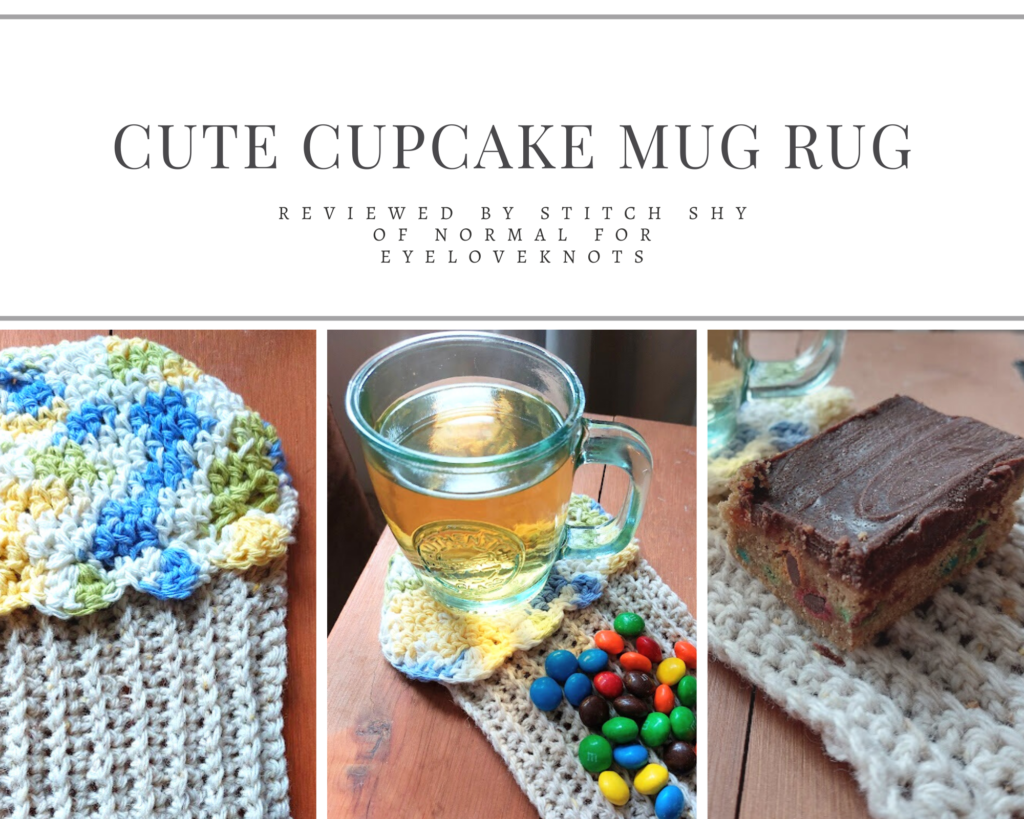 Abby of A Stitch Shy of Normal has shared a crochet pattern review for a Cute Cupcake Mug Rug. I love the idea of having different types of cupcakes for different times of the year.
Honored to have my Lily's Floral Mug Rug featured in this collection of Spring Crochet Patterns curated by Regina of Regina P Designs.
Kristi of Mason Jar Yarn Designs was so kind as to include my Grace Tinley Infinity Scarf in this collection of 20 Free Crochet Patterns Featuring Hand Dyed Yarn. My yarn, Emma's Yarn Washable Worsted, comes from Four Purls Yarn Shop located in Winter Haven, Florida, and it's one of my all time favorite yarns to work with.
Guys, you don't know this about me, but I love chickens, and actually had pet chickens growing up
So this Chicken Themed Crochet Pattern Round Up from Kathy's Kozies is really special to me, and I'm honored to have my Chicken [Butt] Coasters included.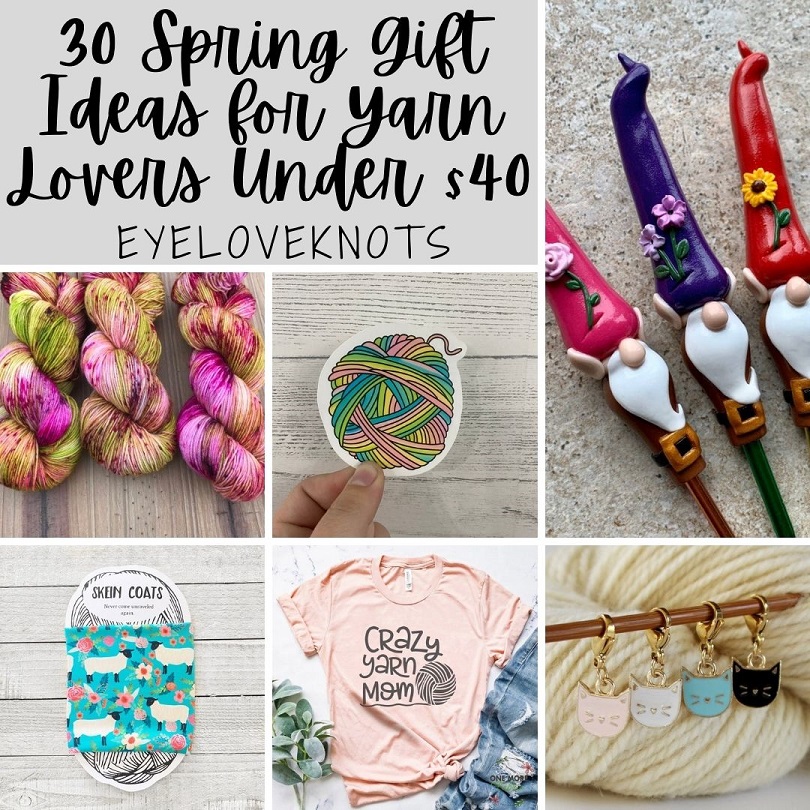 I searched around Etsy for some items that yarn lovers use everyday, but with more of a cheerful Spring twist to them, and put together this collection of 30 Spring Gift Ideas for Yarn Lovers Under $40.
On my sister blog, Cre8tion Crochet, Kami Jones shared a crochet pattern review for this Susie Blossom Scarf. She says, "It is so full of amazing texture! Make it separately or together with the Susie Blossom Ear Warmer for the perfect set."
Also on my sister blog, Cre8tion Crochet, Carrie of Mountain Momma Crochet has shared a crochet pattern review for the Meridale Scarf. She says, "I love any excuse to break out the Red Heart – Roll With It Melange. There are so many different color varieties, you are sure to find one you love. My problem is I love them all. This textured scarf was the perfect make to show off the beautiful color changes in this colorway. The pattern is easy to follow and works up quickly!"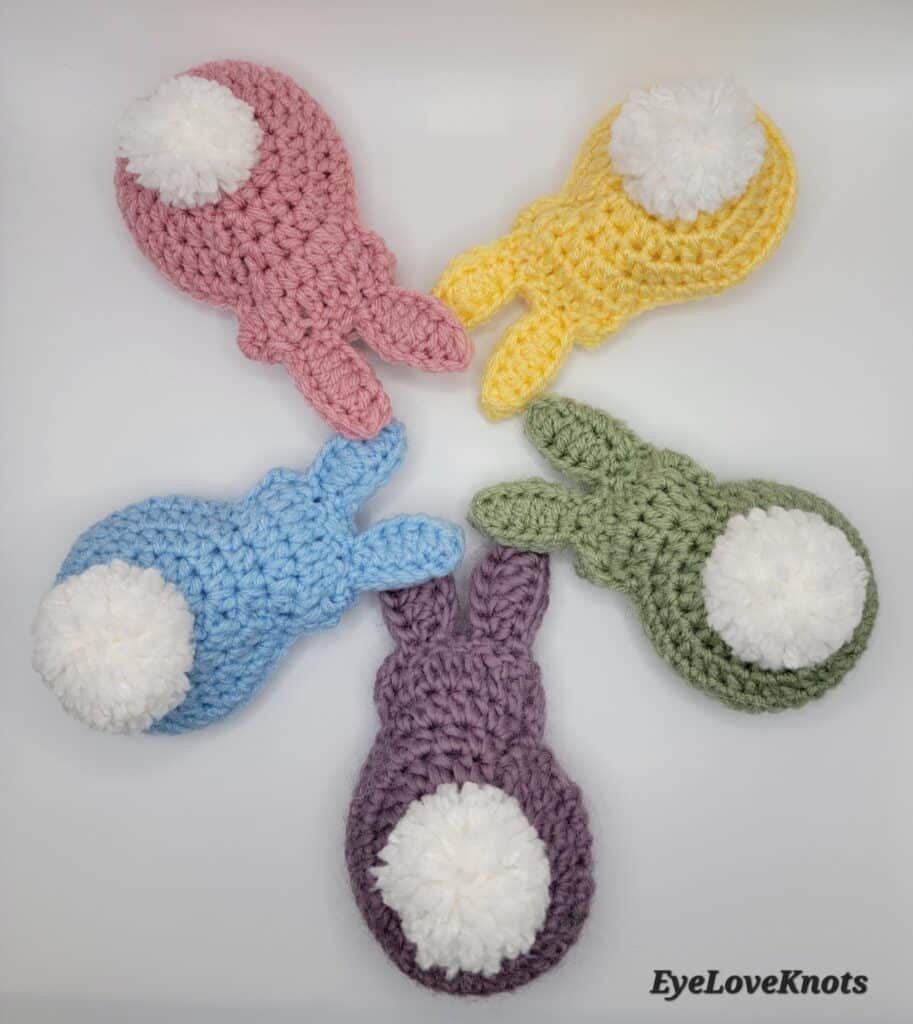 On my sister blog, EyeLoveKnots, Jessica of Nice and Knotty shared a crochet pattern review for an adorable Easter Bunny Garland. She says, "There are multiple uses and variations for this pattern! You can make little bunny centerpiece, use them as mantle or shelf décor, string them together to make a garland or even use them as bunny toys to stuff in Easter baskets. I chose to make the garland with them, and I am going to use it to decorate the front of my desk at work."
Candy of Meladora's Creations has shared a free crochet pattern for this stunning Feather Butterfly Shawl. Lovely in this cake yarn, but would be beautiful in a solid color as well.
I love the woven design of this Classic Easter Basket (free crochet pattern). Add more repeats and leave off the handle to make a variety to use around the house.
This C2C Carnival Blanket (free crochet pattern) from Lovable Loops is gorgeous! My mom and I go to the fair every year, and the ferris wheel is always a must on my list. Fun theme for a nursery or kid's room, but I would also love to have a version of this for me.
Knitters, this Mignonne Shawl pattern from sootango's is for you! This paid pattern is available via Ravelry. The ruffle on the edge is such a lovely detail, and I love that it brings the gold color down into it.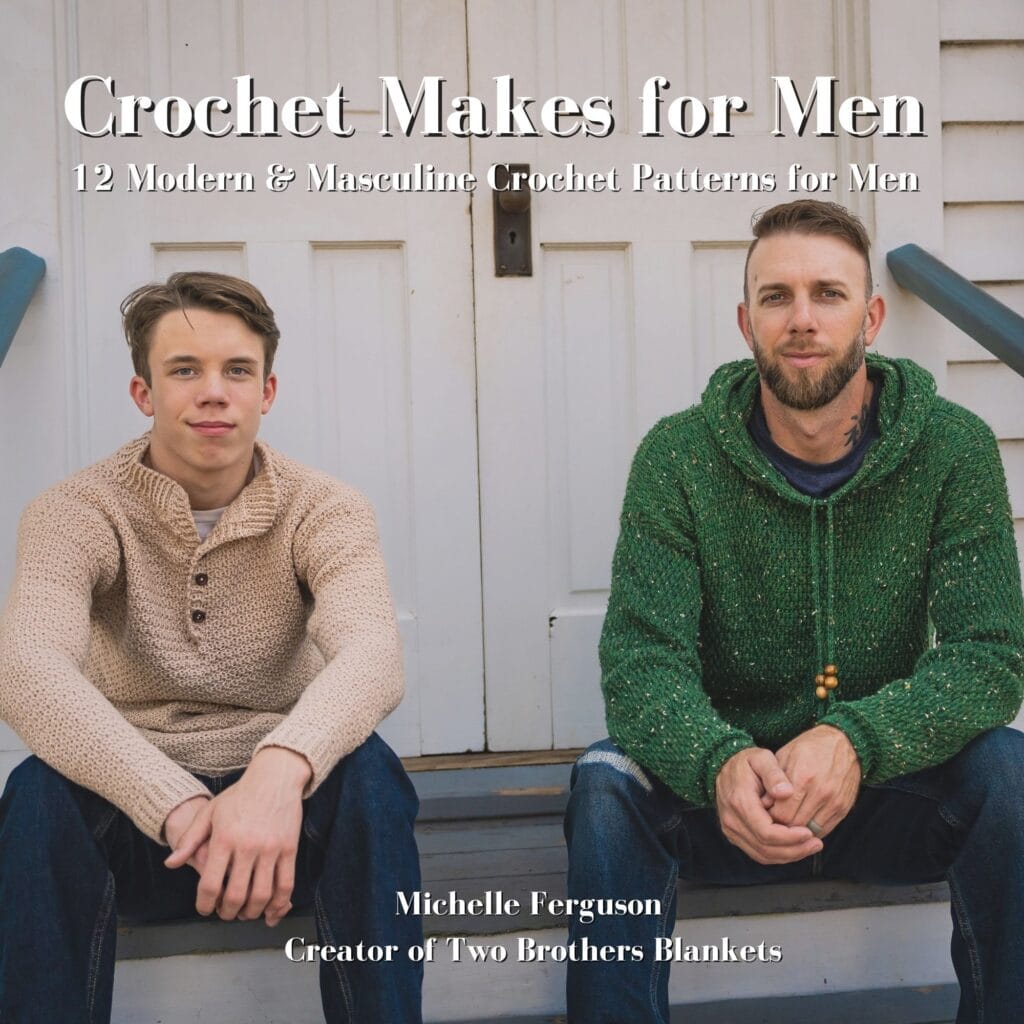 Michelle of Two Brothers Blankets has released a book including 12 Crochet Makes for Men! So exciting! And such great, modern designs. Grab a copy of this book on Amazon either for Kindle or Paperback, or a special signed copy from Two Brothers Blankets directly.
As the weather warms up, it's the perfect time to pull out the crochet thread, and work up a Vintage Lace Bookmark (free crochet pattern) by Kirsten Holloway Designs to go into that book you'll be bringing to the beach with ya.
Kim of Make it Crochet has shared a free crochet pattern for the Treads Scarf. I love the arrow look of the stitch pattern. It's worked similarly to inset mosaic crochet (over the front of the fabric into the skipped stitches), but don't let that scare you. It's worked in simple chains and single and double crochets with a few treble crochets thrown in there, but they're worked similarly to double crochets. Easy to create this stunning scarf.
Mistie of American Crochet has shared a beautiful, lacy poncho perfect for Spring, Summer and Fall! The Flying Butterfly Poncho is a paid crochet pattern available via Ravelry.
Michelle of Two Brothers Blankets shared the Cabled Peplum Tee. Look at all the beautiful little details in this top! And if you wanted to turn this into a dress, it would be so easy to continue working repeats to your desired length. Grab a copy of this crochet pattern on Etsy.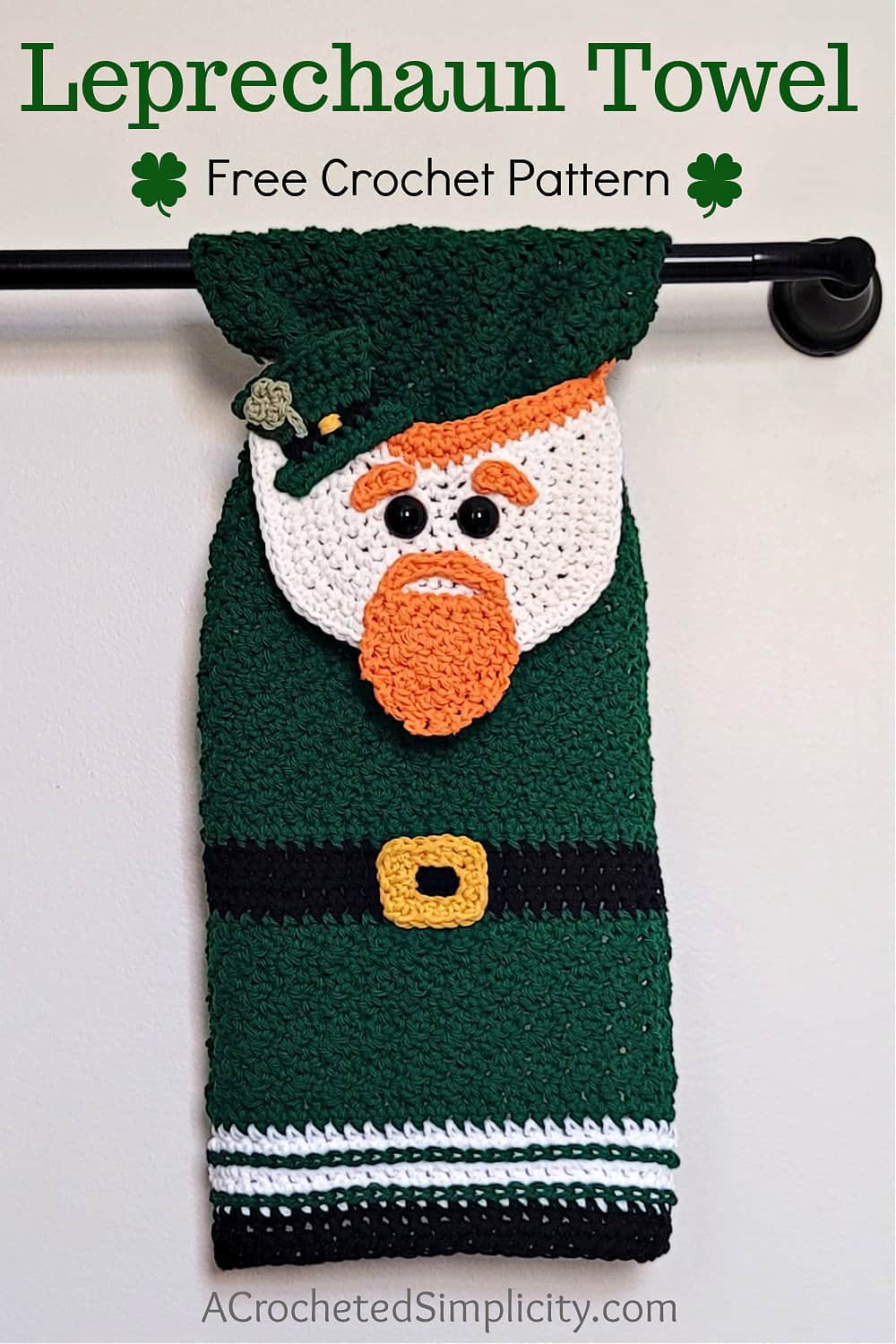 I have enjoyed A Crocheted Simplicity's keyhole hand towel series – complete list towards the top of this post. Joining them is this handsome Leprechaun (free crochet pattern).
Rachel of Desert Blossom Crafts has shared a free crochet pattern for this sweet Kaley the Amigurumi Koala. And just in time for International Wild Koala Day, which is May 3rd.
I fell in love with an afghan I spotted at a flea market about 8 years ago, and it was similar to this Cable Stitch Shawl (free crochet pattern) from Kim of Make it Crochet so this shawl won my heart over immediately. The bobbles are such a fun touch to pair with a cozy cable.
Cadbury Eggs are one of my favorite treats! And it works out perfectly for my birthday being March 23rd that they're in stores. This cute Easter Egg Chick (free crochet pattern) from Ling of Hooked on Patterns is designed to go over top of a Cadbury Egg, but could also be used as a pencil topper.
Sara of Darling Maple Designs has shared a free crochet pattern for a sweet Lil' Bitty Bear. I love the big flower in the ear! A bow would be cute too.
To go with the Lil' Bitty Bear, Sara of Darling Maples Designs also shared a free crochet pattern for a Lil' Bitty Bunny. I love the way she used variegated yarn for the inside of the ears.
Tunisian crocheters, look at this stunning Dragon Scales Baby Blanket (free crochet pattern) from Kim of Make it Crochet!! Wow!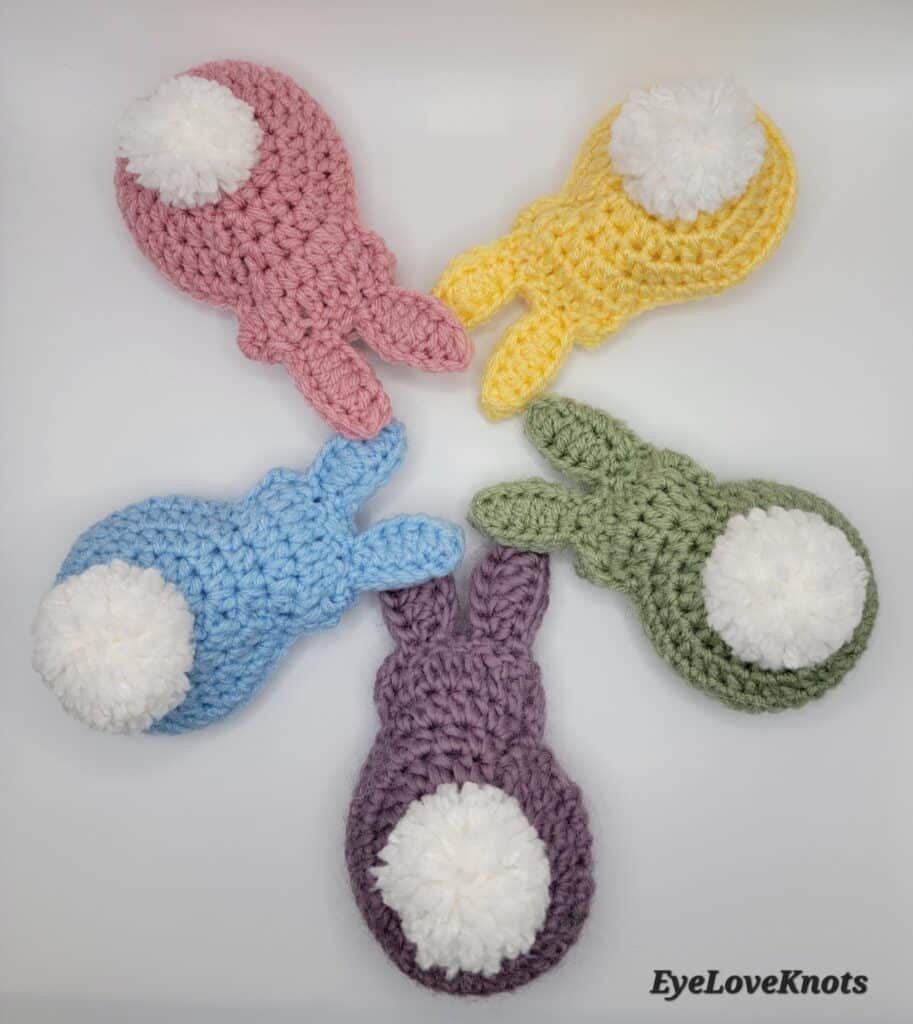 Jessica of Nice and Knotty shared a crochet pattern review for an adorable Easter Bunny Garland. She says, "There are multiple uses and variations for this pattern! You can make little bunny centerpiece, use them as mantle or shelf décor, string them together to make a garland or even use them as bunny toys to stuff in Easter baskets. I chose to make the garland with them, and I am going to use it to decorate the front of my desk at work."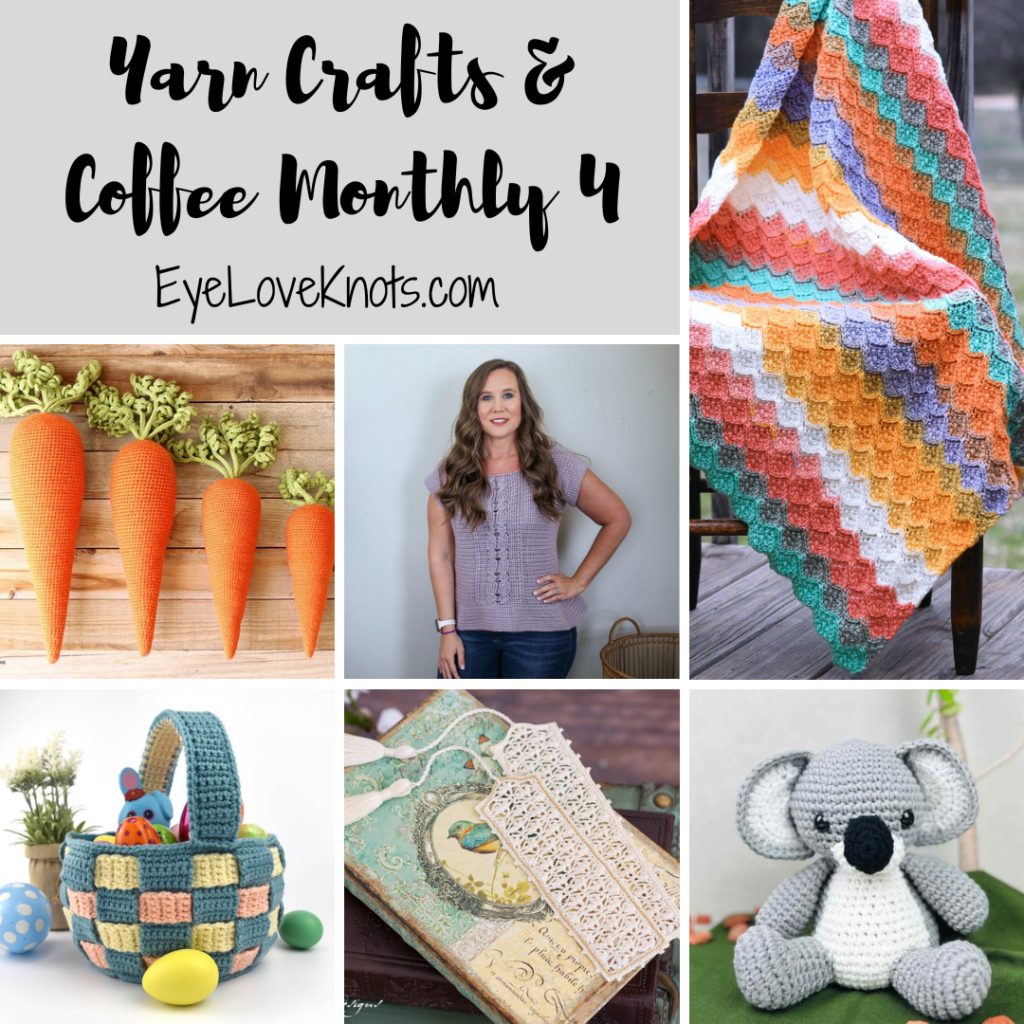 Join one of our awesome Facebook groups to share your creations, and see what others are up to!
– Yarn Crafts & Coffee Community
– DIY Home On Rockwood Lane
– Alexandra Lane Lifestyle
Linked Up To…
Handmade Monday #322 – Sum of their Stories
The Really Crafty Link Party #360 – Keeping it Real
You're the Star Blog Hop – Decor Craft Design
Happiness is Homemade 474 – Decor Craft Design
Hello Monday – Pink Lady
Anything Goes Linky 373 – My Random Musings
Craft Schooling Sunday – Creative Jewish Mom
Sundays on Silverado #140 – The House on Silverado
678th Inspire Me Tuesday – A Stroll Thru Life
Fabulous Party 471 – Lou Lou Girls
The Happy Now Blog Link- Up #368 – JENerally Informed
Grace at Home No. 504 – Imparting Grace
Crafty Creators Linky Party #63 – Life as a LEO Wife
Create, Bake, Grow & Gather Party #567 – Shabby Art Boutique
Funtastic Friday Link Party #432 – Simply Beautiful by Angela
A Morning Cup of Joe – The Cottage Market
Pink Saturday – How Sweet the Sound
Wednesday Link Party #343 – Grandma's House We Go
Wonderful Wednesday Blog Hop – My Life Abundant