This month's Yarn Crafts & Coffee finds include Spring, Summer and Fall free and paid crochet patterns, and a free knitting pattern for a cozy cardigan.
This post contains affiliate links for Etsy. If you make a purchase by clicking on them, I make a small commission at no extra cost to you. Thanks for your support!
In a hurry? Pin this for later when you have more time.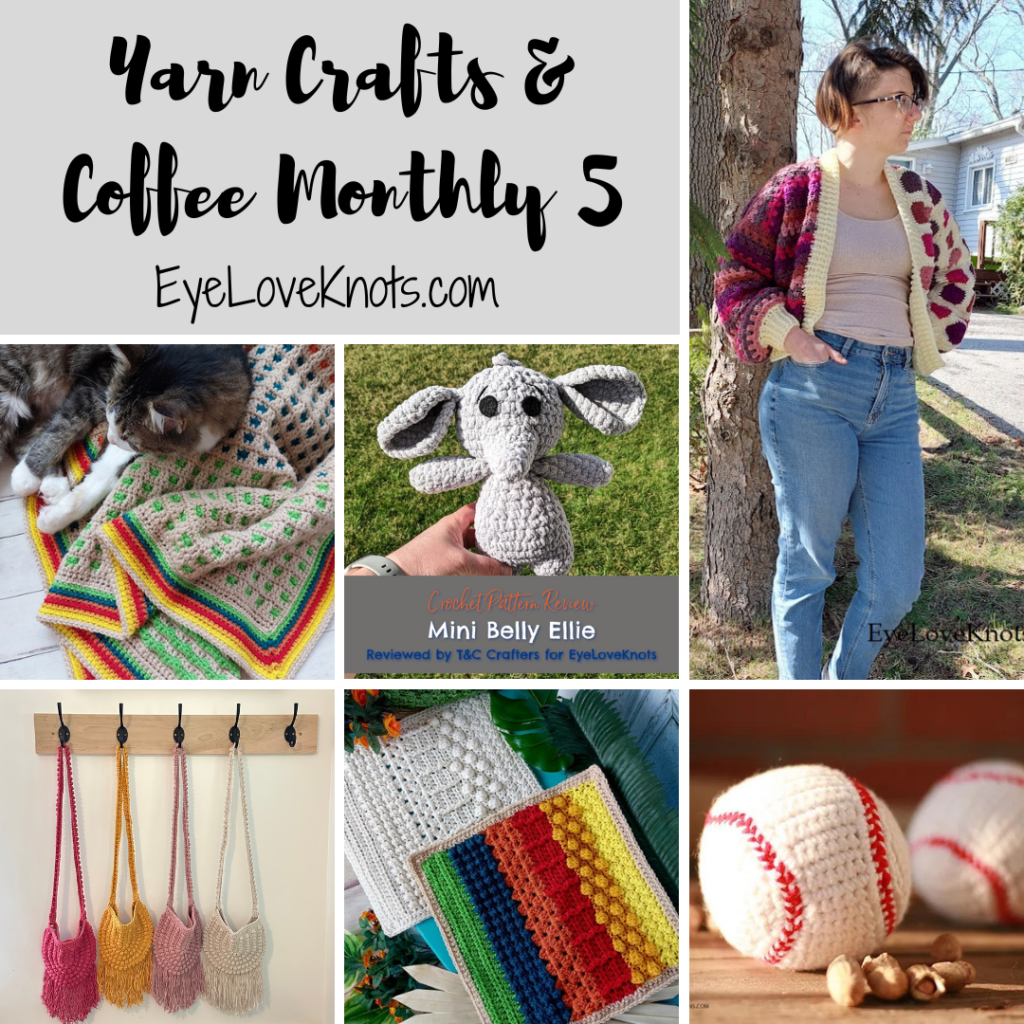 Happy May! I cannot believe it's May already! This year has just been flying by. I even saw Fall decorations up in Hobby Lobby when I visited a few days ago. I know many of you will say it's too early for it, but it warms my heart, and makes me so happy to see all the cozy colors and decor.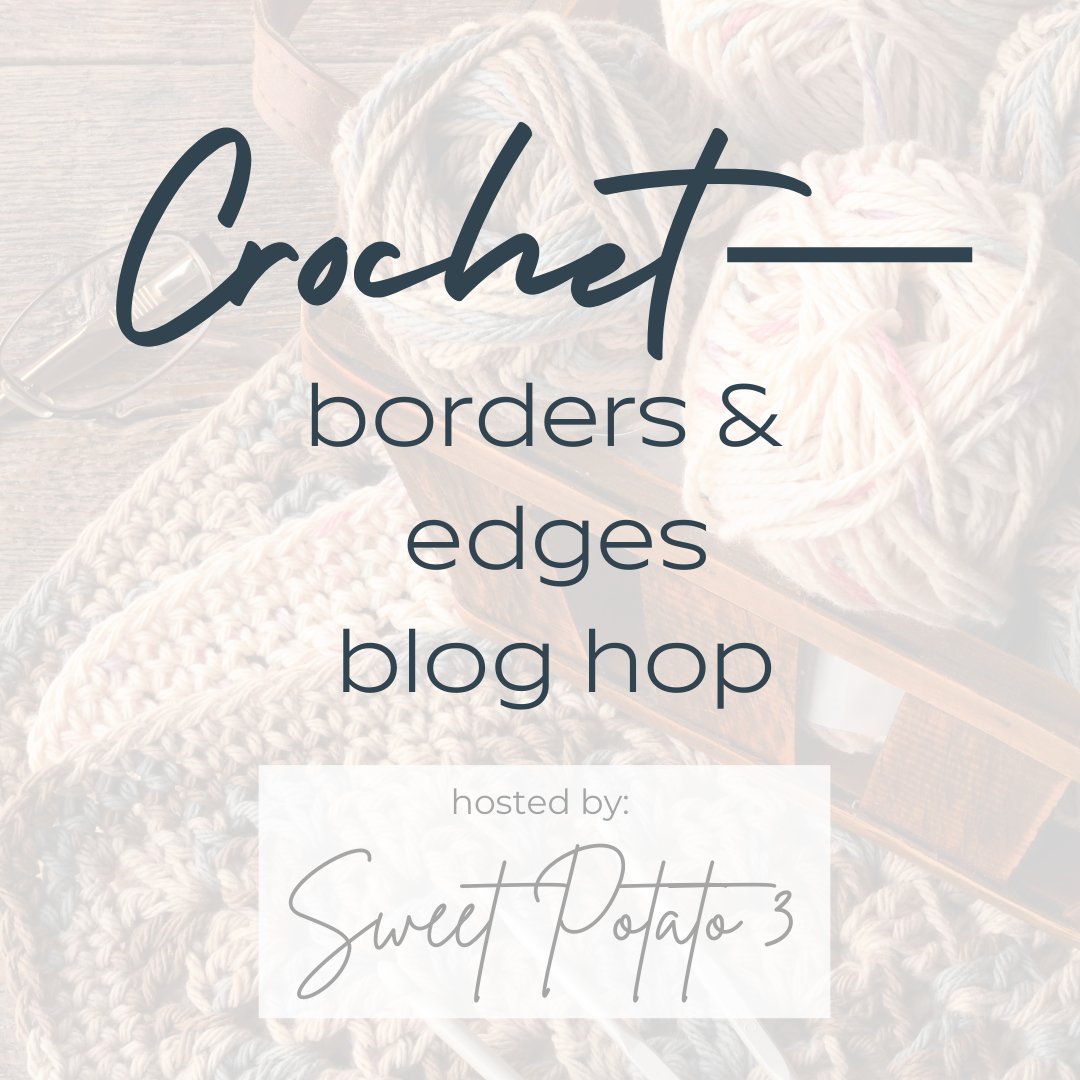 I've joined Christine of Sweet Potato 3 for the Crochet Borders & Edges Blog Hop. Sort of similar to the Stitch a Day Blog Hop she hosted back in March. For the first 4 weeks of May, she will be featuring a different designer and a free tutorial that they have for a border and/or edging. Most of these are quick, and would look amazing on practically any crochet project.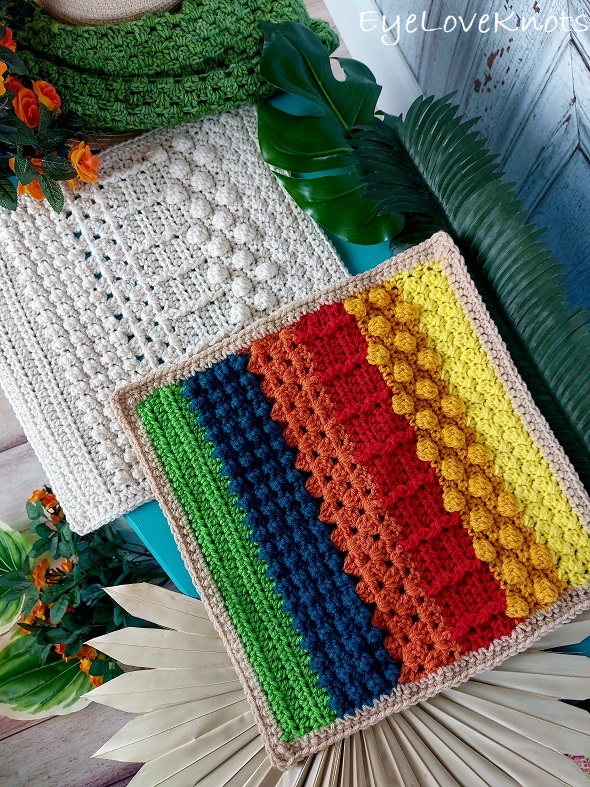 Remember my Volume One Afghan Square (free crochet pattern)?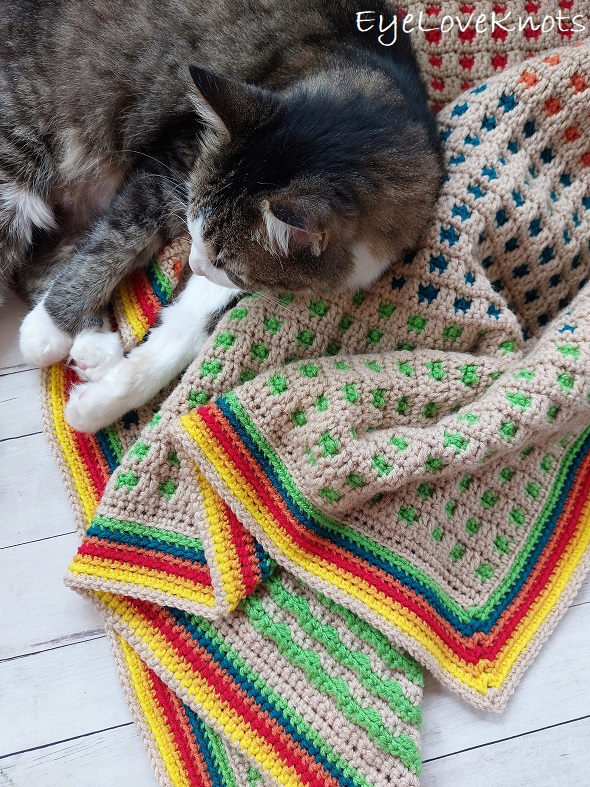 I was inspired by these colors to design an afghan using an inset mosaic crochet stitch pattern, better known as my Through the Window series. Now, I already had a super chunky version of this afghan, but so many of you told me via Instagram and Facebook that you prefer worsted weight yarn for your afghans so I set out to make a worsted weight version, and it's finally ready! This past weekend, I shared the free crochet pattern with 11 sizes included, and a video tutorial.
I've finally gotten my craft room closet cleared, vacuumed, and got all the totes that have been all around my living room and porch put away. Feels so nice to have the extra space again. I even fixed up a little corner in my living room, and turn it into a Simple, Cozy Corner for Spring that is the perfect spot to sip coffee, and crochet the day away.
I have so many projects sitting on my desk that are in final stages, so this week, I'm going to try to finish the videos up for these projects and get them done so I can work on photographing and publishing them. It's also been a while since I visited my booth at America's Antique Mall in Melbourne, Florida (ask for seller ELK, or visit me on Instagram) so I'd like to go over for a visit, and gather my thoughts. I've been wanting to revamp it. Since last week was my last week at my day job (woo!), I will now have more time and energy to focus on my booth, and my blogs – this one, Cre8tion Crochet and On Rockwood Lane.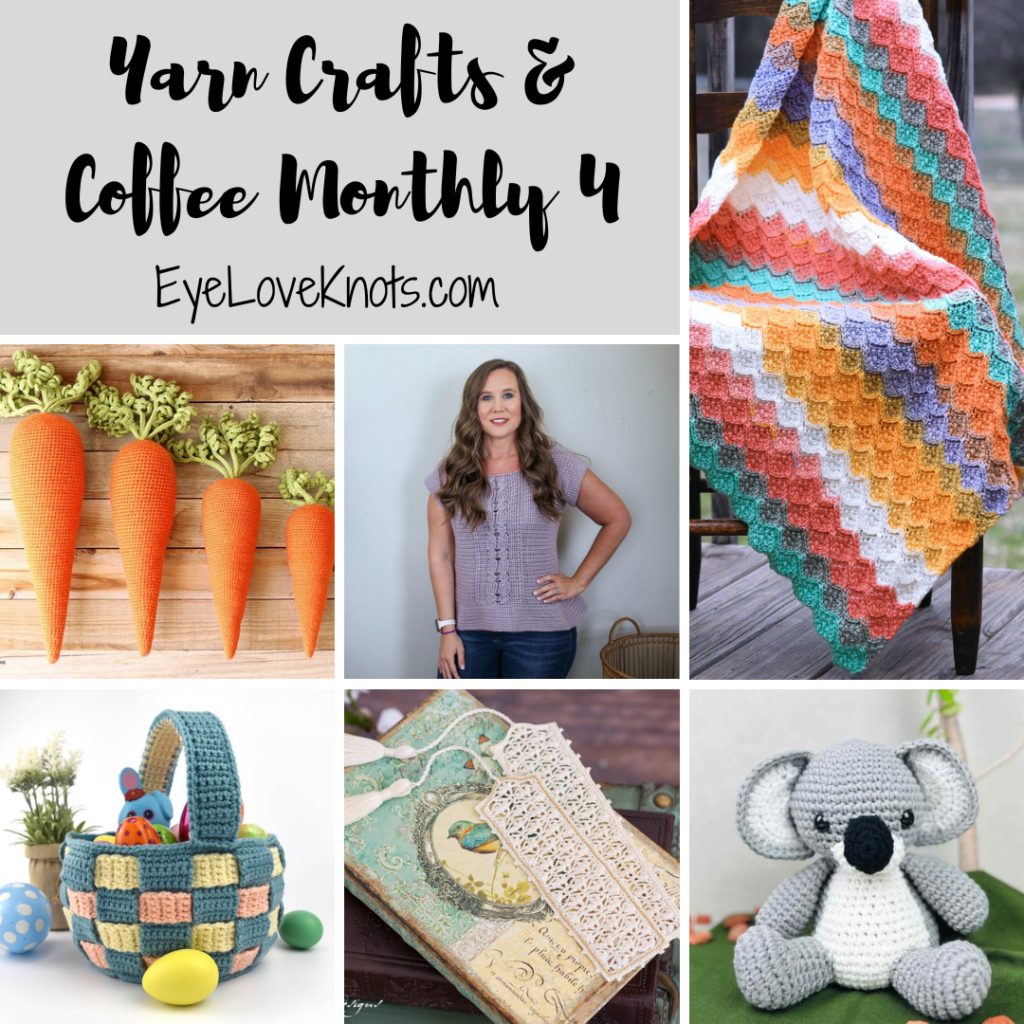 In case you missed last month's edition of the Yarn Crafts & Coffee Monthly 4. Thank you to Maggie of Crochet Happens for helping out with the photo collage! Follow her on Instagram or on Facebook for all kinds of fun crochet inspiration. Once a month, Maggie also shares crochet pattern reviews and more for us here on EyeLoveKnots, and over on my sister blog, Cre8tion Crochet.
DIY Lovers Check Out The Rockwood Lane Weekly
Let's Get to Those Great Finds!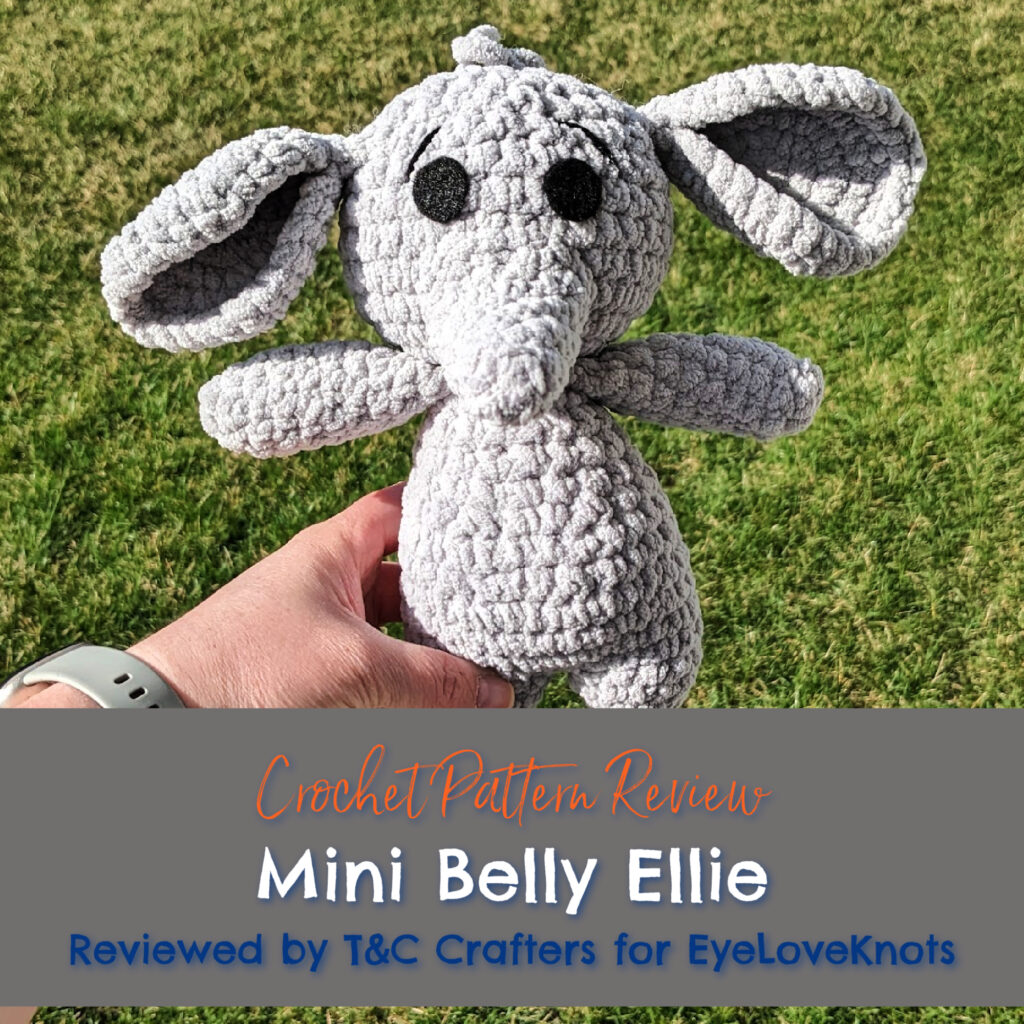 Here on EyeLoveKnots, Candace from T&C Crafters has shared a crochet pattern review for this adorable Mini Belly Ellie. She says, "The first pattern I worked up from Madeline Mae Co was the Mini Belly Ellie, and I have since made 5 more! This pattern works up super easily, and the finished project is nothing shy of adorable! I'm currently in full market-prep mode, and this pattern has been a lifesaver for working up medium-sized stuffies in blanket yarn to fill up my stand. Best part of this pattern- there is a bonus mod for a completely different design included in the already reasonably-priced pattern!"
I always struggle with the embroidery details of faces on amigurumi. Julie of One Little Hook has put together a great step by step photo tutorial showing how to embroider eyes.
On my sister blog, Cre8tion Crochet, Maggie from Crochet Happens has shared a crochet pattern review & sewing tutorial for this beautiful Boho Bag. She says, "After making the Bitty Boho Bag I new I had to also add the adult version to my summer marker lineup. This bag has all the same great qualities as the toddler version but with some added grown-up flair."
At the Wednesday Link Party hosted by Rhondda of Oombawka Design Crochet, you'll spot Candace's Spring Shakers shared here on EyeLoveKnots, and Emily's Alice Dress shared at my sister blog Cre8tion Crochet. We're so excited to see this! Stop by to link up your latest project, and see what others have been up to.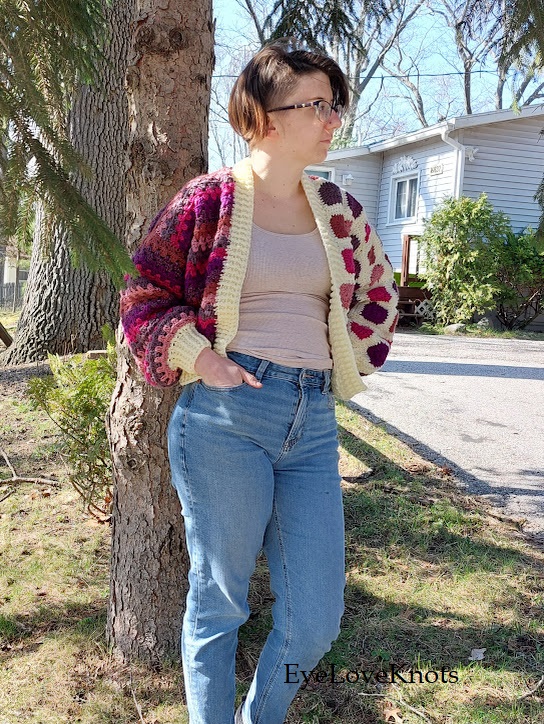 Here on EyeLoveKnots, Abby of A Stitch Shy of Normal shared a crochet pattern review for the most beautiful Half & Half Cardigan. She says, "I was incredibly happy with the process and my results in this finished cardigan. It's eye-catching, fun, and comfy! The pattern was simple to understand and even the sewing wasn't hard. It just takes time to put all the squares together, but at the end, you'll have a gorgeous cardigan to show off to the world!"
On my Cre8tion Crochet blog, Kami Jones shared a crochet pattern review for these beautiful Alma Fan Earrings. She says, "Nothing says springtime like a new pair of earrings! They are a perfect make for spring markets or as a Mother's Day gift. The Alma Fan Earrings are a great introduction to earrings for those who are looking to make their first pair."
Tamara of Moogly Blog has a series of the cutest Squish's, and the newest one to join the family is the Duckie Squish (free crochet pattern).
Emily of Crochet Aweigh shared a crochet pattern review for this beautiful velvety, glittery Maise Sweater over on my sister blog, Cre8tion Crochet. This sweater/cardigan would be a lovely piece to add to so many different outfits dressing up or down, and I just love how she styled it casually with jeans and a tee – my kind of outfit!
Make a baseball to decorate around the house on game days, or for a sports themed child's room/nursery using the free Crochet Baseball pattern from Jen of Jen Hayes Creations.
In 2022, Pia of Stitches n Scraps hosted a fun Crochet-a-Long for purses, and the second one shared was this Tapestry Project Bag (free crochet pattern). I love the bright colors paired with the fun stitch pattern and cute style.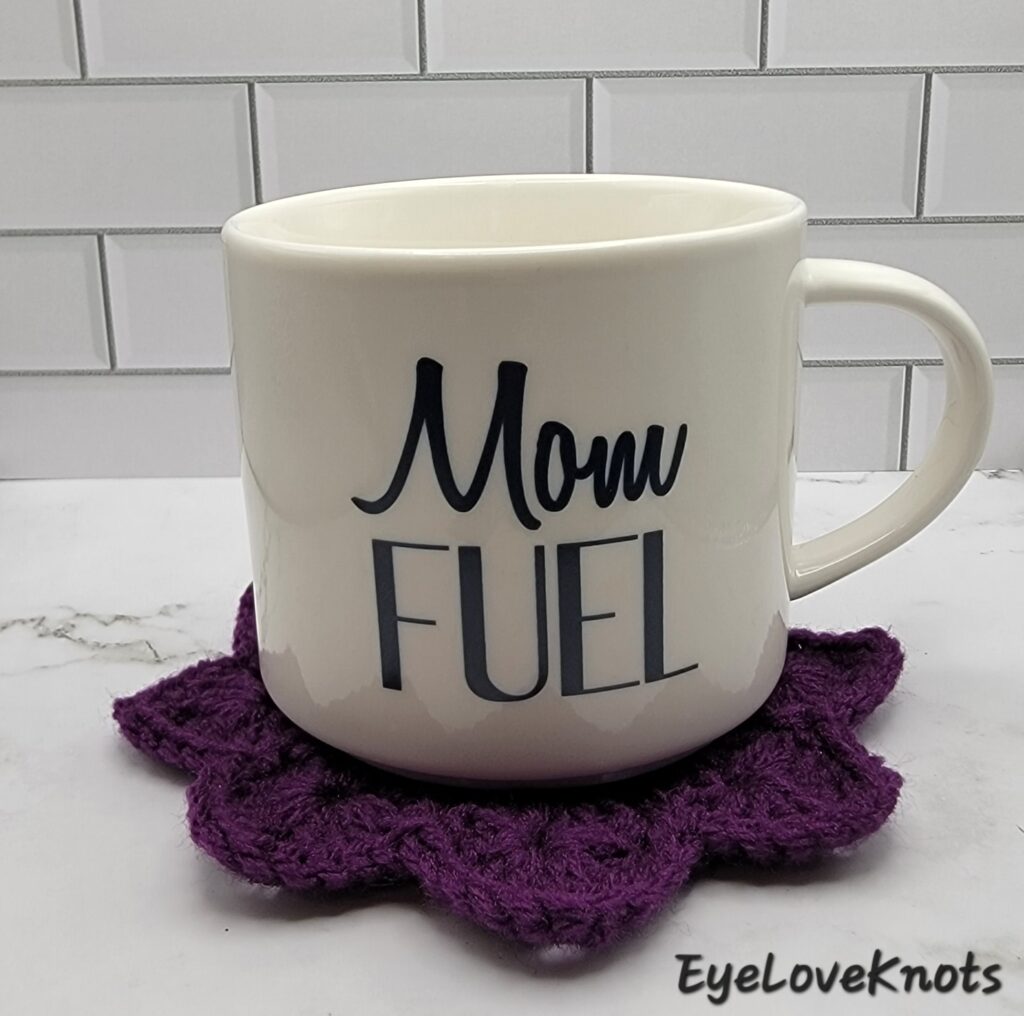 If you're looking for a gift idea for Mom, a new coffee cup, coaster and her favorite coffee would be a great gift! Jessica of Nice and Knotty shared a crochet pattern review for this beautiful Flower Coaster here on EyeLoveKnots.
Looking for a special mug? Etsy has tons of fun options, and many are able to be personalized too!
This my favorite Squish designed by Tamara of Moogly Blog! This sweet Cat Squish (free crochet pattern) can be made exactly like your own cat/s. I love the idea of using it as a throw pillow on the couch. I would be curious to know how my cats would react to one, hehe!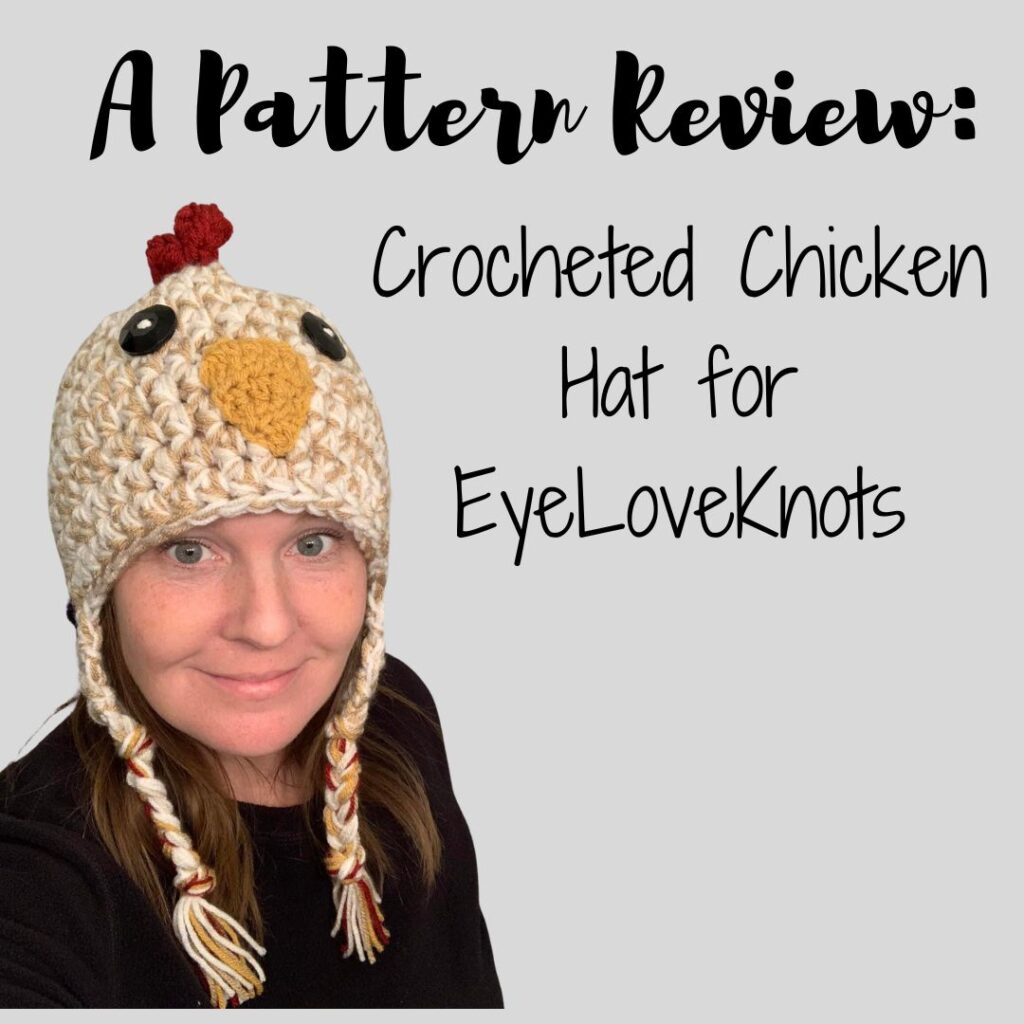 Is it still cold in your neck of the woods? If so, I think you may need to make yourself a Chicken Hat! This hat is so fun, and cute! Maggie of Crochet Happens shared a crochet pattern review for this Chicken Hat here on EyeLoveKnots.
Looking for a special baby shower gift? A pair of crocheted Wrap Boots would certainly do the trick! Carrie of Mountain Momma Crochet shared a crochet pattern review for these Wrap Boots over on my sister blog, Cre8tion Crochet.
Rhondda of Oombawka Design Crochet has shared a free crochet pattern for a Rainbow Snake that uses lightweight #3 yarn, and would just perfect for using up yarn scraps!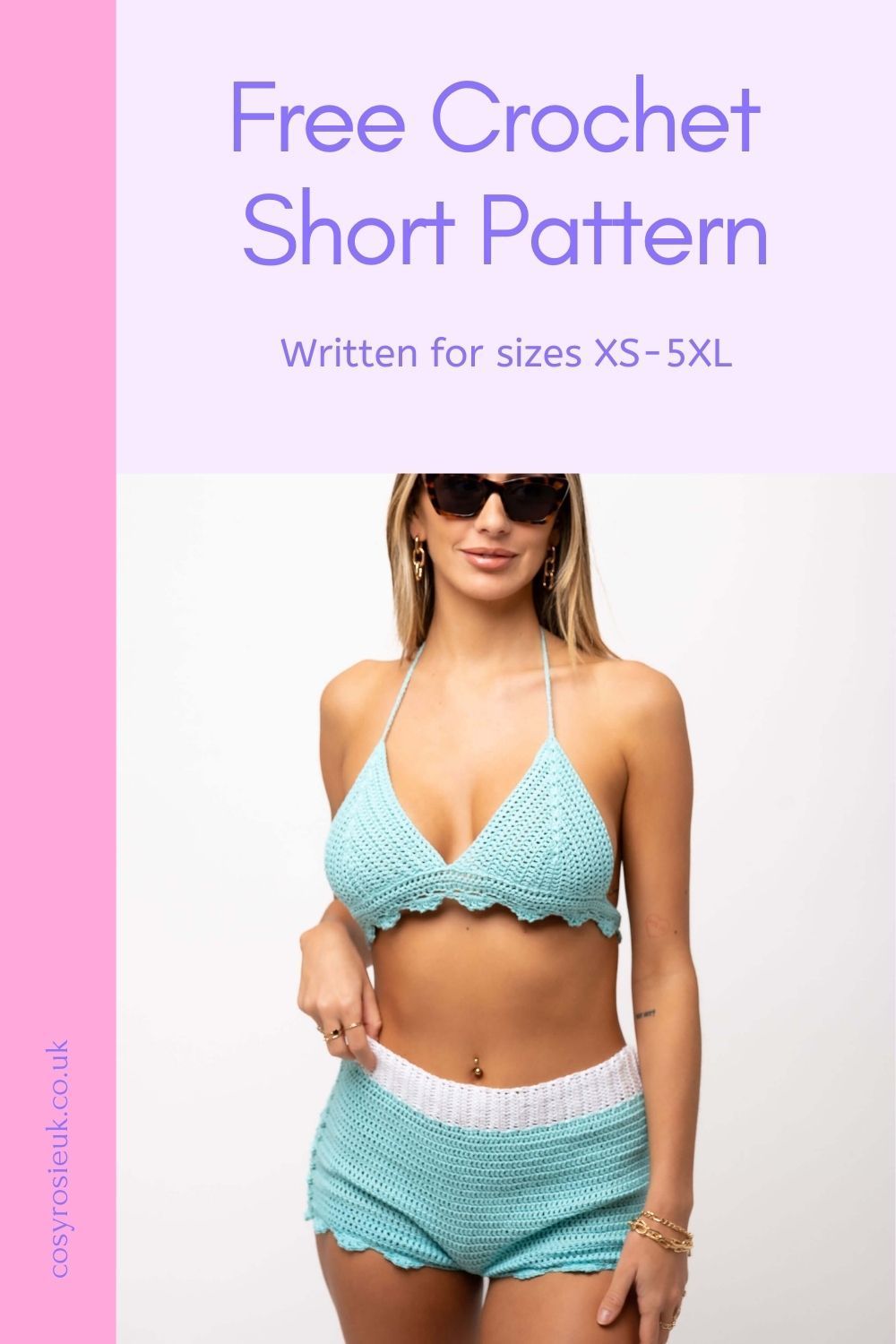 It's short season! Well, here in Florida, it's always short season – ha! These Bella Shorts (free crochet pattern) from Fiona of Cosy Rosie UK have a surprise detail on the sides.
Working from home, I have sleeping PJs and day time PJs. I would love to add these shorts to my day time wardrobe. They would certainly be comfy to wear around the house all day as I work! Or over a bathing suit.
Are you a dog lover, or looking for a special gift for a dog lover in your life? This Corner to Corner Dog Blanket (free crochet pattern) from Melissa of Lovable Loops would be perfect! You can also use one or more of the squares in any number of projects like a throw pillow or tote bag to name a few.
If you're looking for the perfect project for that self striping yarn (or variegated) that sitting in your stash, look no forward than the Floral Illusions Tunisian Baby Afghan (free crochet pattern) from Kim of Make it Crochet!
If it isn't quite shorts weather in your neck of the woods yet, or you are looking for a cardigan for the office, Hortense of Knitting with Chopsticks has an easy, free, chunky cardigan knitting pattern – the Duality Chunky Cardigan.
Wall hangings are such a fun project to make, and display in your home! This Wander Home Wall Hanging (free crochet pattern) from Melanie of Simply Melanie Jane adds in fun textures to create geometric designs.
Something I keep out all year long is my sunglass pouch. A one row repeat in this Ridgeline Sunglasses Case (free crochet pattern) from Pine Tree Crochet makes for a simple project to work out, and it keeps your glasses safe, whether that's sunglasses or reading glasses, plus it's great for stashbusting.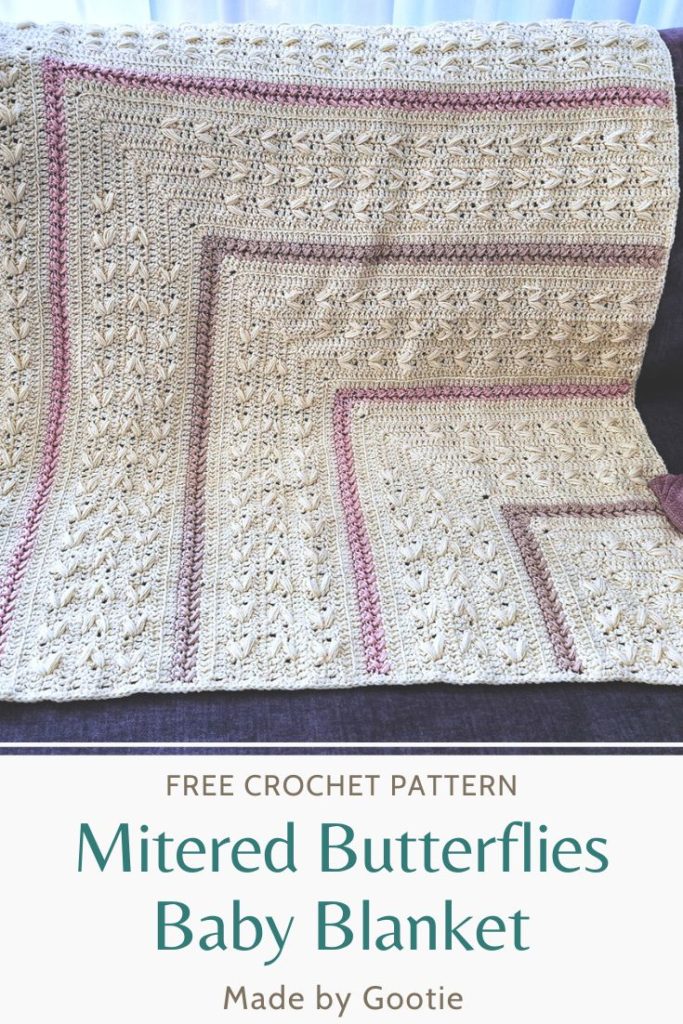 Mitered designs are great designs for when you aren't sure how big you really want an afghan/square to be, or maybe you want to work until you run out of yarn, similar to traditional granny squares, but worked from the corner. This Mitered Butterfly Baby Blanket (free crochet pattern) from Agat of Made by Gootie has such a gorgeous stitch pattern throughout. And while it stops to be suitable in size for a baby blanket, you can easily continue adding repeats to enlarge it. I would love to have a throw version of this!
If you're looking for a sweet cardigan to make for your girls so they can all match, this Peplum Baby Cardigan (free crochet pattern) from Fosbas Designs is sized from Newborn through 12 Years. Leave off the sleeves for a super cute sweater vest.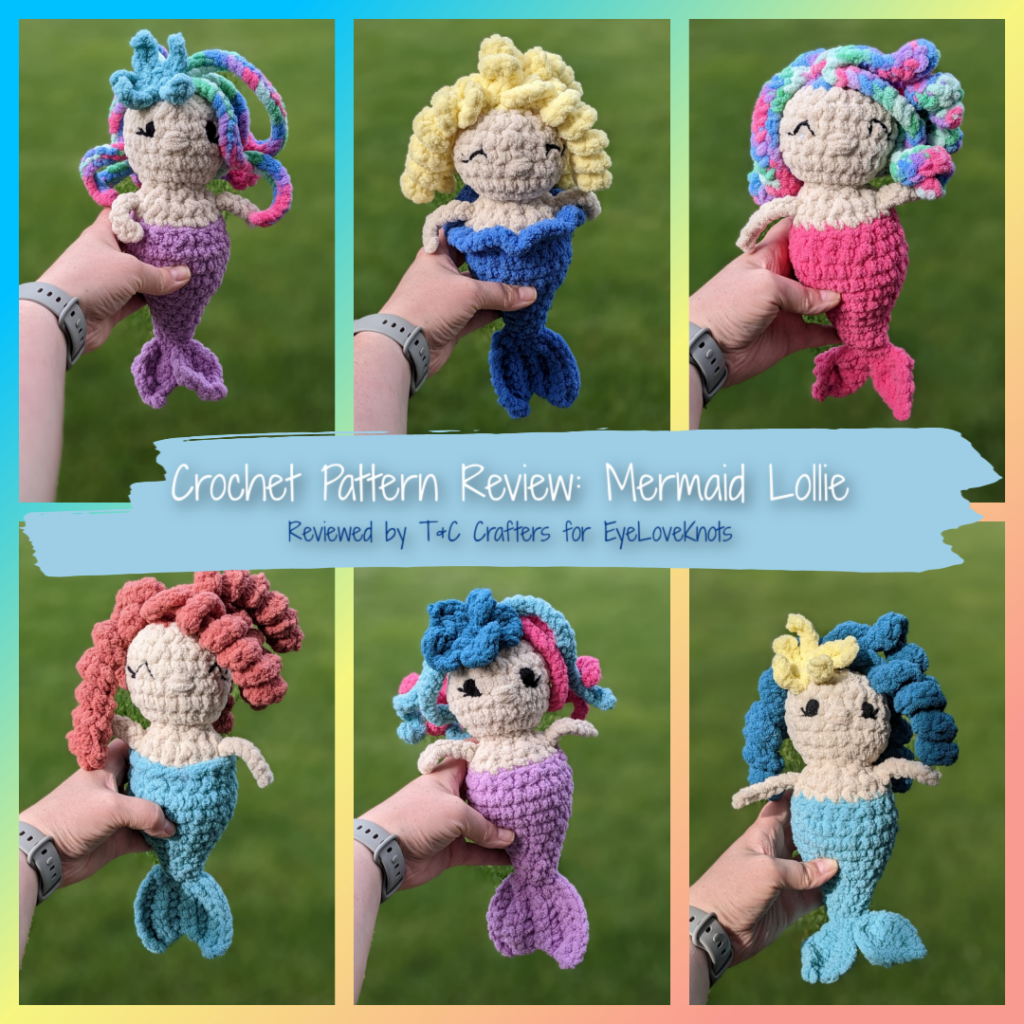 Here on EyeLoveKnots, Candace of T&C Crafters shared a crochet pattern review for the cute Mermaid Lollie. She says, "Not only is the Mermaid Lollie pattern super easy and quick to work up, but it comes with so many detailed modifications that this one pattern could constitute a whole book worth of patterns! In addition, this pattern was created for The Sunshine Yarn Project, which is a phenomenal non-profit organization that creates beautiful handmade items for children in crisis."
Make your sweet babe a special onesie using this Bubble Baby Jumpsuit (free crochet pattern) from Crochet 'n' Create.
As I mentioned, I am ready for the coziness of Fall already! These Skyscraper Socks (paid crochet pattern) from Julie of ACCROchet are certainly adding to the cozy vibe for me. Such a fun stitch pattern and texture in this too!
Maggie of Zamiguz has put together a round up of Cute Crochet Bralette and Bikini Top Patterns. You're sure to find some tops you'll love, and want to add to your Summer wardrobe. They also make great gifts, and Summer market makes. And if you're hoping for more belly coverage (I am), it's so easy to add onto the bottom to make it the perfect length for you – you can even turn it into a dress!
Over on my Cre8tion Crochet blog, Maggie of Crochet Happens shared a crochet pattern review for this handy Plastic Bag Holder. She says, "This crochet pattern was pretty simple and beginner friendly. It basically uses two stitches, but together they create a super fun texture to give the holder more style to fit in with your home decor."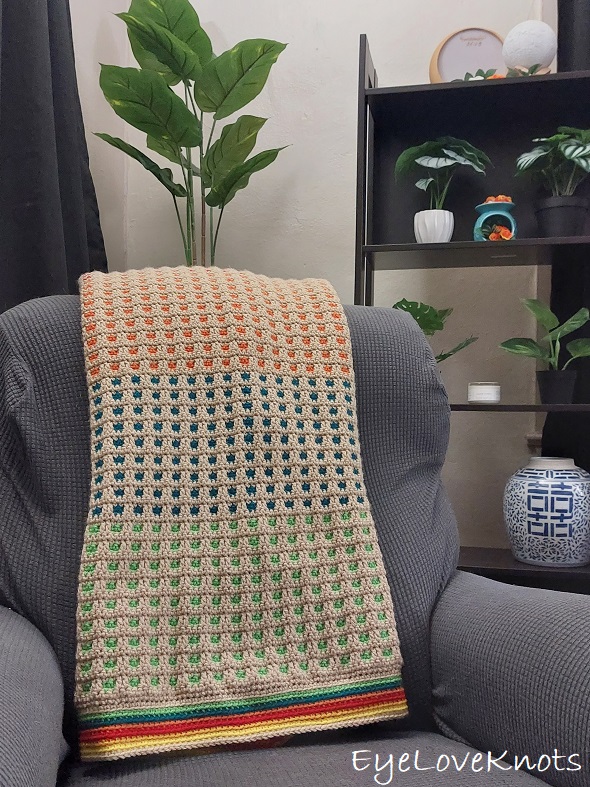 And now for the afghan I've been talking about for two months now! This is the Through the Window Afghan, and I have a free crochet pattern with 11 sizes and a video tutorial here on EyeLoveKnots. This stitch pattern uses an inset mosaic crochet technique, and it's one of my favorites!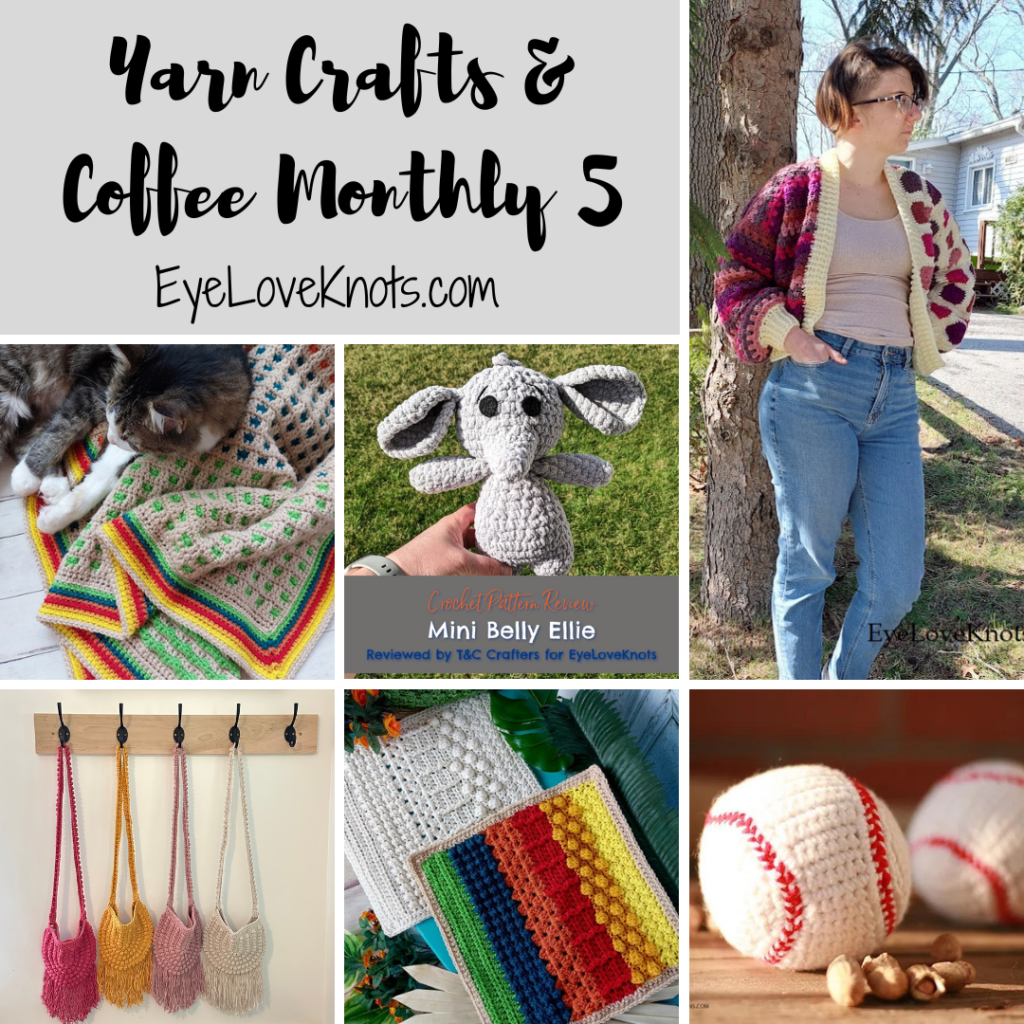 Join one of our awesome Facebook groups to share your creations, and see what others are up to!
– Yarn Crafts & Coffee Community
– DIY Home On Rockwood Lane
– Alexandra Lane Lifestyle