This month's Yarn Crafts & Coffee finds include Spring, Summer and Fall free and paid crochet patterns, a fun, free finger knitted pattern and a pair of upcycled knitted socks.
This post contains affiliate links for Etsy. If you make a purchase by clicking on them, I make a small commission at no extra cost to you. Thanks for your support!
In a hurry? Pin this for later when you have more time.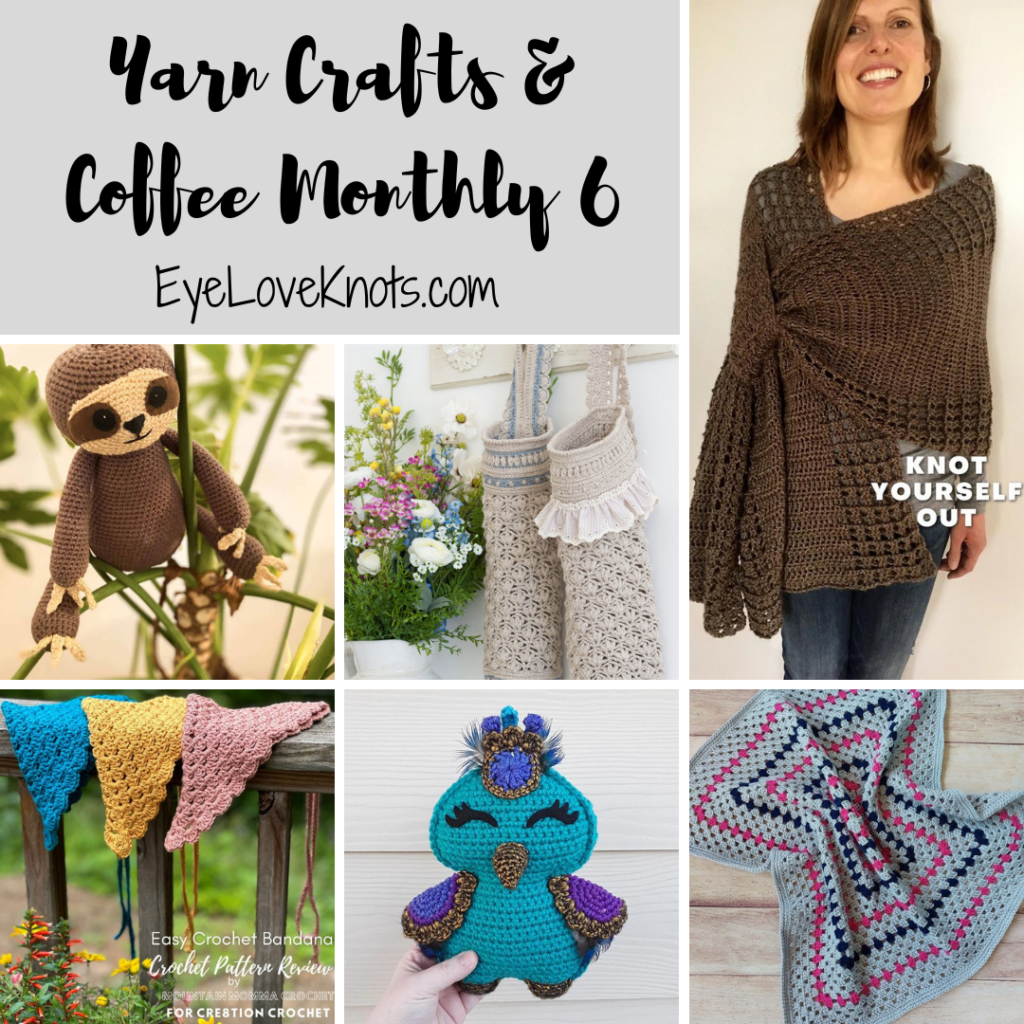 Happy June! School is out. Summertime is here! What are your Summer plans?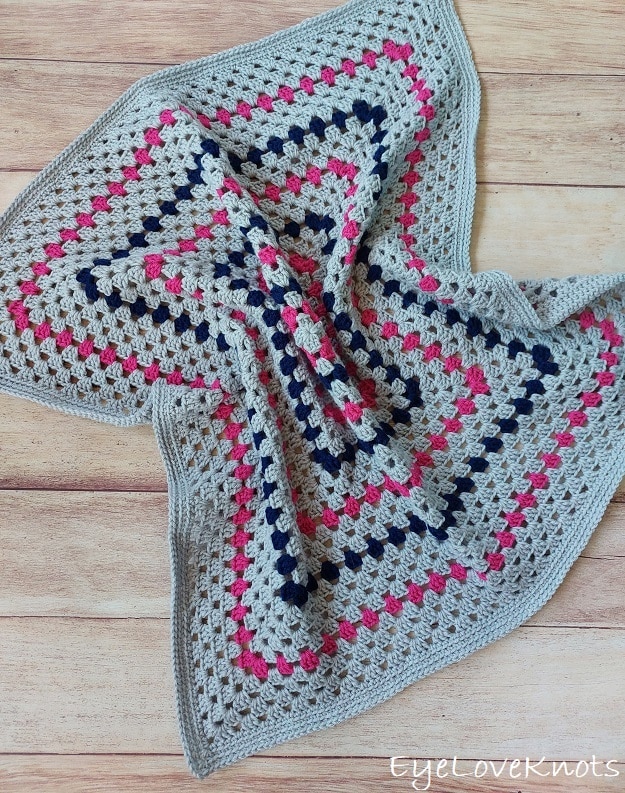 For about 6 months, I worked on a secret project – Grammy's Granny Square Afghan – that I made as a wedding gift for my cousin following a family tradition. The pattern is almost ready for sharing, but before I went too far, I wanted to share with you how to work an easy, granny square afghan worked in just one continuous manner. This past weekend, I shared the free crochet pattern with 8 sizes included, and a video tutorial. This beginner friendly granny square afghan is a great on the go project, or to pair with watching your favorite TV show or movie. You don't even need to count rounds if you don't want to, just use a soft tape measure to measure as you go, and stop at the desired size.
In working on the video tutorial, I was able to branch it off to create several smaller videos to help with different techniques related to working a granny square, like different ways to change colors, and how to add a border. I'll be working on these tutorials this week, and hopefully have them and photo tutorials ready real soon! Is there anything specific you'd like to see a tutorial for? Drop me a line below!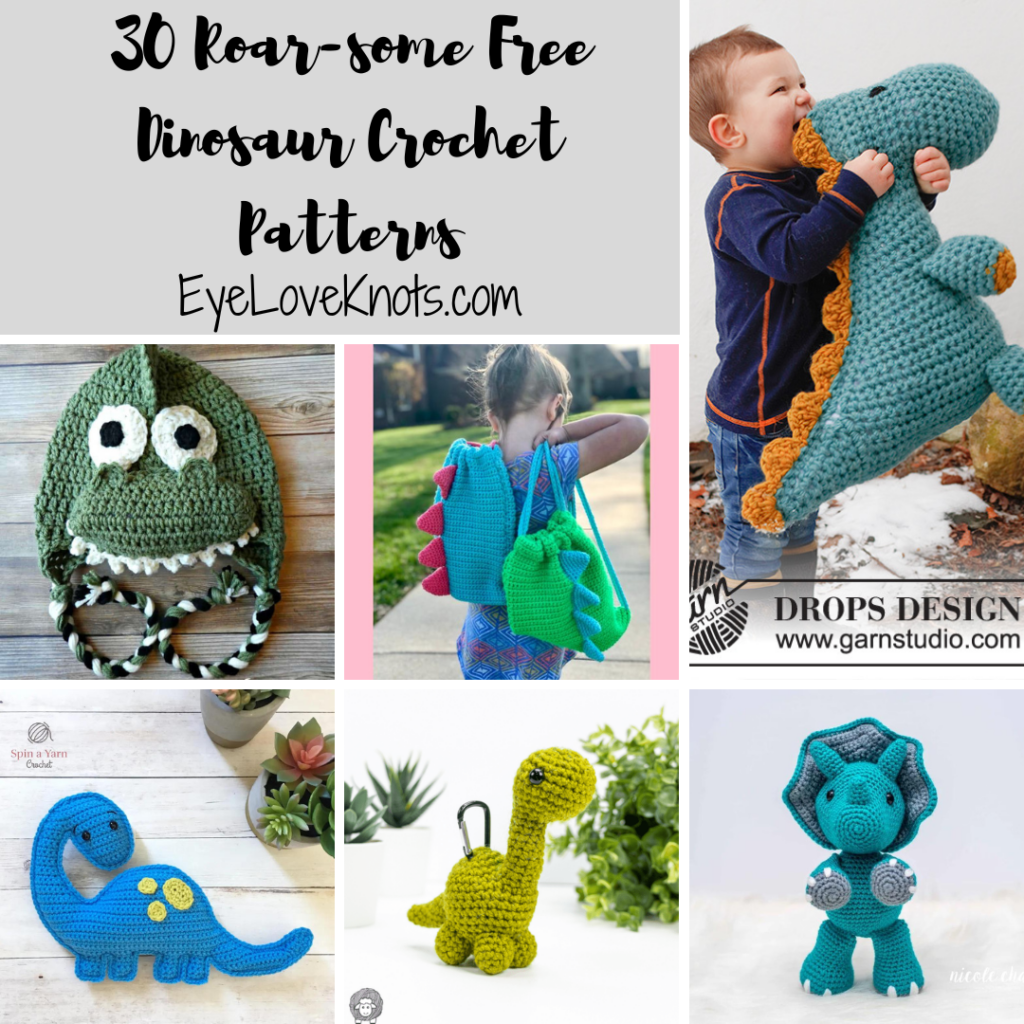 In honor of Dinosaur Day, which is observed on both May 15th and June 1st, I've put together a collection of 30 cute and roar-some free dinosaur crochet patterns perfect for dino lovers of all ages! You'll find dinosaur hats, blankets, amigurumi and more!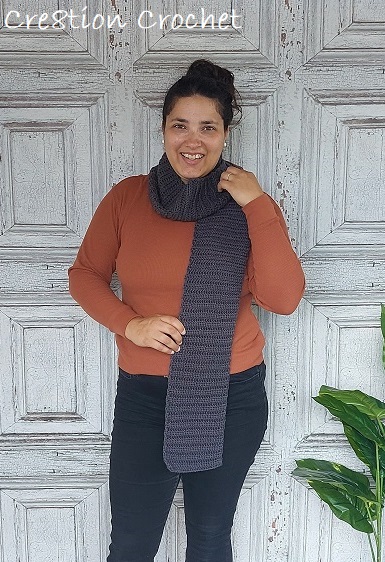 I went back to work on a video tutorial for the Super Chunky Brett Haylee Scarf, and with the update, I created a worsted weight version of the Brett Haylee Scarf in the same 4 sizes. This beginner friendly scarf pattern is worked in simple half double crochet stitches worked in the back loop only to create a beautiful texture and ribbed fabric.
After updating this oldie but goodie, I picked another one to work on, and I'm curious, when working a hat pattern, do you prefer an easy, solid top as shown above in the Lightweight Grace Tinley Beanie? Or do you prefer the top to be worked in the same stitch pattern as the rest of the beanie? Leave me a comment to let me know.
I'm beyond thrilled to be featured in the Moogly Blog Designer Showcase! Pop on over to check it out! While you're visiting, make sure to check the Moogly CAL 2023 (an awesome, year long blanket crochet a long) and her collection of Free Squish Crochet Patterns – they're simply adorable!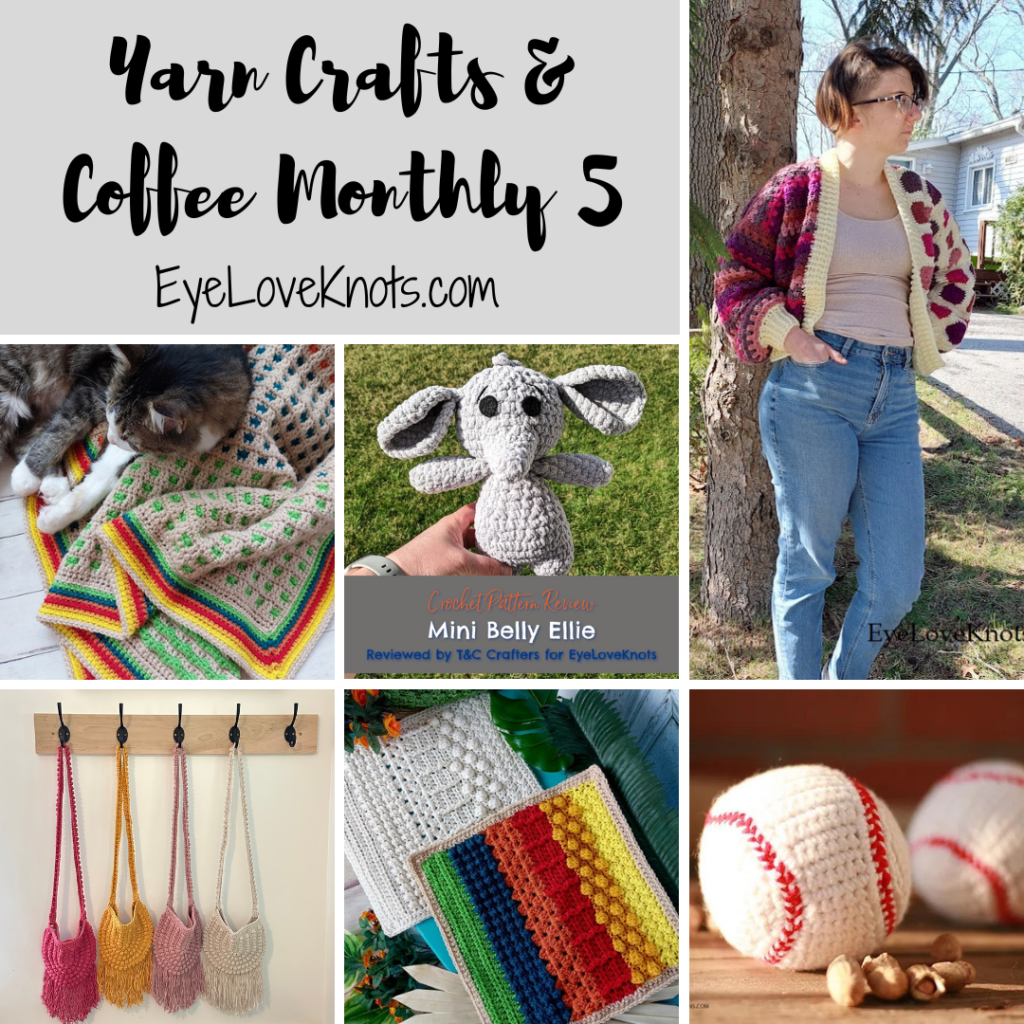 In case you missed last month's edition of the Yarn Crafts & Coffee Monthly 5. Thank you to Maggie of Crochet Happens for helping out with the photo collage! Follow her on Instagram or on Facebook for all kinds of fun crochet inspiration. Once a month, Maggie also shares crochet pattern reviews and more for us here on EyeLoveKnots, and over on my sister blog, Cre8tion Crochet.
DIY Lovers Check Out The Rockwood Lane Weekly
Let's Get to Those Great Finds!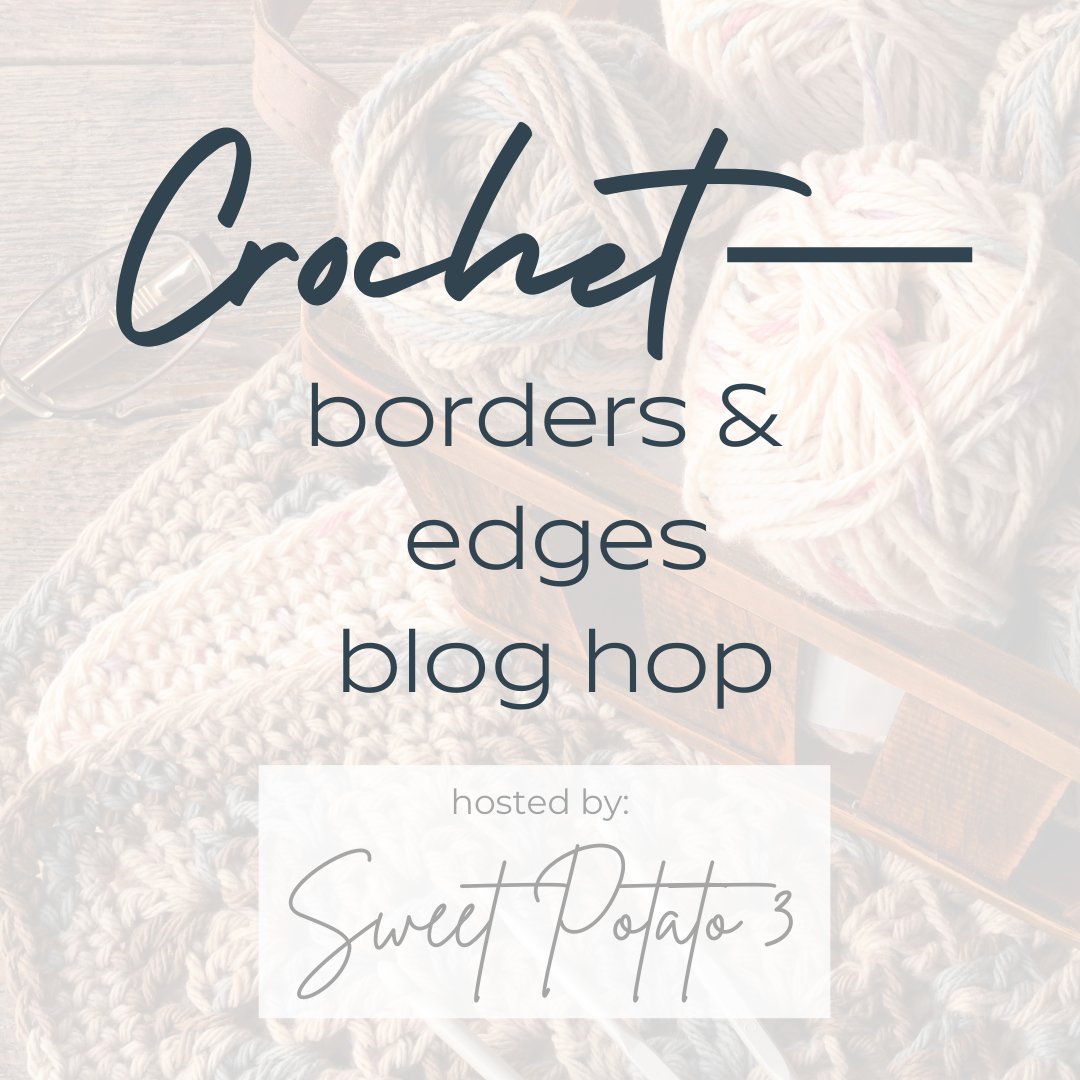 In May, I joined Christine of Sweet Potato 3 for the Crochet Borders & Edges Blog Hop. Sort of similar to the Stitch a Day Blog Hop she hosted back in March. While the blog hop has now ended, I encourage you to bookmark it and/or pin it for later as it features 20 different free tutorials for a border and/or edging that would be perfect on practically any crochet project.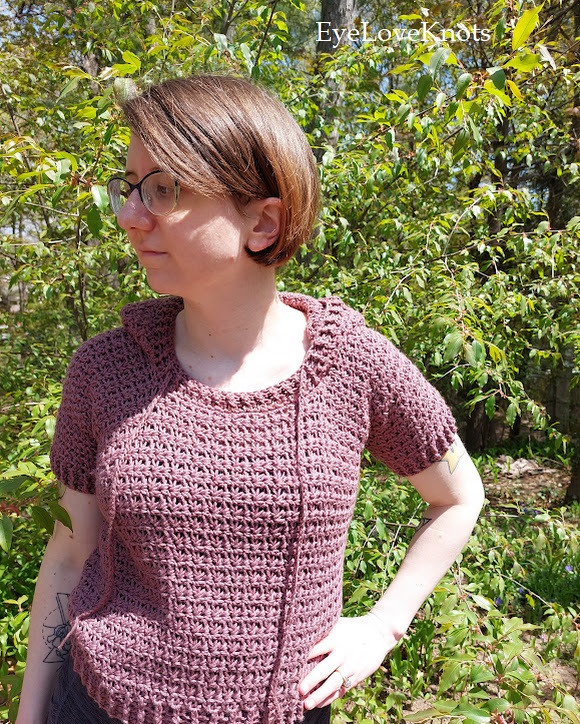 Abby of a Stitch Shy of Normal shared a crochet pattern review for the EZ Breezy Summer Hoody. She says, "This hoodie is a very nice spring and summer piece. The concept of a short-sleeved hooded layer can come off a little weird if it's not done well, but the silhouette of this one pulls it off perfectly. It looks casual and chic and comfortable, and I knew I had to have one. This piece has a very simple construction and I appreciate that. This construction lets you make it to fit your own size and shape, and allows for customization in both length and width so it will fit just the way you want depending on your personal style!"
Candy of Meladora's Creations has a free crochet pattern for this beautiful Duo Diamond Baby Blanket worked in a filet stitch pattern. Video tutorial included as well.
I just LOVE this adorable Baby Peacock Ragdoll from Sadie of Osage County Crochet! This is a paid crochet pattern via Ravelry, but includes instructions to make a Peacock, Flamingo and Parrot.
Plastic bags have taken over in my home between the ones I use for the cat litter, and then the bags, and bags I have in my craft room waiting to be turned into plarn. I have only 1 crochet bag holder – I definitely need to make some more! I love this Lacy Farmhouse-Style Plastic Bag Saver (free crochet patter) from Kirsten Holloway Designs! She also includes notes to turn it into a water bottle holder.
Guys! This Hummingbird from Hearts & Wheels is amazing! Wow! This is a paid crochet pattern via Ravelry, and includes instructions for 5 different species of hummingbird.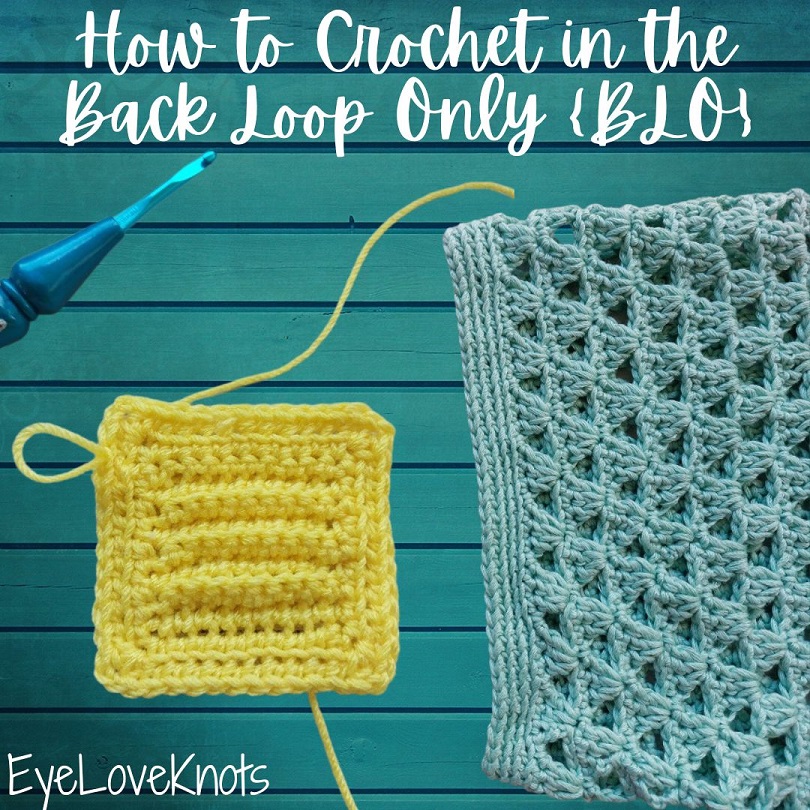 My contribution for the Crochet Borders and Edges Blog Hop hosted by Sweet Potato 3 was How to Single Crochet in the Back Loop Only in the Round as seen on my recent Through the Window Afghan.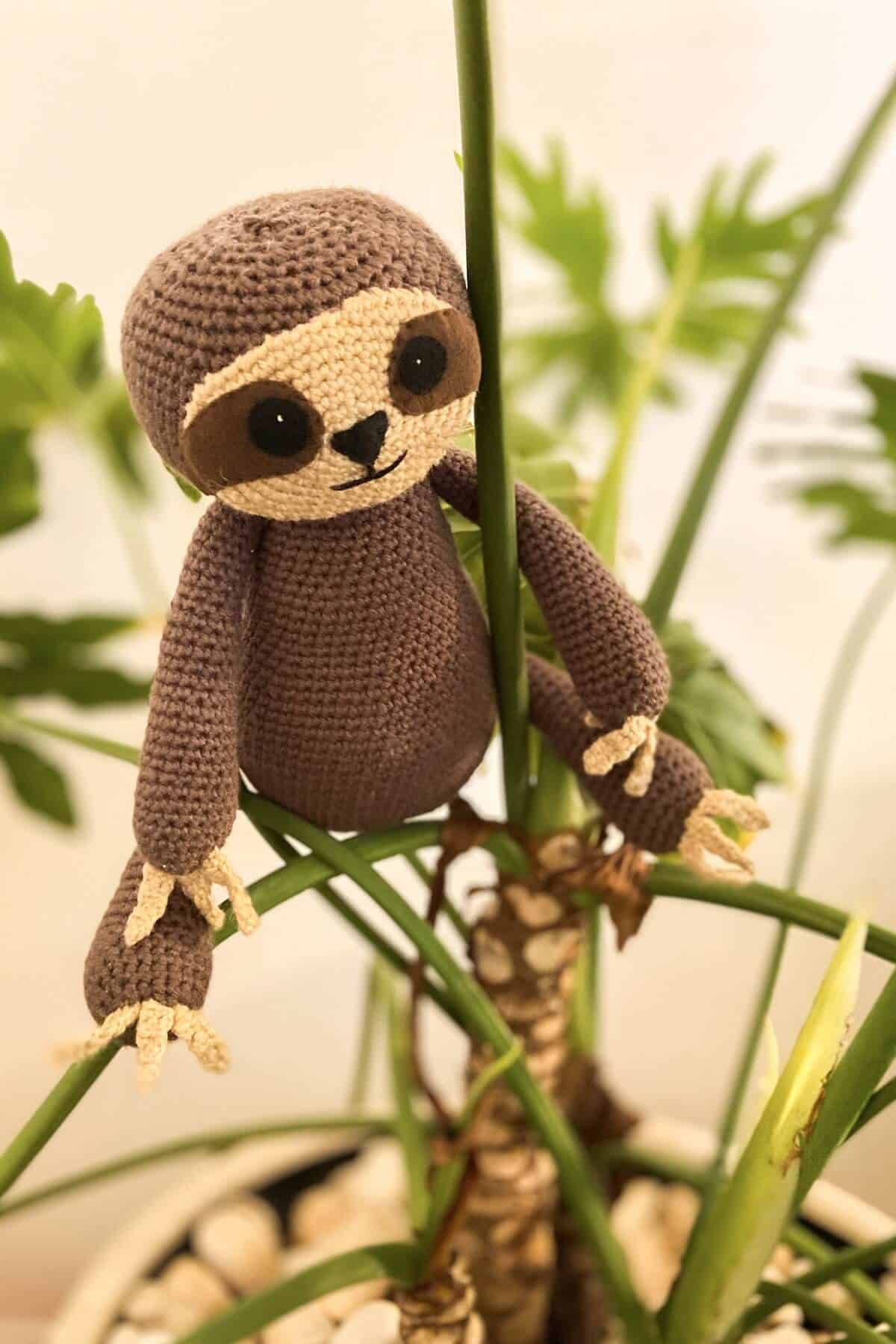 I am so amused at how popular Sloths have become, but probably because they are just so darn cute! You can make your own following this free Sloth Crochet Pattern from Maplewood Road.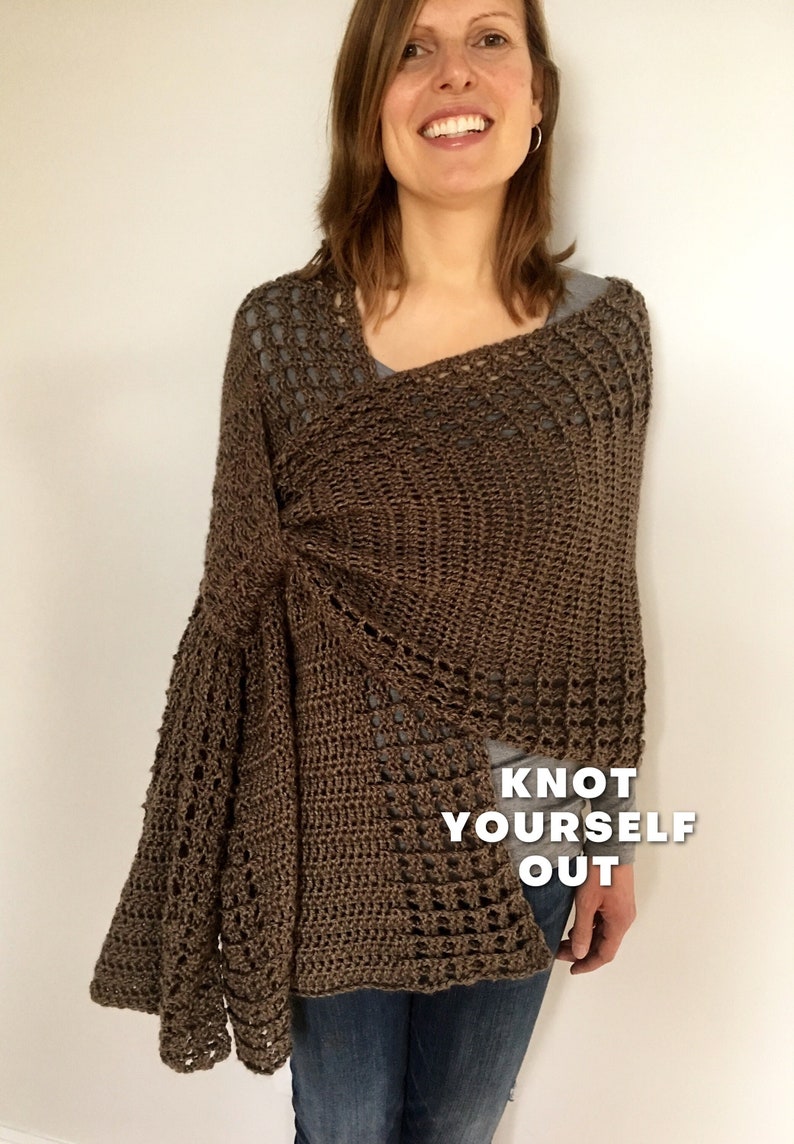 I love the detailing on the edges of this Gorgeous Gathered Wrap from KnotYourselfOut, and the fact that it has a loop to secure it, like a Keyhole scarf so it's hands free. Though it's an accessory, I really feel like it's the star of the show. This is a paid crochet pattern via Etsy.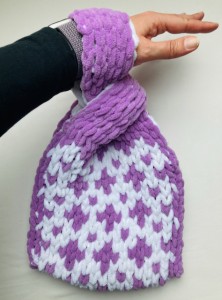 If you have some loop yarn in your stash, this Japanese Knot Bag with Diamond Mosaic Pattern from Sona of Nebeska Creative Studio would be a great way to use it! Loop yarn is used to finger knit projects, and beginner friendly. Video tutorial included as well.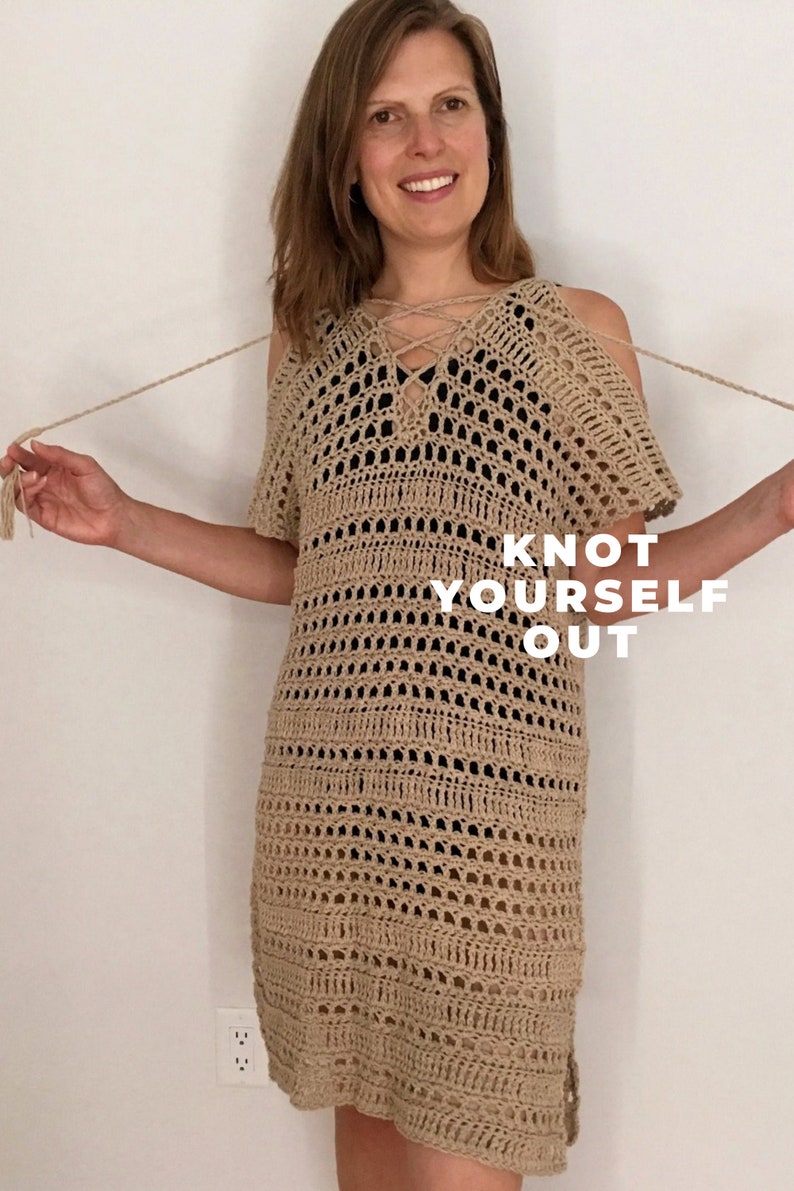 It's time for the beach! I have really wanted to go lately, and just haven't… Maybe this week! I certainly could use a cover up. If you are in need too, then it's time to make a Bustling Beach Cover-Up with this paid crochet pattern from KnotYourselfOut on Etsy.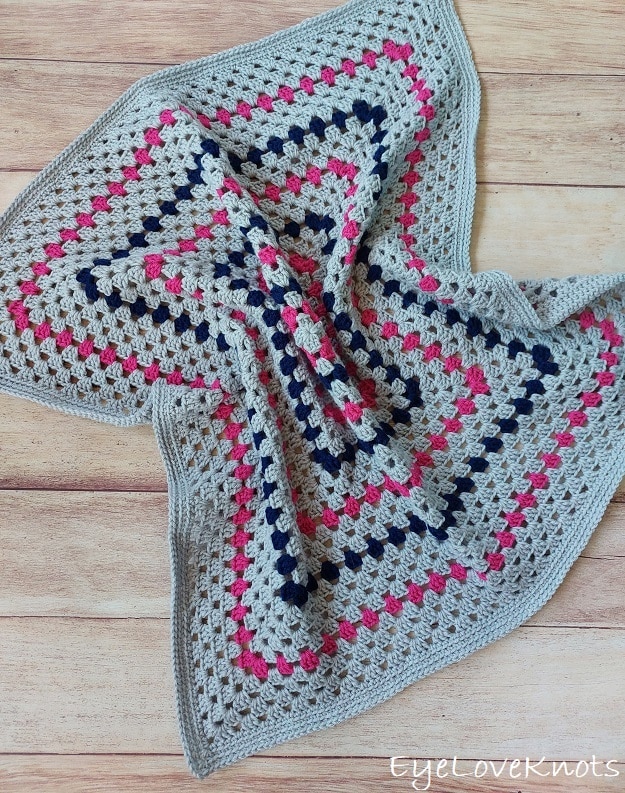 There is something special about the classic, traditional granny square that always warms my heart! I love it worked in a solid color, color blocks, or stripes, and it's so versatile being that you can stop at the end of any round, and you basically have a finished project that can then be used in so many different ways. I shared a free crochet pattern and video tutorial for the Gia Afghan. This is a granny square blanket worked in one large continuous manner. It is suitable for beginners, and has 8 sizes included!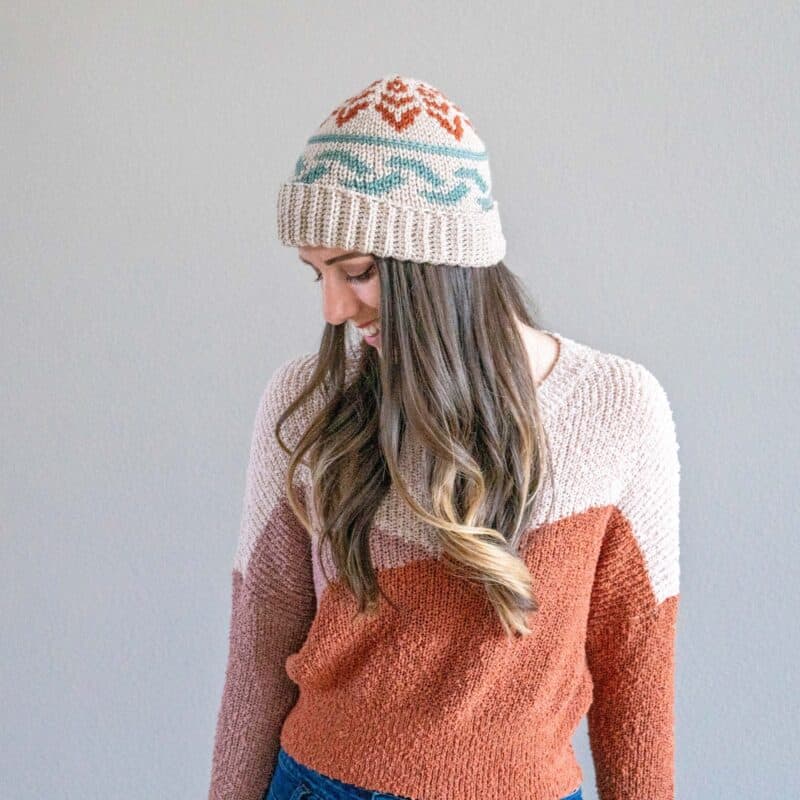 I have been in two moods lately: beach time! and Fall. I just love the warm, cozy Fall vibes from this Forest Brooks Beanie by Briana of Briana K Designs. You do have to sign up for her newsletter to unlock the free crochet pattern, but if you're not interested, you can grab the PDF on Etsy.
And just to add the cozy vibes, Pattern Princess chose one of the most beautiful yarns to work up this Modern Colorful Baby Blanket (free crochet pattern)!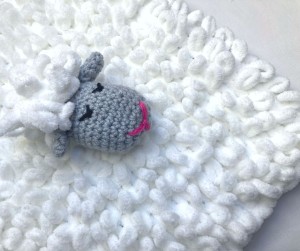 Looking for another fun finger knitted pattern for Loopy yarn? Look no further than this absolutely adorable Soft Sleeping Sheep Lovey (free pattern) from Sona of Nebeska Creative Studio! What a lovely Baby Shower gift this would be!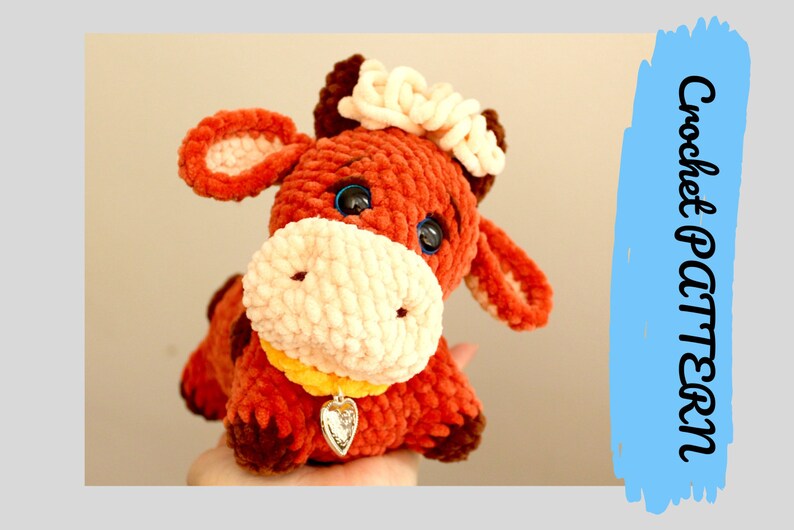 What a sweet Chubby Cow from KnittedToysNatalia on Etsy! Just look at those eyes! This is a paid crochet pattern.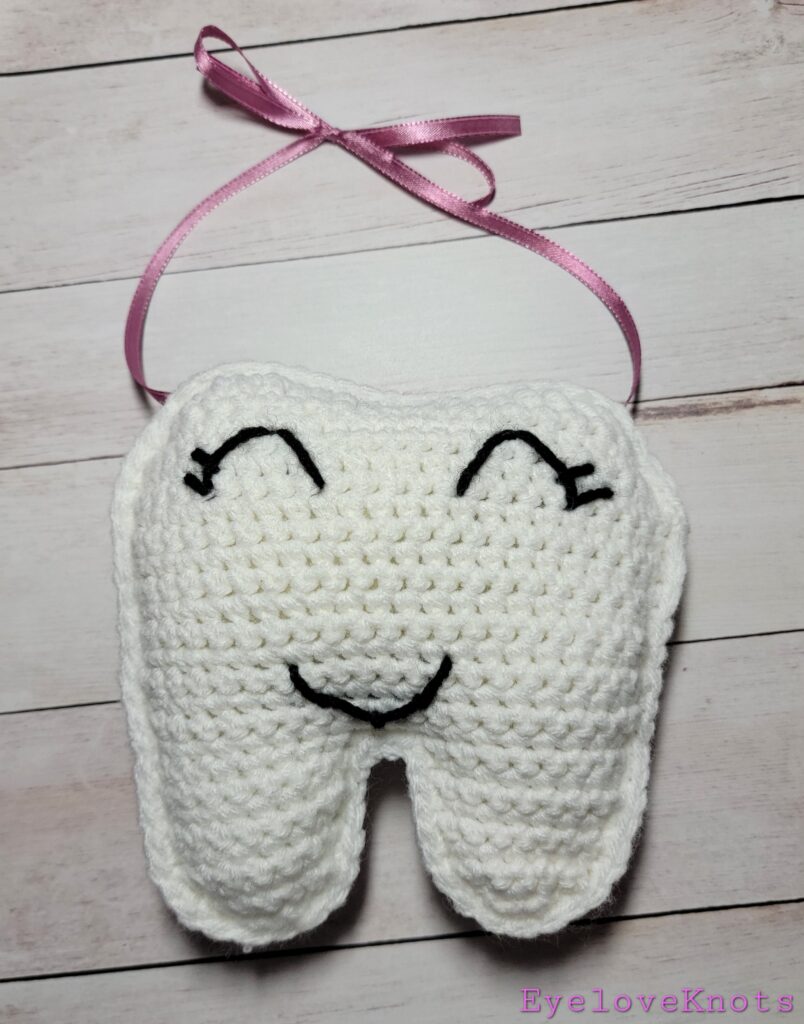 Jessica of Nice and Knotty has shared a crochet pattern review for an adorable Tooth Fairy Pillow. She says, "I love how whimsical this little tooth is but what's even better is the pocket on the back! If you have a light sleeper and the traditional route of making the tooth-for-cash swap under the pillow seems daunting, this is an excellent alternative!"
Japanese Knot Bags are excellent for crocheting and knitting on the go. Keep your supplies safe inside, one handle around your wrist, and work away. Candy of Meladora's Creations has put together a collection of 10 Japanese Knot Bag Free Crochet Patterns. So fun to see the same style done in different ways.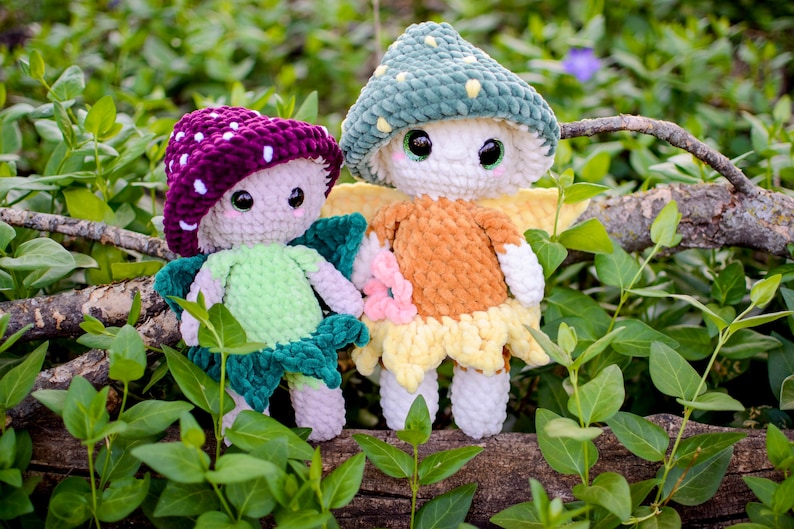 Have you seen the different versions of this adorable Ry the Spunky Mushroom Fairy in Crochet Facebook groups (I have a list of the best ones to join!)? This is a paid crochet pattern from KaileynsKrafts on Etsy. I've seen so many cute version, but I think the Sunflower version is my favorite!
When I saw the image of these socks knitted by Ginny of Ginx Craft, I was immediately drawn to them as it looked like glitter, and I just love anything with glitter on it. She's used a lovely recycled wool yarn.
If you're interested in trying out some eco-friendly yarns, you may be interested in these: Upcycle Alpaca Worsted Weight, Upcycle Alpaca Sport Weight and Brava Recycled (limited time only) from WeCrochet, and Re-Spun from Lion Brand.
If you're in need of a new crocheted bag, Kami Jones has put together a great collection of 10 Tried and True Crochet Bag Patterns! Perfect for working projects on the go, as gifts and to sell at markets.
These mini art collages with crocheted flowers from Julie of Sum of their Stories are so sweet! I love all the little details within these art pieces.
For you Memorial Day or 4th of July cook out, you'll want to have some of these Patriotic Crochet Coasters (free crochet pattern) from T'Onna of Sew Crafty Crochet out on the table for guests.
White star, and black background would be fun for more of a galaxy vibe, or a white star and jute colored background for a Farmhouse Christmas.
So exciting to have Maggie's Boho Bags (crochet pattern review) featured at the Loop Scoop 61 hosted by Moogly Blog! I love that she has them worked up in so many fun, cheerful colors! I think this is a bag that everyone should have a few of for Spring and Summer outings. If you aren't familiar with link up parties, I'll tell you all about them, and how you can join in on the fun!
The Honey Moon Bag (free crochet pattern) from Tamara of Moogly is perfect for Summer! Cheerful and stylish worked in a bulky yarn so should work up fairly quickly. I hadn't heard of Suede-ish before seeing this bag, but now I'm tempted to try some!
I have been all about the different Boho, Rustic cores lately, like Forestcore and Goblincore. This Enchanted Shawl (Free Crochet Pattern) from Marly Bird is certainly making me feel Enchanted!
Emily of Crochet Aweigh shared a crochet pattern review of the Sabrina Pullover. She says, "This is one of my favorite makes of all time, and it's the perfect pattern to get yourself acquainted with the broomstick lace technique."
So awesome to have my How to Crochet in the Back Loop Only (BLO) tutorial featured at The Wednesday Link Party hosted by Oombawka Design Crochet. Come see all the great projects that have been shared! If you aren't familiar with link up parties, I'll tell you all about them, and how you can join in on the fun!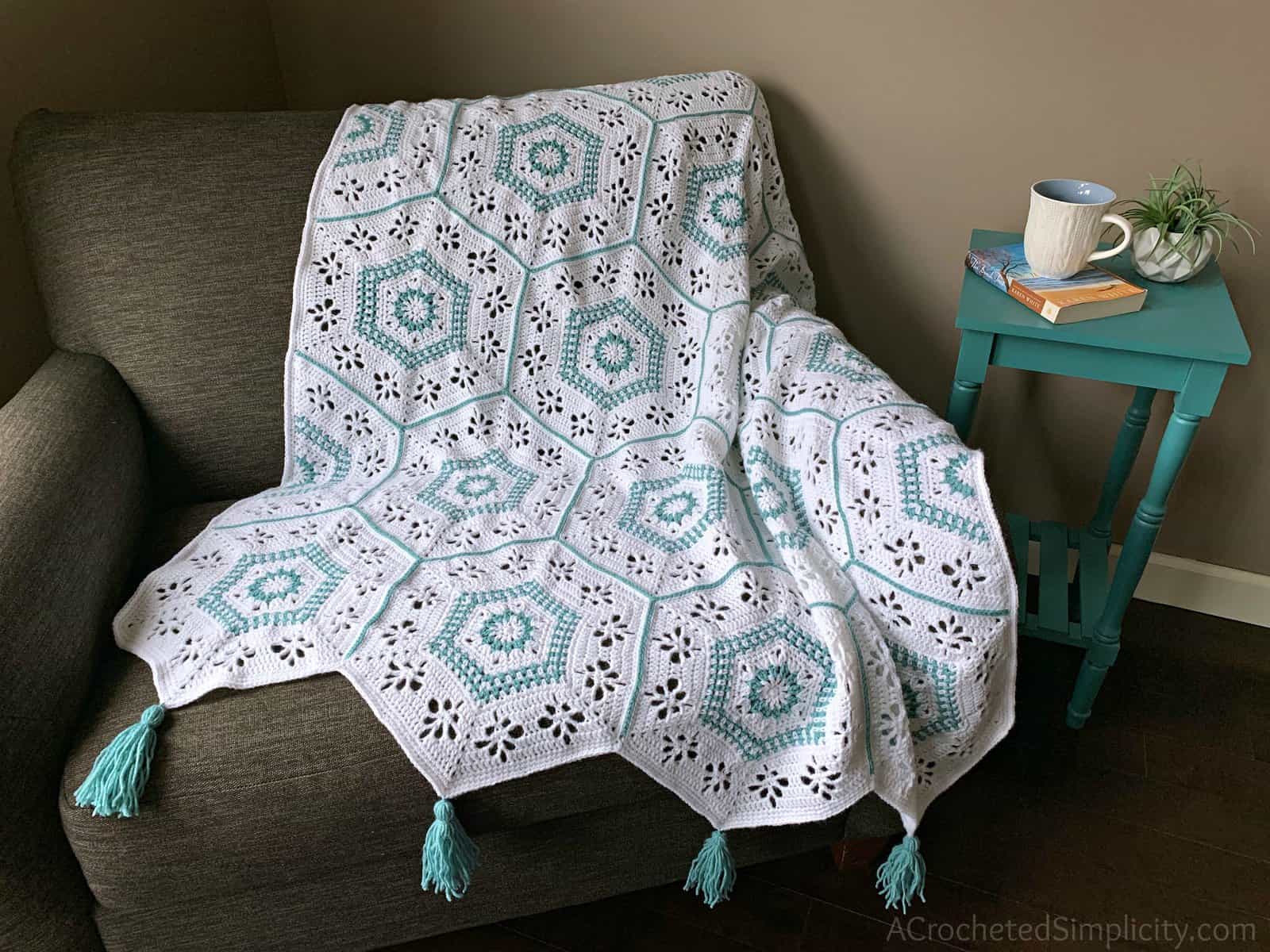 This Succulent Spring Hexagon Afghan (free crochet pattern) from A Crocheted Simplicity is simply gorgeous! So many beautiful little details that I just love!
I had a friend we all called Goose. Now, every time I see them, it makes me think of him. Good memories, and an adorable little Bruce the Goose (free crochet pattern) from The Loopy Lamb.
Are you following the Moogly CAL 2023? This is Block 11 – In the Middle – designed by Rhondda of Oombawka Design Crochet. I love the fun colors she's paired together in this afghan square! Stop by Moogly Blog, and check out Tamara's Black, White and Gray version.
Carrie of Mountain Momma Crochet shared a crochet pattern review of the Easy Crochet Bandana. She says, "While we transition into summer, I was looking for an item to make. The qualifications, given the personal and professional commitments of the last few weeks were: easy-to-follow instructions, 'road friendly', yarn on hand, and repetition wouldn't have been tossed out as a perk. This bandana checked all those boxes!"
Kirsten of Kirsten Holloway Designs recently remade the Secret Garden Tote Bag, and now has two sizes available in her free crochet pattern. I love the little wooden buttons on there!
The Queen of Tunisian Crochet, Kim of Make it Crochet, has shared a really fun ripple stitch afghan – the Happy Tunisian Baby Blanket (free crochet pattern). The bright and cheerful colors are sure to put you in a happy mood!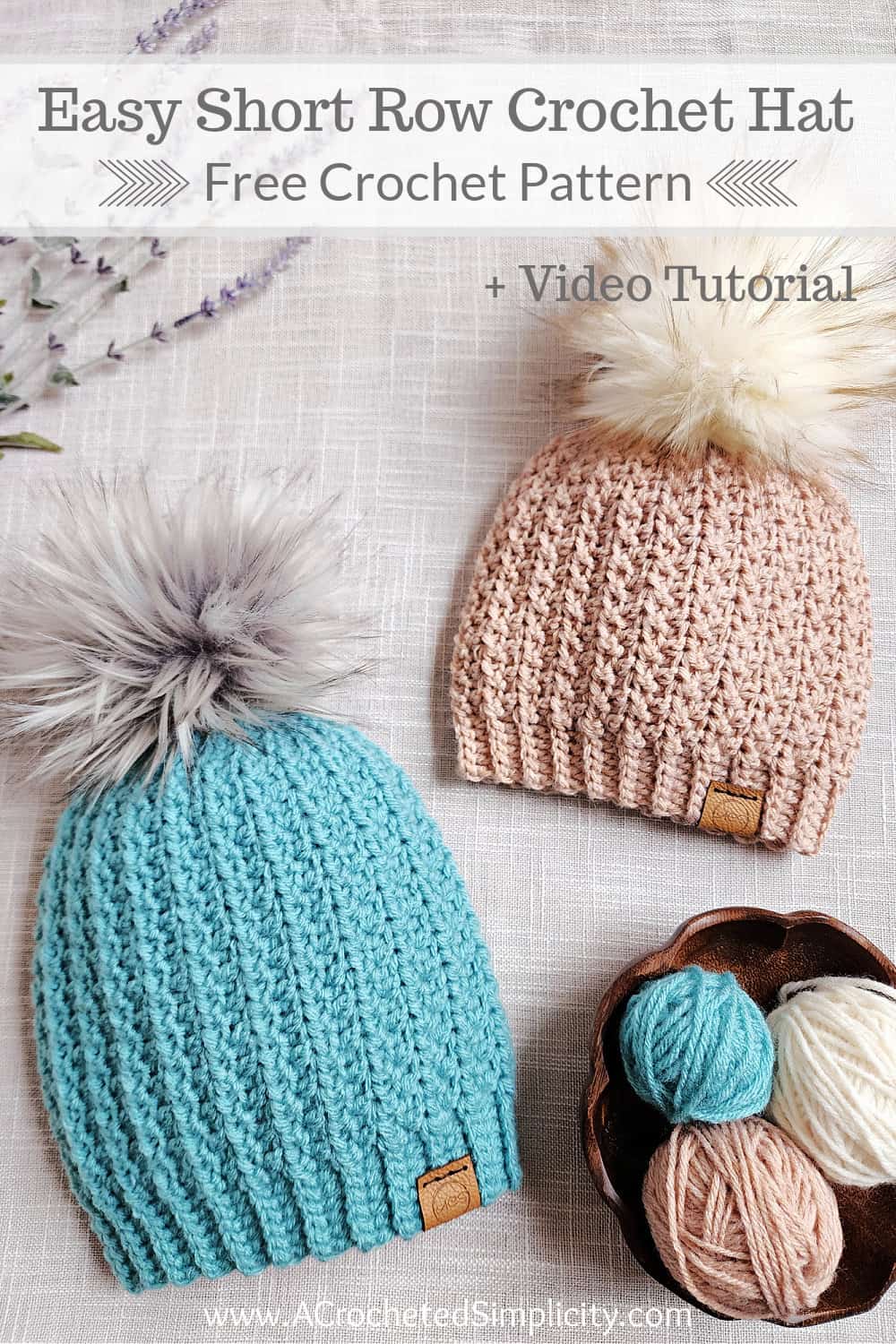 These Short Row Hats from Jennifer of A Crocheted Simplicity have a lovely texture throughout! In this free crochet pattern, there are 4 sizes available, a step by step tutorial and a video tutorial. Why work in short rows? This will eliminate the extra bulk at the top of the hat found when you work with a simple rectangle or tube.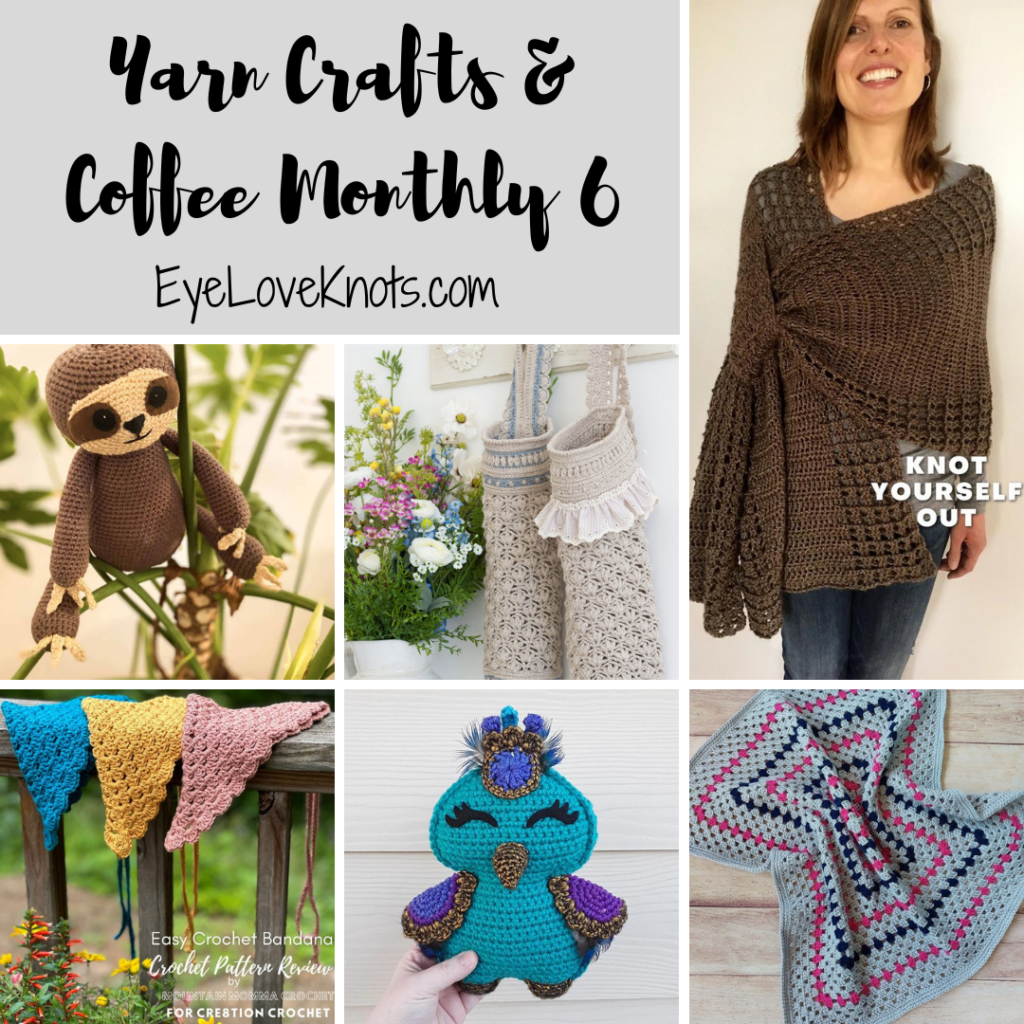 Join one of our awesome Facebook groups to share your creations, and see what others are up to!
– Yarn Crafts & Coffee Community
– DIY Home On Rockwood Lane
– Alexandra Lane Lifestyle
Linked Up To…
Handmade Monday #336 – Sum of their Stories
The Really Crafty Link Party #377 – Keeping it Real
You're the Star Blog Hop – Decor Craft Design
Happiness is Homemade 491 – Decor Craft Design
Anything Goes Linky 388 – My Random Musings
Sundays on Silverado #157 – The House on Silverado
To Grandma's House We Go Link Party #360 – Grandma's House DIY
Wonderful Wednesday Blog Hop – My Life Abundant
Vintage Charm Party 400 – My Thrift Store Addiction
Traffic Jam Friday – Is This Mutton?
Create, Bake, Grow & Gather Party #584 – Shabby Art Boutique
Morning Cup of Joe – The Cottage Market
Pink Saturday – How Sweet the Sound
Fabulous Party 488 – Lou Lou Girls
694th Inspire Me Tuesday – A Stroll Thru Life
The Happy Now Blog Link- Up #386 – JENerally Informed