This month's Yarn Crafts & Coffee finds include Spring, Summer and Christmas free and paid crochet patterns.
This post contains affiliate links for Etsy and Annie's Catalog. If you make a purchase by clicking on them, I make a small commission at no extra cost to you. Thanks for your support!
In a hurry? Pin this for later when you have more time.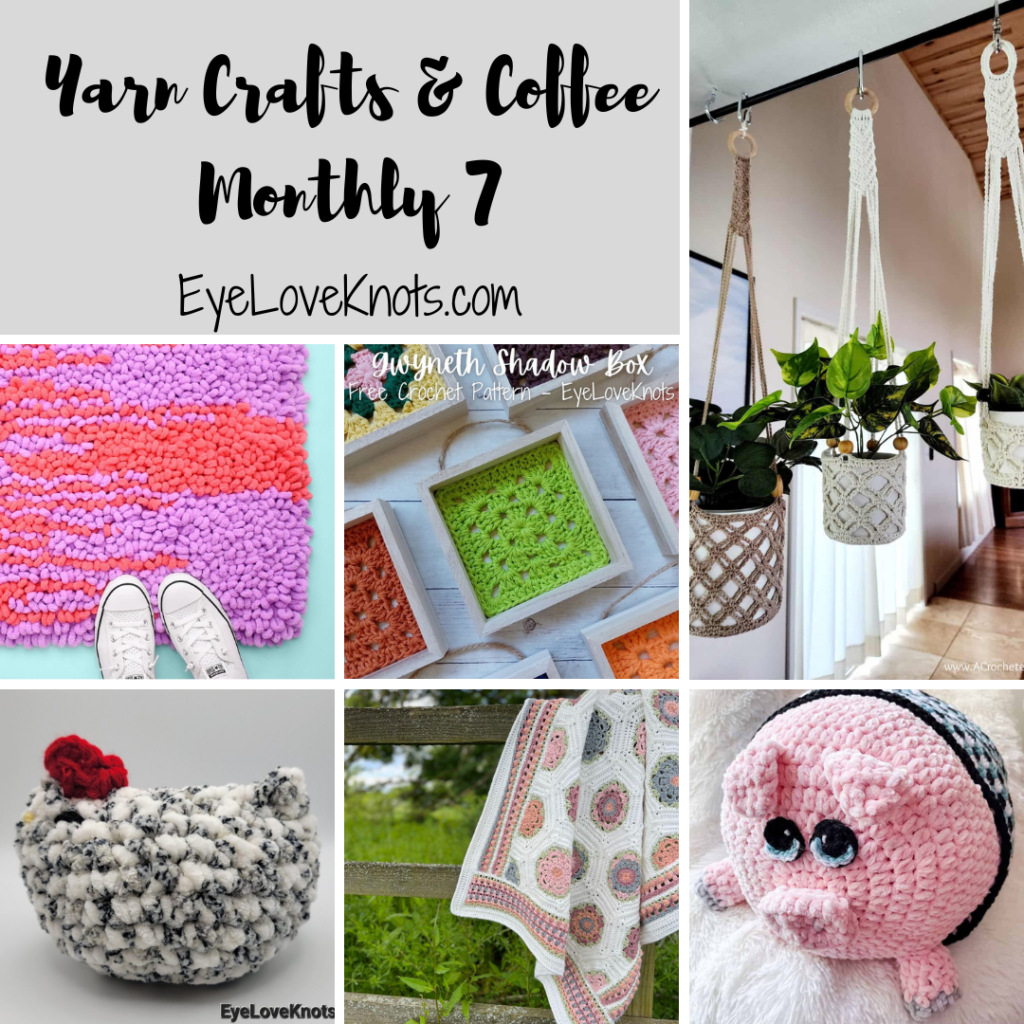 Hello July! Happy Canada Day and Happy 4th of July friends 🙂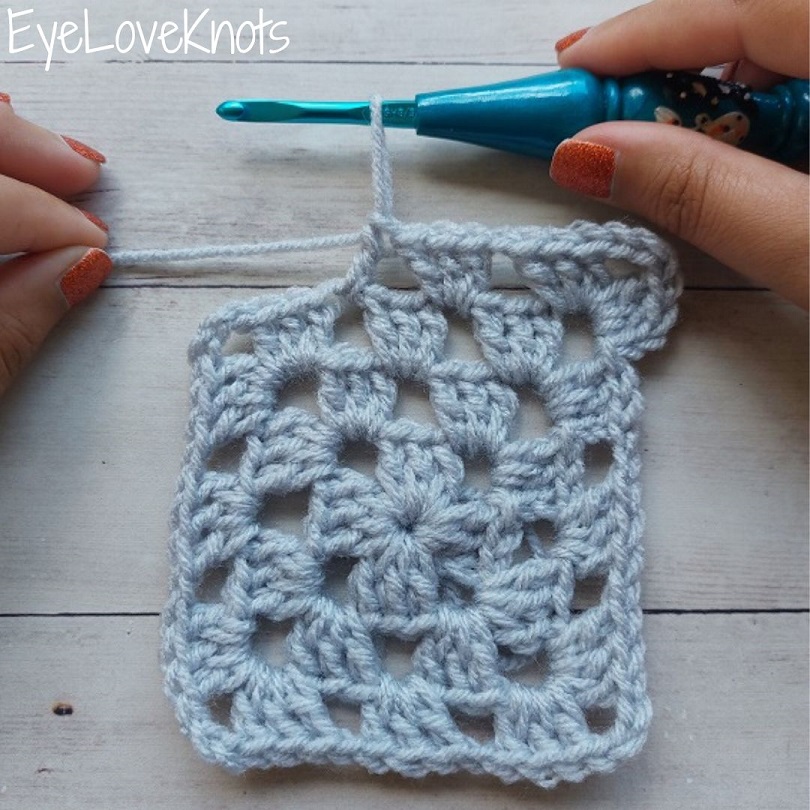 The Gia Afghan inspired me to work on a bunch of crochet tutorials, including how to add a ball of yarn when you run out in the middle of a row…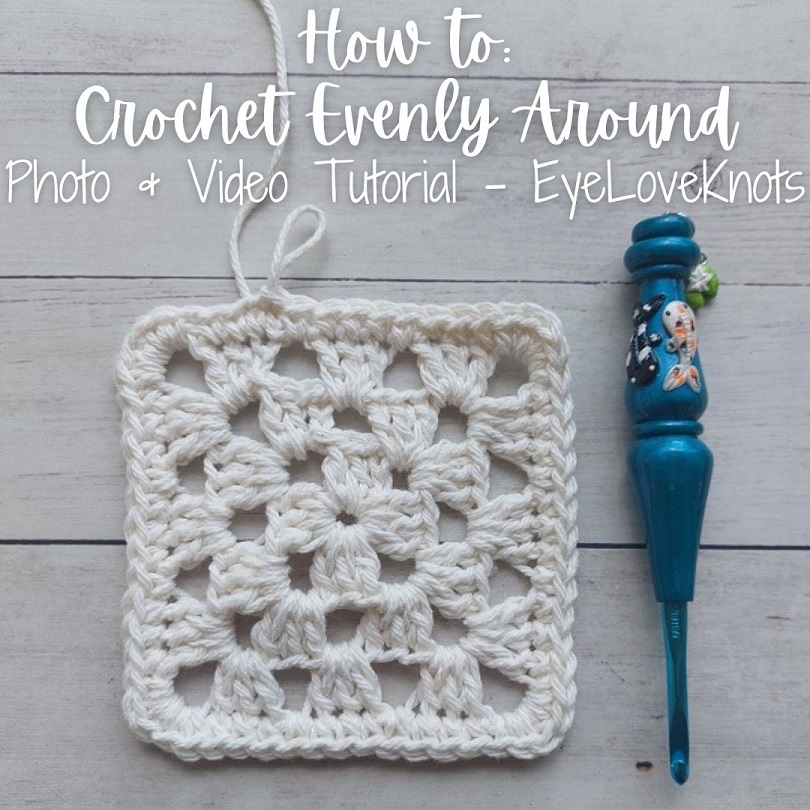 … and How to Crochet Evenly Around a Granny Square in Single Crochet and Half Double Crochet.
I have a couple more that are ready to go, and will be publishing soon.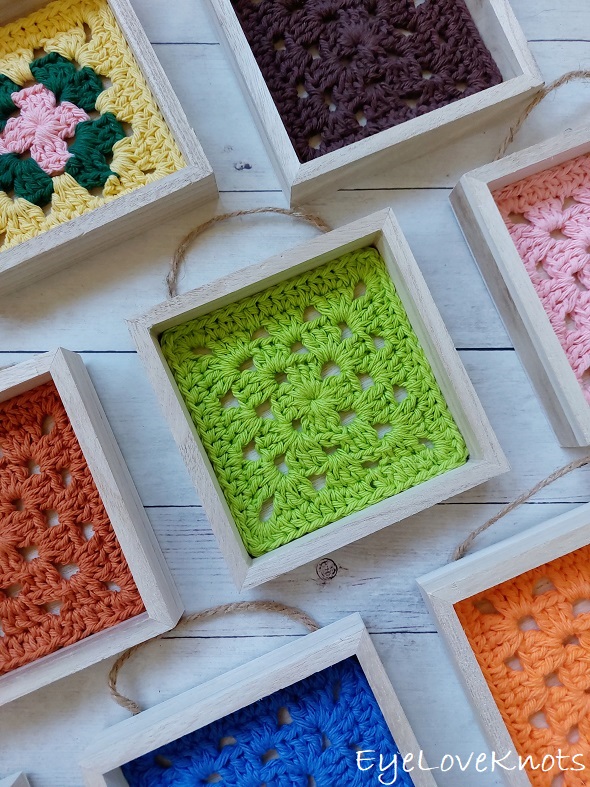 Last weekend, I hit publish on the video tutorial and free crochet pattern for the Gia Shadow Boxes I've been sharing. It's a beginner friendly tutorial, and they're so fun to make with all the different color combinations. I have several of the shadow boxes left, and have been brainstorming other projects to make using them.
I've been working to finish up the projects that I've drafted videos for so I can clear those off my computer for space, and this inspired me to celebrate Christmas in July! I don't normally do Christmas in July, but I never have time towards the end of the year to work up Christmas projects because I enjoy Fall projects up to the middle or end of November, then I am in full gift mode, and then it's the New Year, so this year I decided to start celebrating early.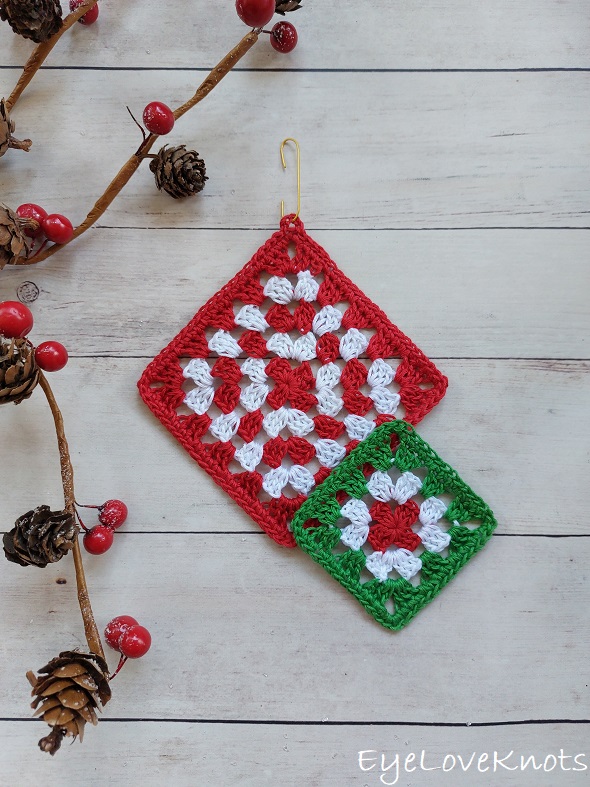 First up on the list is the Gia Ornament (free crochet pattern). This easy granny square ornament is worked in embroidery floss (crochet thread and fingering weight yarn produces a similar result), includes 4 sizes and a video tutorial, and would also make a great gift tag or garland.
Second up will be a Santa Cosmetic Bag – catch a peek on Instagram – and you'll spot it on Cre8tion Crochet on Saturday the 8th. I will continue to share on the Saturdays throughout July with 5 free crochet patterns in total between EyeLoveKnots and Cre8tion Crochet.
As I cross the video tutorials off my list as complete, I've got some really fun patterns you can look forward to starting in August! Feels so great to get projects finished up, and cleared off my desk, especially because I have so many new ideas I want to get started on!
I've finally finished sewing up a Fall wreath I started on last year that never got finished. I've thought of a couple ways to embellish it, so I still need to work on those.
The Through the Window Washcloths have been one of the most requested patterns. I did start them last October (and potholders that are still in the works), and finally weave in my ends a couple weeks ago. The written pattern is paid only until it's released on the blog, but you can watch the video tutorial anytime. The brown dish is a vintage Au Gratin Dish, and it is perfect to hold a couple washcloths, soap or a sponge.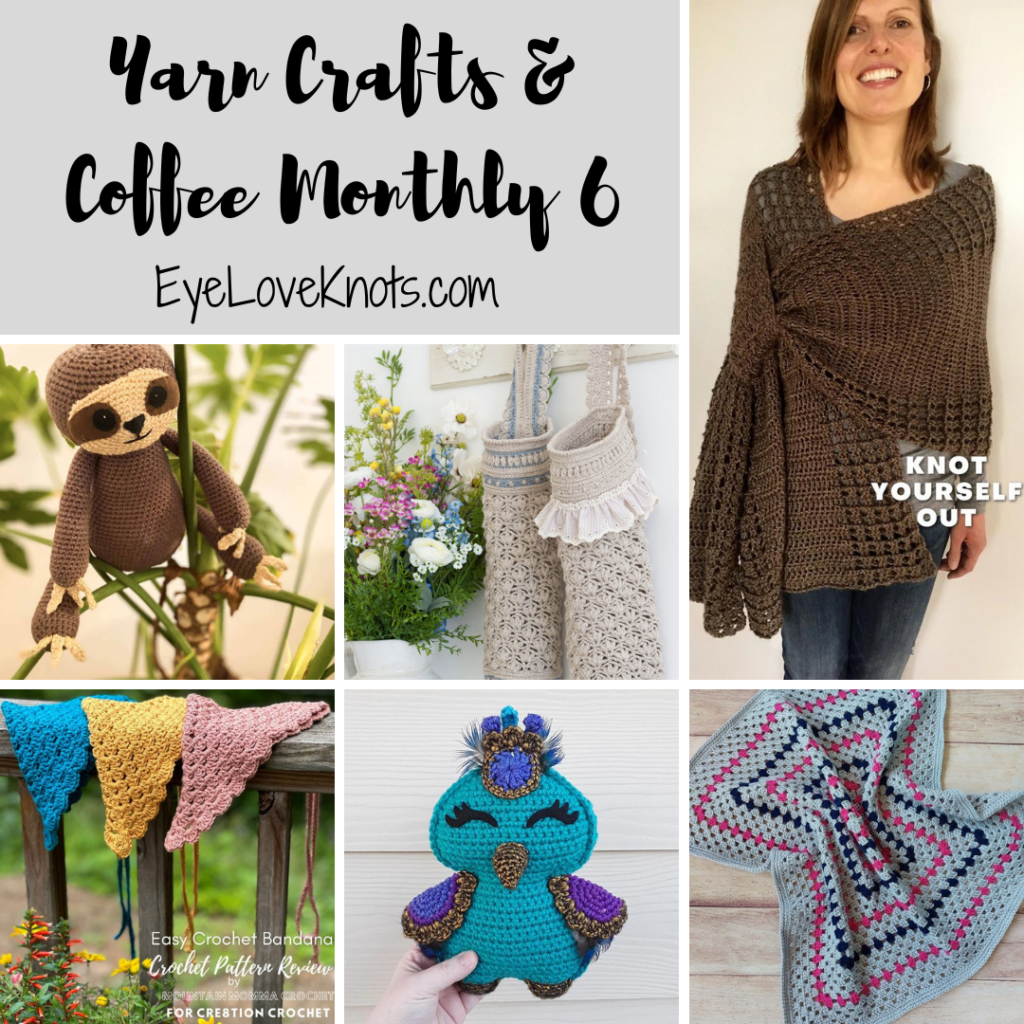 In case you missed last month's edition of the Yarn Crafts & Coffee Monthly 6. Thank you to Maggie of Crochet Happens for helping out with the photo collage! Follow her on Instagram or on Facebook for all kinds of fun crochet inspiration. Once a month, Maggie also shares crochet pattern reviews and more for us here on EyeLoveKnots, and over on my sister blog, Cre8tion Crochet.
DIY Lovers Check Out The Rockwood Lane Weekly
Let's Get to Those Great Finds!
Make yourself a cozy new Loop Rug! Allison of Dream a Little Bigger has a step by step tutorial for us. This loop yarn is so soft and plushy, and makes for a really lovely rug perfect for any room in the house – I used a similar yarn to make my Super Shay Shay Hallway Runner.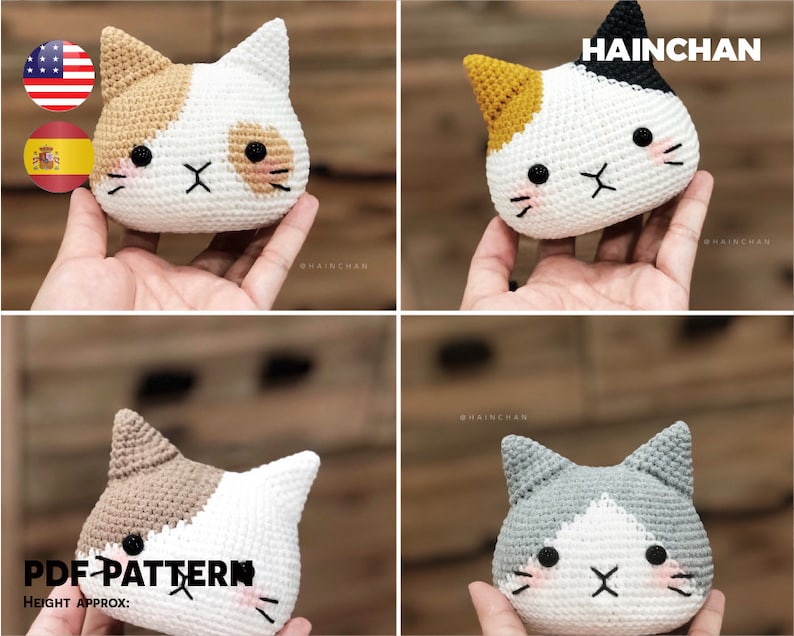 I follow Hainchan on Instagram, and I love seeing the variety of cats she makes! With this crochet pattern via Etsy, you can make your own cat army!
I love the ripple at the top of this Spring Wall Hanging (free crochet pattern) from Loops and Love Crochet! Worked in an acrylic yarn, like Red Heart Super Saver, I think this would be a beautiful garden flag. You could even make a back piece, and turn it into a throw pillow! I might add a couple stitches to the width on each side to even it out to a square if I were turning it into a throw pillow.
Such a cute Sunnyside Vest (free crochet pattern) from Rachel of Evelyn and Peter Crochet! I love the granny square detail on the back, and the Lion Brand Cotton Bamboo Linen Yarn looks nice and lightweight, and has beautiful stitch definition.
You may have similar results with Lion Brand Truboo or Lion Brand Coboo (one of my favorites!). Berroco Modern Cotton DK is also really love for garments.
Avocado fans, Sara of Posh Pooch Designs has the sweetest Smiling Avocado Pillow (free crochet pattern) for you! This would also be a cute applique on a throw pillow or tote bag.
What a beautiful Flowered Square Tote Bag (free crochet pattern) from Linda of Stouto Creative Crochet! I love the variety of squares and the bright, cheerful colors all together.
These Crochet Plant Hangers from Jennifer of A Crocheted Simplicity are simply gorgeous! This free crochet pattern comes in 3 sizes.
Pia of Stitches n Scraps shared a free crochet pattern for a Patio Chair Caddy or Wheelchair Caddy that uses the spike stitch. It has room for all the essentials, and I especially like it for a patio chair (or beach chair) since I always end up placing my items on the floor around me.
These Rainforest Tree Frogs from Tera of Trifles & Treasures are too cute! Reminds me of a shower curtain I once had that was of the Rainforest greenery with tree frogs all over – I have always loved anything Rainforest themed. This is a paid crochet pattern via Ravelry.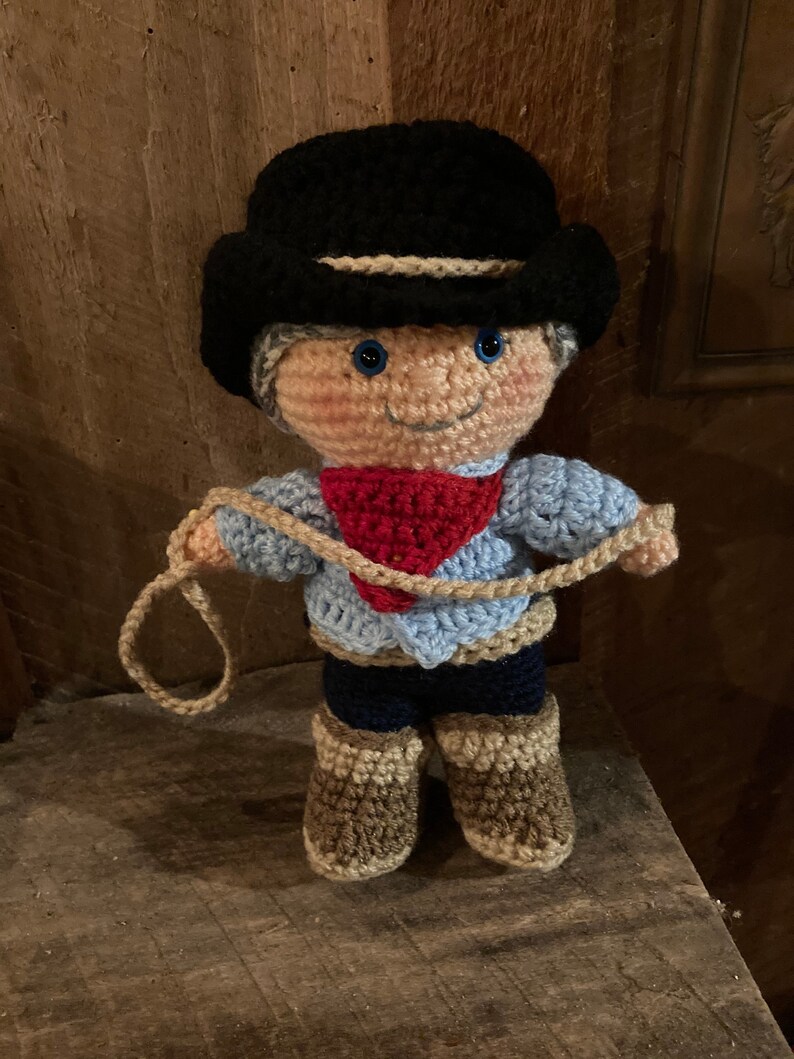 Are you familiar with Sandy's Puddin Dolls? She has such a fun variety of them – I love seeing each new one that's made, and shared in Sandy's Country Crochet & Crafts Facebook group. This Buckaroo Puddin Doll is no exception, and you can make both a boy and girl with the same pattern (add braids and eyelashes to the pattern for a girl).
With Summer nearly upon us, Bucket Hats are a great accessory to have as you leave the house to block out some of the sun on our faces. Candy of Meladora's Creations has shared a great collection of 10 Free Bucket Hat Crochet Patterns.
Freddie the Fat Frog is new to Annie's Catalog, and I think he's the cutest thing! He's crocheted with two strands held together. Would be a good addition to a plant shelf, or use as a throw pillow.
So exciting to have my Super Chunky Brett Haylee Scarf (free crochet pattern) featured at The Really Crafty Link Party #368 hosted by Keeping it Real. Check out my Ultimate List of Link Up Parties. What is a link up party? They're so much fun – let me tell you about them.
Kami Jones shared a crochet pattern review for these cute Summer Throwback Bow Ties. She says, "On my quest for some simple hair ties I came across these Summer Throwback Crochet Bow Ties by Gourdgeous Knits. They give a plain hair tie just enough extra to make them fun to wear! This pattern is a great way to use up any cotton scraps that you have laying about. Opportunities for these hair ties are endless!"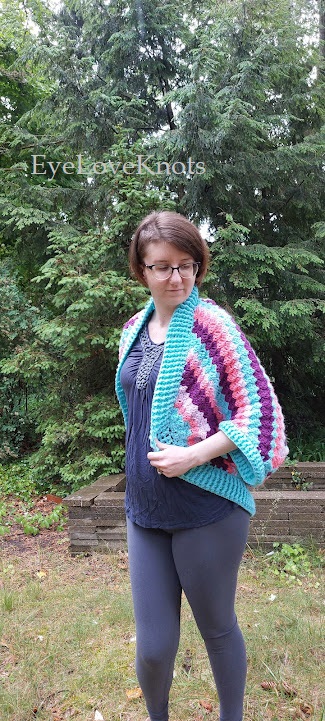 Abby of A Stitch Shy of Normal shared a crochet pattern review for this cozy Corner to Corner Cocoon. She says, "I found this pattern a complete joy to make. The colors kept things interesting, the stitching is simple once you get the technique down, and the construction is lovely! It's comfy and big and warm and the striped colors will definitely draw attention."
This Karina Sweater from Hortense of Knitting with Chopsticks is so cute! I love the vertical stripes. This free knitting pattern comes in sizes XS through 5X.
Emily of Crochet Aweigh shared a crochet pattern review for this gorgeous Mariposa Dress. She says, "Create your perfect summer dress with the Mariposa Dress pattern! Alanna does a wonderful job of providing thorough instructions to adapt the dress to your particular body shape. The color combinations are infinite!"
Carrie of Mountain Momma Crochet shared a crochet pattern review for The Terrazzo Tank. She says, "This pattern was such an easy make. Would you believe me if I said it was my first 'adult' wearable? It's true. Grab this pattern and work up a Terrazzo Tank to go with your go-to summer shorts or swimsuit bottoms. This top is made for sun or shade, beach, lake, or pavement, and fits nicely in a weekend bag."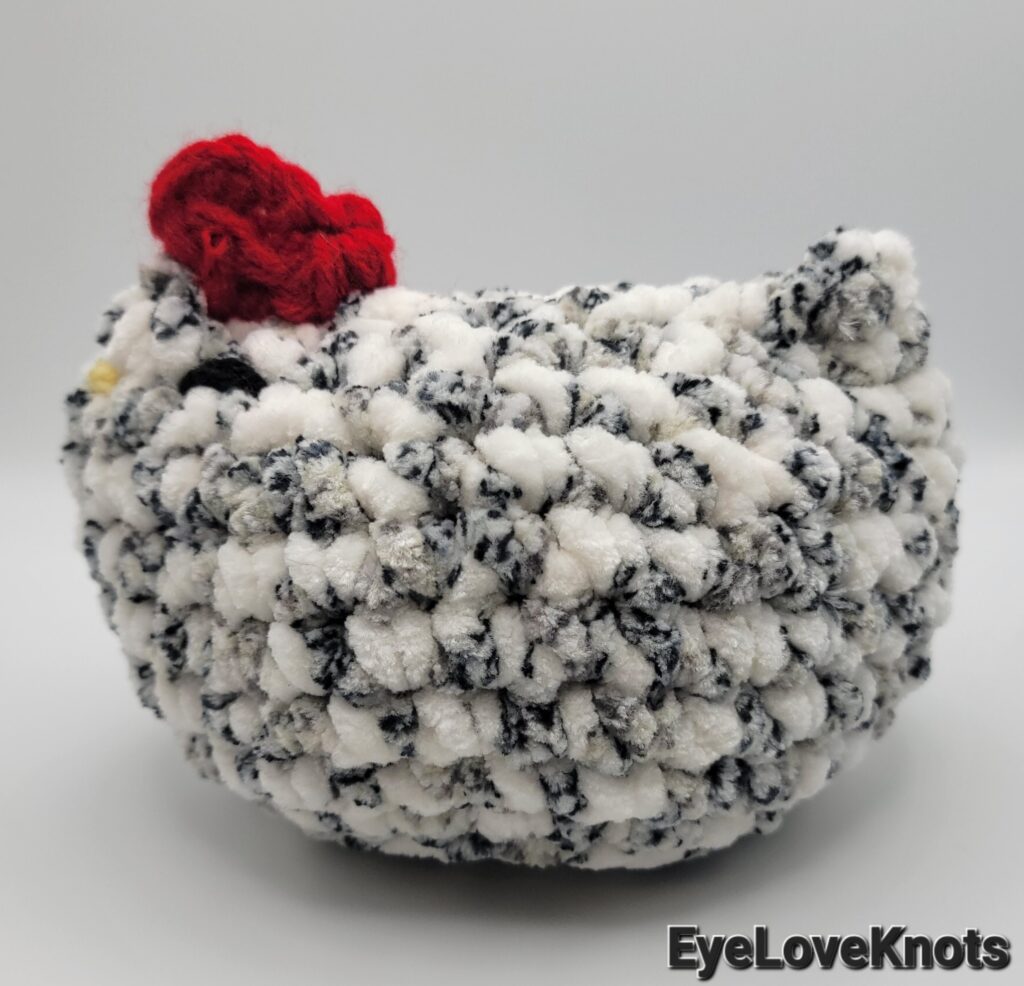 Jessica of Nice and Knotty shared a crochet pattern review for this adorable Mable Chicken. She says, "This pattern is fun, fast and as cute as they come! This is one of my top favorite patterns. I love how quickly and easily it works up and using bulky yarn leaves you with a snuggly little chicken!"
I'm loving the texture and details in this Courtyard Square from Heather of The Unraveled Mitten! It's Block 11 of the 2023 CAL. Still plenty of time to join!
Speaking of CALs (that's Crochet a Longs), the Time to Bloom Blanket CAL hosted by Hannah of HanJan Crochet just started.
Tonya of Nana's Crafty Home has shared with us a free crochet pattern for a Pig in a Blanket Squish. It's so cute, and a clever play on the phrase.
Kim of Make it Crochet shared a free crochet pattern for this beautiful Tunisian Wandering Cables Beanie. This beanie is worked flat, then seamed together. It's a challenging tunisian crochet pattern, but Kim provides photos showing how to work the special stitches.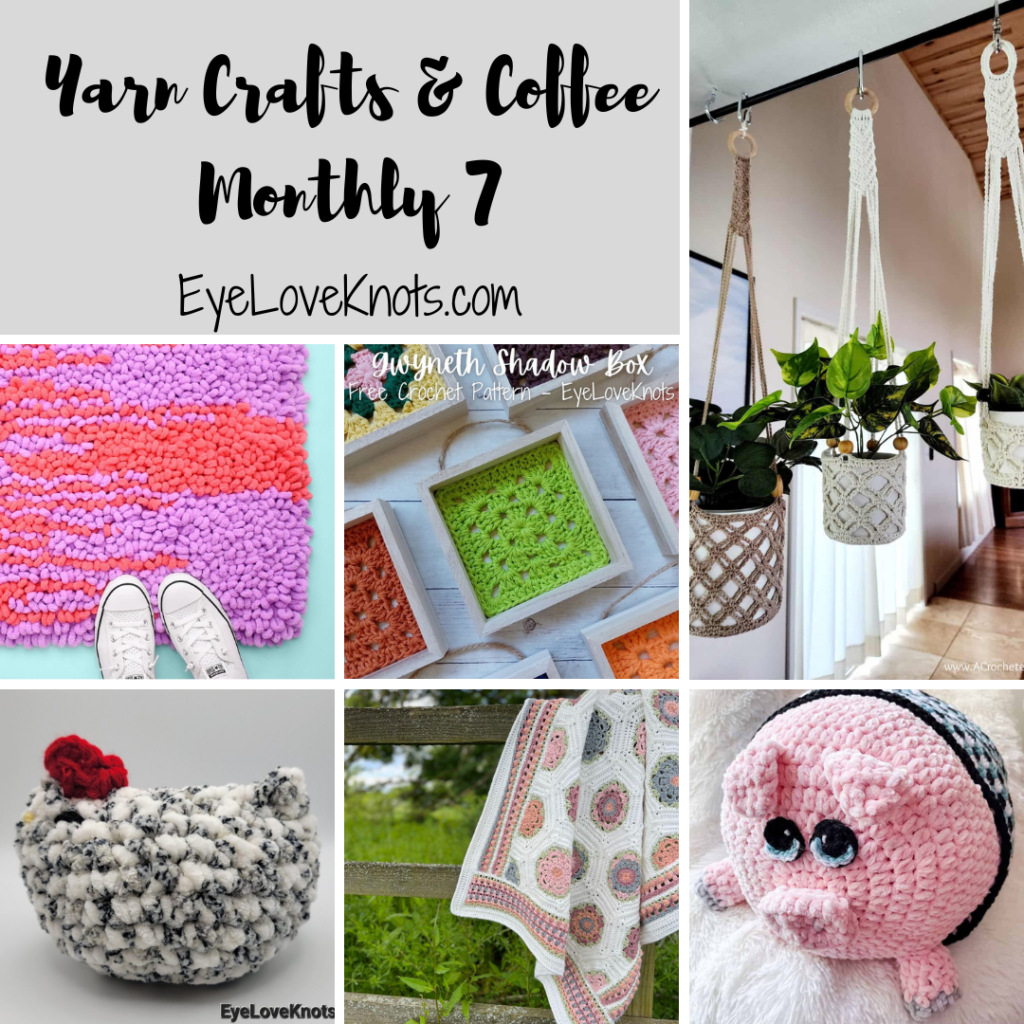 Join one of our awesome Facebook groups to share your creations, and see what others are up to!
– Yarn Crafts & Coffee Community
– DIY Home On Rockwood Lane
– Alexandra Lane Lifestyle